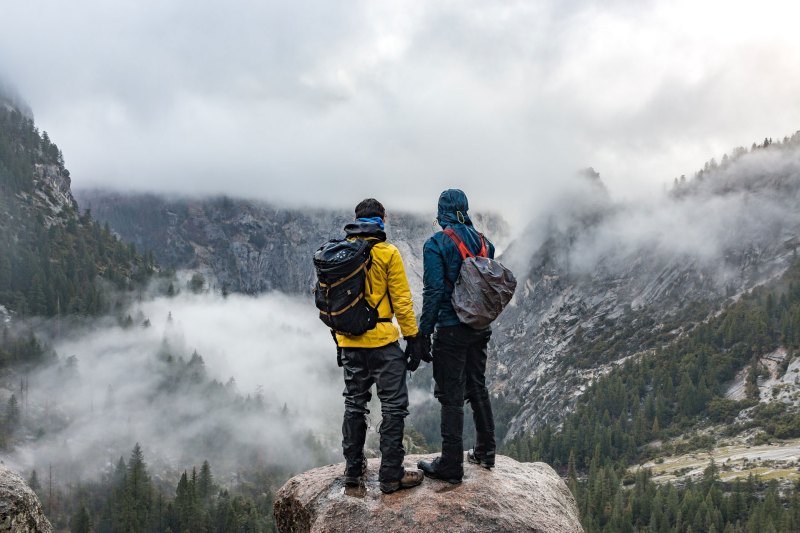 Spring is here, which means the end of the skiing season is fast approaching (or here, for many). It's shoulder season time, and that can mean only one thing: It's time to sort out your outdoor gear for storage. I spent an entire afternoon last weekend pulling all the boxes off my garage shelves, checking that my snowboarding gear was ready to be stored away for summer if we don't get another dump of snow, and making sure that my summer hiking and trail running gear was in good repair. Our best advice? Clear some shelves, gather a few boxes and labels; organizing your kit changes your life.
I have a lot of Gore-Tex gear. I mean a lot. Perhaps too much — I have at least five Gore-Tex jackets that I regularly use, along with plenty of pairs of Gore-Tex pants and shoes. Part of my shoulder season gear management process is cleaning this gear. However, you can't just sling your Gore-Tex gear in the washing machine with your normal clothes — at least, not if you want it to work. So how do you wash and care for your Gore-Tex gear?
Why do you have to wash Gore-Tex gear?
To appreciate why you have to wash your gear, you need to understand how Gore-Tex works. This thin membrane is designed to keep water out while at the same time breathing so that body heat and moisture can evaporate. It does this through hundreds of thousands of miniscule holes that are too small for water droplets to fit through but large enough for water vapor, which has much smaller molecules, to escape through.
Over time, your waterproof jackets and pants go through a lot of abuse, not to mention what your shoes have to endure. This has two effects on your jacket. The pores will clog up, both with dirt from the outside and with salt from your sweat on the inside. Also, the DWR that helps water bead off your jacket and lets your Gore-Tex jacket bead more effectively will be worn off. Washing, treating, and caring for your Gore-Tex gear clears these pores and replenishes this DWR coating so that your jacket can work how it's supposed to. A lack of care is the number-one reason I've heard people complain that their Gore-Tex gear isn't working how it should. If you've spent hundreds of dollars on gear, you want to keep it working as well as it can for as long as it can.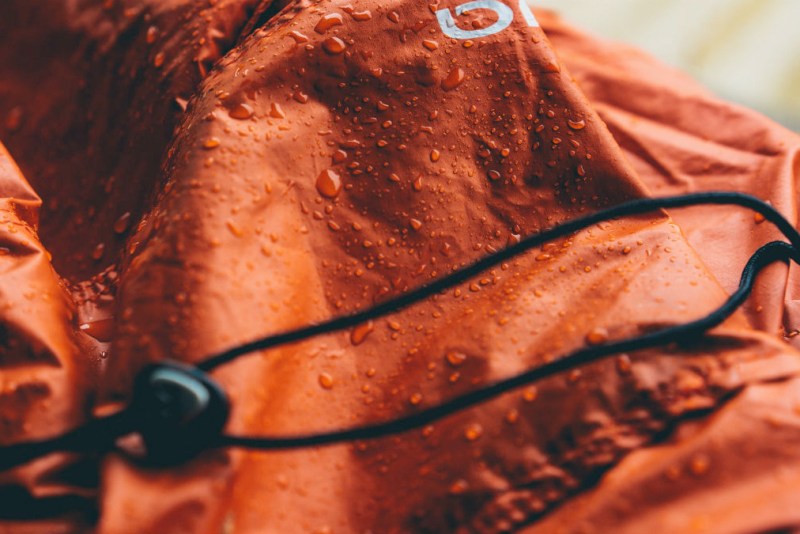 What should you use to clean Gore-Tex products?
As I said earlier, you can't just throw your Gore-Tex in with all your normal clothes. That said, you don't have to buy special detergent, either. Gore-Tex themselves have said that liquid detergent is fine, so long as it's used sparingly. Just don't use powder detergents or fabric softeners, as these contain chemicals that can clog up the pores and impact the breathability of your gear.
Probably your best bet, and my general go-to, is to get a specialist cleaner from your local outdoor store. I tend to use Nikwax Tech-Wash, but other companies like Grangers also make these products. They're more expensive than normal detergent, but I know by using one of these that I'm giving my Gore-Tex the best care that I can.
How to wash Gore-Tex gear
You can wash multiple Gore-Tex items at the same time, but don't overload the washing machine. Follow these steps for clean outer gear and check out the video below to see them in action:
Wash off any excess dirt before you throw your gear in the wash. If you've been out on a muddy trail, wash off any loose dirt to guarantee the best wash possible.
Empty your pockets. That candy wrapper and your compass don't need to go through the wash. Once your pockets are empty, get them all zipped up. Zip the main zip, too, if you're washing a jacket.
Set up your washing machine. It's a good idea to check the tags on your jacket or pants, just in case the manufacturer has a different opinion than Gore-Tex themselves. Mostly, though, Gore-Tex gear can be thrown in the washing machine on a normal wash. It's probably a good idea to set up a rinse and a spin at the end of your cycle too.
Hang your Gore-Tex gear up to dry it out.
Once your gear is dry — or mostly dry — throw it in the tumble dryer for twenty minutes on low heat. This feels counter-intuitive, but it replenishes the DWR treatment on the outside of the gear.
Should you re-waterproof your gear, too?
The way to tell whether your gear needs to be re-waterproofed is if it's wetting out. When you get your gear, the DWR coating makes water bead up and run off. Over time, this protection will diminish and the jacket will appear to soak up moisture; this is called wetting out. If that's the case for you, it's time to re-waterproof your jacket.
You have two choices here: Wash-in or spray. Wash-in waterproofing like Nikwax TX Direct is usually used straight after your cleaning wash, before you spin or dry your gear. Once your first wash finishes, simply add the waterproofing and put your gear on another wash cycle. Check the directions on the bottle for specifics. Alternatively, once your gear is dry, you can use a waterproofing spray. Again, follow the directions on the bottle. Generally, spray is preferred on jackets that have insulation, such as snowboarding jackets.
What about Gore-Tex shoes?
I haven't forgotten the shoes. You need to clean and maintain Gore-Tex shoes and boots in the same way as you do jackets and pants, but you won't be throwing these through the washing machine. You can either clean your shoes with the same cleaning fluid you use for your other gear, or you can get specialist cleaning products for footwear. The Grangers Footwear Care Kit is never a bad place to start for washing, waterproofing, and even odor control!
How you clean your shoes will depend on what material they're made from. You can get specific cleaning products for leather, nubuck, and suede shoes, so be sure that you're cleaning your boots with the right products to care for them properly. Your leather boots might also need some treatment to stop the outer layers from cracking.
Editors' Recommendations