Bacon: Our first love. Never has another food been able to make us ooh and ahh as delicious strips of juicy pork. Breakfast, lunch, dinner, dessert. Bacon is forever — one of the world's oldest women said she eats bacon every day.
Which is all why we flipped out when we heard that ButcherBox, the monthly meat delivery subscription service, is giving anyone who signs up in June 2018 a free supply of bacon for life.
Life, people!
These ain't the nasty cuts pumped with nitrates and sugar. ButcherBox is 110-percent committed to sourcing slow-growing, minimally processed pigs for bacon that is uncured, nitrate-free, and even sugar-free. Breaking down numbers, ButcherBox costs only $6 per meal — you might spend triple that on one steak cut. The company is dedicated to making clean meat accessible to as many people as possible, both in cost and proximity. They partner with collective small farms and shipping is free.
You may be asking, "What are the stipulations to bacon for life?" This is no light promise in our house.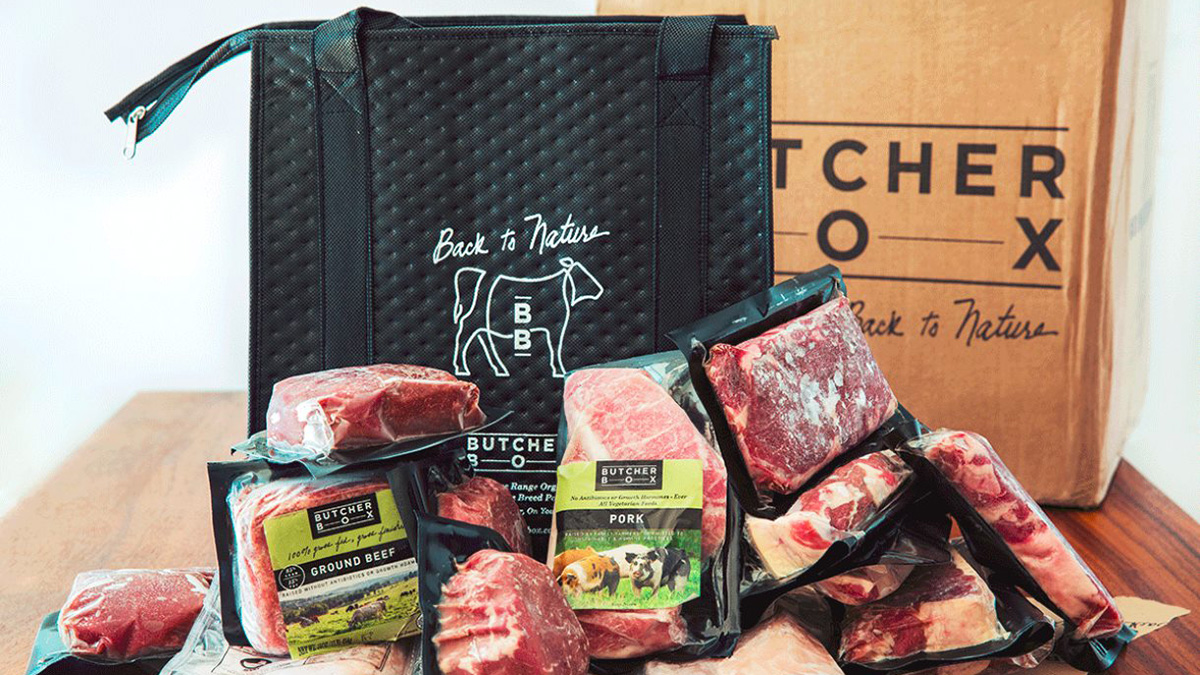 It's pretty straightforward: Sign up for a monthly ButcherBox subscription between June 6-30, 2018, and you'll receive a free pack of quality bacon in addition to the usual delivery of high-quality meats — as long as you stay subscribed, that is. Not a bad caveat if you consider any box qualifies you to receive that free luscious loin. (Sorry, we just really love bacon.) Keep in mind, ButcherBox isn't a mass conglomerate food company owned by another faceless corporation. They're a start-up with direct ties to their farmers.
So, this free bacon for life thing got us thinking: Father's Day is June 17. If you've waited until the last minute to find your dad a gift, this is your in to the forever-a-perfect-son rankings. You can curate or custom-make a ButcherBox for Pops and write in a home-made card (it's cheaper and from the heart) that, yes, he's going to get a box of 100-percent grass-fed beef, organic free-range chicken, and heritage-breed pork directly to his door on a monthly basis, you'll be stopping by every month for a whiskey and to pick up your package of bacon.
Win-win.
The exception to this rule: Upon receiving his first ButcherBox and calling you over to pick up your bacon strips, you've got to make dad a meal using said bacon. This is the only noble way to go about it.
To help you out, here's how to cook bacon the right way and a couple recipes to consider depending on the time of day you go over to cook for dad:
Editors' Recommendations