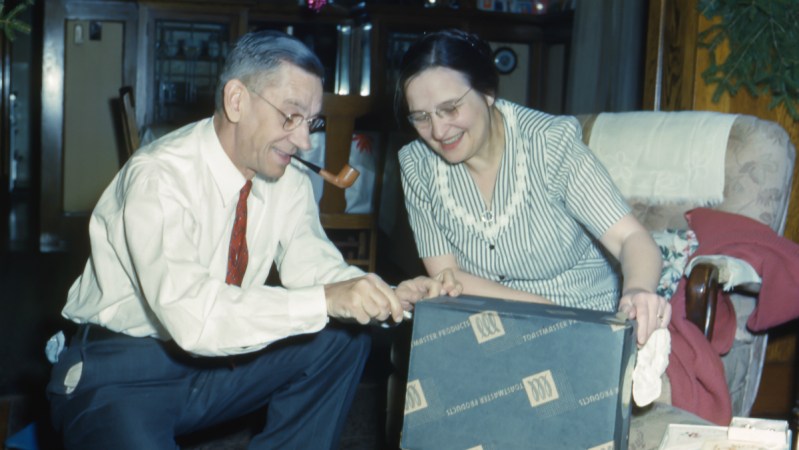 Another year, another Father's Day. What phoned-in gift will it be this time, folks? Cigars? Socks? A book? A ten-year-old bottle of Bushmills Single Malt Irish Whiskey? Wait… actually if it's that last one I'll take it; ain't nothing wrong with great whiskey. But I digress. All too often dad's get the short end of the stick when it comes to gifting. The fact is, we fathers like more than power tools, books about WWII, and bottles of fine liquor, and as great as those things are, what we'd really appreciate this Father's Day is a unique gift that's a pleasant surprise to unwrap. Like, say, a new personal submersible or a $45,000 wristwatch, to name a few good options.
If you're looking for a great Father's Day gift idea that's decidedly original, then… actually I guess you're out of luck, because if you go with one of these Father's Day gifts, it won't technically be your original idea. But you know what? I can keep a secret, so carry on. Here are five awesome, outlandish Father's Day gifts your dad (or husband or your son who is also a dad) would love.
truMedic IS-4000 InstaShiatsu Massager – $300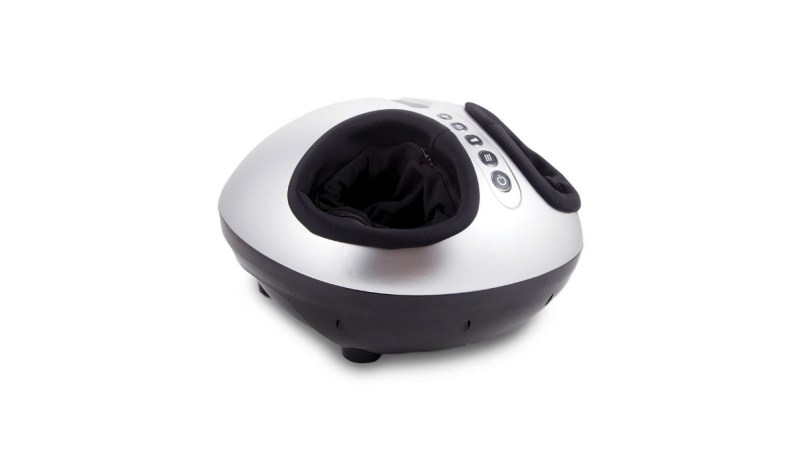 After a Long Day at Work, There's Little Better Than a Foot Rub
For some reason, I feel a bit awkward saying this but… I own a foot massaging machine and I love the thing. There, now that's out there. And you know what, why shouldn't I and all the other hard-working fathers get a foot massage at night? No reason I can think of, other than the fact that they might not have a great foot massaging machine. So treat a dad to the gift of a deep tissue foot massage complete with calf compression and heat. You can choose the intensity level (the top setting? Pretty intense) and enjoy a quarter of an hour long pre-programmed massage that will genuinely have your feet feeling better even after a long day of work, not to mention a long run, hike, or after travels.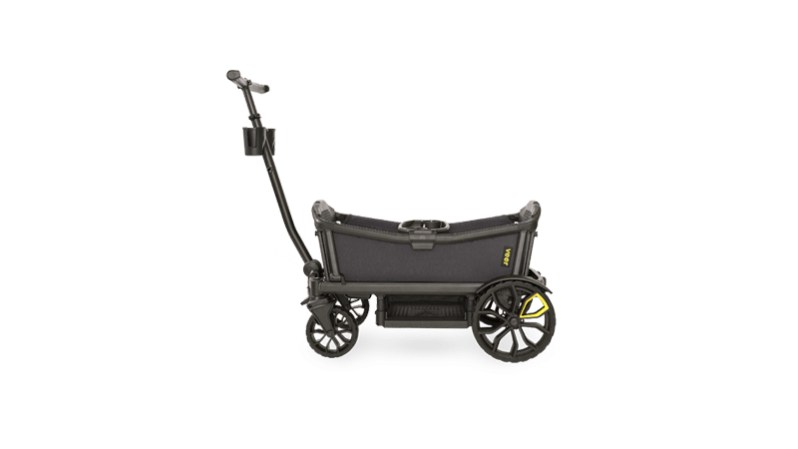 Who Said the Kids Can't Come Along for the Adventure?
Try pushing that umbrella stroller off the sidewalk and over a grassy field and you're gonna have a bad time. Actually, it's the kid who does a faceplant who's going to have the particularly bad time. And even larger, more rugged strollers (like joggers) have a tough time on almost any surface that's not pretty well packed down and even. So what does that mean for the dad with your kids, the off-road fun is over? No more hikes, no more beach visits, and no more off-the-cuff, off-trail fun until the kids are mobile under their own power? Of course not! With the Veer Cruiser, you can bring the kids and a good deal of gear along just about anywhere you want, over fields, down trails, onto sandy beaches or muddy banks, and wherever else the adventure leads. The Cruiser combines the function of stroller and wagon, serving as a safe kid transport vehicle (that's compatible with many car seats, FYI) and a utility cart, too.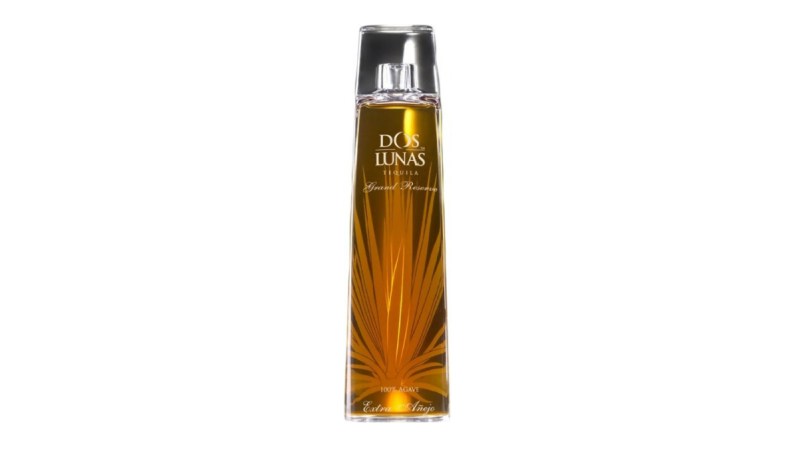 Your Dad Hasn't Tried Tequila Until He Sips on This
Blue agave plants take about a decade to reach their full size and maturity and Dos Lunas Grand Reserve Extra Anejo Tequila is made using only fully matured agave plants. The tequila produced from these plants is then aged for another ten years, meaning that from start to finish, the booze in these pricey bottles takes almost a generation to produce. From what I'm told, it's worth the price. But this is one I'd rather receive as a gift than give.
Your Dad Will Love His New Watch, Because Scotch
Last year, a Polish company called Wealth Solutions partnered with the storied timepiece maker Louis Monet to produce a watch that sells for $45,000. Now… a single watch priced at that rate hardly seems like a solution to any wealth issue on the consumer side, but that's not really the point here. The point is that within each of these pricey chronometers is a single drop of the oldest whisky on the planet, a Glenlivet scotch produced in 1862. So that's a pretty good conversation piece, no? And if $45k is too steep for a Father's Day gift, don't worry, that's the price of the gold watch. They also made a stainless steel version that sells for just $18k.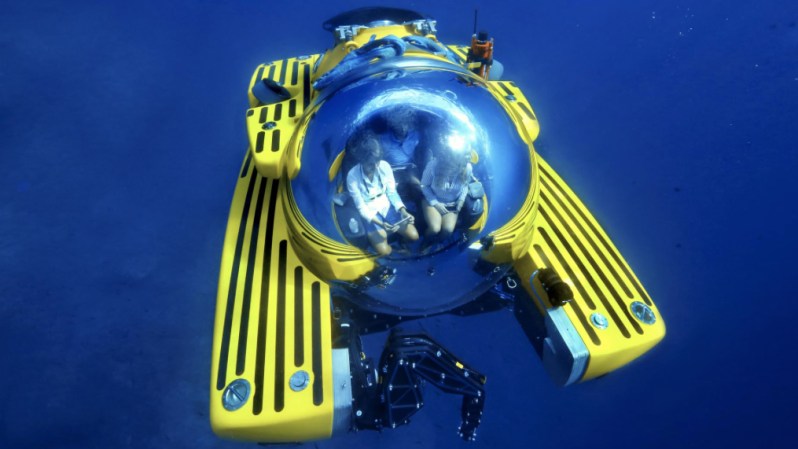 If Your Dad Is James Bond (or James Cameron), Then He'll Love a Submarine
So you want to get your dad a sub for Father's Day? Great idea! And a great brand to consider is Triton Submarines LLC. The company makes nine different personal submersibles and each has different distinct features. It can be hard to choose which one your pop will like the most, but frankly, since they're kind of expensive, you really should only choose one. So consider whether your dad would prefer to captain a seven-person undersea party or if he's more interested in a three-person trip down to 1,000 meters below the surface. Or if dad is more of an explorer type than an entertainer, go for the Triton 3600/3, a solo full-ocean depth vehicle that can safely settle at the bottom of the Mariana Trench. Just know that even for the starter models, you're heading into the seven figure range.
Editors' Recommendations