Valentine's Day gift-giving for the woman in your life is just as much an art form as it is an introspective exercise: How well do you really know this person? We've put together an extensive and brilliant guide for you to win over the lady in your life on 2/14, as approved by female friends of The Manual.
First, be thoughtful and creative. While indeed your presence is a present, you are not the present! If there's one thing all women have learned over the past three years in a pandemic, it's the importance of celebrating and finding joy in small moments. What speaks most to your girl's interests and values? Could she benefit more from a spa day, a valentine's cocktail, or all of the above? See it, like it, wrap it, give it. These are the best Valentine's Day gifts for her.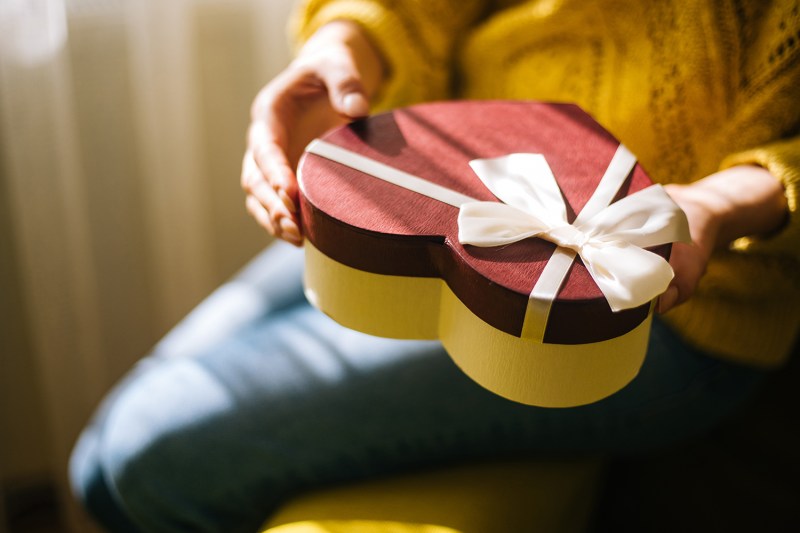 Second, prepare. Schedule 15 minutes in your calendar to knock the gift and card out in one shot this weekend. The chances that you can do this directly from your couch are very high. You'll probably get bonus points for hinting that you've been planning something this far in advance!
And for the love of all things sacred, please get a card and write something heartfelt. It doesn't have to be The Odyssey in length, but reminiscing over a moment you shared together or why you value your partner more than ever during these trying times will go a long way.
Best for the beauty connoisseur
Cartier Perfume Gift Set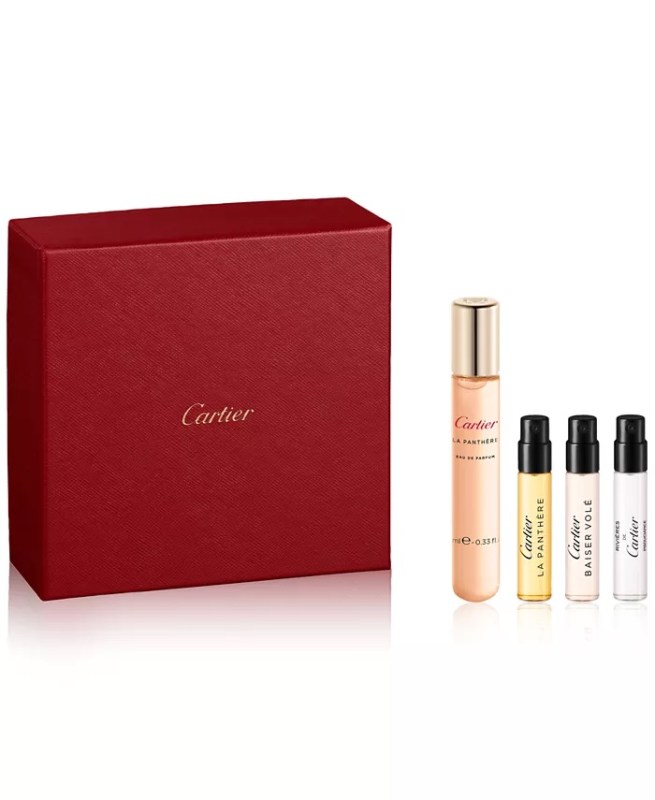 The name "Cartier" carries a certain panache from the get-go. The four fragrances range from mysterious (velvety musk — perfect for winter) and a sweeter-than-chocolate lily leaf. The small sizes travel well, ensuring she smells divine wherever her travels take her (bonus if you're the one sitting next to her on the flight).
Truffoire Black Truffle Deep Renewal Vitamin C Serum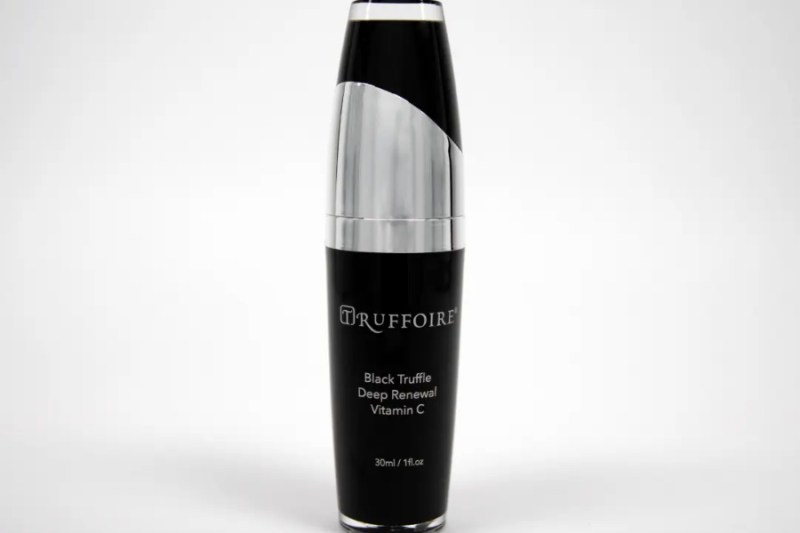 You absolutely can't go wrong with Truffoire products. We recommend this one because everyone needs some Vitamin C skin pampering, plus it smells so delish! This serum is formulated with rich ingredients such as Black Truffle and derivatives of Vitamin A, E, and C and wheat oil. It helps stimulate collagen, reduces the appearance of fine lines, and will leave her skin feeling soft and refreshed with a luminous look. Major brownie points!
Lumi Spa Device
If your loved one is a beauty fanatic, they'll want the latest and greatest. The LumiSpa device takes just two minutes out of the day to gently — yet deeply — cleanse away dirt, oil, makeup, and toxins. It leaves skin smoother and purer while reducing the appearance of pores. Pair it with the Lumi Spa cleanser, and she may never need another facial again! P.S. — She'll love the stimulating, massaging experience.
Best for the Fashion Icon
Alps & Meters Classic Cable Knit Sweater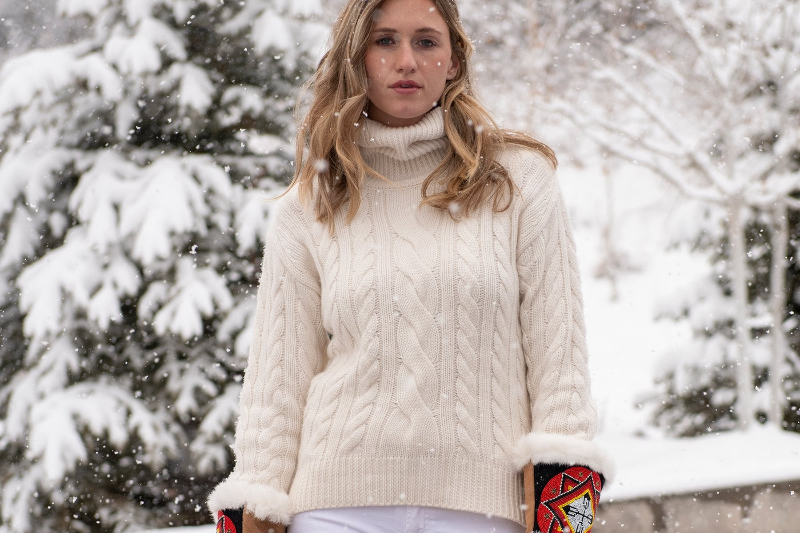 This sophisticated piece will provide your woman comfort, warmth, and style this winter. Inspired by alpine sports, Alps & Meters classic cable knit evokes the romance of Chamonix and St. Moritz and is perfect for on snow and après-ski. Made from 70% superfine merino and 30% cashmere yarns, this sweater is soft, form-fitting, and one that she'll keep for years to come.
Polène Number One Nano Purse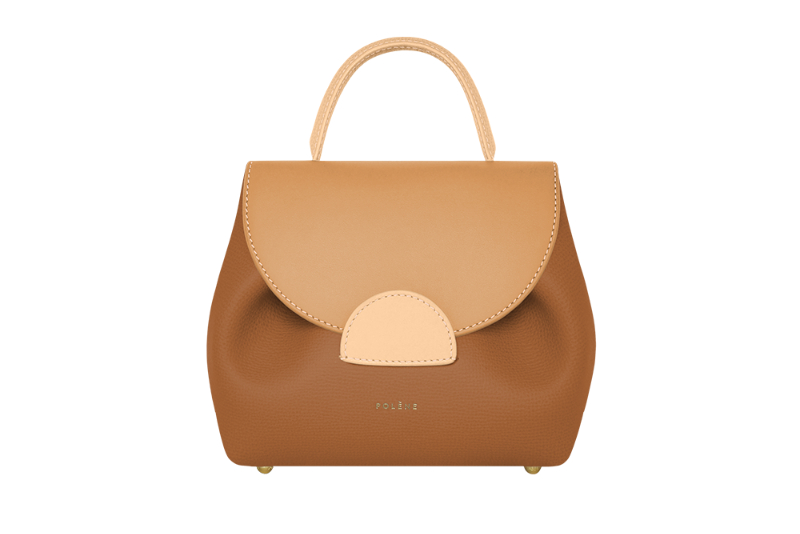 Polène's high-quality Number One Nano purse makes for the perfect useful and long-lasting gift. Hand-made in Spain using calf leather, the Numero Uno Nano comes in a variety of colors (although we think this one is the most unique) as well as a dust bag to protect it when not in use.
Nokona Baseball Tote
For the woman who always pulls off a cute, casual look – this tote is an essential addition to her purse collection. Inspired by woolen vintage baseball uniforms, the feather-light tote combines luxe pure organic New Zealand sheep wool with Nokona's legendary ballglove leather. Every Nokona tote is individually cut, stitched, and assembled in the USA, giving each one its own unique identity and feel. Personalize her tote with a monogram or name on the inside pocket to really make it a thoughtful gift.
Best for the traveler
Safe Travels Kit
All travelers are concerned about staying healthy while flying, so enter Safe Travels Kit. This kit provides one washable and reusable antimicrobial seat cover (for coach or business class seats), one washable and reusable antimicrobial pillow case, antibacterial wipes for tray table, armrest, vents and buckles, one face mask and one travel packing cube. The super-soft, hypoallergenic seat (fits on trains and in cars by the way) and pillow covers not only provides a layer between passenger and germs but also are resistant to bedbugs! A bonus is that for every kit purchased, a tree will be planted. Give the gift of peace of mind this Valentine's Day!
Living Proof
Hello Hydration Discovery Hair Kit
This much-loved (1.1K hearts and counting) works for any hair type (curly to straight) and travel-size PhD shampoo, conditioner, cream, and dry shampoo. It ensures every day will be a good hair day, even if she's away from her creature comfort products at home. The items in the kit hydrate without controversial ingredients like parabens. It also comes complete with a carry-on and beach-bag-friendly case.
Sanitizing Hand Wipe Mitts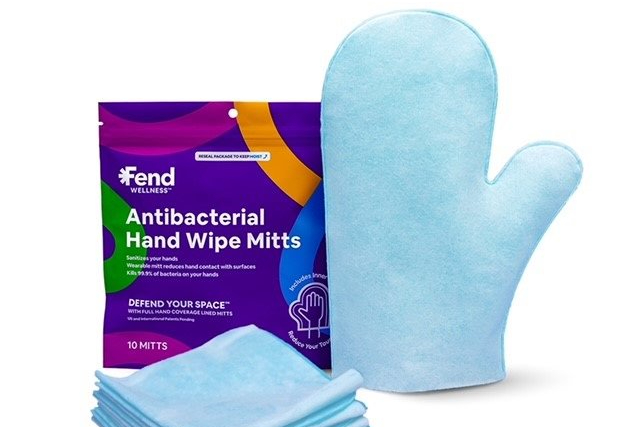 Hand hygiene — it's absolutely still a thing. The most important gloves she'll need this winter are Fend Wellness Sanitizing Hand Wipe Mitts. They're wearable hand mitt wipes with a blue inner liner that creates a barrier around hands so she doesn't have to worry about a wipe scrunching up, allowing surfaces to come into contact with her hands. This wearable, multi-use sanitizing mitt kills germs and 99.9% of bacteria on hands.
Calpak Luka Duffel
Meet the essential large weekender bag she won't be able to live without. The Luka Duffle Bag is perfect for an overnight bag for travel, the gym, and as an everyday carry. It also includes a shoe compartment to keep her kicks separate. She'll use this quality bag again and again. Classic hues like chocolate (pictured) and so-pretty rose quartz will never go out of style.
Best for the Foodie
Tipsy Scoop Boozy Ice Cream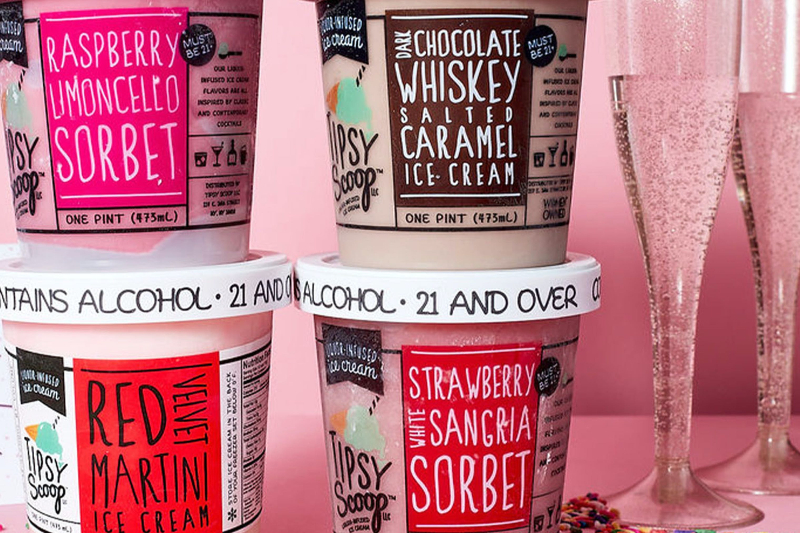 Who wouldn't love tasty, liquor-infused ice cream?! Tipsy Scoop blends the magic of an artisanal, hand-crafted ice cream with the mastery of a perfectly mixed cocktail. Their Valentine's Day package includes four pints of boozy deliciousness. Flavors include; Dark Chocolate Whiskey Caramel — Dark chocolate ice cream with salted caramel infused with whiskey; Raspberry Limoncello — Fresh raspberry sorbet and infused with limoncello; Strawberry White Sangria Sorbet — sorbet made with fresh strawberries and infused with white wine (non-dairy/vegan); and Red Velvet Martini — ice cream infused with cake vodka, amaretto, and white chocolate liqueur. All flavors contain up to 5% alcohol by volume.
Nambé Chevron Cheeseboard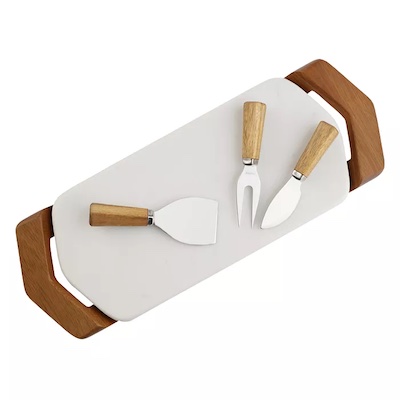 Is she a foodie and likes to entertain? Butter boards may have been a thing in 2022, but this stunning Nambé Chevron Cheeseboard will bring you back to cheese. Truly, it's a no-brainer gift. It's made of marble and acacia wood — and the white center is different than the more rustic boards on the market. It comes complete with knives to use creating cheese boards for your nights in and house parties. Lynn & Liana's cheese knife set.
Le Grand Love Triangle Wine
Le Grand Verre is offering something for every woman's palate. This ethically produced, family-owned, and predominantly female-operated artisanal wine collection of France has packaged a collection of red, white, and rosé wines for your sweetheart. What better way to surprise and delight your loved one than with six chic, slim, bottles of different wines.
Jcoco Prism Gift Box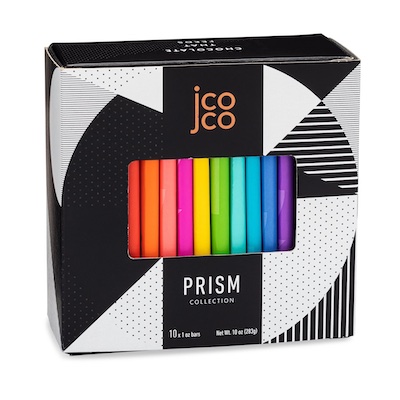 Mix up your usual Godiva giant heart with chocolates from this Seattle-based company. Not that chocolate needs any dressing up, but the bright-colored wrappers serve as a sunny spot, even if Valentine's Day is cloudy and gray. The box is like a field trip for the tastebuds. Unexpected flavors include crisp quinoa sesame and mango plantain.
Best for the Homebody
Parachute Linen Duvet Cover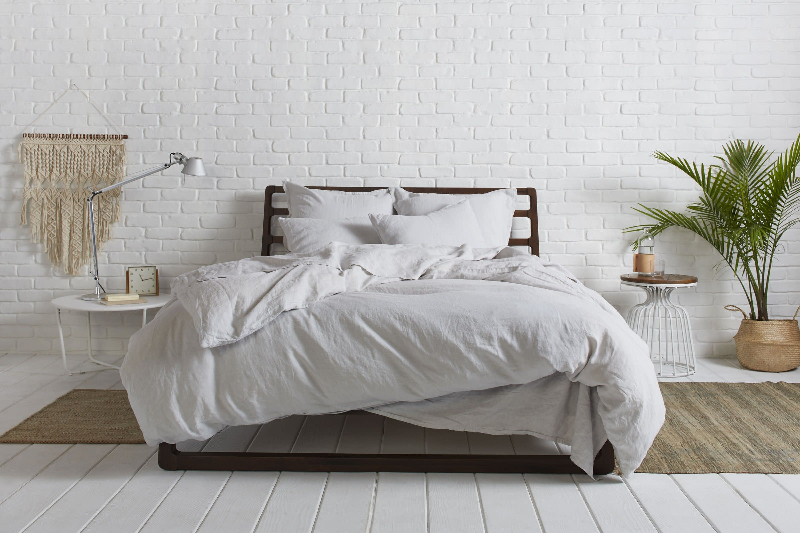 Parachute's cozy duvet cover feels as cozy as it looks. Actually, it'll probably be the softest linen she'll ever touch, making her not want to leave the bed. Made of pure European flax, Parachute's linen duvet covers are luxurious, soft, comfy, and intimate. She'll really appreciate this one.
Best for the Outdoorsy Adventurer
SmartWool Intraknit Merino Base Layer
Is your lady constantly on an outdoor adventure? If the answer is yes, then she's in need of Smartwool's Intraknit Merino 200 Base Layer Top. Merino Sport yarn keeps body temperature just right on cold days and combines the moisture-wicking, temperature-controlling, and odor-resisting power of merino wool with the durability and fast dry times of polyester. Catered specifically toward women, the base layer top's seamless mesh ventilation zones help keep the body dry and comfortable. She'll be thankful you care about her wellbeing. Pair it with Smartwool's Intraknit Merino 200 Base Layer Bottoms.
Editors' Recommendations