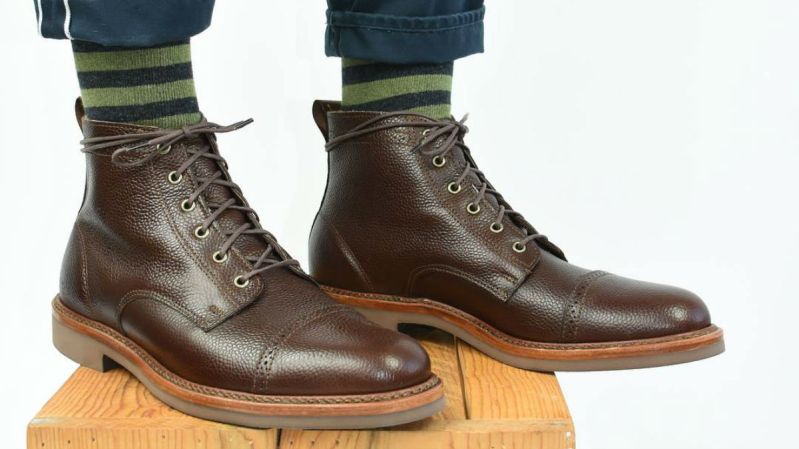 Let's be real: You need stylish socks in your top drawer. They're an underrated essential that can really make or break an outfit, especially one that harnesses the power of this understated garment. Finding the right pair comes down to choosing socks that fit, well, anything. We think the below picks are ready for both the office and adventure, blending crisp, casual style with function.
American Trench Merino Activity Socks, $20
"Activity" might be pretty broad in terms of what you'll be doing — from hiking to brewery hopping — but these finely crafted Merino wool socks are made with comfort and moisture-wicking qualities — and they don't look half-bad, either. Wear 'em with jeans and a crewneck sweater, or team them with a cotton navy blazer, a chambray shirt, and tan chinos at the office.
Anonymousism Patterned Knit Socks, $35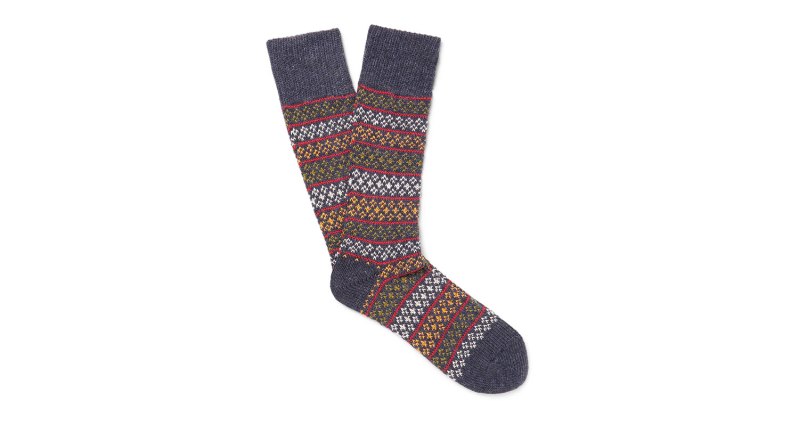 A shot of cool pattern and color is a great way to amp up an ordinary outfit. Anonymousism knows this very, very well, hence the durability and unique style that goes into each pair of the brand's socks. They're an investment, but it's certainly one worth taking a chance on — you just might want to stock your whole sock drawer with Anonymousism.
Etiquette Clothiers Sherpa Boot Rib Socks, $24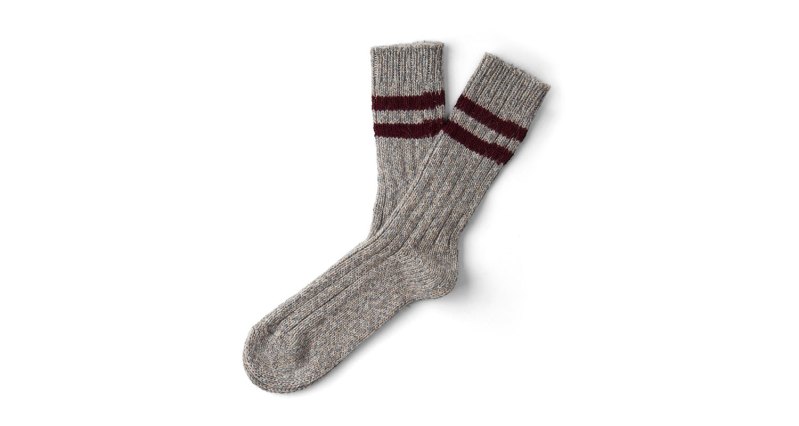 For when you want rugged, tough socks to go along with your favorite pair of leather boots, these Etiquette Clothiers Sherpa Boot Rib Socks are the ticket. Stylish, comfortable, and classic — what more do you want from a pair of socks?
American Trench Cotton Rugby Stripe Socks, $15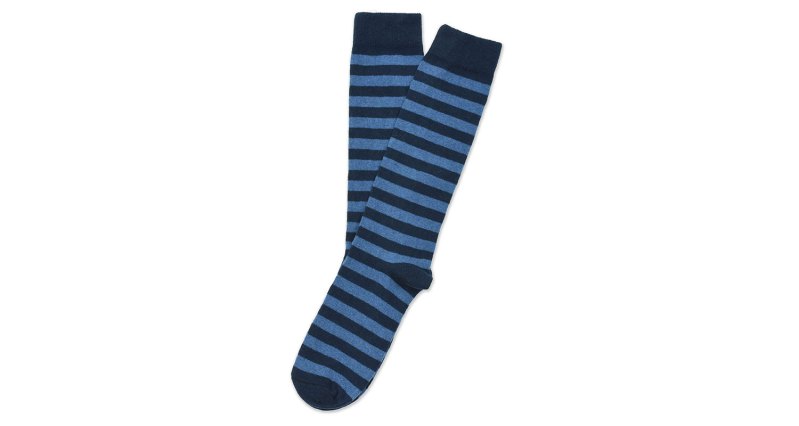 If you're in search of a simple, understated pair of socks, this American Trench striped pair might fill that void for you. Wearable during fall, winter, or spring, and teamable with everything from a pocket tee and dark denim to a classic worsted wool suit, these are socks that really are built for any occasion.
Feature image courtesy of American Trench/Facebook.
Originally published by Evan Ross Katz. Last updated by Beau Hayhoe on November 8, 2017.
Editors' Recommendations