"Oxfords, not brogues." Thanks to The Kingsman, we now know that if you want to look your best at all times, you should always pick up a pair of Oxford dress shoes.
What makes these classics of menswear unique is the closed lacing system. Where derby shoes feature an open lacing system and the flaps can be pulled wider from the vamp (top of the shoes), Oxfords have theirs sewn to the vamp and come to a V at the bottom. The best Oxford shoes for men are a combination of comfort and quality, a mixture that is often hard to come by. But we have put together a carefully curated list for you to choose from, ensuring you always look just as good as the best Kingsman.
Nordstrom Dane Cap Toe Oxfords
The right Oxford shoes have to check off several boxes in quick succession, including comfort and style. It helps if those same shoes are also affordably priced, and Nordstrom's Dane Cap Toe Oxfords hit all of those points with the best of them. With clean cap toe detailing and a rubber sole for added durability, these are as versatile a pair of leather dress shoes as they get.
Nordstrom Dane Cap Toe Oxfords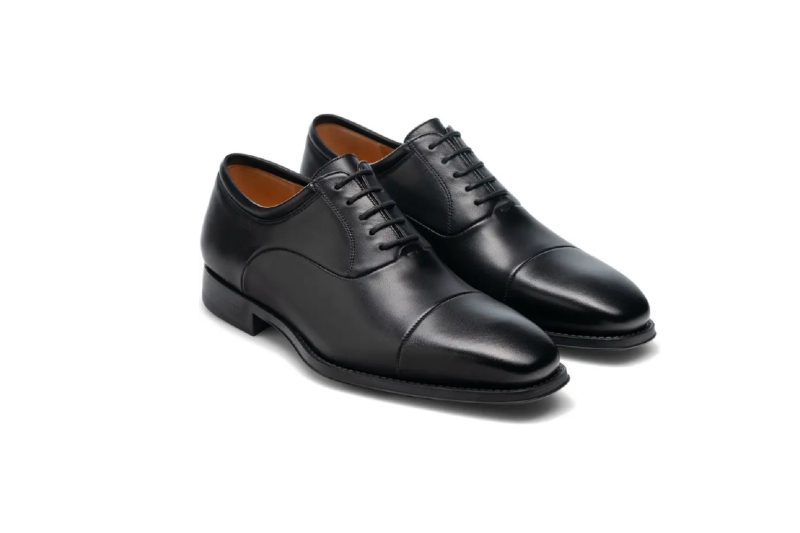 Magnanni Federico Oxfords
It's hard to get dressier than a slick pair of black leather Oxford shoes. They signal you mean business, whether worn with a nicely tailored navy suit or a wool blazer and plaid trousers in the fall and winter. This pair is no-nonsense and remarkably well-made for the price.
Magnanni Federico Oxfords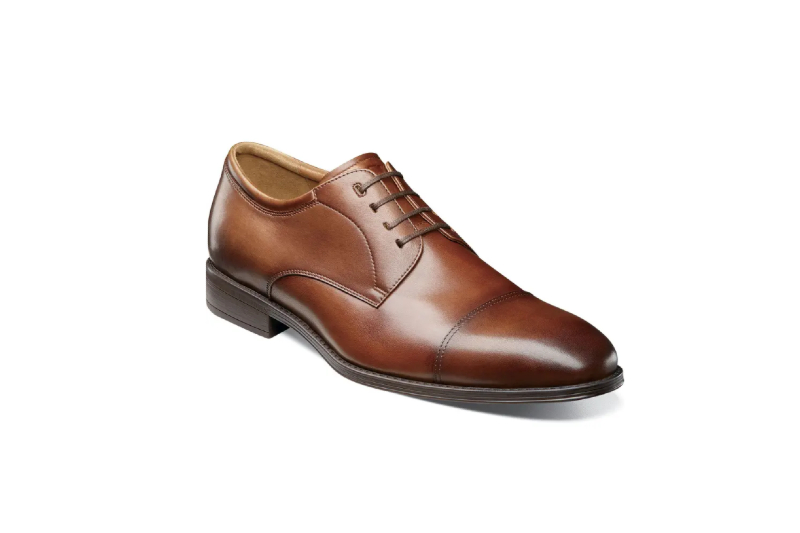 Florsheim Ariano Cap Toe Oxfords
Every guy needs a sharp-as-can-be pair of brown leather dress shoes in his rotation, especially for business casual style situations. This pair from Florsheim was practically made to pull double duty with tan chinos or even slim blue denim at the office.
Florsheim Ariano Cap Toe Oxfords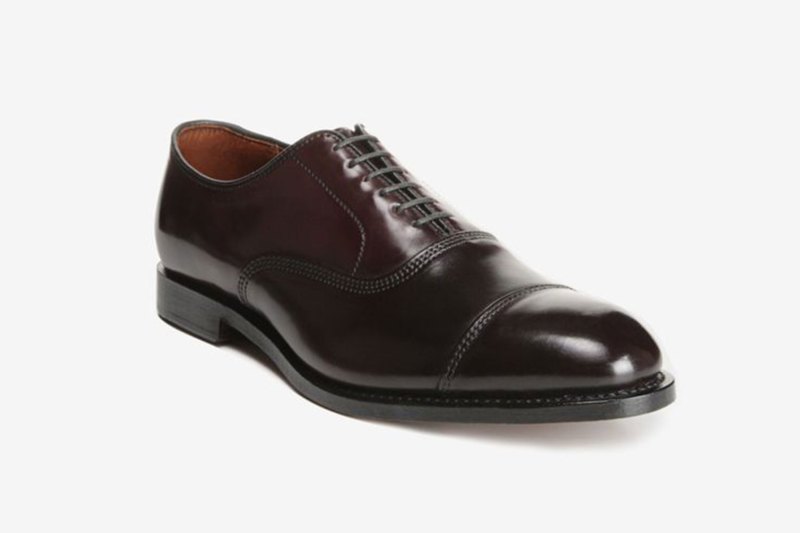 Allen Edmonds Park Avenue Cap-Toe Oxford
The Park Avenue cap-toe Oxford, first appeared in the dress landscape in 1982 and with over 2 million pairs sold, this signature shoe has earned its place as a timeless icon in American culture. Made in Port Washington, Wisconsin it's constructed using a Goodyear Bench Welt construction which allows for it to be refurbished on its original last that extends the life of the shoe even further.
The Park Avenue is handcrafted by 48 skilled hands over a 212-step process that's built to last. Its distinctively American aesthetic comes in 200 variations of lengths and widths, which helps ensure every man can enjoy a perfect fit.
Allen Edmonds Park Avenue Cap-Toe Oxford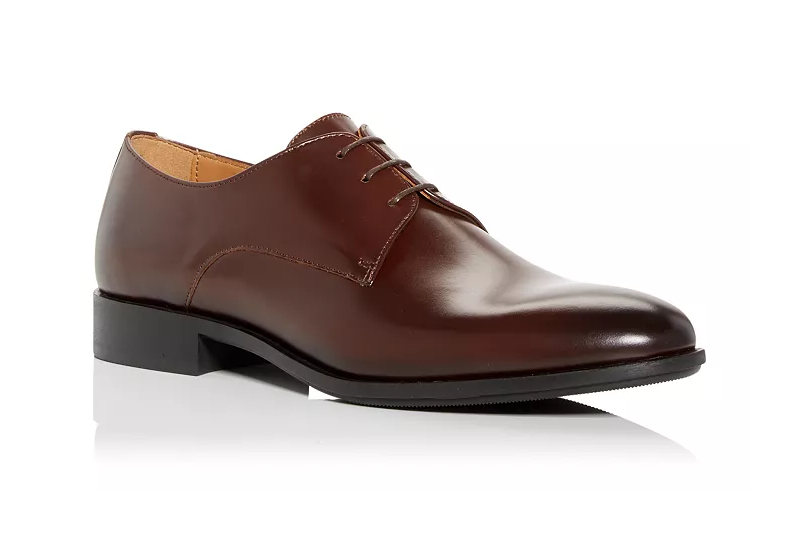 BOSS Eastside Plain Toe Oxford Shoes
There's nothing quite like a streamlined pair of dress shoes, at least as far as we're concerned. This crisply designed pair wears well with plaid or striped suiting, all the better to let your ensemble really do the talking.
BOSS Eastside Plain Toe Oxford Shoes
Beckett Simonon Dean Oxfords
Finding an affordable pair of dress shoes made just for you is a tall order these days, but not with Beckett Simonon. They use full-grain calfskin leather and a process that keeps you updated every step of the way as your shoes are made with tremendous care and style. They're made to wear in, not wear out.
Beckett Simonon Dean Oxfords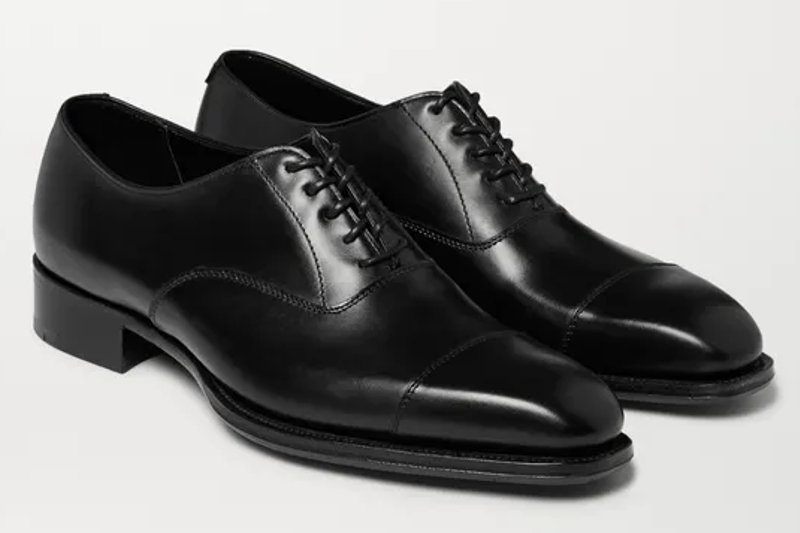 KINGSMAN + George Cleverley Leather Oxford Shoes
For remarkably sharp style to rival that of the British spies in the Kingsman movie universe, get these polished, super-sleek black Oxford shoes. These are the crisp Oxford shoes to wear for your most formal occasions. If anyone asks where you got them, just don't divulge the secret location of the subterranean sartorial lair.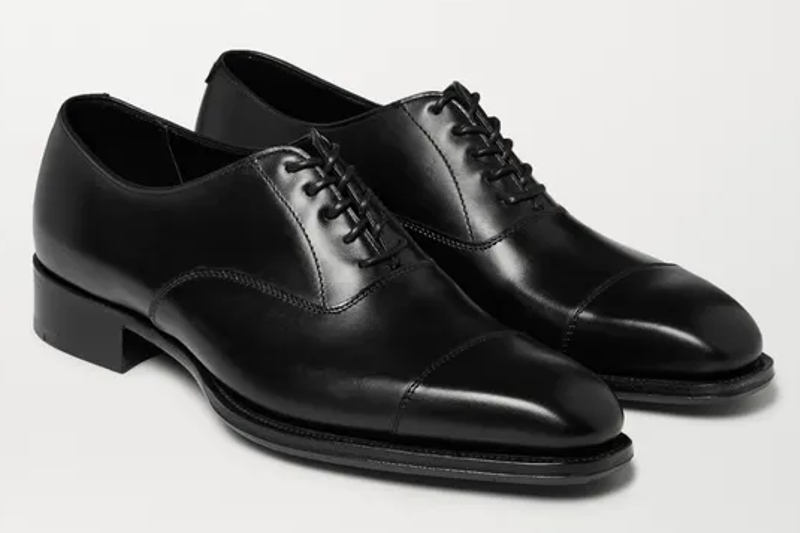 KINGSMAN + George Cleverley Leather Oxford Shoes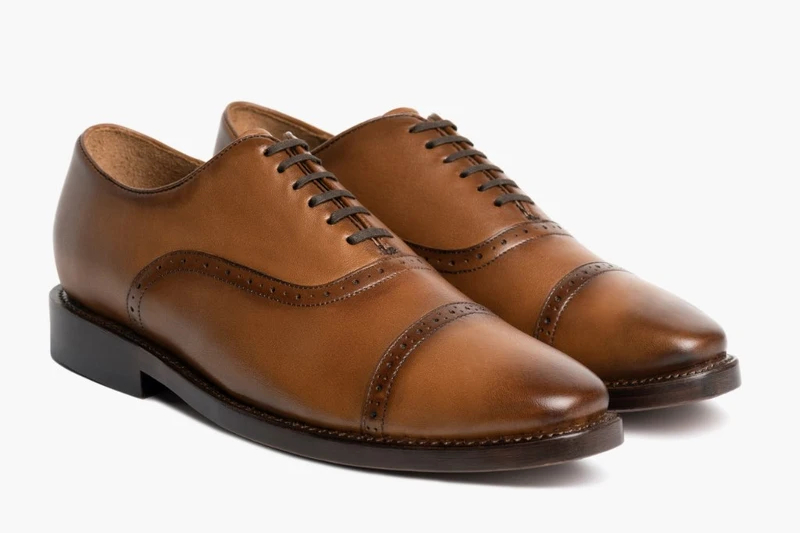 Thursday Boots Broadway Oxford Dress Shoes
Yes, the makers of your favorite leather boots have entered the dress shoe market. These eye-catching brogue Oxford shoes are perfect to pair with a heavy fall or winter wool suit in particular, but you can also wear them with a lightweight khaki cotton suit in warmer weather.
Thursday Boots Broadway Oxford Dress Shoes
Charles Tyrwhitt Suede Oxfords
Not all Oxfords are made equally, and this one sticks out as your number one pair of summer dress shoes. The suede Oxfords from the folks over at Charles Tyrwhitt have developed a shoe that will look fantastic with all of your best summer weights, including linen, seersucker, and cotton. Oh, and the filler added to the soles that mold to your feet is more than just an added bonus, it is the lap of luxury your feet need.
Charles Tyrwhitt Suede Oxfords
Wolf & Shepherd Crossover Longwing
Even the Kingsman know that comfort is essential when on your feet all day. Sure, if you sit at a desk in an office or a cubicle, a regular day-to-day Oxford will do you just fine. But if you are on your feet constantly, this hybrid from Wolf & Shepherd will be a life saver. The calf skin uppers and comfortable soles will help you navigate the casual, the business, and everything in between flawlessly.
Wolf & Shepherd Crossover Longwing
Everything from the formal black tie events to the weekend barbeque, there are seldom any occasions or events where Oxford dress shoes aren't welcome. Everyone's life is different, so whatever your daily needs are, there is bound to be one on this list that will feel perfectly tailored to your every need.
Editors' Recommendations