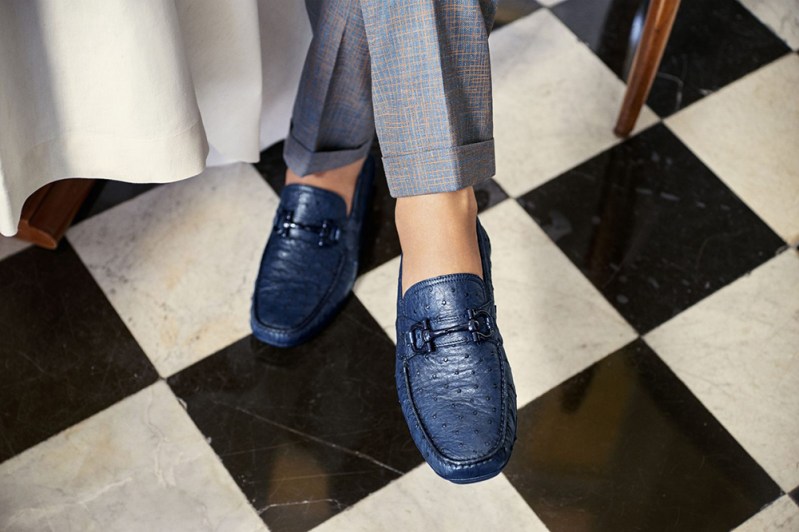 These days, it's easier than ever to hop in a car and hit the road, with the best gear in tow. On that note, something like the All-American road trip calls for gear that can help you put the pedal to the metal, starting with a pair of the best driving shoes for men. If you don't have a pair, you assuredly need some (trust us).
Today's best men's driving shoes still have their original mid-century features — moccasin silhouettes made with premium fabrics and rubber-grommet soles for superior pedal grip and traction — along with some modern flourishes that make them the perfect off-duty shoe. Still don't know what to get? We got you. Here are some of the best driving shoes for men in 2021.
Related Reading:
Best Driving Shoe Overall: Cole Haan Somerset Bit Loafer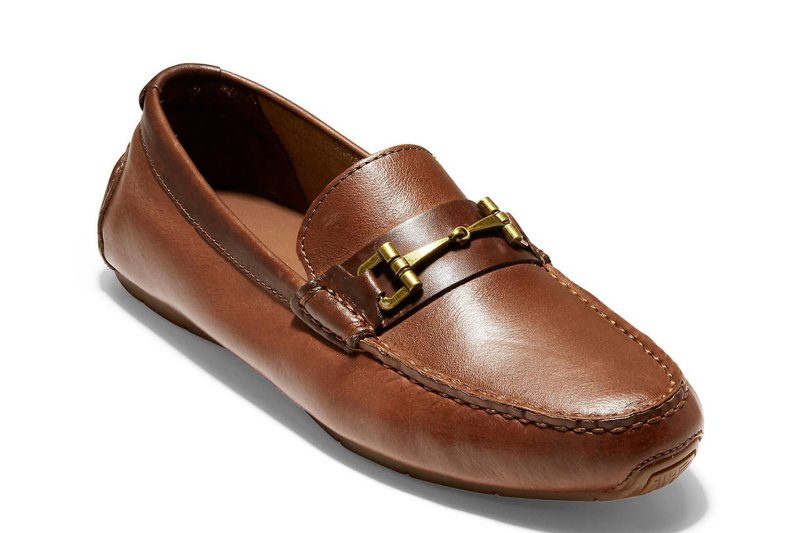 In terms of value, quality, and comfort, Cole Haan's driving shoes stand above the rest. Rendered in a tasteful, low-luster-sheen leather, these versatile loafers feature a soft-yet-sturdy cushion and a classic silhouette that will look and feel great for years to come.
Best Luxury Driving Shoe: Salvatore Ferragamo Stuart Driving Shoe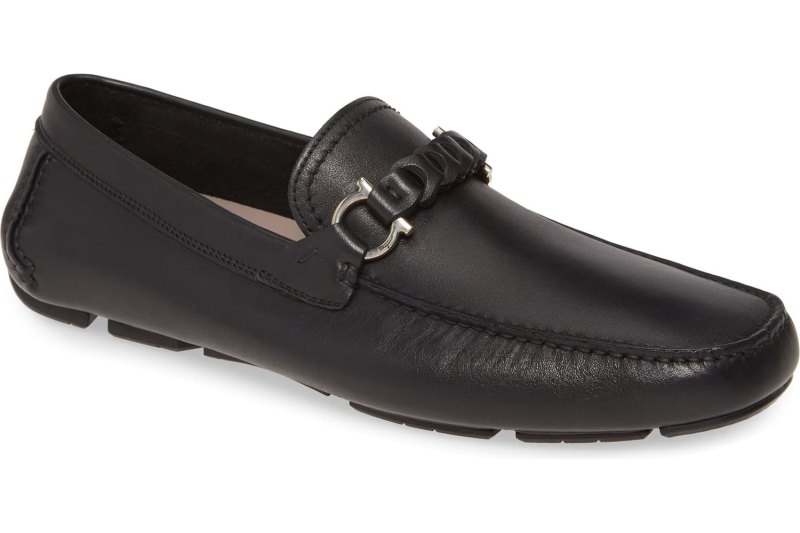 Salvatore Ferragamo's storied driving shoe is a favorite among petrolheads and bon vivants for countless reasons. Among them: They're made of supple Italian leather (swoon), they slip on like butter, and they elevate just about any outfit. If you can afford them, they're well worth the sticker shock.
Best Budget Driving Shoe: Florsheim Sportster Moc Toe Penny Driver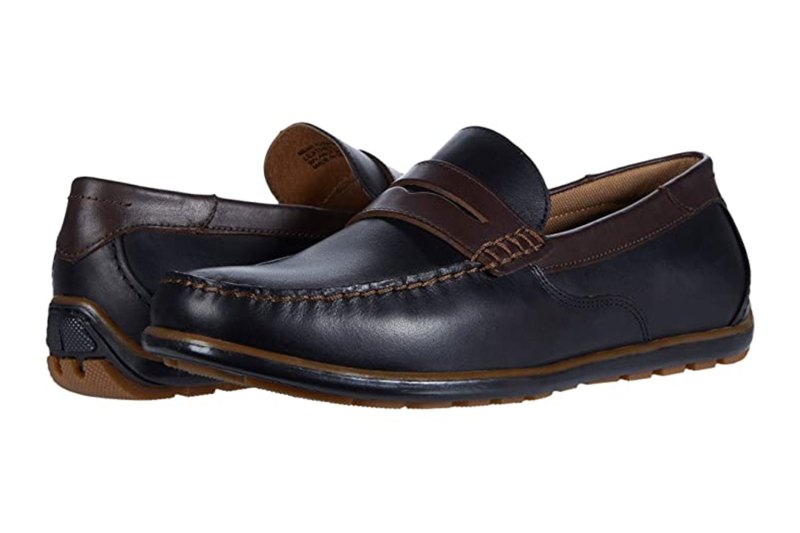 You don't necessarily have to splurge a car payment for a fashionable pair of Penny Drivers. Take these ones from Florsheim, which contain a memory foam cushion that will keep your toes stylish and cozy for even the longest car rides.
Best Suede Driving Shoe: M. Gemi The Felize Suede Moccasin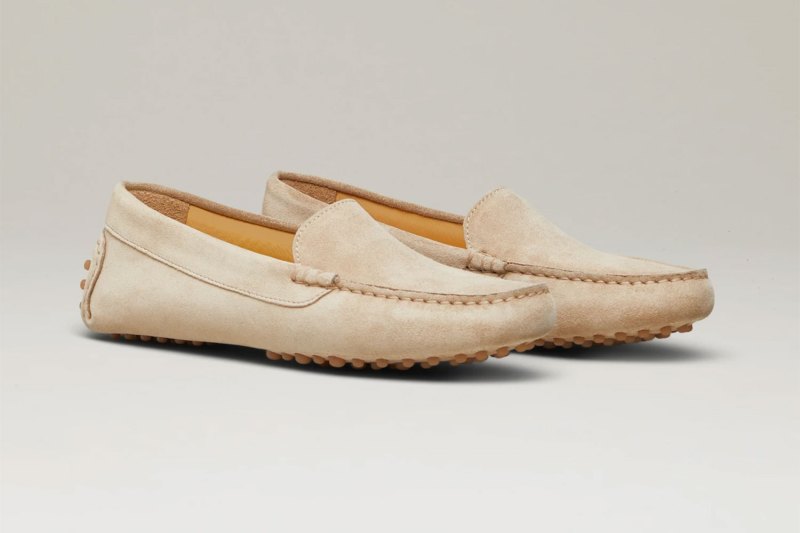 Yes, European sportscar drivers of yore wore leather, but a suede driver shoe is a bit more versatile, as it can dress down, or dress up, almost any outfit. You can't go wrong with these moccasins from M. Gemi, a handmade shoe brand that's grown a cult following over the years.
Most Comfortable Driving Shoe: UGG Chester Twinsole Driving Loafers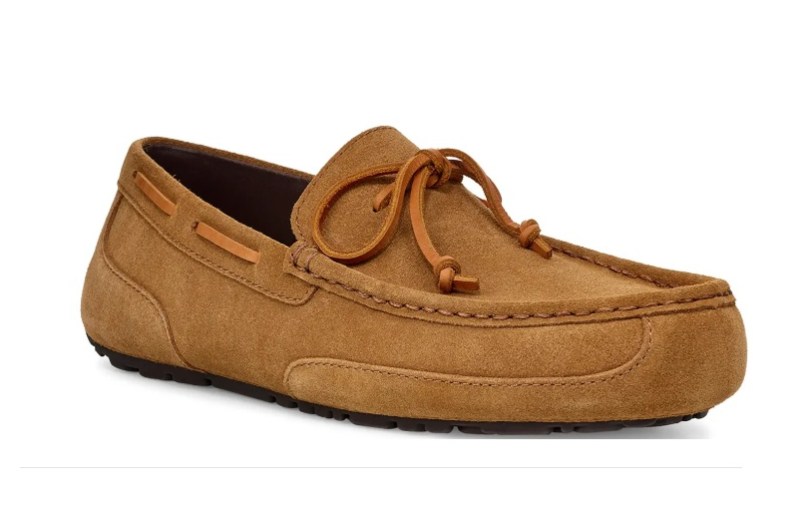 Slip out of your high-top sneakers and into these sleek, comfortable driving shoes lined in leather for the ultimate in comfort and performance.
Other Driving Shoes We Love
Allen Edmonds Super Sport Suede Camp Moc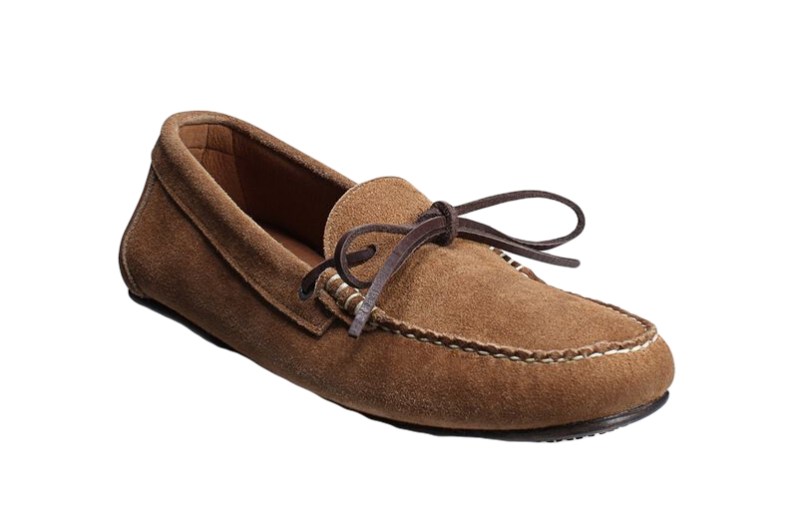 Leave it to the brand behind your favorite dress shoes and boots to come through with a pair of comfortable-yet-sleek driving shoes that you can also wear off the road, feet kicked up, with ease.
Jack Erwin Parker Driving Loafers
We're big fans of Jack Erwin's rugged boots and sleek leather dress shoes, and these handsome, well-crafted driving loafers are but another essential addition to your footwear rotation.
Brooks Brothers Leather Driving Moccasins
Leave it to the masters of American prep style to come through with a pair of refined-yet-laidback driving loafers that you can even wear out to dinner once you step out from behind the wheel.
Sperry Gold Cup Harpswell One-Eye Drivers
The Sperry Gold Cup line is as premium as it gets from this heritage brand, and that's part of what makes these driving shoes so versatile, behind the wheel and at home for an evening of refined DIY cocktails.
Aurelien Light Blue Suede Driving Shoes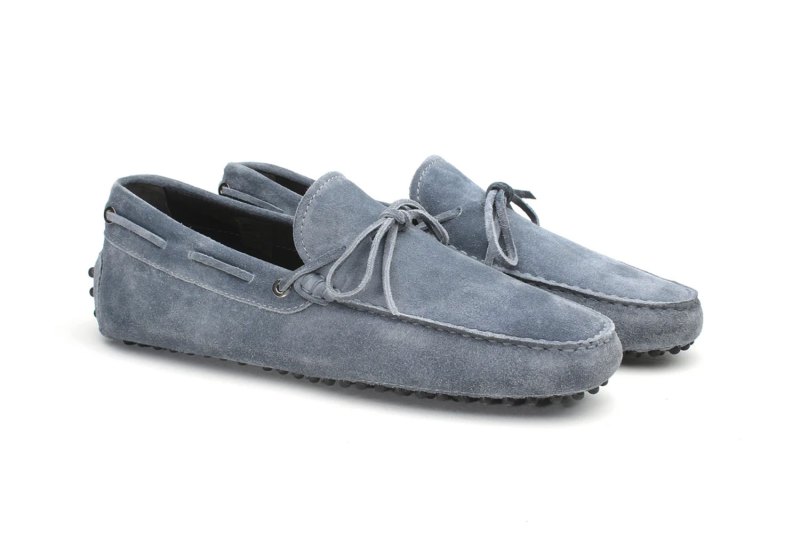 Made for leisure and luxury, these Ultramarine driving shoes are thoughtfully designed for comfort every step of the way.
Wolf and Shepherd Gunner Driver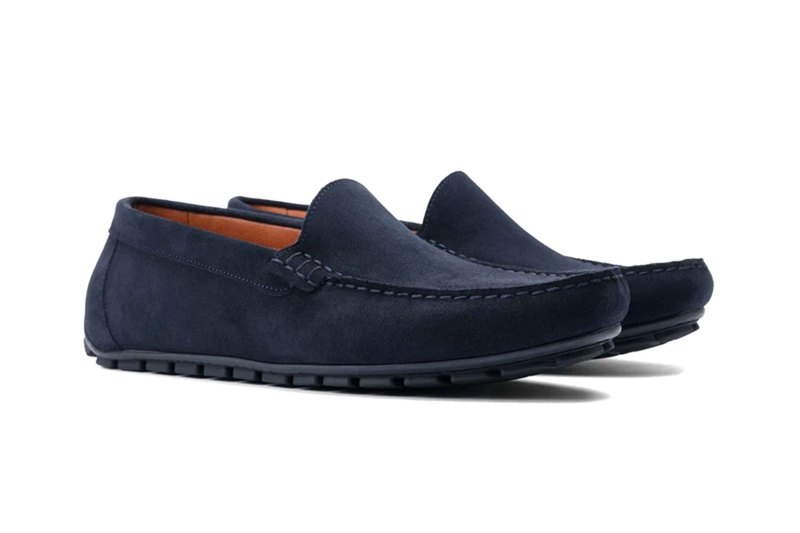 These sleek gratin leather slip-ons are made with memory foam and extra cushioning, so they literally feel like slippers, and they come in seven different colors.
What Is a Men's Driving Shoe?
A men's driving shoe is a shoe specifically designed to be worn while driving, but they're much more than that. A driving shoe takes the profile of a loafer, cut to hit below the ankle and made to be worn as a slip-on, and turns it into a sporty style. Driving shoes are often made of suede or leather, but the sole is where things really get different.
Driving loafers often feature a treaded rubber sole or a rubber sole with small points or grippy pieces, the better to hug the pedals as you zip down the open road. Driving shoes are often lightweight and flexible, making them easy to wear while cruising down the highway and making them even easier to stow away when you get to point B from point A. Most driving shoes are made with simple stitching and construction methods, making them closer to moccasins than traditional loafers (more on this in a second).
Driving shoes for men are the road trip upgrade you didn't know you needed, in short.
What is the Difference Between a Loafer and a Driver?
Loafers are closer in construction to dress shoes, with an upper stitched or glued to a hard-bottom, Vibram, or crepe outsole. While loafers and drivers are often made of similar materials, like colorful suede or leather, driving shoes often have a more squared-off toe shape (just look at the Tod's driving shoes above) when compared to loafers.
Keep in mind that both drivers and loafers are a step up in terms of style from athletic sneakers, which should be kept to the gym or to outdoor training sessions.
Driving shoes are, of course, made for driving, fitting comfortably on your foot and gripping pedals with ease. Loafers are made for wearing with tailoring or casual wear (like jeans or chinos and an Oxford shirt), while driving loafers are better-suited for wearing with road trip gear (think a Harrington jacket for driving and perhaps some tailored technical stretch pants for comfort on long drives).
Loafers are also much more acceptable to wear in the house in dressy situations, while driving shoes are less appropriate to wear in formal situations, such as with evening wear. Loafers should most likely be worn with no-show socks to protect the inside of the loafer which is often leather, while driving shoes are sometimes lined in a softer suede or less rough sheepskin leather.
What Are the Best Shoes for Driving?
When we talk about the best shoes for driving, we're specifically thinking of driving moccasins fit for long sessions behind the wheel. After all, as much as we love a pair of American-made boots, they're not going to pass muster when you need dexterity, comfort, and style as you pilot your ride. When we think of the best driving shoes,  a few brands come to mind. We love the iconic Tod's Gommino Loafers, especially coming from a brand that has pioneered the silhouette for years and years.
For a mix of affordability and refinement, Jack Erwin's driving loafers are also a pick that's more than agreeable, especially since they have detailing that closely resembles a penny loafer. The best shoes for driving are ones that are functional-yet-stylish, and able to get you from point A to point B with efficiency and style in mind. What could be better?
If you're looking for more options, check out the most expensive shoes on the market.
Editors' Recommendations