Are you a gearhead? Is the cockpit of a luxury sports car your favorite place to be? Do you constantly dream of the view in the windshield quickly becoming the view in the rearview? Then driving shoes are for you. But what if you're none of those? What if you are the regular everyman who wants a great pair of shoes to wear to the office or to a weekend get-together? The best men's driving loafers are still going to be your go-to shoes for the summer.
What are men's driving shoes?
While men's driving shoes are specifically designed to wear while driving, they're much more than that. Driving shoes take the profile of loafers, cut to hit below the ankles and made as slip-ons, and turned into a sporty style. Driving shoes are often made of suede or leather, but the soles are where things really get different.
Driving loafers often feature treaded rubber soles or rubber soles with small points or grippy pieces, the better to hug the pedals as you zip down the open road. Driving shoes are often lightweight and flexible, making them easy to wear while cruising down the highway and making them even easier to stow away once you reach your destination in record time. Most driving shoes are made with simple stitching and construction methods, making them closer to moccasins than traditional loafers (more on that in a second).
Driving shoes for men are the road trip upgrade you didn't know you needed, in short.
What's the difference between loafers and drivers?
The iconic loafers are closer in construction to dress shoes, with uppers stitched or glued to hard bottoms, Vibram, or crepe outsoles. While loafers and drivers are often made of similar materials, like colorful suede or leather, driving shoes usually have a more squared-off toe shape when compared to loafers.
Driving shoes are, of course, made for driving, fitting comfortably on your feet and gripping pedals with ease. Loafers are made for wearing with tailoring or casual wear (like jeans or chinos and an Oxford shirt), while driving loafers are better suited for wearing with road trip gear (think a Harrington jacket for driving and perhaps some tailored technical stretch pants for comfort on long drives).
Loafers are also much more acceptable to wear in the house in dressy situations while driving shoes are less appropriate to wear in formal situations, such as with evening wear. Loafers should most likely be worn with no-show socks to protect the insides of the loafers, which is often leather while driving shoes are sometimes lined in a softer suede or less rough sheepskin leather.
What are the best shoes for driving?
When we talk about the best shoes for driving, we're specifically thinking of driving moccasins fit for long sessions behind the wheel. After all, as much as we love a pair of American-made boots, they're not going to pass muster when you need dexterity, comfort, and style as you pilot your ride. When we think of the best driving shoes, a few brands come to mind.
Here are the best driving shoes for men.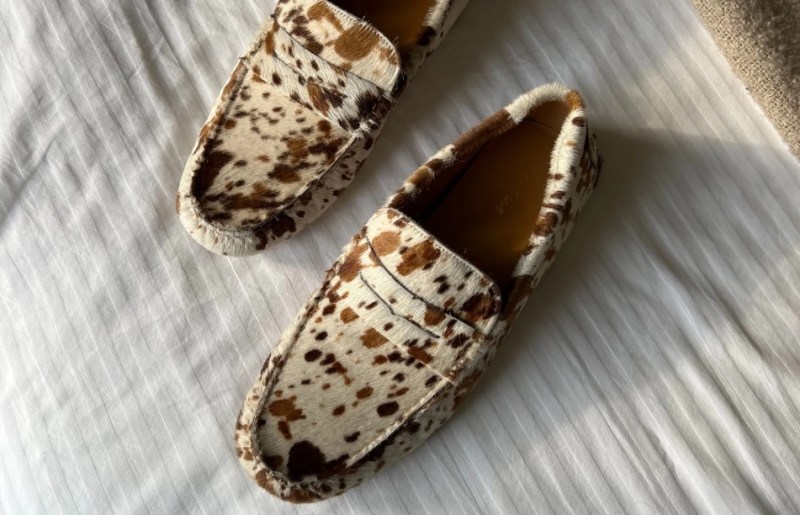 Oliver Cabell Dapple Drivers
Scott Gabrielson left his job at a nonprofit and moved to England in 2018, when he was 29, and started Oliver Cabell with no retail, fashion, or small business experience and grew it into an industry-changing brand. It is known for cultivating relationships with the best manufacturers and eliminating middlemen, in turn cutting out retail markups, bringing you the best in luxury for the lowest price. Each product has a pricing breakdown, so you know exactly what you're paying for and how much.
The marbled leather uppers on the rubber soles with calfskin leather interiors will be the most comfortable shoes in your closet, and will also help you stand out in almost any situation. They may not go with every outfit you put on, but you will find yourself trying to find ways to wear them.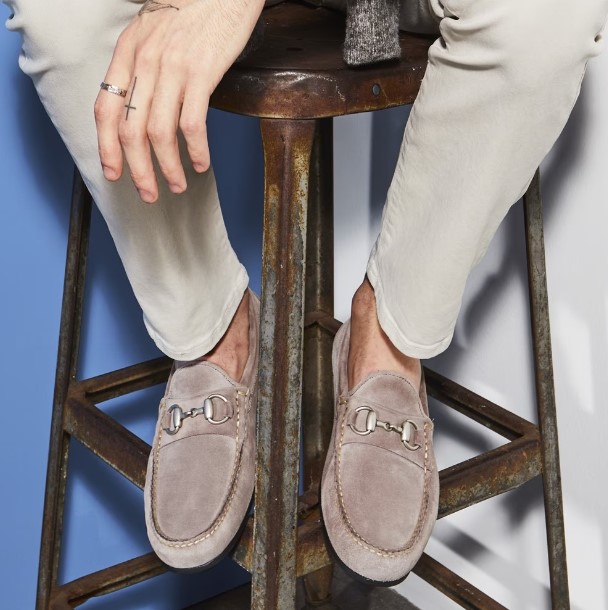 Allen Edmonds Sebastian Bit Driving Loafers
Allen Edmonds is hard to beat in the luxury shoe game, and the company continues to impress with its Sebastian. Since it is a driving shoe, Allen Edmonds took the same approach to building the shoe as carmakers do in making a car, creating a streamlined form with smart functionality. If you want a shoe that will keep you stylish while also getting you from A to B, like James Bond in his Aston Martin, this is the shoe for you.
Cole Haan Grand Laser Penny Drivers
Cole Haan changed the shoe game by adding comfort and functionality to its hybrid dress shoes, and now it has added a new feature to stylish drivers with the Grand Laser Penny Driver. While the rest of the shoe is a classic driver style, the upper features a gradient laser pattern for breathability and comfort, making this the perfect summer and beach shoe as well as a comfortable driving tool.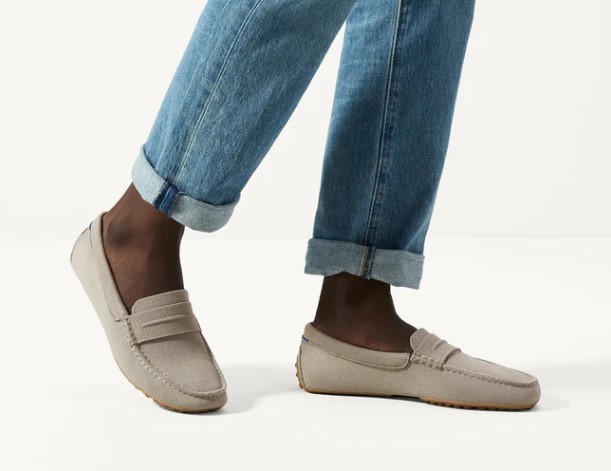 Rothy's Driving Loafers
Rothy's strives for zero waste by setting its sights on a wholly closed manufacturing loop. It continues its love for the planet by producing a stylish driving shoe that is machine washable. That's right, while other people are having to baby their drivers so they don't ruin the leather, you can focus on the world out the windshield and toss these in the wash instead of having to buy new ones.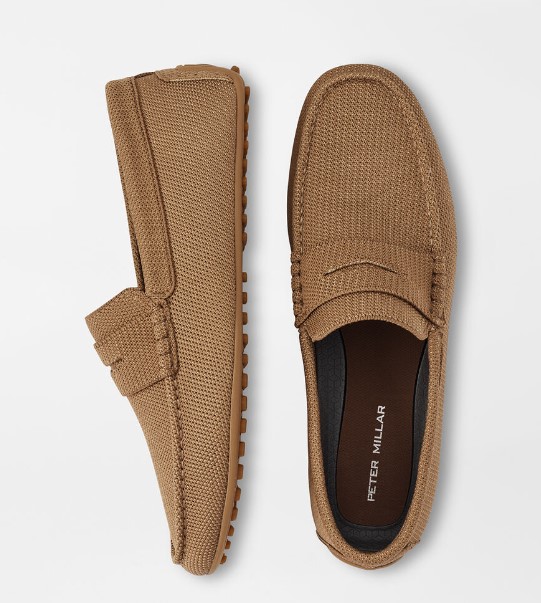 Peter Miller Cruise Knit Drivers
Peter Miller strives to live every day with style and abundance, and it is accomplishing that handily with its brand being featured in some of the best resorts worldwide. It adds to its must-have collection with these knit drivers that give any outfit depth and texture. While they will look great with virtually anything you wear on vacation, they are going to pair wonderfully with dark dress denim this summer.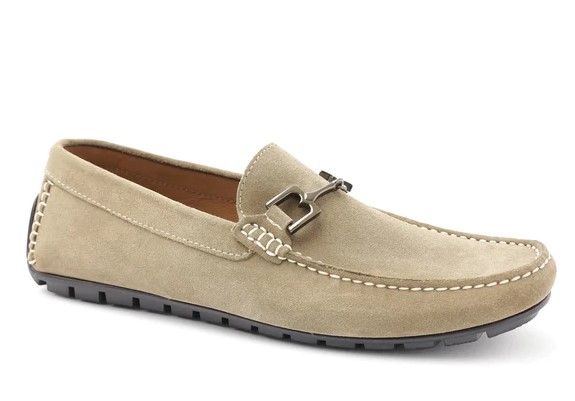 Bruno Magli Xander Suede Driving Moccasins
You can't get much better in the luxury shoe world than going Italian, and you can't get much better going Italian than Bruno Magli. As an iconic shoe brand, it has maintained its luxury status by sticking to the basics of quality craftsmanship. The brand is a staple in celebrity stylist's arsenals, and they can frequently be found on the red carpet or on the stage.
The Xander is a staple in its representation of style and quality. Coming in nine colors and all featuring the signature horse bit on the uppers, these are some of the best drivers you could possibly grab for your summer in luxurious style.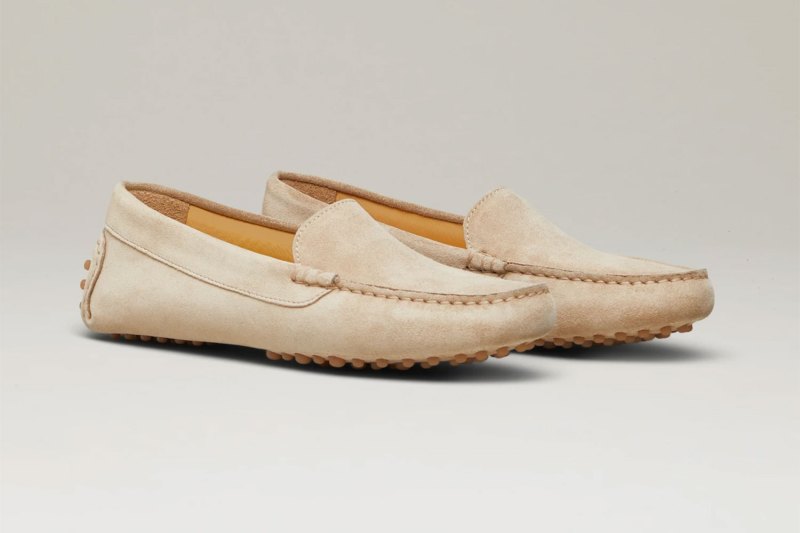 M. Gemi The Felize Suede Moccasins
Yes, European sports car drivers of yore wore leather, but suede driver shoes are a bit more versatile, as they can dress down or dress up almost any outfit. You can't go wrong with these moccasins from M. Gemi, a handmade shoe brand that's grown a cult following over the years.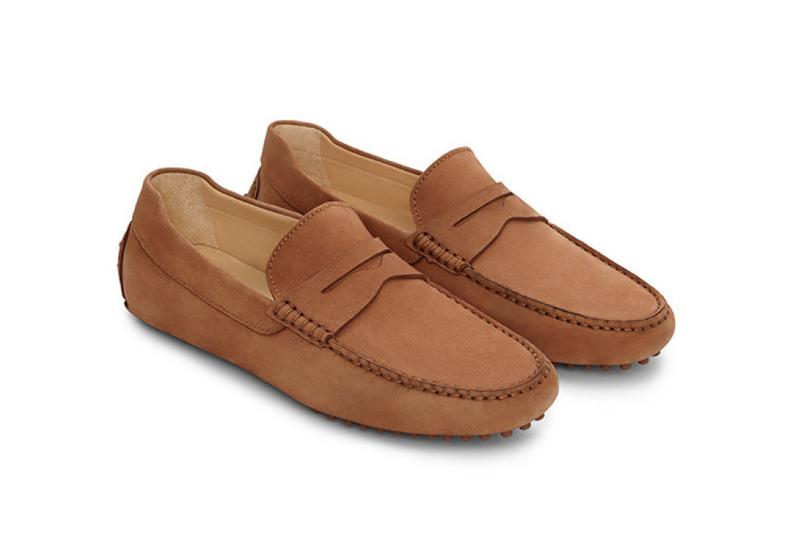 Jack Erwin Parker Driving Loafers
We're big fans of Jack Erwin's rugged boots and sleek leather dress shoes, and these handsome, well-crafted driving loafers are but another essential addition to your footwear rotation. While the rugged boots are the ultimate in function, and the dress shoes are the ultimate in elegance, these Parkers will bridge the gap with the ultimate smart style look.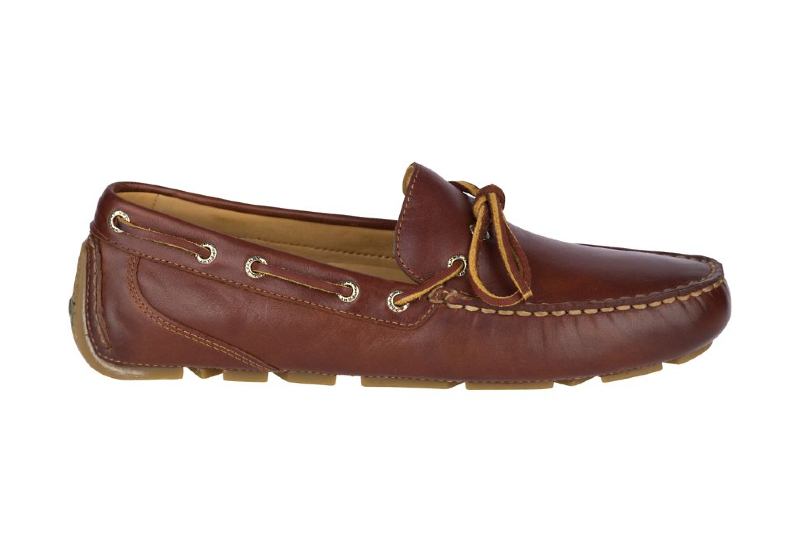 Sperry Gold Cup Harpswell One-Eye Drivers
The Sperry Gold Cup line is as premium as it gets from this heritage brand, and that's part of what makes these driving shoes so versatile behind the wheel and at home for an evening of refined DIY cocktails. The tied laces will add a level of versatility as they resemble boat shoes while sticking to the driver silhouette.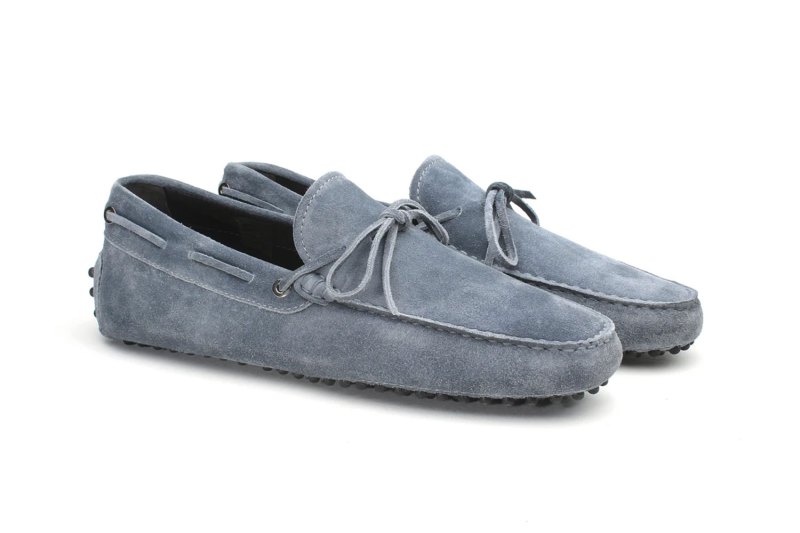 Aurelien Light Blue Suede Driving Shoes
Made for leisure and luxury, these Ultramarine driving shoes are thoughtfully designed for comfort every step of the way. You don't have to stick to browns and blacks when looking for a great driver. This dusty blue will give you a vintage 70s feel while simultaneously keeping you up to date.
Di Bianco Olimpico Cubano Hybrids
OK, we may be cheating a little here. But this Suede Cubano from Di Bianco will be one of the best pairs of shoes for the summer and fall. The hybrid shoe features a trainer upper to give you the stability and sleek style of a sneaker and the sole of a driver, giving you comfort and control. While shopping for a driver this year, why not elect something truly one of a kind?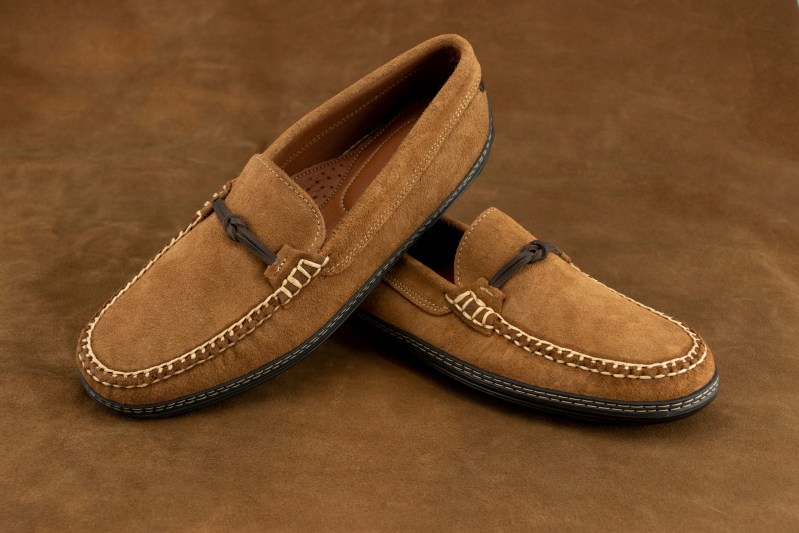 How to style drivers
You may be thinking that drivers are simply a less formal version of loafers, but you're going to be surprised at how often you can wear them. Whether going on vacation or a business trip, wearing them to the office, a road trip, or a casual night out for drinks, drivers will be your perfect companion.
Travel – Drivers are great travel shoes because they slip on and off easily at the airport and don't take up a lot of space. If you're going on vacation, you can pair these with your best cotton shorts and a tee or a button-up. If it's a business trip, these can go great with slim-cut dress pants or chinos with a blazer.
Office – These may feel like simple casual shoes, but they can work well in the office if you do it right. If you wear a suit daily, swap out the dress shoes and wear your slim-cut suit and a more casual knit tie for a change. If you want a business casual look, pair these with slim chinos and a lightweight blazer for a great elevated summer look.
Casual outing/date night – If you are meeting friends downtown or in the backyard for a barbecue, drivers will pair well with denim or chinos and a polo or T-shirt. Giving the look the ultimate casual feel. If you opt for shorts, cotton or linen will work best as they will keep the light and summery look with the shoes. If you're going on a first date, stick with the pants and pair them with a casual button-up and (if appropriate) a blazer or sports coat.
No matter where you're going or what you're doing this summer, there is always room for a great pair of drivers. Whether you pick up a pair in suede, leather, or something else, they will end up being your go-to shoes for this season and probably next summer as well. Just remember, these look best while showing a little ankle, so invest in some great no-show socks to keep everything fresh.
Editors' Recommendations