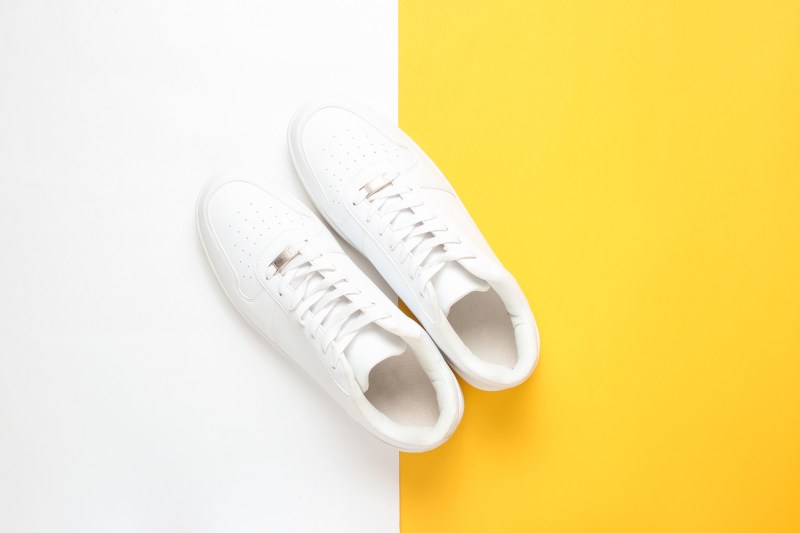 For most guys, there's no such thing as having enough pairs of the best men's shoes. However, there are specific pairs that you might call the cream of the crop (or rather, one pair in particular): A pair of the best white sneakers for men. White sneakers are practical, as they complement any color and elevate your outfit, making your style sharper and more put together.
Related Guides
The great thing is that you don't have to search far and wide for the best white sneakers; we've rounded them all up here, from popular sneaker brands to alternatives to Vans and Converse. After purchasing a pair, don't forget to learn how to clean your sneakers to keep them lookin' fresh wear after wear.
Greats Royale Blanco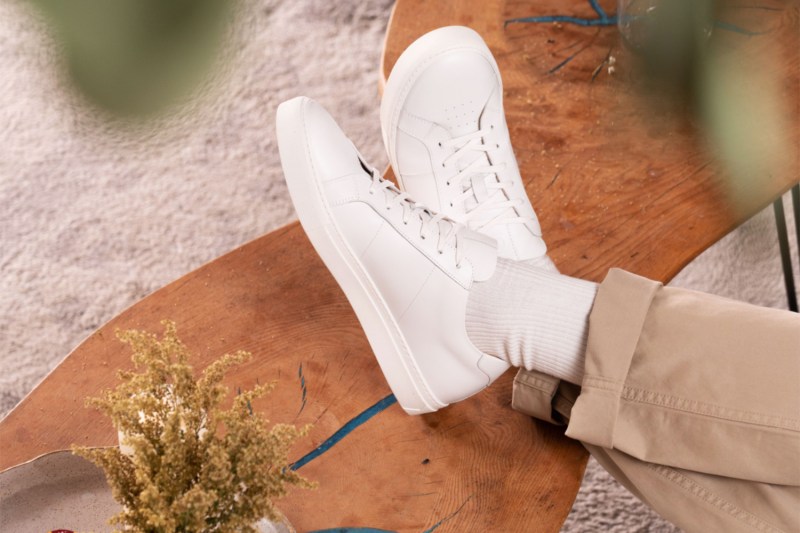 Greats has been shaking up the sneaker game since entering the market earlier this decade, and styles like the Royale Blanco, a fan favorite, are a prime example of how it's done. These are so fresh that you could wear 'em with a tailored navy suit and a gray crew-neck sweater or T-shirt for sharp seasonal style.
Everlane Forever Sneakers
Everlane has come up with a perfectly minimal, endlessly wearable white sneaker to mix and match with staples from the rest of its menswear collection, be it slim blue denim and a crew-neck sweatshirt or a pocket tee and chinos. Get these on your feet now.
Seavees Monterey Sneakers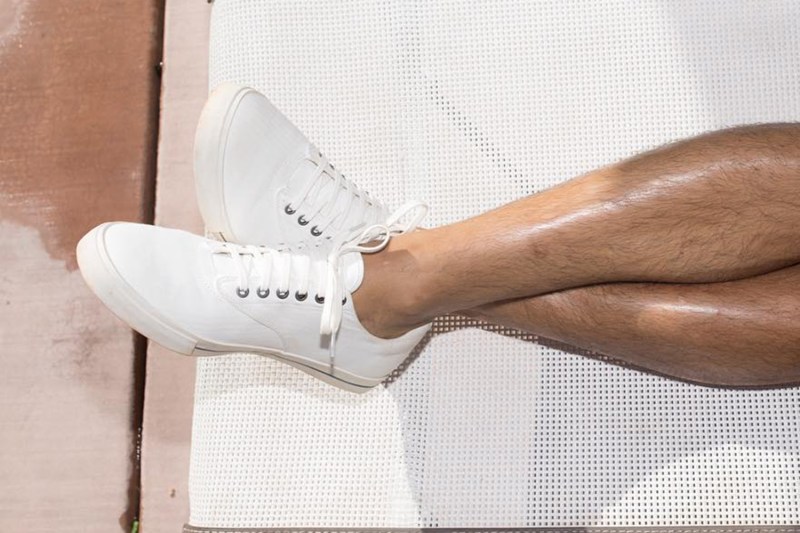 Turn to a tried-and-true original with decades of history to find your new favorite pair of white sneakers. These kicks are sporty but casual and will wear perfectly with chino shorts for your next warm-weather getaway.
Beckett Simonon Reid Sneakers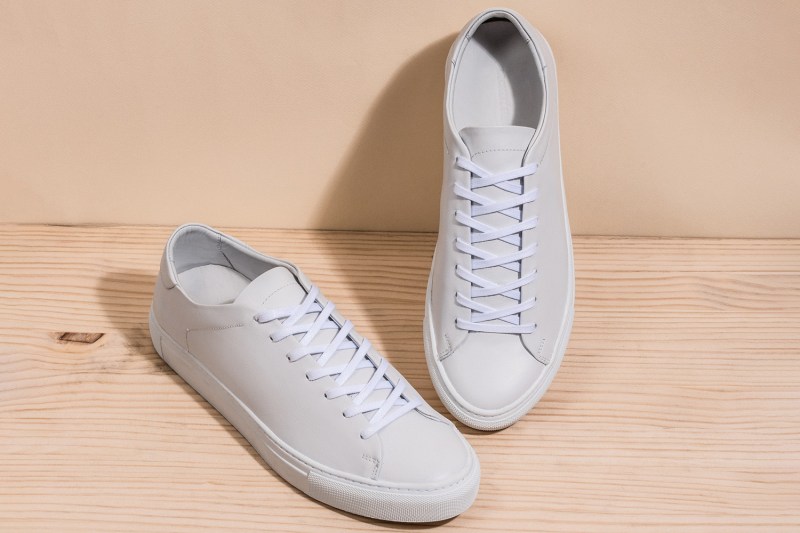 Beckett Simonon uses the same quality and attention to detail here that has made its dress shoes and boots such a hit. These crisp and classic white sneakers work with everything from chinos to jeans.
Common Projects Original Achilles Leather Sneakers
Common Projects arguably set the standard as far as luxurious white sneakers are concerned, and the Achilles silhouette remains iconic among menswear aficionados and newbies to this day. Pair it up with denim selvedge jeans for an easy-to-pull-off, city-smart look.
Obra 240 Canvas Low-Top Sneakers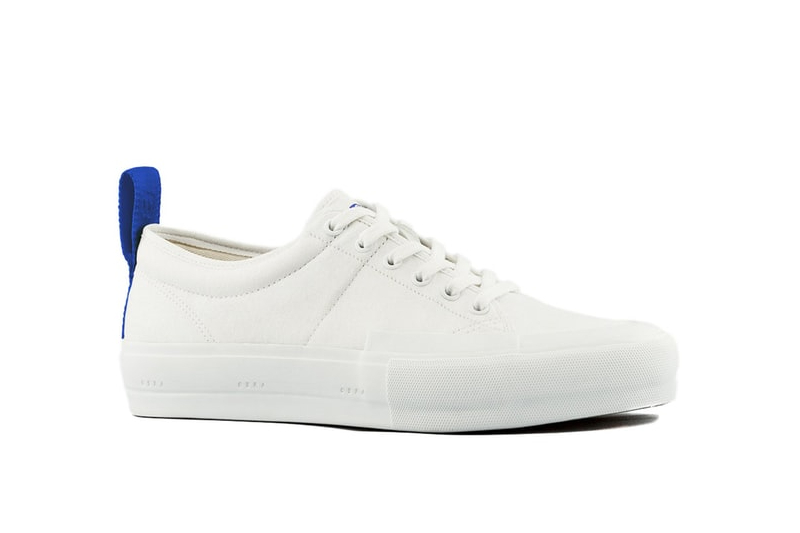 Obra may be a newbie but it has demonstrated its ability to keep up with other high-fashion sneaker brands with its vast offerings of comfy, sustainable kicks. The ethically crafted 240 Canvas Low-Top Sneakers are among our favorites. They boast a tough 240 industrial canvas upper and a breathable vulcanized rubber outsole, not to mention that its supportive food bed offers all-day comfort to wearers.
Adidas Stan Smith Low-Top Sneakers
Named for the tennis legend and packed with classic looks aplenty, these Adidas sneakers are nearly the epitome of casually cool kicks for any day of the week. Though redesigned, Adidas has successfully preserved the Stan Smith's timeless appeal using vegan alternatives such as rubber waste and Primegreen.
Madewell Men's Sidewalk Low-Top Leather Sneakers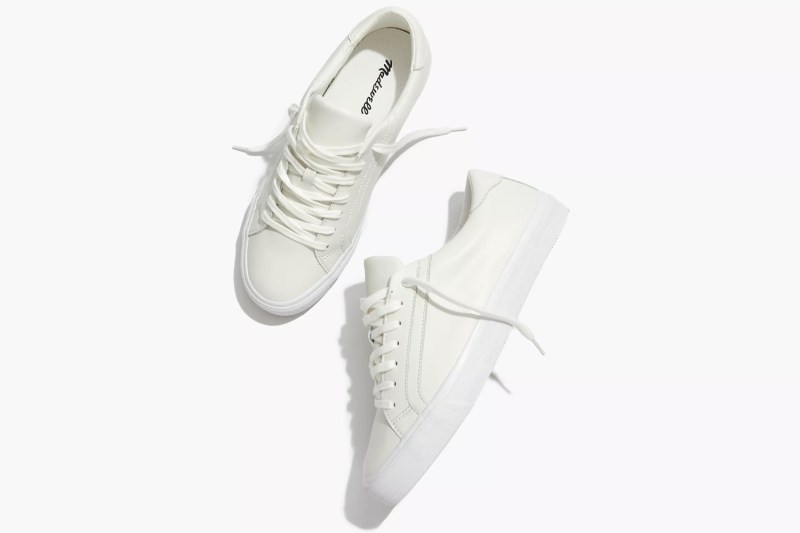 Pair up these clean white leather sneakers with a whole slew of Madewell essentials, from denim to a military shirt jacket, then head to the office or to (safely) grab a to-go beer. You're going to look great no matter where you go.
Nike Air Force 1 '07 Craft Sneakers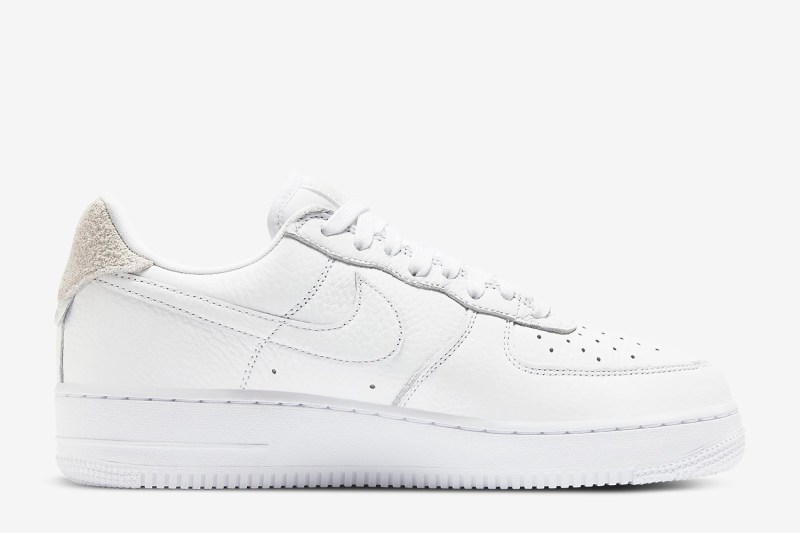 The Nike Air Force 1 '07 Craft Sneakers are the modern (and perhaps luxe) upgrade of the timeless AF-1, now sporting layers of pebbled leather and a velvety interior to provide wearers with unapparelled comfort and a fresh-out-of-the-box feel. Other than for b-ball, we recommend wearing this pair on casual days.
Good Man Brand Legend London Calling Sneakers
Can the right pair of white sneakers be legendary? Definitely. These handmade sneaks feature a grainy leather outer for a sleeker appearance, while the rose gold-tone grommets add a hint of luxury to the pair. Punctuate these clean kicks with the proper complementary pieces so you can be the best version of yourself anytime, anywhere.
Florsheim Crossover Sneakers
Not only are the Crossover sneakers affordable, but they are also made with all-day comfort in mind, thanks to Florsheim's signature SupaCush EVA midsole and Flexsole technology-powered rubber sole. Features aside, the Crossover sneakers are versatile enough to be worn in and out of the office — perfect for men who want to include highly wearable kicks in their arsenal.
Cole Haan GrandPro Leather Lace-Up Sneakers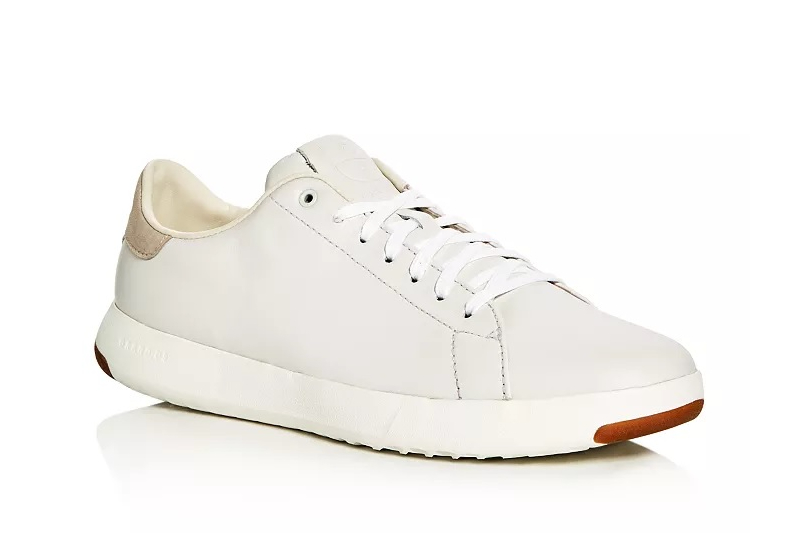 Cole Haan manages to craft a lightweight pair of kicks without sacrificing comfort and flexibility. Featuring a clean tonal stitching and breathable footbed, these lace-up sneakers merge a smooth ride with the kind of tech-forward comfort you expect from the brand.
Paul Smith Lee Low-Top Sneakers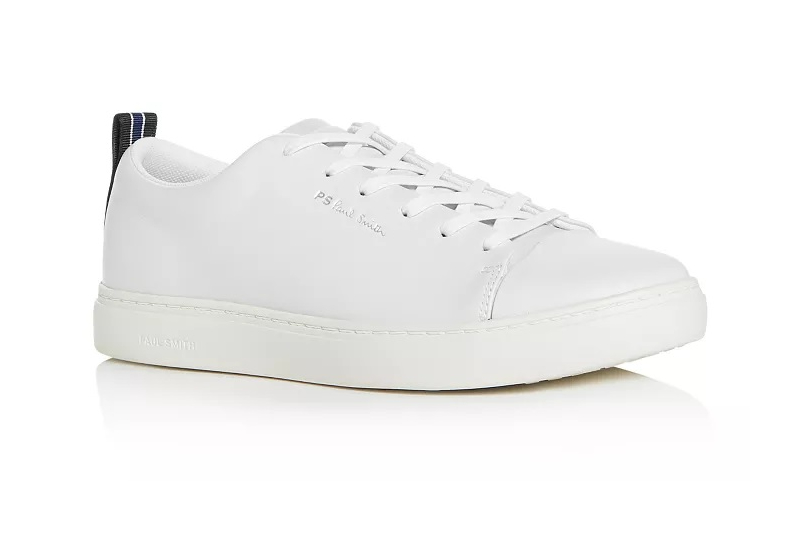 Paul Smith's 100% leather white sneakers sport rubber cup soles and a tonal outsole for optimal durability and comfort. Not only that, but these sneaks are also suitable to wear with everything from olive chinos and a white Oxford shirt to blue denim and a white pocket T-shirt.
Editors' Recommendations