Cons, Converse, Chuck Taylors, All Stars, Chucks — the sneakers that go by many nicknames have been a staple of American footwear since the 1960s. The ubiquitous high-top design for a time was associated with pop-punk and alternative cool before being subsumed into the mass cultural imagination as an empty signifier of individuality. Nowadays, Converse are a bit of a sartorial cliche; they're most commonly seen on groomsmen during "quirky" weddings.
The story of Vans slip-ons, which also gained popularity in surfer and skater subcultures before becoming an inauthentic symbol of rebellion, isn't so dissimilar. While the iconic checkerboard patterns were eye-catching for a time, it's now easy to spot who hopped on the bandwagon only after the shoes got trendy.
Converse and Vans were so beloved because they're both undeniably comfortable and affordable. But these classic sneakers tend to fall apart within months, meaning you're likely to spend more on replacements than you would if you dropped a bit more in the first place.
If you're thinking it's time to retire these stalwart sneakers and find some great alternatives, we've got you covered. Here are some other ideas that are far more stylish and won't run ragged after three wears.
Nike Air Force 1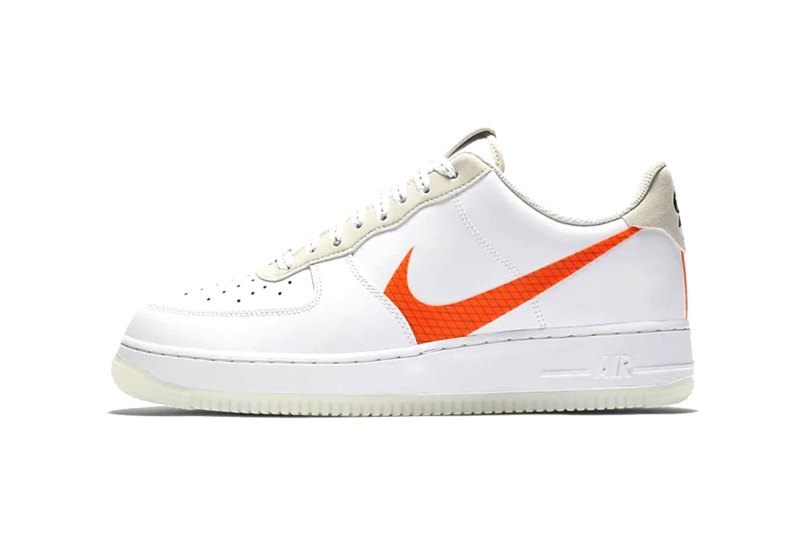 Nike is one of the best workout brands out there because of it's style and durability. Pretty much everything in the Nike Air Force line is impeccably styled, ranging from the more post-modern or deconstructed Rebel and Off-White variants to the more classic and streamlined versions popularized by basketball players in the United States. The camo prints or bold color patterns allow for overt displays of personality, while monochrome colorways show off minimalist sensibilities. And as far as comfort goes? Can't get much better than these — thick padding on the sides and a strong sole guarantee easy wearing for at least a year.
Take a look at some of the best Black Friday sneaker deals going on right now for sales on Nike shoes like this.
Adidas Y3 Yuben Low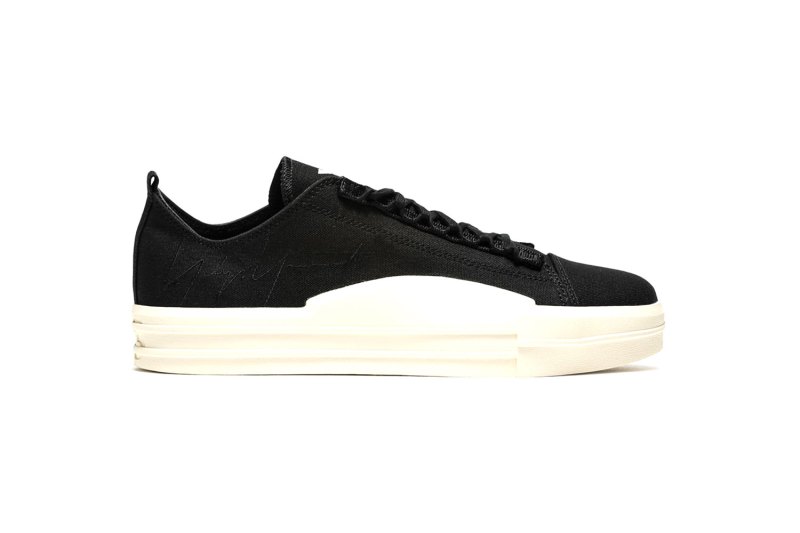 Avant-garde designer Yohji Yamamoto's legendary team-up with Adidas has brought the cool, minimalist aesthetic of his couture to athletic wear. The line became a staple for a certain strain of athleisure enthusiasts with the advent of the so-called "health goth" aesthetic in the mid-2010s. But you don't have to be a gym rat or an adherent of darkness to appreciate the Yuben Low, a smart 2020 update of the classic low-top sneaker. The Japanese influence is apparent in the sleek and unexpected lines and curvatures of this unique shoe. Think of it as a much more sophisticated version of what you've probably already been wearing. Plus they make for great walking shoes.
Onitsuka Tiger Mexico 66
Originally worn in the 1966 Olympics by Mexican athletes (hence the name), these shoes — specifically his custom yellow/black palette — were popularized by actor and legendary martial artist Bruce Lee in his posthumously released film Game Of Death. The style had been discontinued for a while by the time Kill Bill was released in 2003, making Uma Thurman's outfit even more gag-worthy for tried and true sneakerheads. The Bride's footwear was so iconic the pair from the film was featured in an art exhibit on legendary sneakers at the Brooklyn Museum. Onitsuka has since revived and slightly updated the sleekly designed shoes. If the yellow and black is too bold, there are more demure colorways currently available. And don't even fret about comfort or durability: if they're good enough for Bruce and Beatrix, you'll be fine.
Doc Marten Canvas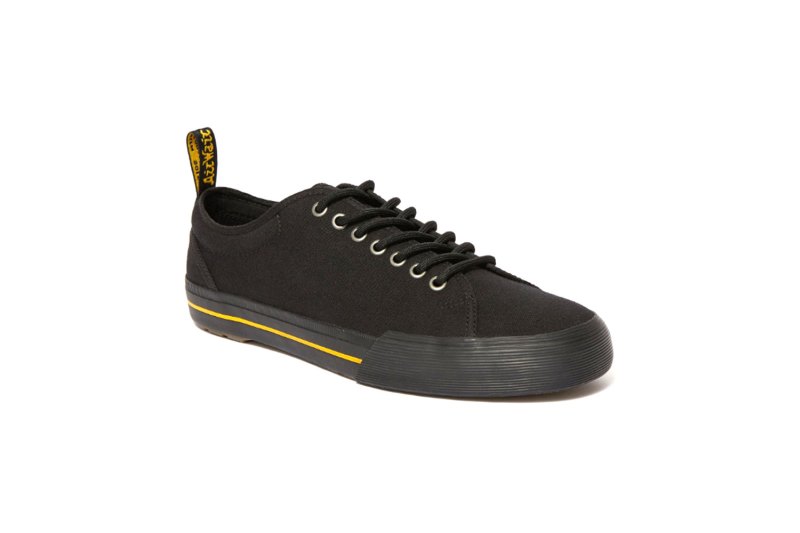 Keeping with the countercultural theme of Vans and Cons, Doc Martens have been a symbol of antiauthoritarianism since they became popular with British punk rockers in the days of the Sex Pistols. They've lost a bit of their subcultural cool since, but they're so well made it's hard to care. Although best known for their leather boots, their newer ventures into sneakers — using vegan-friendly canvas and rubber — live up to the brand's reputation of creating footwear that lasts several eternities, without the trouble of having to break them in.
TUK Creepers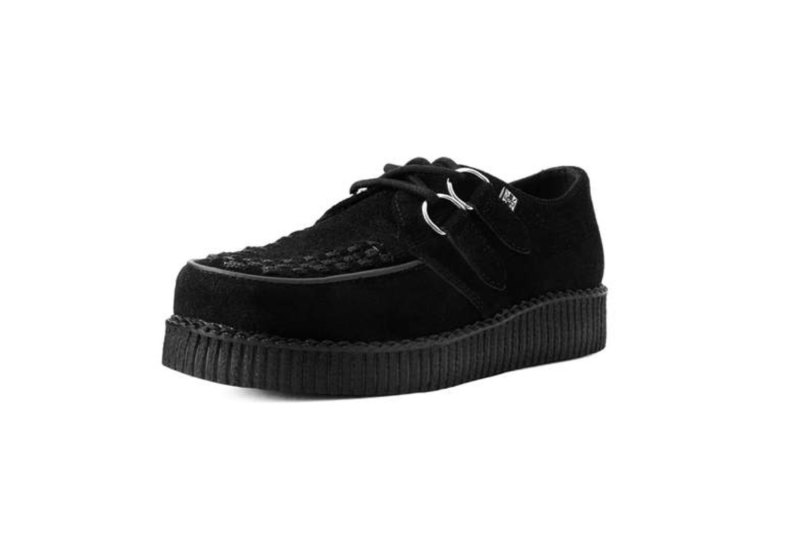 This British alternative brand has a bevy of vegan options for those looking to bring dark glamour into their wardrobe. Creepers had been a staple of gothic style before Rihanna reinvented the design in her buzzed-about and critically acclaimed Fenty Puma collections. But now that those are kaput, TUK's originals (which had inspired the Bad Girl) will have to do. The leopard prints are for more daring sartorialists, and the black (faux) suede or simpler (faux) leathers are for the more demure — but still make quite a statement.
Editors' Recommendations