The kitchen is the heart of your home — it's where meals are prepared and enjoyed, coffee is brewed in the morning, and cocktails are stirred at night. It can also be a nightmare, especially when you need to wash a pile of dishes or prepare your kids' snacks.
Hence, any gift that can make the kitchen a less high-stress area will be much appreciated. And when you score top-quality kitchen essentials that cost less than $25, you'll be pretty pleased yourself. Here's our 2021 roundup of the best kitchen gifts under $25, with our selections promoting more streamlined meal preparations.
Wildone Store Measuring Cup & Spoon Set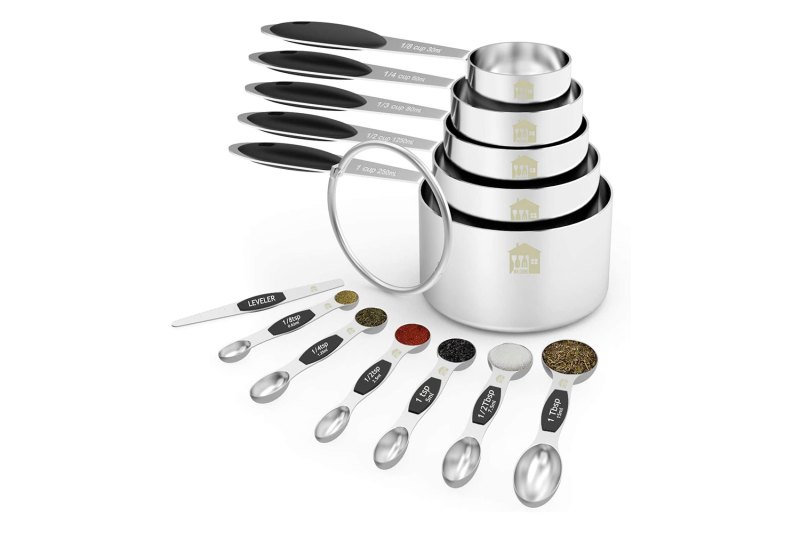 Anything that makes cooking more efficient is a good thing. In this case, it's Wildone's Measuring Cup and Spoon Set. The set includes 16 color-coordinated kitchen essentials for easy identification, so you can measure anything from a quarter-teaspoon to a full cup without checking the "ml" on each tool. Less guesswork, more prep work.
From Crook to Cook by Snoop Dog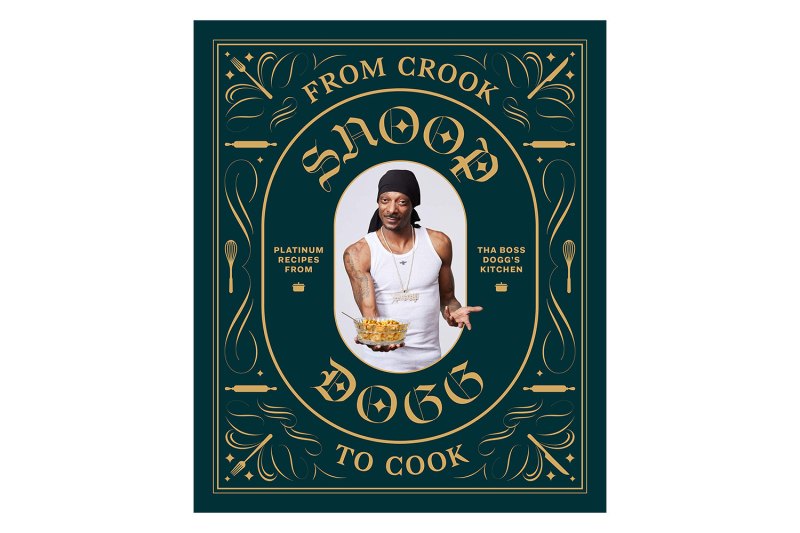 Snoop has been a respected musician for decades and, surprisingly enough, a respected chef for a number of years now as well. And he's quite the colorful cookbook author, too. Exhibit A: This line from Billionaire's Bacon: "This is for when you on some real player sh*t and ain't got time for that regular swine."
Pyrex Meal Box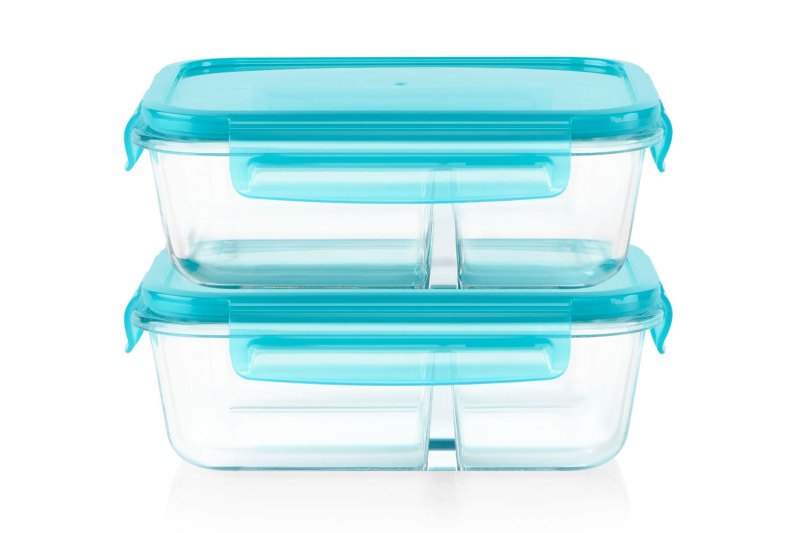 These meal prep containers come in three versatile rectangular sizes, made to store or pack food for busy people. They will not absorb food odors or stains, as the containers are crafted from non-porous, high-quality tempered glass, keeping them in pristine condition for months.
Misto Oil Sprayer
This little oil sprayer will save its owner hundreds of dollars over the span of its lifetime, as there will be no more need for aerosol cooking sprays. It will also mean more eco-friendly and healthy cooking, so that's three feathers in Misto's cap.
Royal Craft Wood Bamboo Cutting Board
These gorgeous and practical bamboo cutting boards are ideal for serving appetizers or sides, perfectly functional for food prep, and look like they cost a lot more than they do, which, let's be honest, is the operative factor here.
ThermoPro Digital Meat Thermometer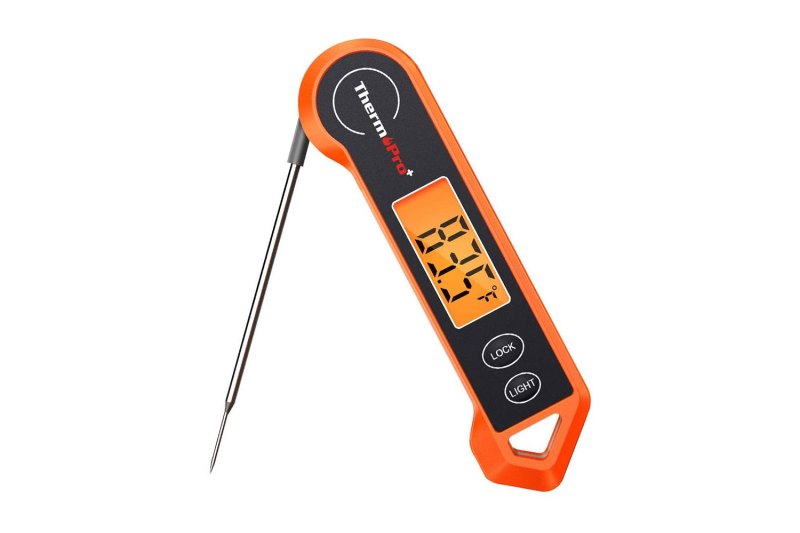 You can pay a hundred dollars or more for a fancy multi-function meat thermometer, or you could pay less than $20 for this wonderfully reliable, easy-to-use, quick-read meat thermometer that can be washed off with soapy water after use. (As in, the whole thing is waterproof. And durable.) Here's a quick guide on how to use a meat thermometer to help you out.
Zulay Kitchen Milk Frother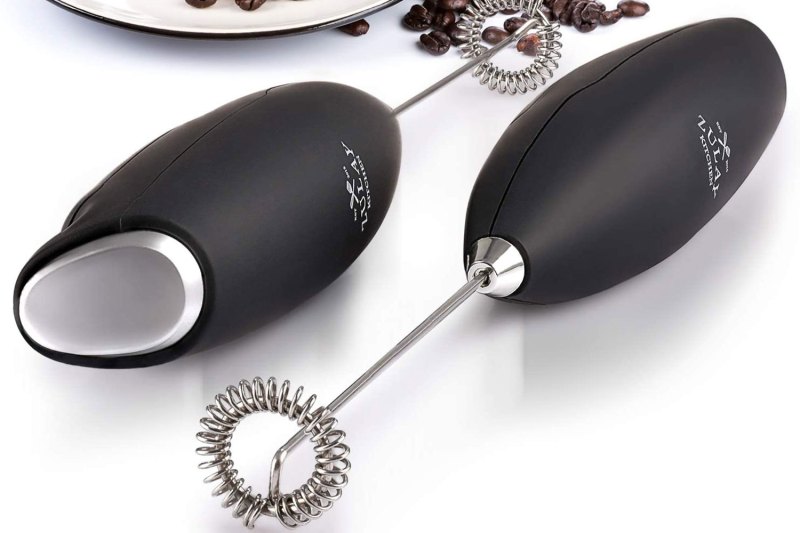 Zulay Kitchen's milk frother is the perfect gift for frugal coffee or hot chocolate lovers. Not only is the frother a cost-effective tool, but it also adds a more sophisticated touch to a cup of joe or latte without driving to Starbucks. If the recipient loves showing off their kitchen for the 'gram, this frother will make a classy addition to their growing collection of coffee essentials.
Utopia Kitchen Steel Countertop Compost Bin
Give the gift of fresh, rich soil and reduced food waste all in an attractive package with this stainless steel countertop compost bin. It's the perfect way to help a friend go green, and they can always use it as an ice bucket or trash can if they decide composting isn't their thing.
Xleader SoundAngel Waterproof Speaker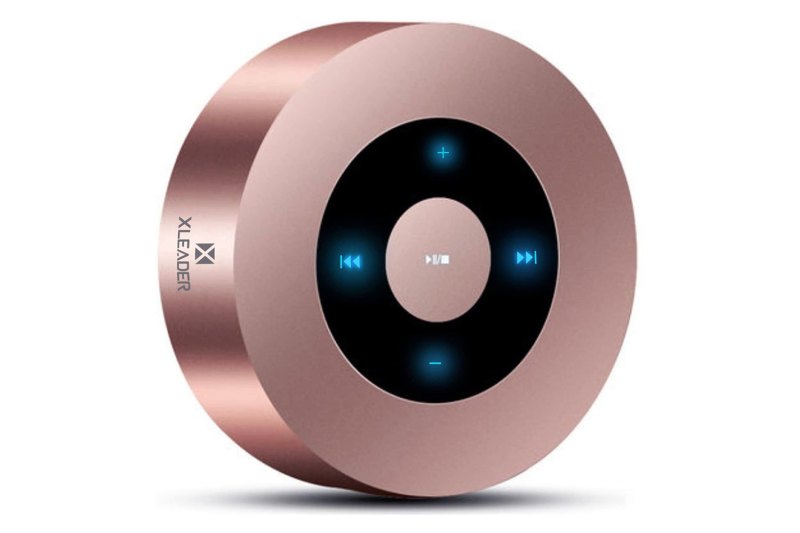 With a compact waterproof speaker, you can keep the tunes (or news or whatnot) cranking in the kitchen without the worry that spilled sauce or splashed wine will ruin the hardware. This top-rated little Bluetooth speaker is so affordable you might want to get one for yourself, too.
Wishacc Bamboo Book or Tablet Stand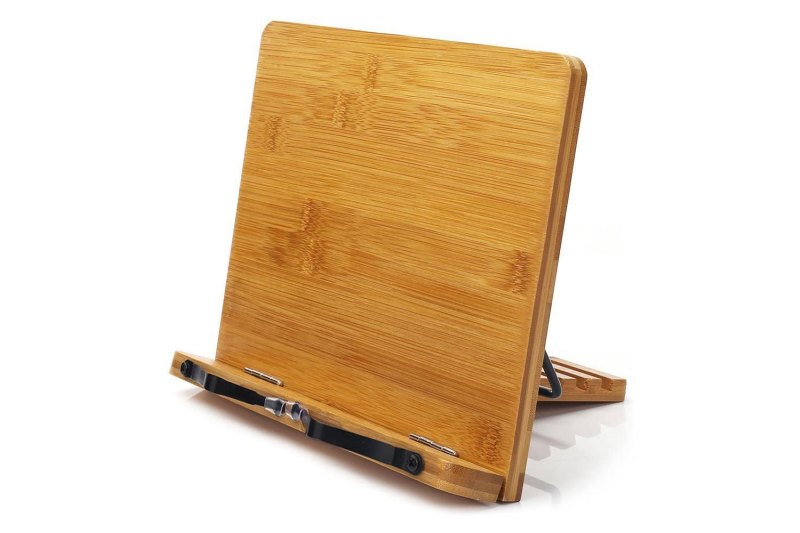 This handsome little stand can be used to keep a cookbook propped up and open or a tablet or phone upright and easy to read so you can check the recipe hands-free, which is good, as hands are often pretty messy in the kitchen.
Perfectly Imperfect Life Cookbook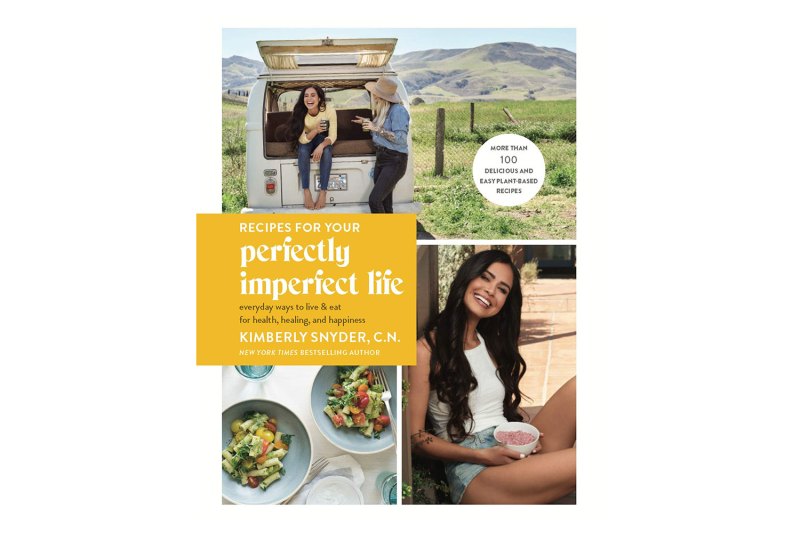 This easy-to-follow cookbook is ideal for people making their first forays into vegan cooking. Many of the meals are plenty hearty on their own, while there are also lots of great sides, soups, and sweet desserts.
Just Solutions Anti-Soggy Cereal Bowl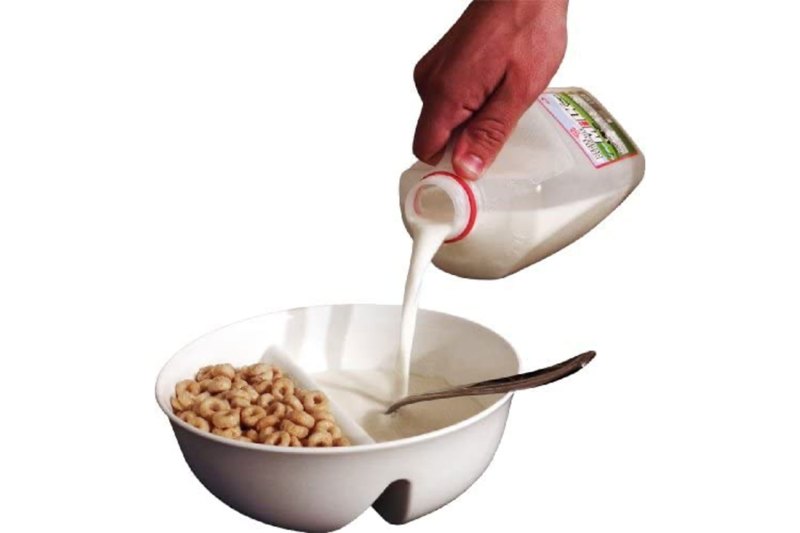 Yes, some people do like it when cereal gets soggy and the milk turns all brown and gross (not to editorialize too much), but most of us prefer our cereal largely intact. This clever split bowl lets you dip your cereal-laden spoon into the milk with every bite, giving you the best of both worlds: Milk and crunch.
Lotus Organic Cotton Produce Bags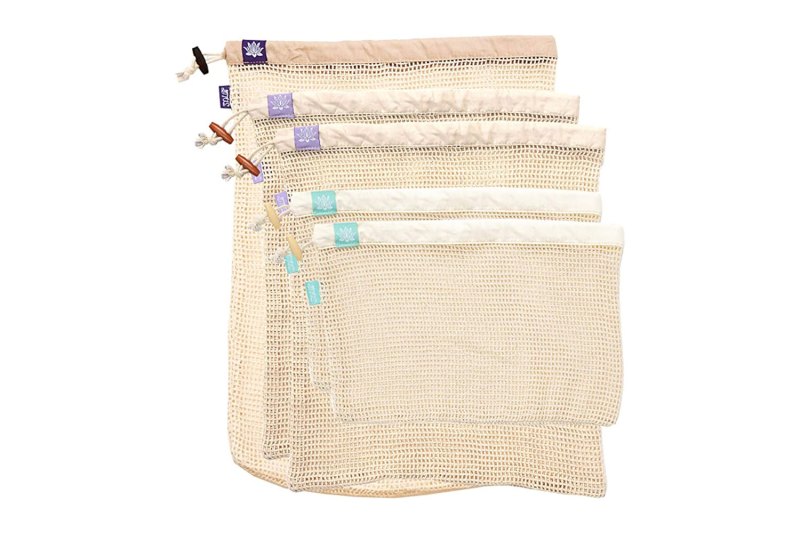 These reusable, machine-washable produce bags are eco-friendly, removing the need for disposable plastic bags. They're made from organic cotton, so they're safe health-wise, and if any produce bag can be called stylish, these are as close to that as you can hope for.
Bodum French Press Coffee and Tea Maker
Once mastered, a French pressmakes some of the best coffee you can enjoy. And as fancy as they might seem, they are also just about the most affordable coffee makers around. But ideally, the recipient won't know that.
Spade to Fork Indoor Herb Garden Kit
Fresh herbs can add zest to any meal, and they can't be much fresher than those grown literally right there in the kitchen. This kit makes it easy for your friend or family member to grow herbs even if they are sans green thumb.
Hydros Water Filtering Carafe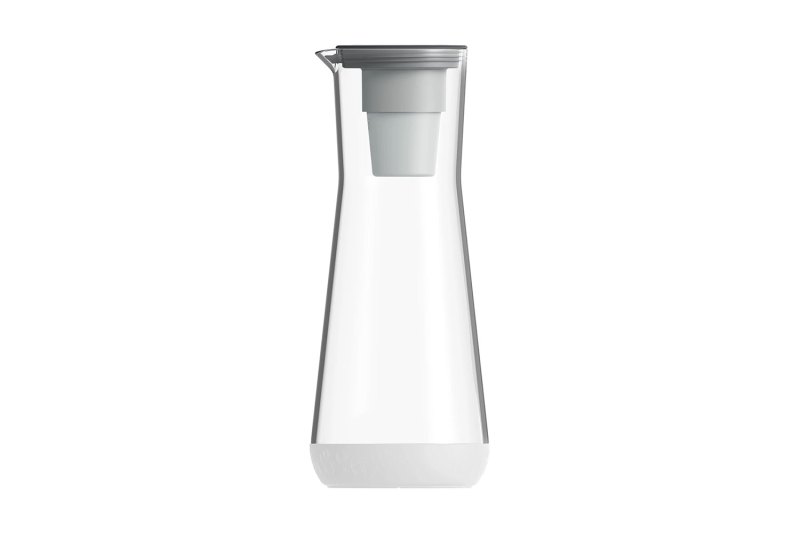 This handsome carafe is a great way to keep water clean, cold, and ready for everyday hydration and also looks great when perched in the middle of a table during a dinner party or cookout. This will also help you save money on bottled water.
Rifle Paper Co. Catchall Tray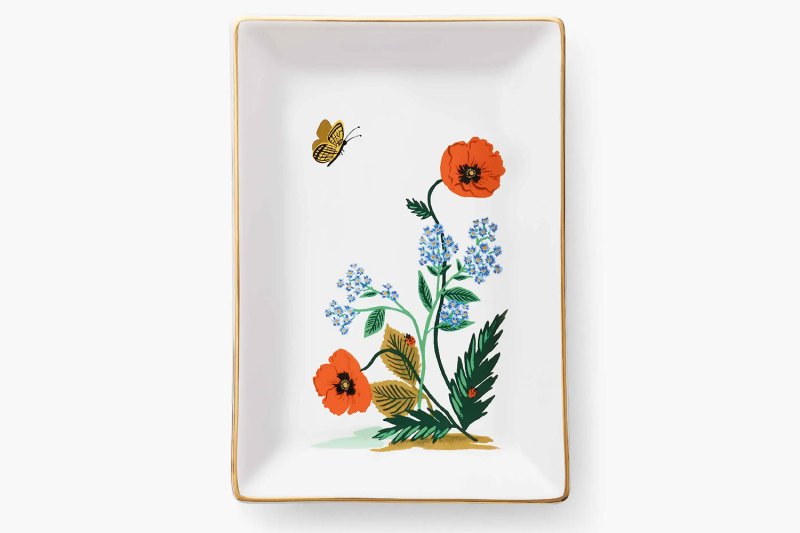 A catchall tray is a great addition to any kitchen. It gives a place for you to drop your watch, ring, or anything else you don't want covered in whatever you're cooking. These lovely trays also add some color even when not in use.
Earth Friendly Fruit & Veggie Wash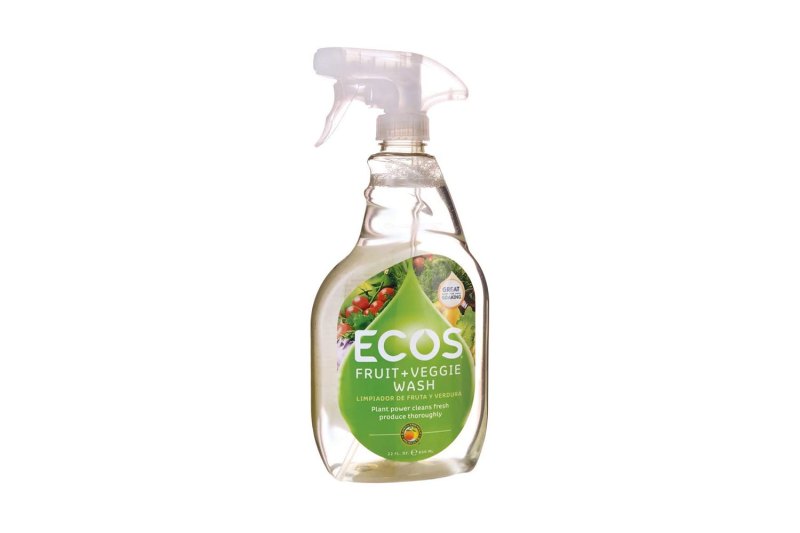 People can never be too safe in the kitchen or elsewhere. Infused with citric acid and caprylyl/myristyl glucoside — a plant-derived surfactant — this spray will easily remove dirt, bugs, and other unpleasantness from your produce without imparting any odor or taste on your foods.
Miracu Funny Kitchen Towels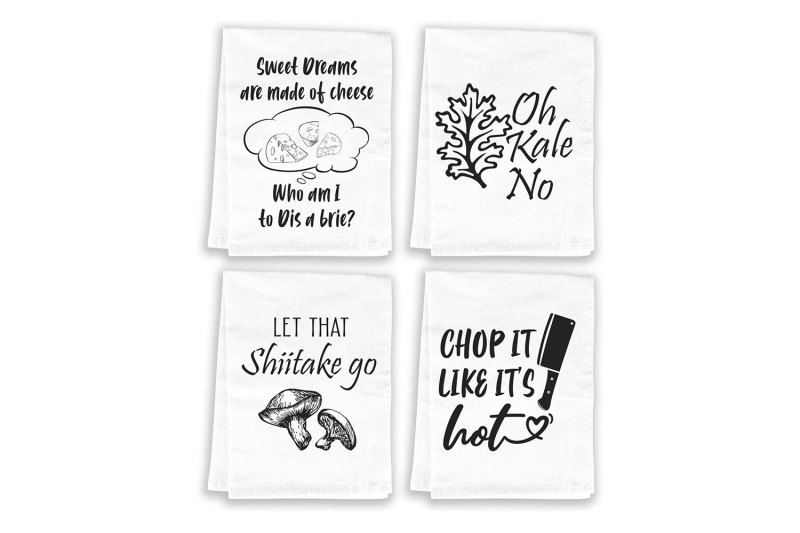 Every kitchen needs towels, so why not have some fun with them? These four lighthearted (more like punny) kitchen towels can brighten up your gift getter's day while keeping their kitchen spick and span. Durable and absorbent, what more can you ask for? It's the full package.
Mixallogy Margarita Cocktail Mixer
If you have tequila, fresh water, and a cocktail glass, you can have a pretty damn good margarita mix in all of 20 seconds when you mix in the powdery contents of these little pods. (They also offer cosmo and lemon sour mixers, by the way.)
Dumpling Cube
Folding and prepping dumplings can be time-intensive. Shave some minutes off your prep time with this dumpling cube, which does exactly what it says. Bonus, it also comes with a pastry trimmer.
Cuisinart Chef's Classic Pizza Pan
This pan is perfect for quickly cooking perfect pizzas. Its aluminum-coated steel radiates heat quickly and evenly, while the holes in the bottom ensure the pizza gets pleasantly crisp and never gets soggy.
Rachael Ray Bakeware Meatloaf/Baking Pan
Even if your giftee never uses this pan to make meatloaf, they'll still love it for baking bread. And when they do use it for meatloaf, they'll be thrilled at the perfect crust it creates and how evenly it cooks thick meatloaf through.
Chef'n Bananza Banana Slicer
Is your friend a dessert connoisseur? We recommend surprising them with a tasteful, innovative kitchen tool like the Chef'n Bananza Banana Slicer. Equipped with dull blades, this handy tool can cut a banana into uniform slices in seconds without wounding your friend's hands and fingers. It's easy to use, too — just squeeze the handle and wait for the banana slices to top your pudding. That, folks, is a fun way to get your dose of potassium.
Legende Bordeaux Rouge 2017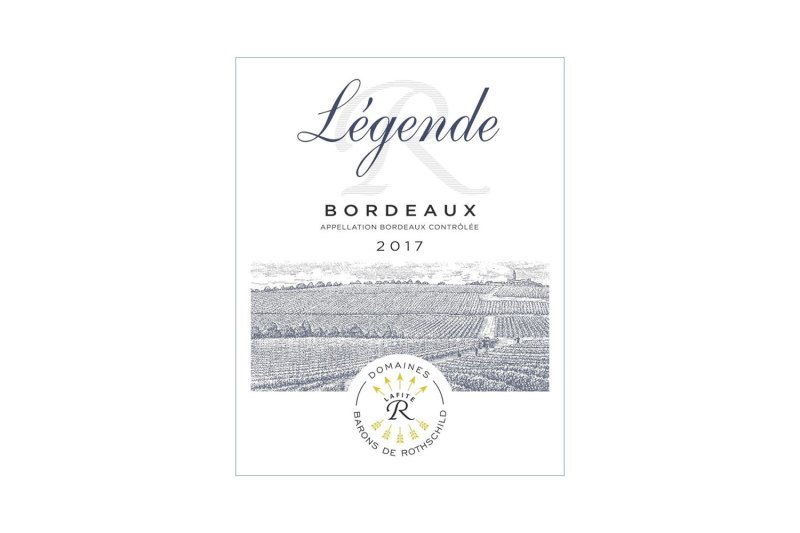 Great wine is to the kitchen like a hand to a glove or foot to a shoe: It just belongs there. But that doesn't mean fine wine has to cost an arm and a leg. This excellent French wine pairs well with meats, cheeses, and conversation.
Editors' Recommendations