Water is something we should not take for granted this summer. As we spend more time outdoors, our bodies lose water faster, which may lead to dehydration if we don't replace those lost fluids. As important as it is to beat the heat, it also pays to know how to hydrate ethically. The best thing you can do from an environmental and socio-political standpoint is to have a water filter and a reusable water bottle, so you can fill it wherever possible. However, there are times when you need a preset container of refreshing water.
It's good to avoid plastic, so look for brands that use paper-based vessels or recycled materials (which can include plastic so look to make sure) for their bottled water. Also, steer clear of companies that are known for draining natural springs and failing to take sustainability into account. If you're on the lookout for earth-friendly brands that take some environmental ownership, read on for our roundup of the best water brands for summer 2022.
Just Water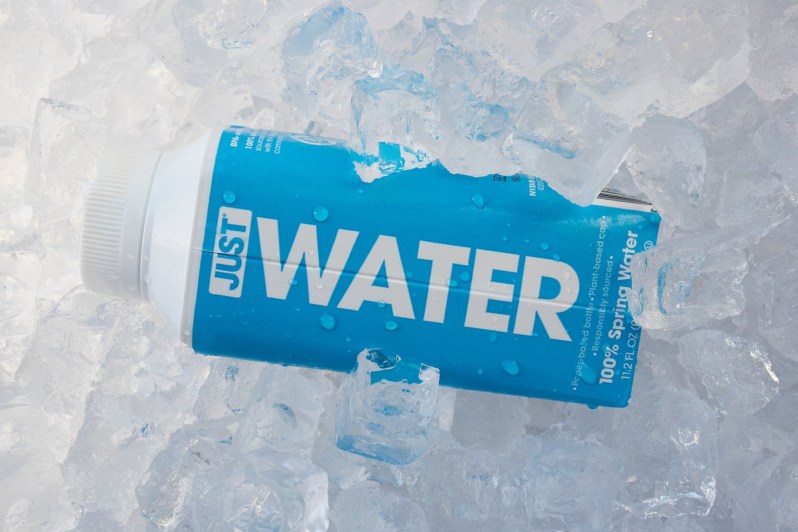 With Will Smith backing the enterprise, Just Water was probably always destined for success. It has become immensely popular, built around a mostly plant-based container. As the website suggests, the company acknowledges that water is in fact scarce and worth protecting. As such, Just Water claims to pay six times the going rate for water, to reinforce its inherent value and set a precedent for other brands. Much of the water comes from springs in Glen Falls, New York.
Boxed Water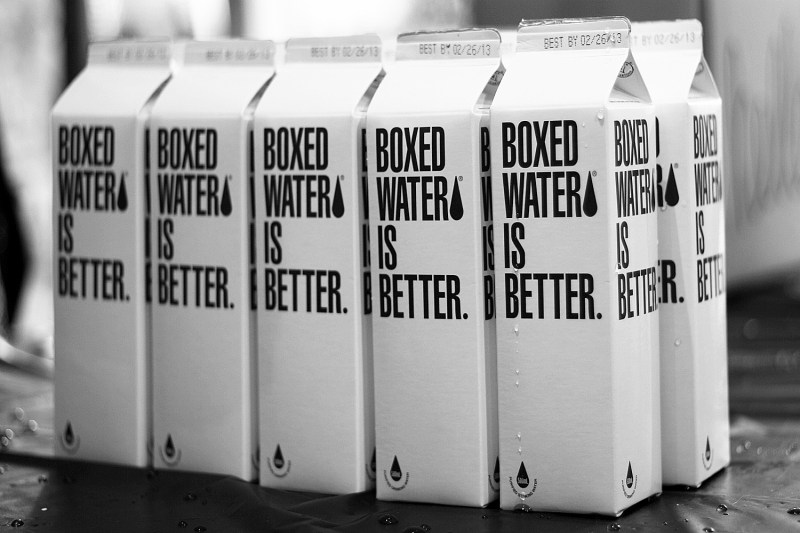 With its milk carton-resembling packaging, Boxed Water has fully embraced the paper route. In addition to boxing its water in mostly recycled containers, the company routinely engages in tree plantings and beach cleanups. The company is raising environmental awareness through campaigns like the no-plastic pledge and engaging in innovative filling programs that position water supplies throughout the country to limit shipping impacts. The company launched more than a decade ago in Michigan and has since found placements all over.
Waiakea
Hawaii's Waiakea is certified carbon-neutral, pulling water mainly from one of the wettest parts of the Big Island. The water goes to plastic but the company does use 100% RPET (recycled polyethylene terephthalate) for all of its bottles. It's also powering a decent part of its operations with renewable energy, including geothermal energy. Presently, a third of its power comes in that way and hopefully, that figure will only increase. As removed and relatively untouched as this part of Hawaii is, it's not entirely surprising that the company claims to express terroir through its bottled water. You'll have to taste for yourself to see.
Icelandic Glacial
Iceland is full of teeming springs and, as a country, is powered primarily by geothermal energy. That makes it a pretty solid candidate for a water brand. Icelandic Glacial launched about 15 years ago and has since received high environmental marks, even after ABV-InBev purchased a significant stake in the company in 2007. The containers and labels are made of recycled materials and the company was the first of its kind (and scale) to be named carbon-neutral. More alternative and environmentally friendly formats are released in 2021 and the company is quite transparent in displaying its various certificates and third-party accreditations on its website.
Other Brands We Love
Voss
Founded more than two decades ago in Norway, Voss quickly became a well-established brand thanks to its iconic BPA-free plastic bottles. The brand then debuted its sparkling flavored water in eye-catching recyclable aluminum cans in 2019. The following year, Voss launched Voss+— a premium line of enhanced water that elevates consumers' hydration experiences while helping them meet their daily nutrient requirements on the go. The Voss+ series come in 100% recycled PET bottles, making it the most sustainable product line.
Today, Voss continues to uphold its commitment to water stewardship, package optimization, and carbon footprint reduction. Maybe we'll get to see more of its environmental endeavors in the future. But for now, let's appreciate the clean, refreshing taste of the brand's water products— which are sourced from the unspoiled wilderness of Southern Norway.
Smartwater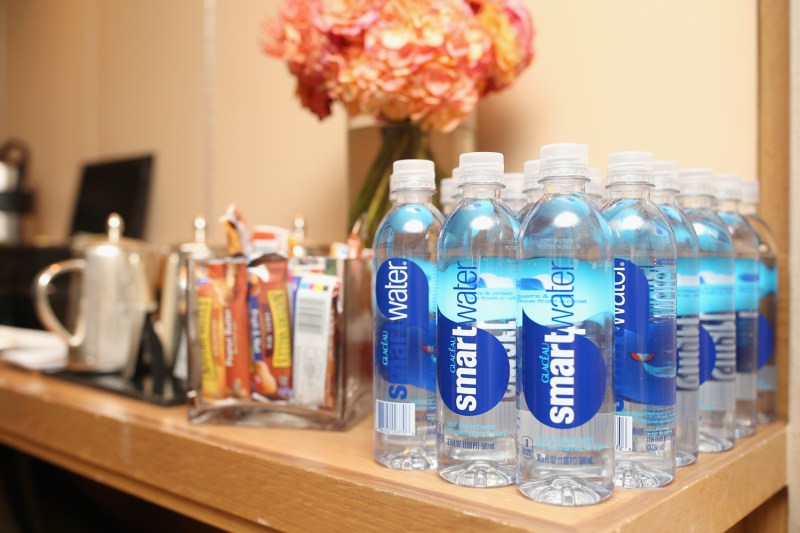 What does it mean to drink "smarter water?" For Smartwater, it means water that hydrates and tastes good with the help of electrolytes, which give fluids that crisp, pure taste. The company sources its water throughout the United States, and it keeps track of the water's pH levels to provide consumers a well-balanced product. Smartwater's offerings include the OG Smartwater, Smartwater Alkaline, Smartwater Antioxidant (Selenium-infused), and Smartwater Flavors. We love the company's Antioxidant option as it comes in a variety of fruity flavors such as pineapple kiwi, cucumber lime, and more.
Fiji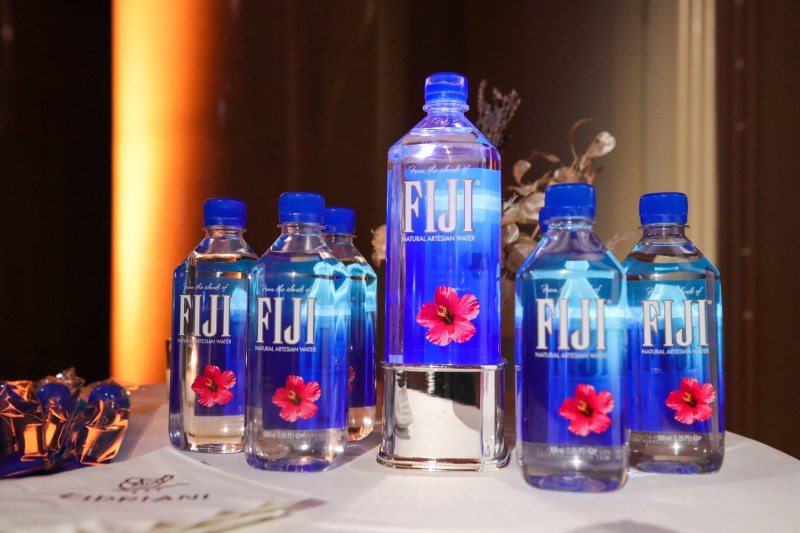 The "Earth's finest water" is sourced from none other than the tropical Fiji Islands. Fiji Water stands out from other bottled water brands since the water is collected from a protected artesian aquifer, resulting in pure, smooth-tasting water. The water comes bottled in PET bottles since it helps maintain product safety high water quality without increasing Fiji Water's carbon footprint.
Since 1996, Fiji Water has never lost sight of its responsibility to make a difference to the local communities and the environment. This includes shifting to rPET bottles by 2025, minimizing single-use plastics, and improving the quality of life of Fijian communities. Presently, the company is collaborating with the Fijian government to establish recycling programs all over Fiji.
Editors' Recommendations