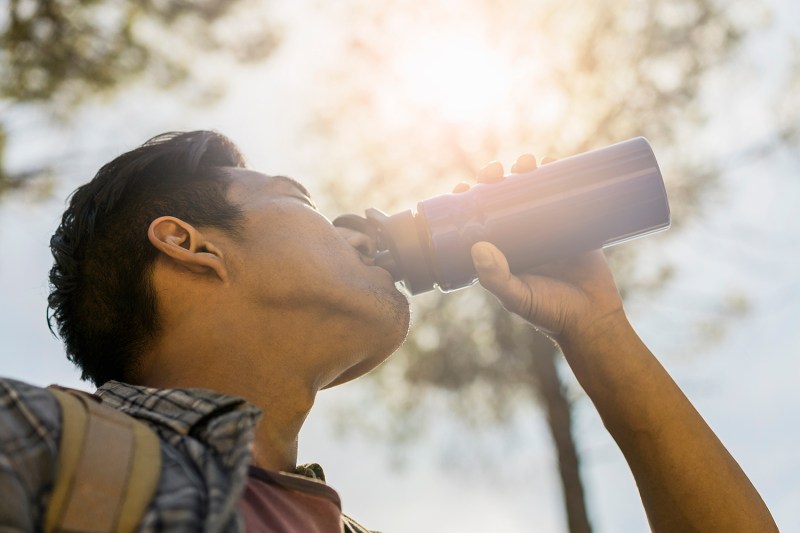 Most of us know that swapping soda, fruit juice, and sugary drinks for old-fashioned H20 is better for our physical and mental health. Why not take care of the planet's health in the process by ditching traditional plastic bottles with a reusable water bottle of your own? These are the best water bottles to keep you properly hydrated in 2022.
Takeya Actives Insulated Water Bottle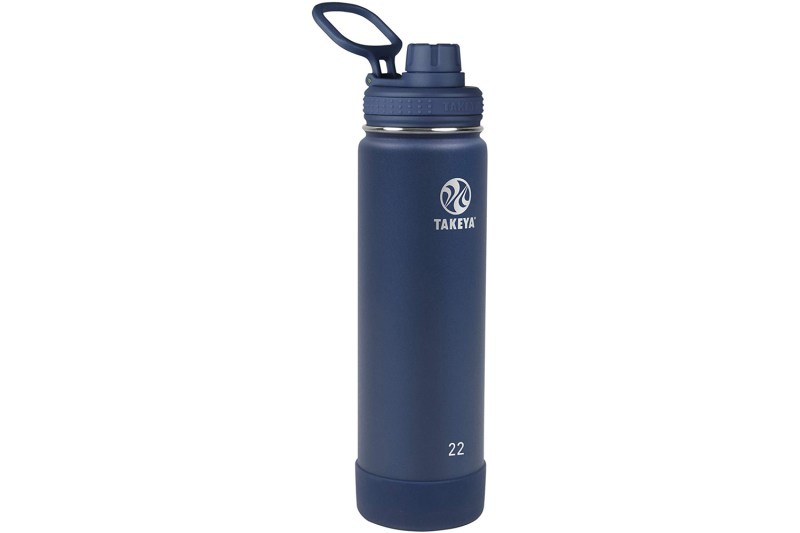 Takeya Actives' Insulated Water Bottle is deceptively simple, but it includes every feature we like in a reusable water bottle. The stainless steel, food-grade construction, insulated lid, and silicone o-ring mean that it's durable, antimicrobial, and leakproof. The compact size of the 22-ounce version also ensures that it's cupholder-friendly for daily commutes, road trips, or air travel. We also love that it's available in more than a dozen sizes and a wide range of colors too.
Hydro Flask Standard Mouth Water Bottle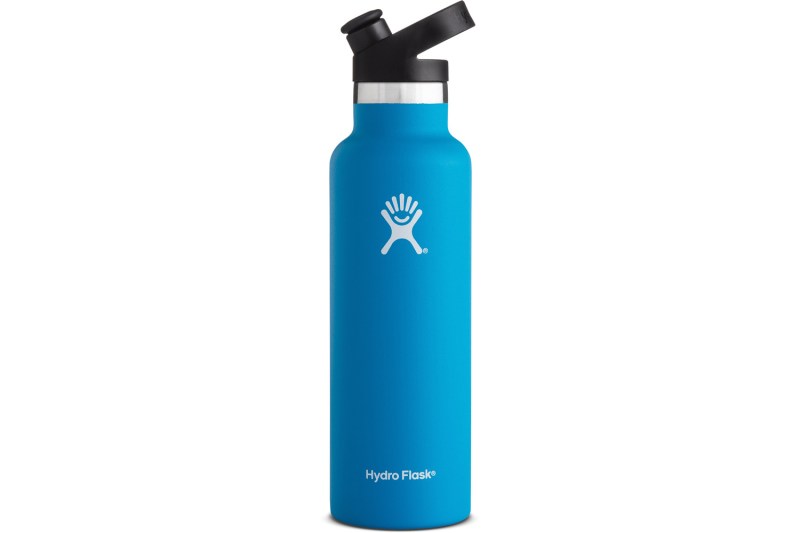 Hydro Flask's Standard-Mouth Vacuum Water Bottle has long been a favorite of ours here at The Manual. The simple, reliable design features vacuum-sealed insulation to keep cold drinks chilled for up to 24 hours or hot drinks piping for up to six hours. The powder-coated exterior is easy to hold and looks sharp, while the insulated sport cap provides for one-handed operation and superior water flow.
Nalgene Tritan Wide Mouth Water Bottle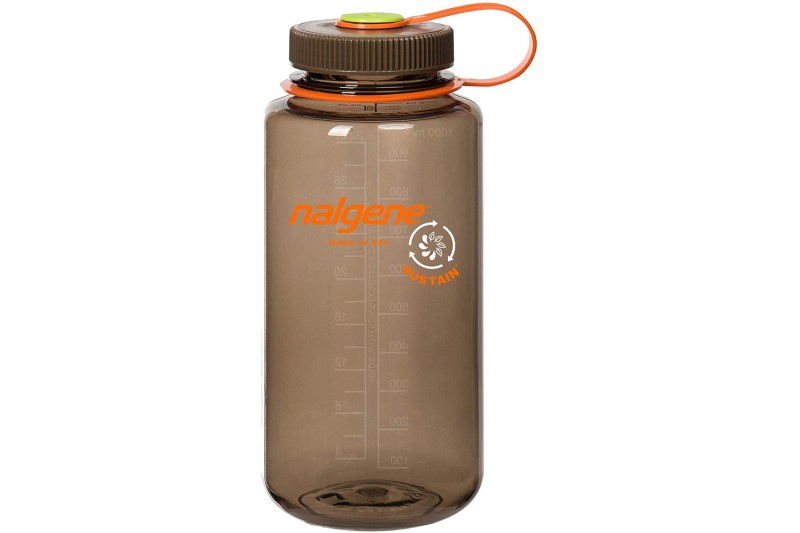 Every camper worth his salt owns at least three Nalgene bottles. They've been a mainstay of most adventure-seekers' gear closets for decades. The Tritan Wide Mouth Water Bottle is still among the best water bottles for avid outdoorsmen — anyone who loves camping, biking, hiking, and exploring. The BPA-free design cleans easily and is nearly indestructible. Plus, the wide-mouth design makes filling and emptying a breeze.
CamelBak Eddy+ Water Bottle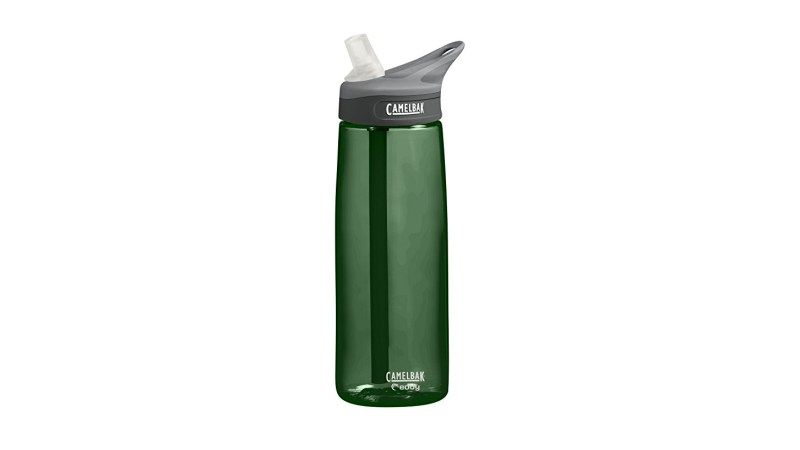 No one has given Nalgene a run for its money like CamelBak. The brand's Eddy+ is an excellent water bottle option for those who like to sip rather than slam their H20. The BPA-free plastic construction is leakproof, spill-proof, and dishwasher safe. But, what sets it apart is the redesigned bite valve that delivers 25% more water per sip so you can stay even more hydrated throughout the day.
S'well Insulated Water Bottle
Design-savvy hydration lovers will appreciate the curvy, retro-modern design of S'well's entire line-up of water bottles. For that reason alone, the brand is often lauded as the maker of some of the best insulated water bottles. The collection is available in a wide variety of sizes and colors, all featuring a durable stainless steel construction that cleans easily and lasts forever. We especially like the 17-ounce version, which looks handsome and timeless in Ocean Blue.
Grayl Geopress Water Purifier Bottle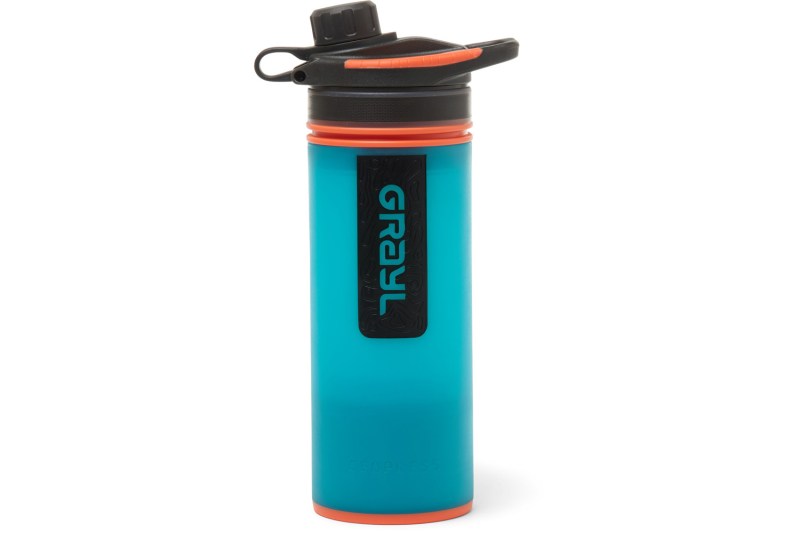 Tap water can be a little suspect, especially for travelers. But the average person isn't likely to carry a portable water purification solution around (even the best water filters can be cumbersome for daily use). Grayl solves that problem with the Geopress — a water bottle with a built-in purifier. Simply fill the bottle with water from any source, then push the purifier basket down into the bottle to manually force-purify it. It protects from virii, bacteria, protozoa, and even chemicals and heavy metals.
Matador Packable Water Bottle
The best-designed products know how to stay out of their own way. If you're looking for a backup water bottle (for, say, hiking, travel, or emergencies), Matador's Packable Water Bottle is just the trick. It collapses down completely flat, so it takes up near-zero space in your backpack or bug-out bag. Just fill it with a full liter of water when you need it. The durable design and extra-strong zipper can withstand up to 100 pounds of pressure.
Why Choose a Reusable Water Bottle?
Not only is the single-use bottled water you're drinking just purified municipal and river water, but the disposable bottles can also take up to 1,000 years to biodegrade. If burned, as most are at the end of their life cycle, can produce toxic fumes that contaminate the air we breathe and the water we drink. This means that a majority of these temporary products are cast away as litter and can "end up in a landfill, our city streams, and eventually the ocean — polluting and distancing our relationship with accessible drinking water."
While recycling is an option when it comes to this plastic nuisance, it's not exactly the most environmentally friendly solution. There are only certain types of plastic bottles that can be recycled and it's usually a high-energy intensive process to recycle them properly. For a water bottle to not only be good, but be the best, there are a few things it needs to do, but ultimately, it comes down to how you're going to use it.
How to Choose the Right Water Bottle for You
All water bottles have some kind of function that makes them stand out from the pack. When choosing between the best water bottles, we usually are talking about cold- and heat- retention, portability, and overall durability.
Functionality: Whether your reusable water bottle keeps cold drinks cold, warm drinks warm, or both, you're going to want an option that fits your lifestyle. If you simply just need something to remind you to drink water throughout the day, you might not need to splurge on a bottle that will also keep coffee hot for you in the mornings.
Durability: If you're going to buy a water bottle in order to deviate from the single-use plastic life, go with something that will last a few years – at least. Stainless steel is one of the more durable constructions you can opt for, but other metals, glass, and tough BPA-free plastics can last just as long if you take care of them correctly. You might also want to consider an option that is dishwasher safe, so you don't end up ruining your bottle after a few uses.
Size: As you may have guessed, water bottles come in all shapes and sizes. It's up to you to decide what you'll need on a day-to-day basis, and what is easy to carry when traveling or adventuring outdoors. Big water bottles hold more drinkable water, but they won't be as portable and convenient as a collapsible water bladder.
Drinkability: Drinkability is one of the most important aspects when you're looking for a bottle that is going to make you stay hydrated. Some people like to drink with a straw, some like a squeeze bottle for a quick hydrating sesh, and some like to unscrew a lid and let the fluids flow freely. You'll want to consider your daily usage when picking between the best water bottles.
Let's all do our part to help ourselves and the environment simultaneously by opting for an eco-friendly, reusable water bottle, rather than your standard 24-pack of Safeway Select.