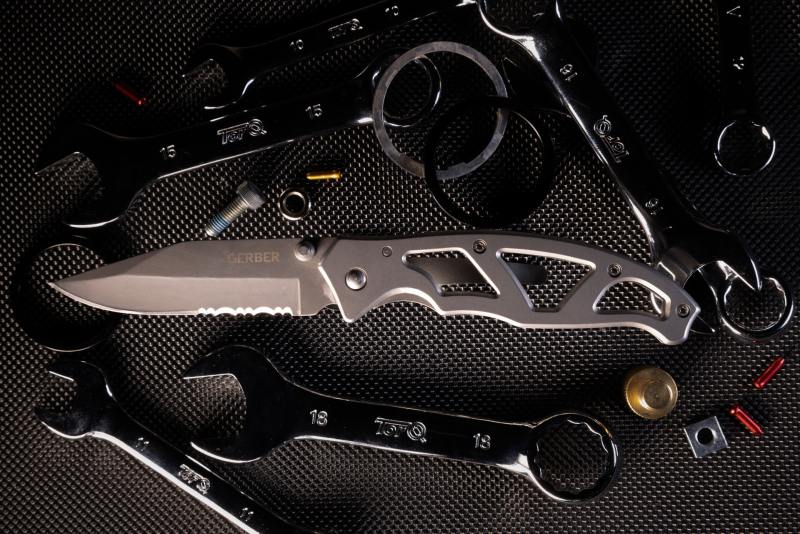 No EDC (everyday carry) kit is complete without a reliable pocket knife. The best EDC knives are one of those utility tools that you don't realize how much you needed it until you started carrying one yourself. Whether it's an overzealously taped delivery, an itchy tag on a new sweater, or a loose thread on that slick needlepoint you just finished for your sweet ol' granny, your trusty pocket knife is ready and waiting to be of service.
Spyderco Para 3
Spyderco's Paramilitary series of folding pocket knives are widely considered the quintessential EDC blade by hundreds of knife enthusiasts. The Para 3 builds on the popularity of the original Spyderco Paramilitary, but packs all its best features into a compact package that's under 3-inches folded weighs just 3.4 ounces. You still get the same premium CPM s30V steel blade, grippy G10 handle, and the trademark Spyderco "round hole" thumb deployment that makes for easy one-hand use, but thanks to its open-back design and internal steel liners, the Para 3 is the most pocket-friendly version yet.
Benchmade Bugout 535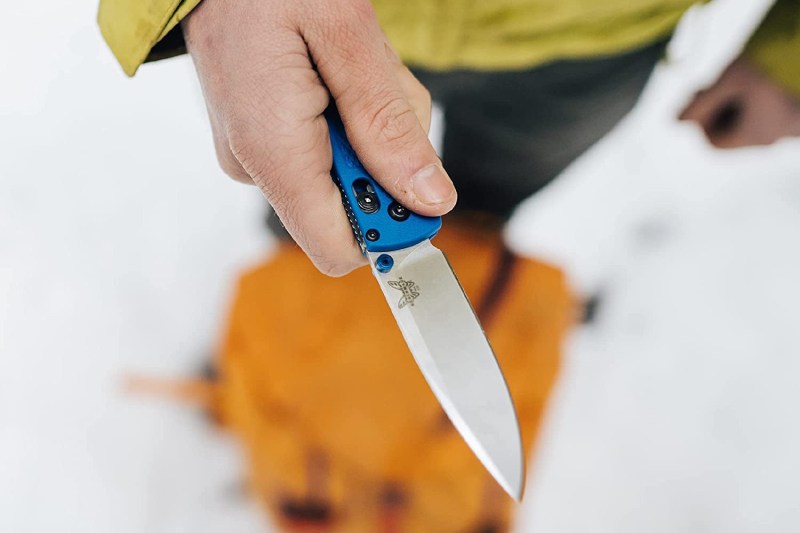 Benchmade is another one of those brands that get lots of love from the EDC enthusiast crowd. They've got a reputation for outstanding quality, durability, and attention to detail that's won them a place in thousands of pockets, toolboxes, and backpacks around the world. The Bugout 535 is arguably their most popular model, and sports a premium CPM-S30V steel blade, featherlight G10 handle, and Benchmade's trademark axis locking mechanism for smooth opening and safe operation. Every Bugout is backed by Benchmade's "Lifesharp" guarantee, which means anytime your knife needs to be repaired, cleaned, or re-sharpened, the folks at Benchmade will handle it for you free of charge.
Cold Steel Recon 1 Spear Point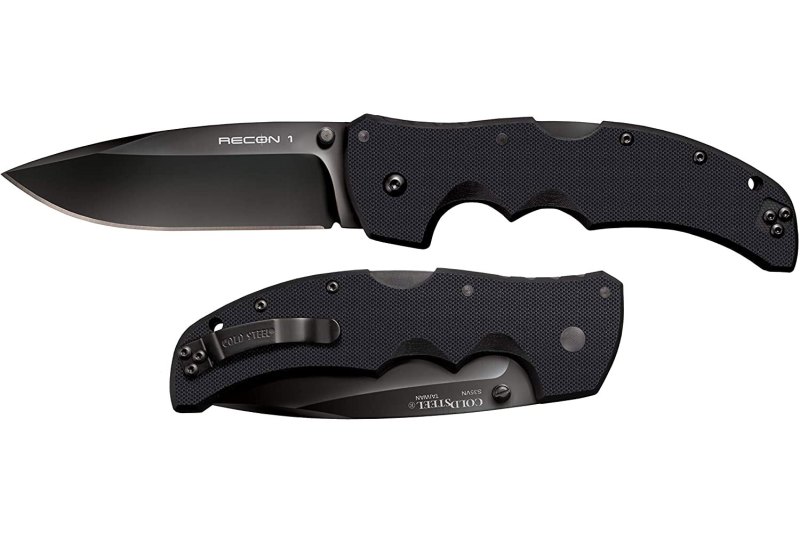 If you're ready to step up to high-grade steel but aren't looking to go over the $100 mark, the Cold Steel Recon 1 is one of the best EDC knives at this price point. For your money, you get four inches of DLC-coated S35VN steel, which holds an edge with the best of them while also being highly tough and corrosion-resistant. S35VN is also easier to sharpen than many premium types of steel, which makes it an ideal entry-level EDC for enthusiasts and beginners alike. Safety comes courtesy of an ultra-reliable TriAd locking system, which is an important detail for anyone who enjoys using their fingers to count to ten.
Camping/dp/B07CKV4BRD" data-title="" data-cta="$90 at Amazon" data-pid="" >
QSP Penguin Pocket Knife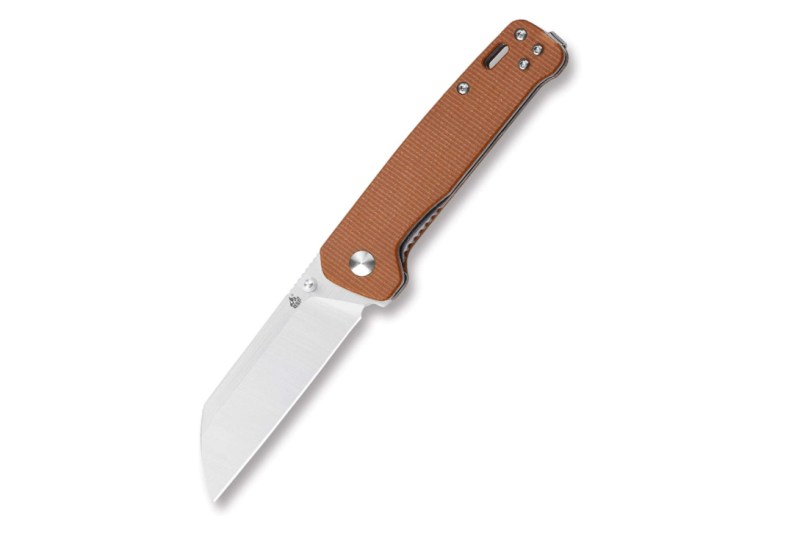 When it comes to knife steels, generally speaking, you get what you pay for. If you opt for the QSP Penguin, however, you can absolutely have your cake and eat it too. That's because although the Penguin costs roughly what you'd pay for typical utility steel, it sports an upgrade D2 blade, which is known for outstanding edge retention and added toughness. Combine that with a grippy (and good looking!) micarta handle, a reversible pocket clip that works for both left and right-handed users, and a sheepsfoot-style blade that's particularly easy to sharpen, and you might just have the best EDC knife deal currently on the market.
Kershaw Shuffle DIY
We can't talk about pocket knives without mentioning at least one Kershaw, and the compact Kershaw Shuffle DIY folder is one of the best EDC knives on a budget that money can buy. The blade itself is made from reliable 8CR13MOV steel, which locks into place using Kershaw's sturdy "liner lock" internal plate system. The handle is made from glass-reinforced nylon, which gives excellent grip when wet or dry without feeling overly abrasive in the hand. We particularly love that the DIY version of Kershaw's classic Shuffle includes both a bottle opener and two screwdrivers in the handle as well, which makes it an incredibly useful tool for all sorts of everyday tasks.
Leatherman Skeletool KB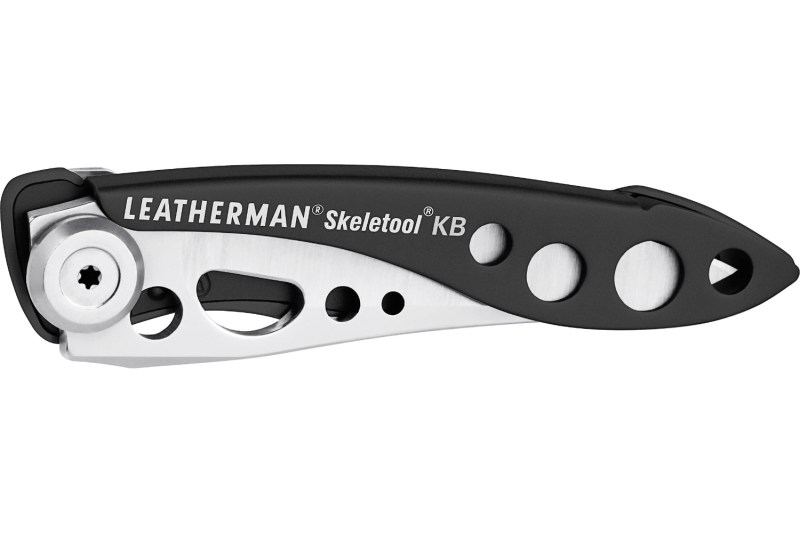 If you're interested in a super light and super compact EDC knife, legendary multitool craftsmen Leatherman have you covered. The Skeletool KB is their take on the essential minimalist folding knife, which makes it a favorite of hikers, backpackers, and anyone else who wants to keep their daily carry as light as possible. Weighing in at just 1.3 ounces, the Leatherman Skeletool KB is barely noticeable and all-day comfort in your pocket, and fits into even the most "fitted" pants out there thanks to its 3.45-inch length and .8-inch thickness. The blade itself is made from 420HC, great all-around workhorse steel that's tough, easy to sharpen, and imminently affordable. Did we mention it has a bottle opener?
Opinel No 8 Carbon Steel Folding Knife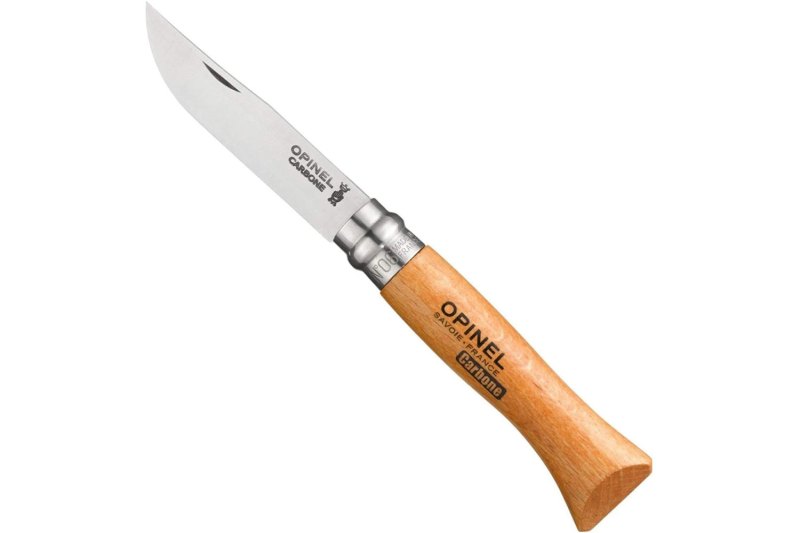 Few EDCs are as classic and widely revered as the Opinel folder. Where most EDC knives sport a style that screams "TACTICAL AF," the Opinel No. 8 holds its tongue with a warm beechwood handle and polished steel blade. The folks at Opinel have been making these knives for well over 100 years, and many a No. 8 has been passed down for a generation or two. Don't be put off by budget pricetag: This simple carbon steel blade will last decades with proper sharpening and picks up a handsome patina after a few years of ownership.
Need an EDC but prefer a fixed blade? Be sure to check out our run-down on the best fixed-blade knives. If you've got any travel plans in the near future, you may also want to consider checking out a multi-tool that's TSA-friendly to avoid any extended pat-downs before your next flight.
Editors' Recommendations