Everyday carry, or EDC, is a concept that is intended to keep you prepared for any eventuality. As far as tools that you need in your everyday carry kit, nothing is more important than getting the best EDC knife you can find. Of course, there are hundreds of options, some better than others. Like we always do, we have compiled a list to narrow down your options so you can pick up the best knife you can to keep you safe and prepared no matter where life takes you.
What makes a good EDC knife?
You aren't a ninja, so you don't need a sword. What you are looking for is something that finds the balance between a tool and a weapon. You will likely not need a weapon in your life, but if you are one of the unfortunate few who do, you'll be happy you grabbed the right one.
A good EDC knife has three different aspects that you should be looking for. The first is that it isn't a fixed blade. While most of them are folding knives, some EDC knives have a retractable blade. The second is a locking mechanism that keeps the blade secure when open. And the third aspect is that the handle is small enough to carry in your pocket. You aren't Batman; therefore, you don't have a utility belt. So you want something that fits in your jeans or chinos.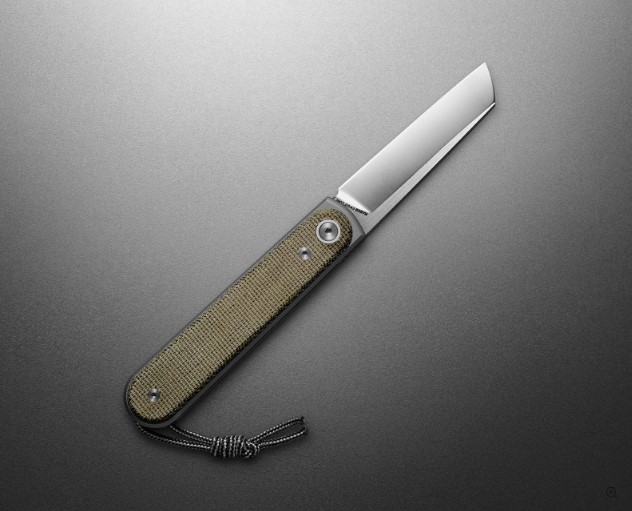 The James Brand The Duval
The James Brand makes some of the swankiest EDC blades, which is why we love everything in its catalog. Touted as its "most advanced everyday-carry knife," The Duval is one of the best choices if you are having a hard time choosing between styles.
If you want a pocket knife, this option is small and sleek, opens at the front, and is easy to handle. If you want a tactical knife, the Duval locks in place and has a tanto blade. The best of both worlds.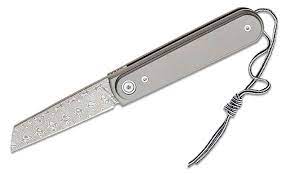 The James Brand The Duval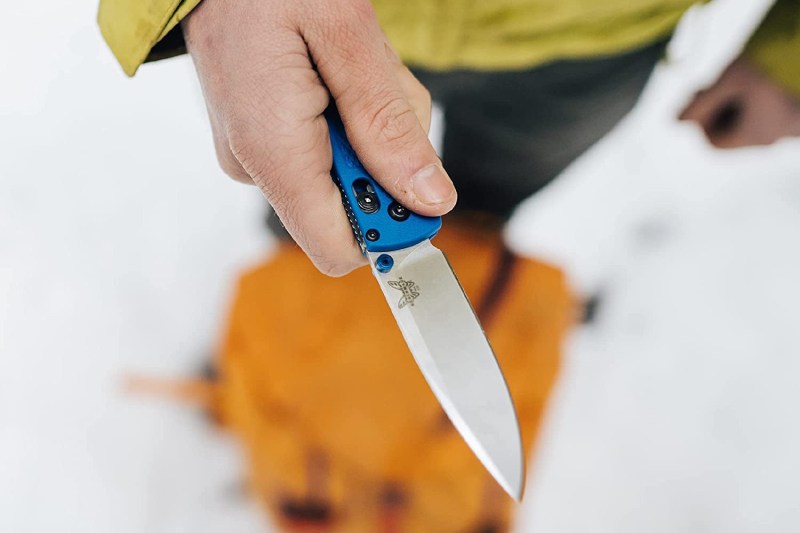 Benchmade Bugout 535 EDC Drop-Point Pocket Knife
Benchmade is another brand that gets lots of love from the EDC enthusiast crowd, and it deserves this applause. The company has a reputation for outstanding quality, durability, and attention to detail that's won it a place in thousands of pockets, toolboxes, and backpacks around the world.
The Bugout 535 remains arguably the brand's most popular model, and it sports a premium CPM-S30V steel blade, featherlight G10 handle, and Benchmade's trademark axis locking mechanism for smooth opening and safe operation. Every Bugout is backed by Benchmade's "Lifesharp" guarantee, which means anytime your knife needs to be repaired, cleaned, or resharpened, the folks at Benchmade will handle it for you free of charge. Did we mention it weighs just 1.85 ounces?
Benchmade Bugout 535 EDC Drop-Point Pocket Knife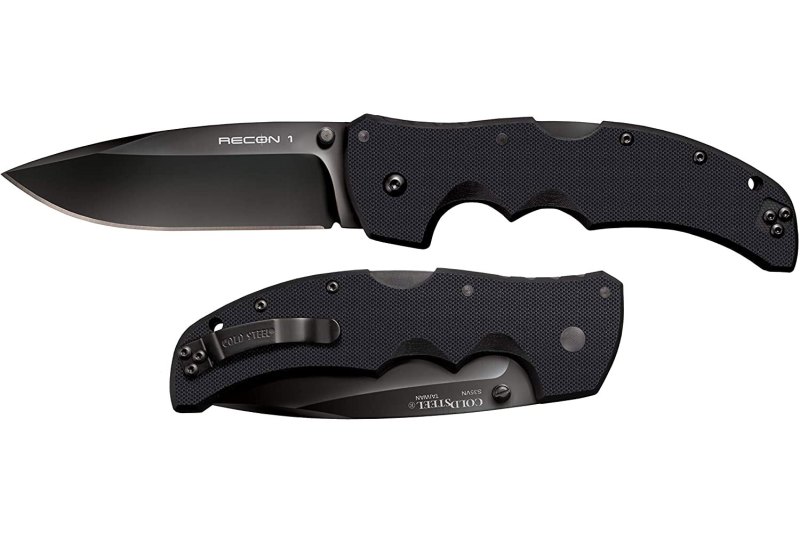 Cold Steel Recon 1 Spear Point
If you're ready to step up to high-grade steel but aren't looking to go too much over the $100 mark, the Cold Steel Recon 1 is one of the best EDC knives at this price point. For your money, you get 4 inches of DLC-coated S35VN steel, which holds an edge with the best of them while also being highly tough and corrosion-resistant.
S35VN is also easier to sharpen than many premium types of steel, which makes it an ideal entry-level EDC for enthusiasts and beginners alike. Safety comes courtesy of an ultra reliable TriAd locking system, which is an important detail for anyone who enjoys using their fingers to count to 10.
Cold Steel Recon 1 Spear Point
Microtech Combat Troodon
Life comes at you fast, and if you aren't prepared for the worst, the worst will take care of you. Microtech showed up in 1996 with its legendary folding knife that eventually became the number-one choice for law enforcement and military. If you are a 24 fan, then you more than likely will recognize this bad boy as the choice knife for none other than Jack Bauer himself.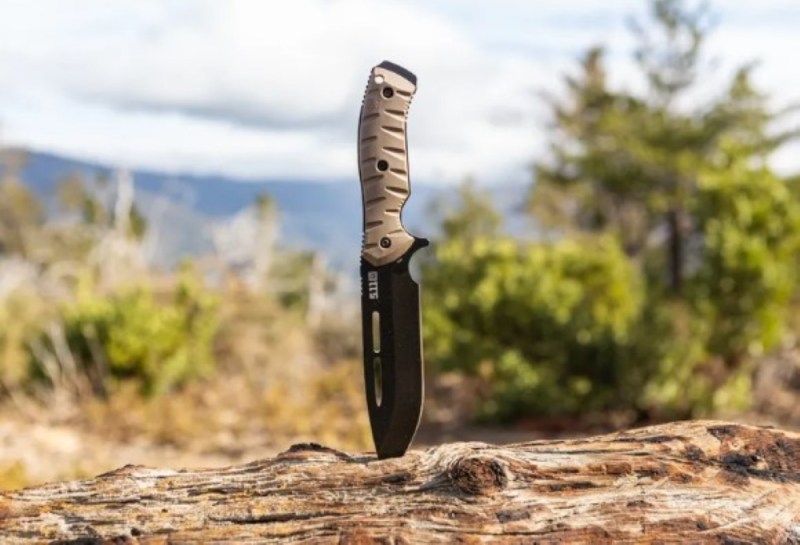 5.11 Tactical CFK 7 Peacemaker
Made by a warrior and intended for warriors, the CFK 7 Peacemaker is designed by Special Forces veteran and tactical knife pioneer Justin Gingrich. Holes in the blade reduce the weight but not the durability, as this knife is tough enough to make short work of any job you face.
5.11 Tactical CFK 7 Peacemaker
CRKT M16 - Deadbolt
After one of the innovators of the flipping knives, Kit Carson, passed away in 2014, CRKT decided to make a knife that combined all of his trailblazing ideas into one knife. The deadbolt-locking system assisted opening and his IKBS pivot system open the knife smoothly. When looking for the best knife to defend yourself, you can't go wrong with one created using the ideas of one of the greatest knifemakers of the last generation.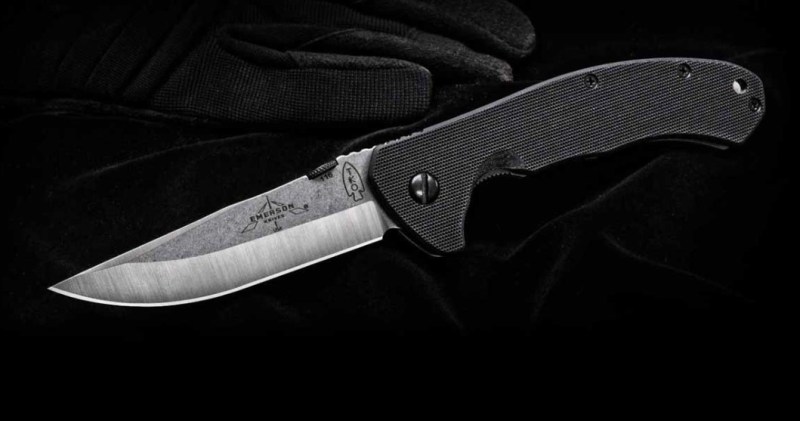 Emerson TKF-1
Few people alive today understand what it's like to live prepared, as well as Tim Kennedy. As a former U.S. Army Ranger and Special Forces Operator (Green Beret), an MMA fighter, and a trainer of combatives and tactical operations, he has lived his entire adult life needing to know what comes next. This makes him the perfect person for Emerson to collaborate with to make the perfect EDC knife. Kennedy only had two requirements: It needed to be as much a tool as a weapon, and it needed to be comfortable to carry.
This may be one of the most perfect knives on the market, which makes it hard to get a hold of at times. The company makes short runs that go quickly, but if it is out of stock, be patient and sign up for the waitlist, they will be back.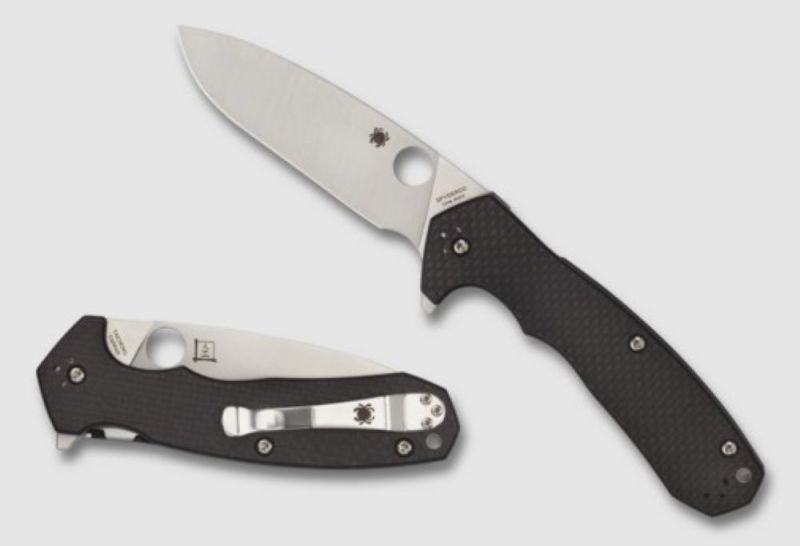 Spyderco Amalgam
This knife is the brainchild of a knife enthusiast who also happens to be a mechanical engineer. The result is a near-perfect mechanical movement unrivaled by any flipper. The ergonomic design makes it comfortable and easy to use, fitting perfectly into your EDC kit.
You likely will never be in a law enforcement or military situation that Tim Kennedy and Justin Gingrich spent years navigating. You are definitely not Jack Bauer. But that doesn't mean you shouldn't be prepared for those unexpected times when you need a great knife. Pick up one of these EDC knives so you can be prepared for life instead of life being prepared for you.
Editors' Recommendations