Barbecues? They're great. Enjoying delicious burgers or grilled sweet potatoes or whatever else is on the grill? A-mazing. Know what isn't amazing? A hot drink. We're not talking about hot cocoa in the depths of winter (because that's pretty awesome). We're talking about a warm beer, a watered-down whiskey, or a bottle of wine so hot you could take a shower in it.
Now that we're in the heat of summer, trying to keep your drink cool becomes a paramount activity at any outdoor event. We know that struggle well (what with day drinking and all), so we decided to share some of our favorite ways to enjoy a refreshing, ice-cold drink without having to hide from the sun.
The SIC Glacier Tumbler – $35
This stainless steel tumbler is a great travel cup for all seasons, but there's a reason that the acronym in its name stands for Seriously Ice Cold. It's especially handy for warmer months when you're entertaining, eating outdoors, and traveling more. Double-wall vacuum insulation eliminates condensation and keeps your drinks ice cold for hours. This cup is built so strong that each one comes with a lifetime warranty from SIC. It's built to last, and with a variety of color options and accessories, it makes the perfect companion for all of your warm-weather outings.
See It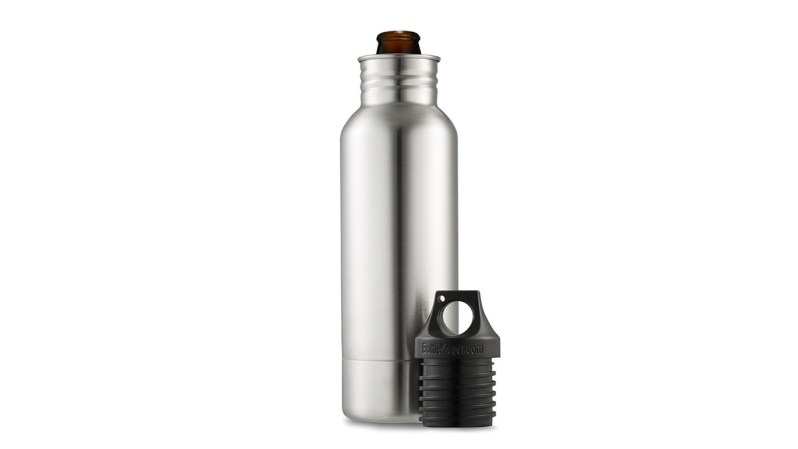 It's been a long week at the office. The traffic on your commute has been crawling, and the sun beating down through your windshield has been taunting you with daydreams about the weekend. The last thing you want to do when Saturday finally arrives is waste any precious R&R time trying to decide between a beer from a can with a koozie to keep it cold or straight from a bottle the way you really like it. You shouldn't have to give up beer from a bottle to enjoy a cold drink under the sun. The Bottlekeeper solves this conundrum for you with padding to keep your bottle safe, a cap that keeps your drink sealed, and neoprene lining that keeps your beer cold for hours.
See It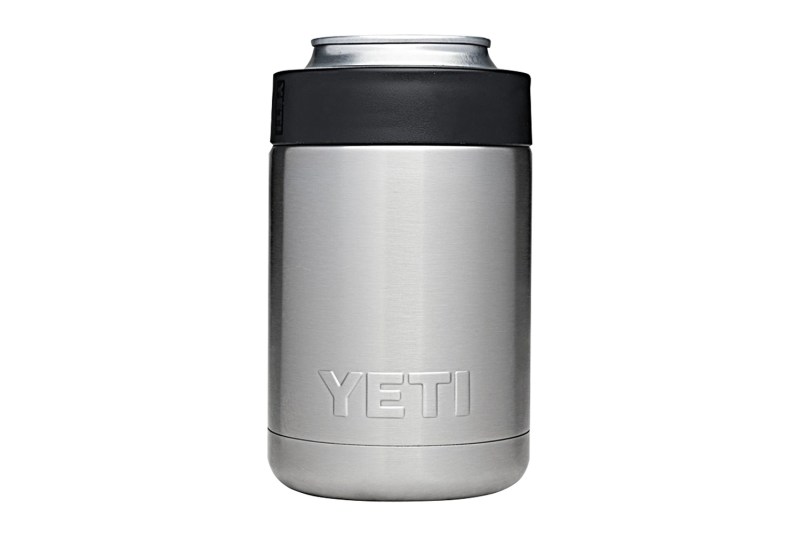 A koozie can only do so much on a hot day. After a while, the koozie and the beer inside will both warm up to uncomfortable levels — but a  Colster? Well, think of a Colster as a koozie on steroids, which then took steroids again. You simply unscrew the top of this Yeti device and slide your ice cold can or bottle of beer in before screwing the top back on. The double-wall vacuum insulation makes sure that whatever you put in there stays cold and the no-sweat design ensures that even if your drink came directly out of the freezer, your hand is going to stay at whatever temperature it is outside.
See It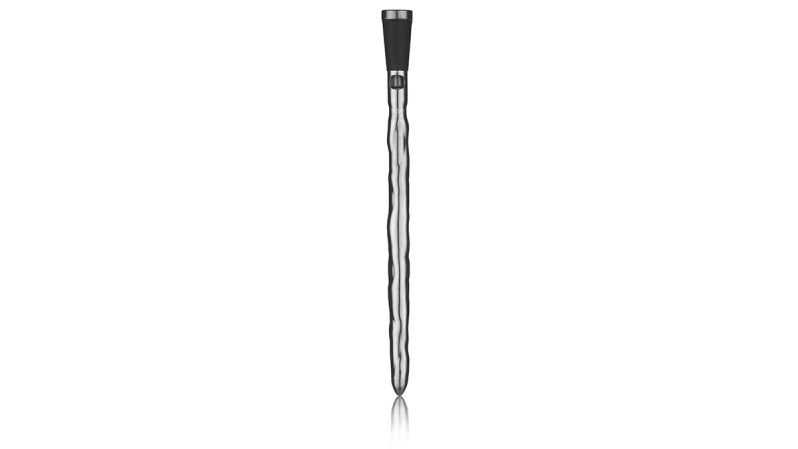 If you fancy yourself a budding sommelier, or if you just like to savor a glass or two of hearty red with dinner, then Corkcicle is your new king of cool. The Corkcicle.ONE is a re-freezable icicle with a cork and an aerator on top. Open up a bottle of your favorite wine, drop the Corkcicle into place, and enjoy perfectly cooled and aerated wine. If you're pairing red wine with a juicy grilled steak, drop the Corkcicle into a room temperature bottle and enjoy perfectly cooled wine in 15 minutes. If you're grilling up some seafood and want to pair it with your favorite weekend white, add the Corkcicle to a chilled bottle to keep it at the perfect temp for an hour. When you need a refill, the Corkcicle.ONE will aerate instantly as you pour.
See It
Who knew something so simple could be so cool? Chill Pucks are ice packs that fit onto the bottom of almost any can or bottle. Throw a set into your cooler for a day on the beach or in the park and keep almost any drink container colder for longer. Savor a cold soft drink by snapping one onto the can, or keep a beer frosty by slipping one into the bottom of a koozie. When you're packing it in for the night, toss them back into the freezer and take them out for the next day's adventures.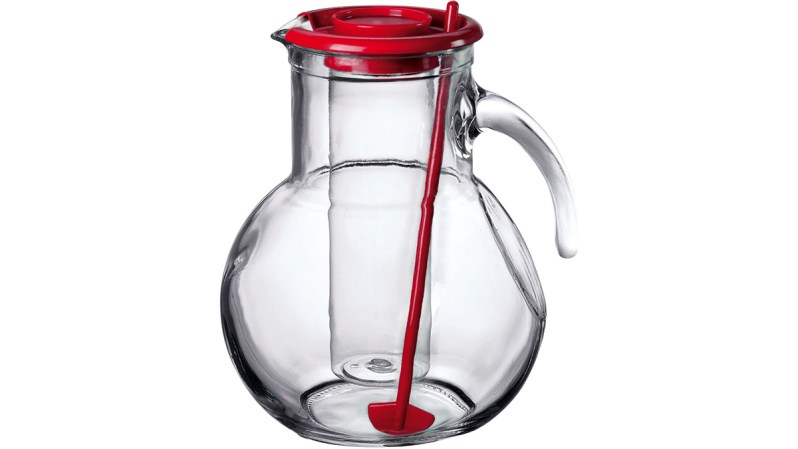 When winter is gone and the skies start getting sunny again, warmer weather brings with it the mouth-watering smell of good old-fashioned cookouts. When you're slinging spatulas over a hot flame, an ice cold drink within arm's reach means instant refreshment without interrupting your grilling game. Keep yourself cool enough to serve up perfect steaks and your guests refreshed while they wait with a Kufra Jug. Fill the central glass tube with ice, then fill the pitcher and enjoy cold drinks all afternoon. Sangria, anyone?
See It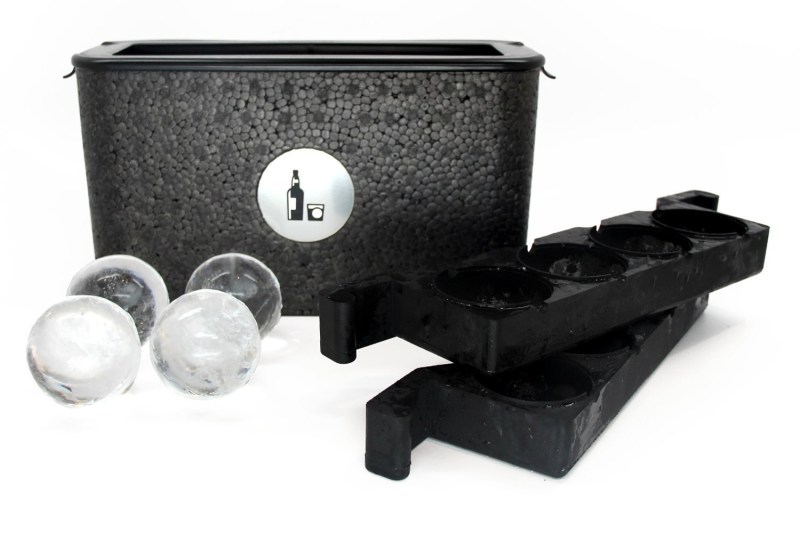 If your perfect warm weather day consists of sipping cold whiskey on the patio, then the Wintersmiths Ice Chest is for you. Simply fill the mold with water and drop it in the freezer, and in a few hours, you'll have four perfectly spherical ice balls that will last up to 80 percent longer than standard ice cubes. Perfect for multiple rounds for yourself, or for sharing with friends.
See It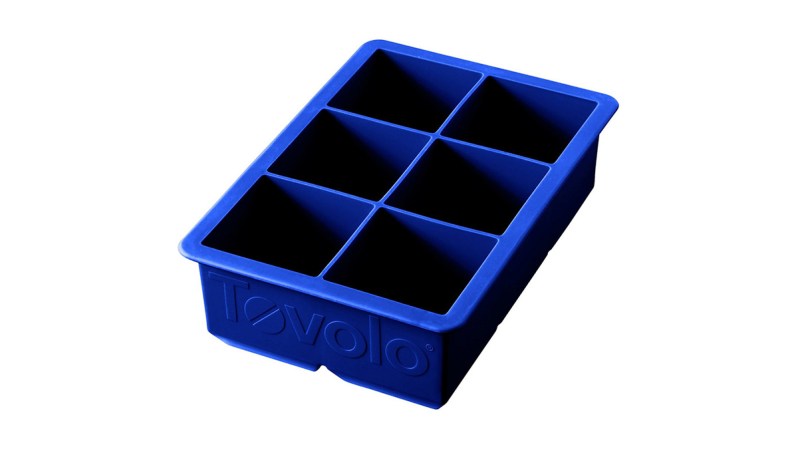 If you're not all in on the spherical ice scene, or if you just enjoy things that are comically larger in scale to their regularly sized counterparts, then you might opt for the Tovolo King Cube Tray. The idea behind this mold is pretty simple: make bigger ice cubes and they'll take a lot longer to melt. Each tray makes six king-sized cubes, perfect for dropping into your drink on a hot day.
See It
Keep your summer cool and your drinks colder by trying out some of these handy ways to keep your favorite drinks at the perfect temperature, whether you're entertaining friends, enjoying an intimate outdoor meal, or kicking back with a cocktail.
Article originally published by LeeAnn Whittemore on March 23, 2017. Last updated by Sa, Slughter on July 18, 2018.
Editors' Recommendations