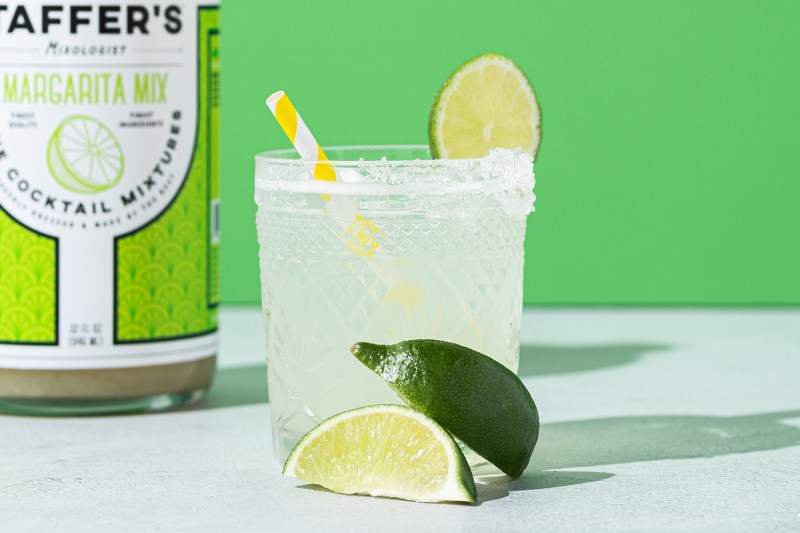 If you're going to make a drink, make it right. But if you don't have time, at least get someone to make it right for you.
The Margarita is one of the most straightforward tequila cocktails out there, but there are still a number of steps between you and your perfectly crafted beverage. Shopping for fresh limes, buying quality orange liqueur, the labor of juicing — all worthwhile pursuits in the name of imbibing excellence, but sometimes life gets in the way.
Related Guides
Maybe the store was out of limes. Maybe your party guests showed up an hour early. Maybe you've got a paper cut and squeezing limes is a hazard you're not prepared to deal with. Whatever your excuse — ahem, reason — your most expensive tequila (or your finest cheap tequila) won't have to go to waste. There's always a store-bought margarita mix to use in a pinch.
But if you're going to take a shortcut, you want to make sure it's not going to ruin your night (or the next morning), and not all prefab margarita mixes are created equal. We're here to help you navigate the neon-green murk of the "mixers" aisle, avoiding all the unnatural colors and unpronounceable ingredients, to find the highest-quality margarita mixes on the market. These products are made with real ingredients and are so tasty and convincing that if they don't see the bottle your friends will never know the difference. Don't worry, we won't tell.
But you should still buy a couple of limes — garnishes aren't included.
Natural: Powell & Mahoney Margarita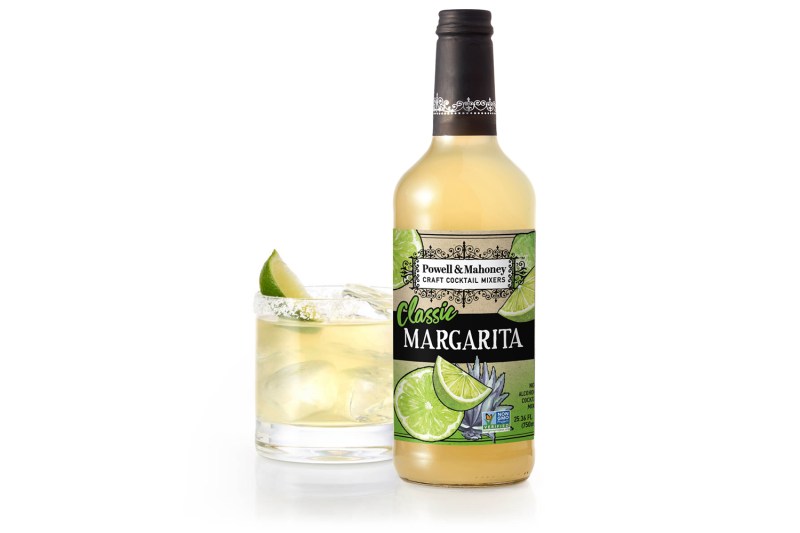 There's nothing in a bottle of Powell & Mahoney margarita mix that you wouldn't have put in your homemade version except the bottle. The brand doesn't use artificial ingredients or preservatives, and all of its products are natural and non-GMO. It's so good you could give it to the kids (hold the tequila).
Classic: Tres Agaves Organic Lime Margarita Mix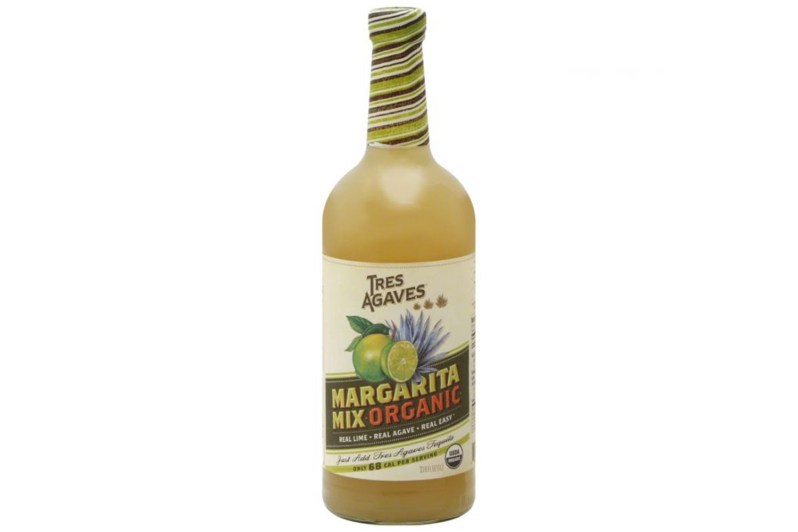 Sometimes it's best to leave things to the experts, and what better place to look for a quality margarita mix than from a quality tequila brand? Tres Agaves' margarita mix is not only delicious and no-fuss, but it's also organic, and you won't have to worry about which tequila to pair it with. The company also make its own agave nectar if you like things a little sweeter and a bloody mary mix for the following morning, in case there's any booze left over.
Bartender-Designed: Mary's Mixers Mary's Margarita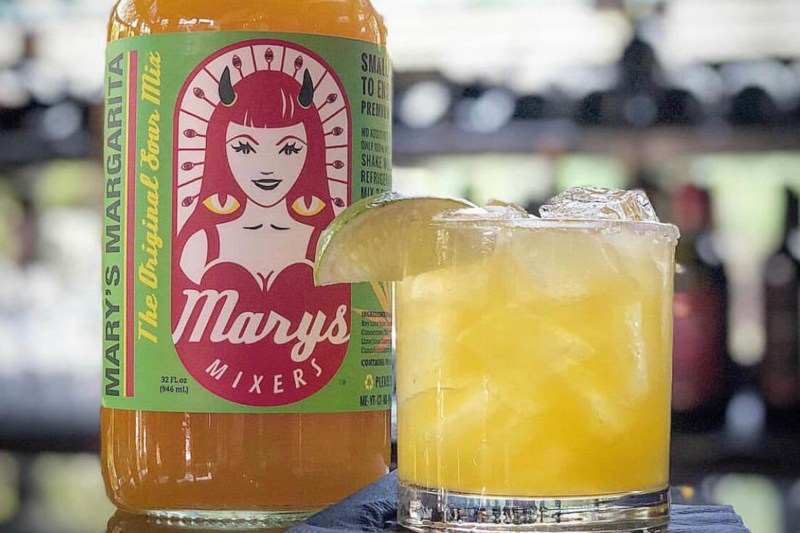 The founder of Mary's Mixers has tended bar all over the world, and he's been doing it since he was 16, so it's safe to say he knows his way around a margarita. Mary's sources high-quality organic ingredients for its range of mixers, and with just a couple of bottles, you could set up your very own marg bar at home. Try the Classic or Strawberry to keep things simple, but our money's on the Pineapple Jalapeño to spice up your night.
Best Value: Stirrings Simple Margarita
Nantucket in the summer is good for two things: Boat shoes and cocktails (generally found together). This is why Stirrings, founded on Nantucket, is a trusted source for a solid marg. It uses real juice and real sugar in its recipe, which clocks in at 60 calories per serving, so there's nothing to feel guilty about. Stirrings also makes custom flavored Rimmers so you can garnish your glass in style.
Celebrity-Endorsed: Taffer's Mixologist Margarita Mix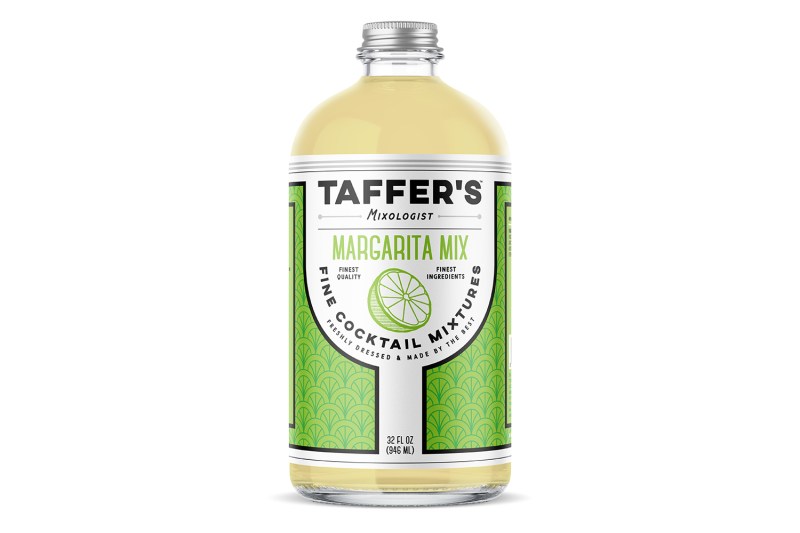 Jon Taffer can rescue any bar, even the one in your kitchen. If you've seen his show, you know he doesn't mess around, and his cocktail mixers don't either. Just a few simple ingredients and a focus on hospitality are a recipe for a successful bar and a great margarita, and the website includes videos on how to make your two-ingredient cocktails taste like they were made by the pros.
Editors' Recommendations