The most stressful part of holiday shopping is, no doubt, finding the best present for that special man in your life. Whether you're buying a gift for your best friend, brother, son, dad, father-in-law, boyfriend, or husband, it can be tricky to find something for the man (men) you love. To help make this holiday season a little less stressful, we're sharing the best stocking stuffers to add to your cart. No matter who you're shopping for, you'll find small and useful items that fit both his lifestyle and the holiday stockings.
Nixon 51-30 Custom Chrono Watch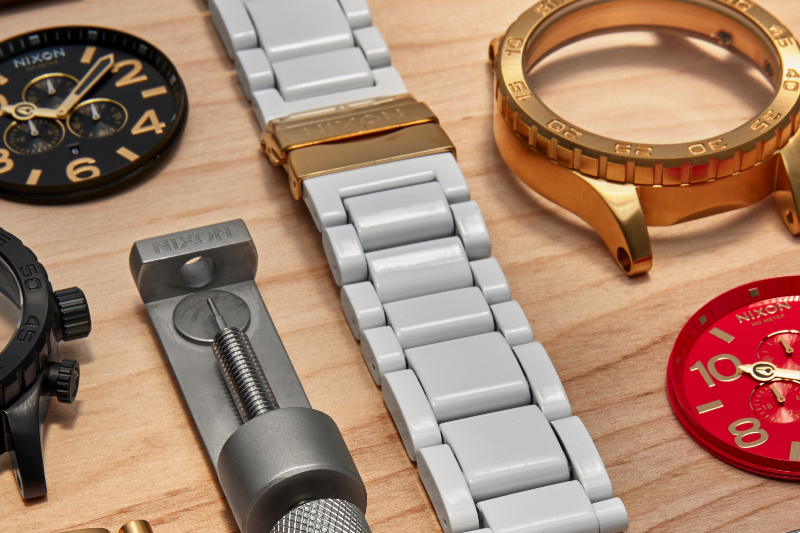 Custom watches are a way for you to put a personalized touch on something you gift to someone. The process of building a custom Nixon watch is easy, and you can quickly design your perfect combination of colors and materials. Options exist to choose the case color, dial, and the color of the second hand, as well as the band style, its material, and color before finally deciding if there's a message or mantra you'd like engraved on the back.
Master & Dynamic Active Noise-Cancelling True Wireless Earphones
Crafted from ceramic and stainless steel, the MW08 wireless earbuds feature noise-cancellation mechanisms, a wind-reducing microphone, and are designed for comfort. Adapt to any environment with two modes of active noise-cancellation and two ambient listening transparency modes to neutralize unwanted noise without compromising sound quality. Adjust settings, change default preferences, and download updates all from your mobile device with M&D Connect. These noise-canceling wireless earphones come with a stainless steel charging case, five ear tip sizes, a USB adapter, a USB-C charging cable, and a canvas pouch.
NxTSTOP Merino Wool Calf Travel Socks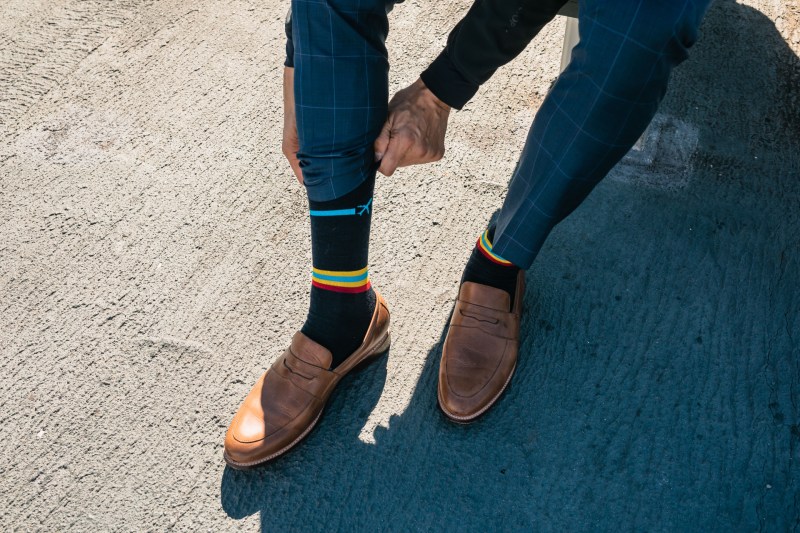 NxTSTOP carries products perfect for the traveler in your life. These merino wool travel socks have a flat-knit construction to ensure they fit in just about any shoe. With a cushioned heel and toe, medium weight and thickness, and a stylish design, these may become (insert person receiving gift) new favorite socks! These socks are breathable, moisture-wicking, ultra-soft, temperature regulating, and provide lasting freshness. NxSTOP uses eco-friendly materials and recycled, organic, and biodegradable fabrics, trims, and dyes, whenever possible.
A Guided Journal
Knowing how to journal is perfect for the person in your life who is in need of de-stressing and reconnecting with themselves. Exploring Me: A Guided Journal for Self-Discovery and Creative Expression is a unique combination of guided journal and coloring book that encourages self-discovery as it sparks your creativity. As a guided journal, it takes you on a journey via thought-provoking writing prompts to expand your self-understanding and explore your perspectives. The beautiful illustrations to color help you connect with your inner child as you relax and have fun.
LUMENE Skincare
The cold winter weather is the perfect time to learn how to keep your skin moisturized. Help transform his flaky skin into a hydrated, brighter complexion with LUMENE's skincare products. Despite the piercing cold and drying winds of the northern longitudes, those in the Nordic regions tend to look exceptionally fresh-faced and youthful, with an unmistakable healthy radiance that glows throughout the long winter darkness. Rooted in the wellbeing rituals of Northern Finland, LUMENE's formulas combine pure oxygen-rich, pH skin-friendly Arctic spring water, with a variety of hand-picked Nordic ingredients unlike any other. His skin will never be parched again with these products in his skin regimen.
Handmade Evil Eye Keychain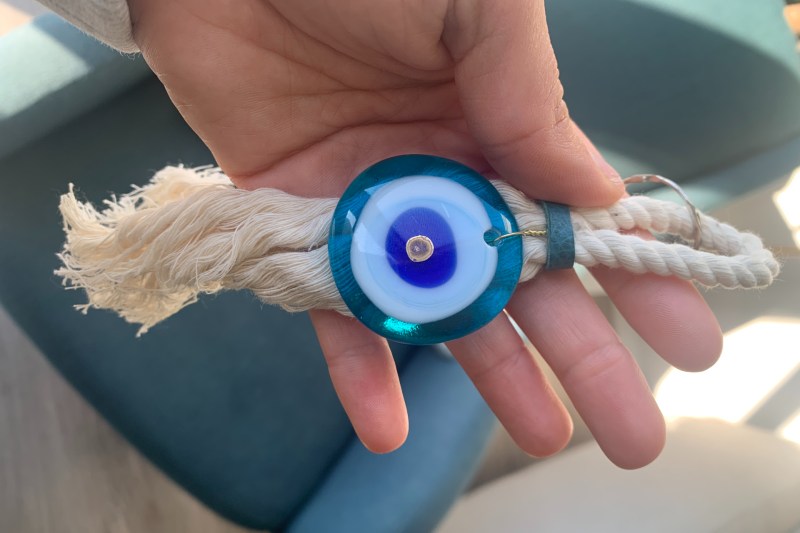 Support small businesses this holiday season by purchasing one of Chicago-based, Despina Zepo's, stunning handmade pieces. The symbology of the evil eye is said to ward away malevolent spirits, energies, and entities. Zepo says that growing up in her culture (Greek), matia (evil eye amulets) are pinned on babies to protect them from peril. "We hang them in our homes, from our rearview windows, really anywhere that a little extra oomph is needed to help us feel safe, protected, and loved," exclaims Zepo. Despina Zepo makes these with her hands by cutting, grinding, and fully fusing glass in a kiln. Each piece is handmade and uniquely handled, no two objects will look or feel exactly the same.
Athletic Greens Nutritional Powder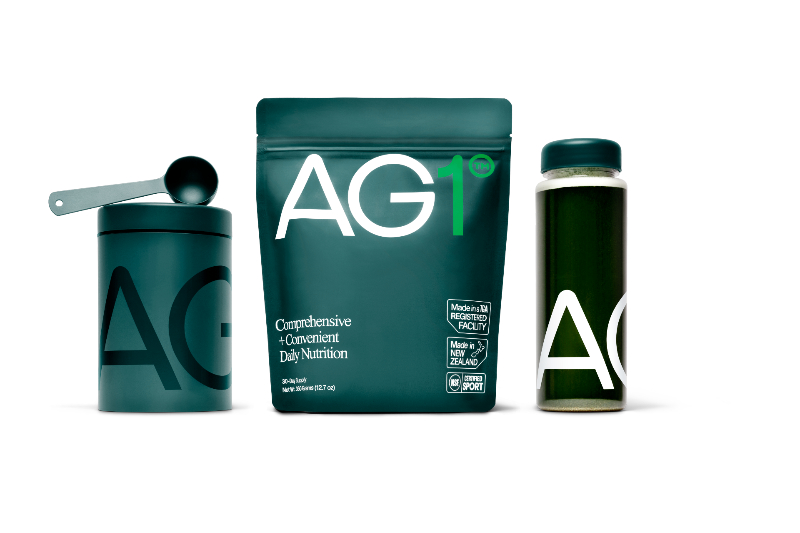 Give health this holiday for your loved ones to have extra immunity support. This all-in-one daily nutritional powder is made from 75 ingredients including vitamins, minerals, prebiotics, probiotics, adaptogens, antioxidants, and whole food-sourced ingredients.  Athletic Greens is designed to support your body's nutritional needs across four pillars of health: gut health, immunity, longevity, and performance. Packets are free of GMOs, dairy, gluten, artificial colors, or sweeteners, and are keto-, paleo-, and vegan-friendly.
Spectra Watch
Why not give the special someone in your life a striking watch? Nixon's Spectra Watch's twenty-one jewel automatic movement is fully displayed through the spectacular transparent skeleton face. The watchband is a custom solid stainless steel 5-link bracelet with a stainless steel double locking clasp. No battery is required in this watch.
BESTINNKITS Smart Coffee Warmer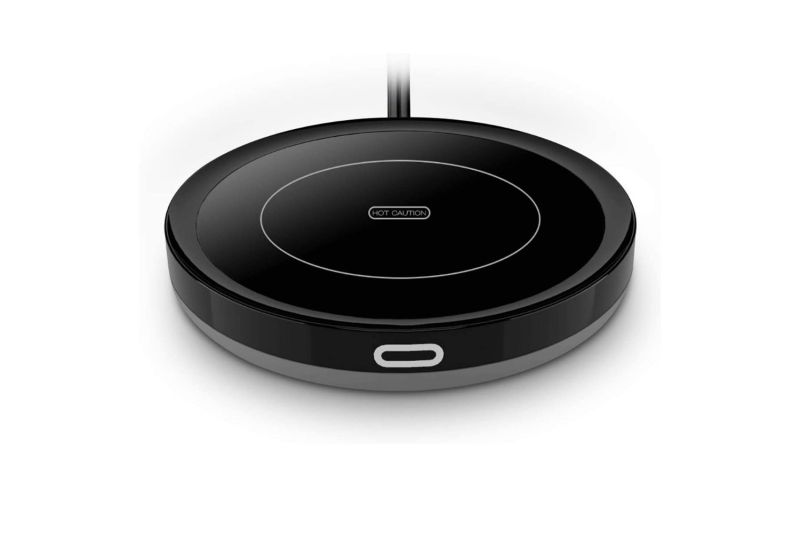 Perfect for those who enjoy their morning cup of joe, this mug warmer keeps coffee at a desirable temperature of 135 degrees Fahrenheit. While most mugs can be used, ones with a flat surface work best at retaining warmth. The BESTINNKITS Smart Coffee Warmer comes in seven color variations to fit any coffee lover's home aesthetic. While the appliance was designed to keep beverages such as coffee and tea warm, users have also noted it works great to melt the remaining wax in candleholders.
Tile Pro

If your special man always seems to misplace his cell phone, wallet, or keys, it's time to help him find his belongings with a Tile Bluetooth tracker. This innovative product can attach to virtually anything that's easily misplaced such as keys, backpacks, and more. Any item with a battery-operated Tile attached can be found using the app which pulls up a map of its location with its Bluetooth technology. For lost things within the 200-foot Bluetooth range, there's an option to make the Tile ring to find items faster.
Anker Portable Charger
While we're still praying for the day that phones come with infinite battery life, the next best thing is a portable charger. The Anker PowerCore bank will give his battery-drained phone and other gadgets that extra boost they need so he'll be able to send important texts or surf the web with no trouble. The PowerCore Metro offers a 20,000mAh capacity, which provides up to 96 hours of power before it needs a recharge. This slim, portable charger has two built-in USB-A ports for charging two items at the same time. Thanks to you and Anker's PowerIQ and VoltageBoost technology, his phone will never run out of juice again.
Misuki Tactical Pen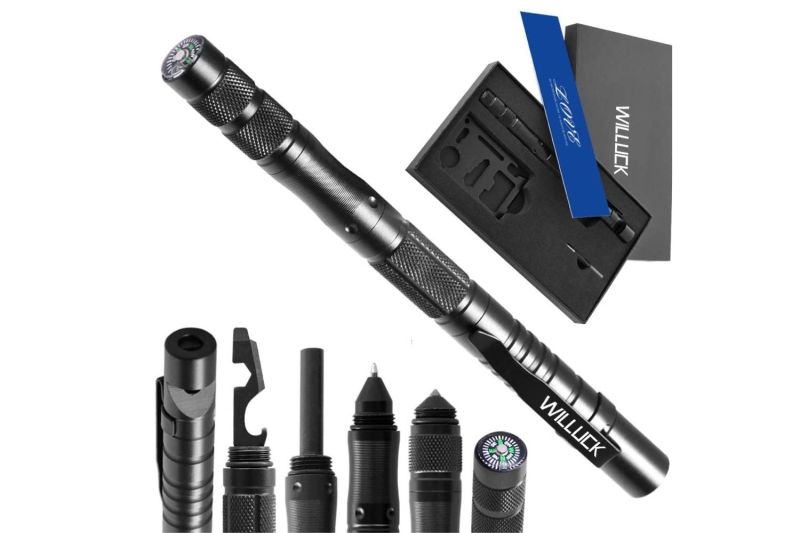 Let's face it: We don't always carry all the tools needed when a disaster strikes. That's why the Misuki 8-in-1 Tactical Pen is a must-have to add to any emergency supply kit. While it looks like a regular ballpoint pen, this multi-tool includes a bottle opener, fire starter, emergency whistle, glass-breaking head, and a compass. As a bonus, he'll also receive a multi-tool card that replaces eleven common tools such as a 2-position wrench and a screwdriver.
TOPHOME Cord Organizer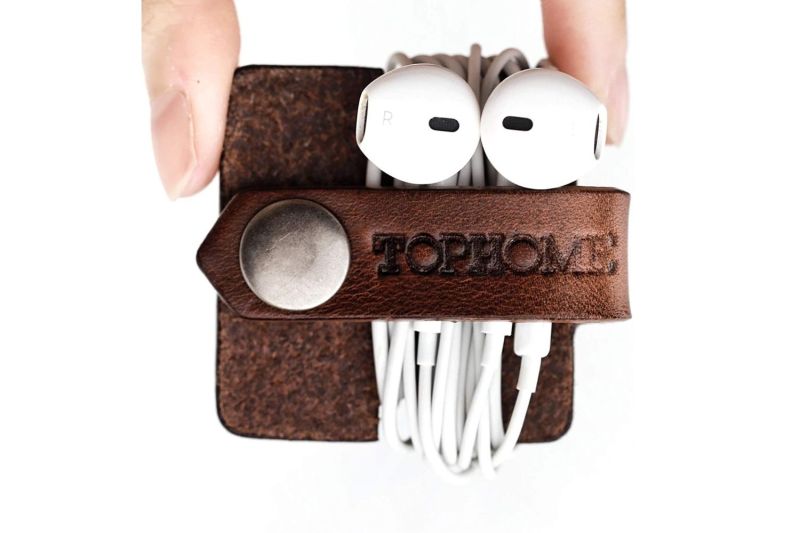 We've all been there. We toss our headphones in our gym bag only to spend several minutes struggling to untangle them before a workout. To keep his headphones free of tangles and knots, gift him a leather cord organizer like this one from TopHome. Simply place the jack-end of your earbuds through the indentation on the leather and wrap it up around the middle. Firmly secure the cord by clipping the earbud cable in place with the flexible buckle. To release, unbuckle the button and unwind an untangled cord every single time. Thanks to its compact design, he can store this portable organizer in his pocket, backpack, or carry-on luggage so it is always at his disposal.
Vena iPhone Wallet Case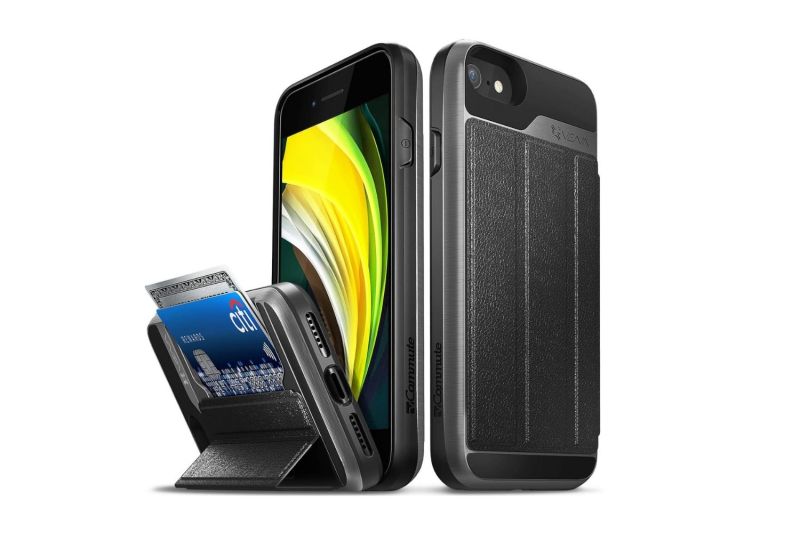 Protect his smartphone and credit cards with the Vena iPhone wallet case. This sturdy case comes with a built-in card slot that can store up to three cards. The cardholder is hidden behind a leather flap that doubles as a kickstand to make it easier to watch videos hands-free. For those prone to accidents, the dual-layer polycarbonate design can withstand 26 drops from a 4-foot height. The phone case also works with wireless chargers and does not interfere with Apple Pay.
GROW ALPHA BEARD Grooming Kit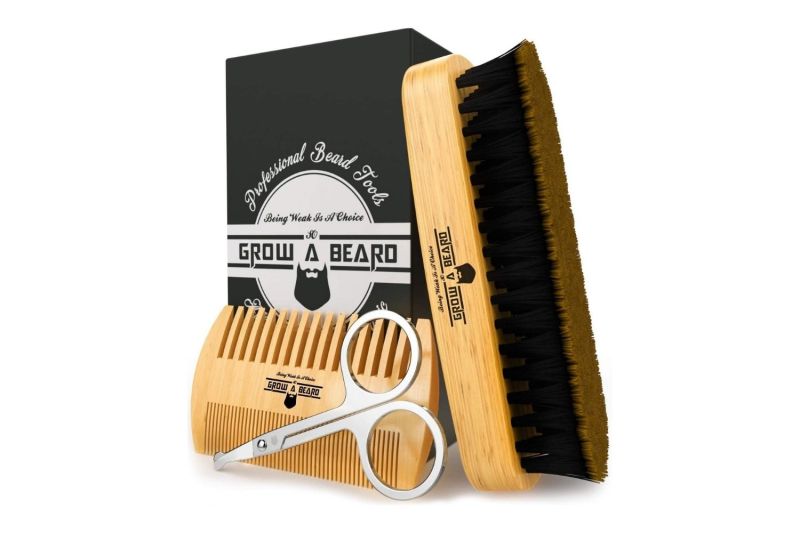 During the month of November, many men choose to forgo shaving to help raise awareness for cancer. If he was one of the many who joined the No Shave November movement and let his beard grow wild and free, chances are he is in need of some serious grooming help. Luckily, the GROW ALPHA BEARD Grooming Kit is here to help. The 3-piece set features a pocket-sized comb for grooming on the go, a boar bristle beard brush to give him ultimate control when styling his beard, and some scissors for trimming any unruly hairs. While all three tools are super helpful to style his scruffy facial hair, the beard brush is especially great because it helps stimulate natural oil production and distribute it to bring out the best qualities.
Amerigo Whiskey Stones Gift Set
While ice is a great way to keep whisky cool, it tends to dilute and alter the taste of the beverage. Avid whisky drinkers often choose whisky stones as their preferred chilling method since they don't water it down. The Amerigo Whiskey Stones gift set features nine whiskey rocks that'll cool his drinks to perfection every time. The stones, which are made from 100% pure large soapstone, are a great alternative to conventional ice since they keep whisky undiluted. To use, rinse and dry the stone before placing it in the freezer for at least two to three hours.
Philips Norelco Shaver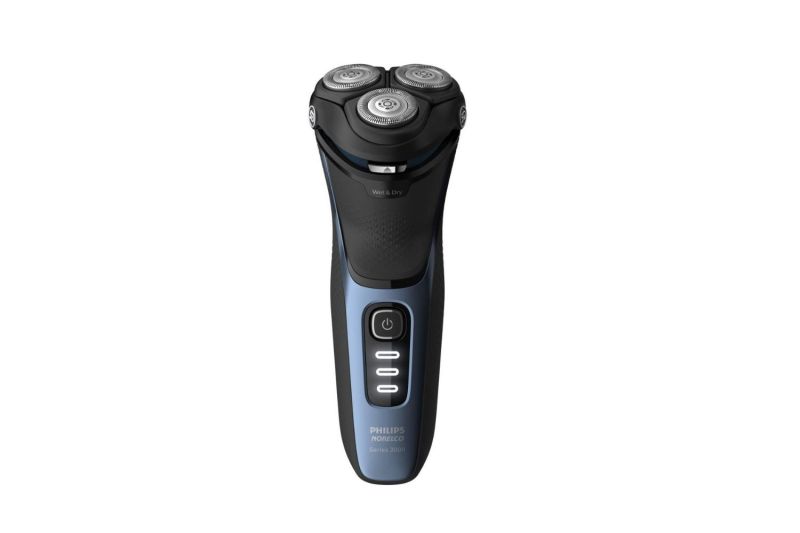 It's time to throw away his facial razor and introduce an electric shaver into his grooming routine. The Philips Norelco Shaver is a lightweight tool with five directional pivots that follow the contours of the face for a close shave. This do-it-all tool comes with a pop-up trimmer that can be used for shaping sideburns and mustache. The cordless shaver can be used in the shower for a wet shave or dry with some foam or gel.
Lmaytech Hammer of Thor Shaped Beer Opener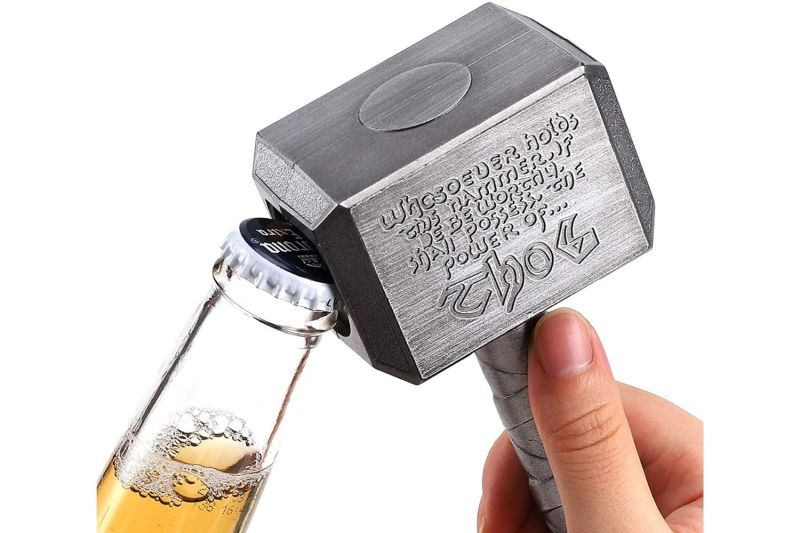 He might not be able to open beer bottles with his bare hands but he can with Thor's hammer. Perfect for any Marvel fan, this metal bottle opener is a miniature version of Thor's infamous weapon. He'll be able to show off his strength and open drink in seconds like a superhero. The non-slip bottle opener boasts a long handle designed so it comfortably fits in the hands. He'll enjoy displaying this fun tool in the bar to invite the hammer-wielding gods to boy's night.
JBL CLIP 3 – Waterproof Portable Bluetooth Speaker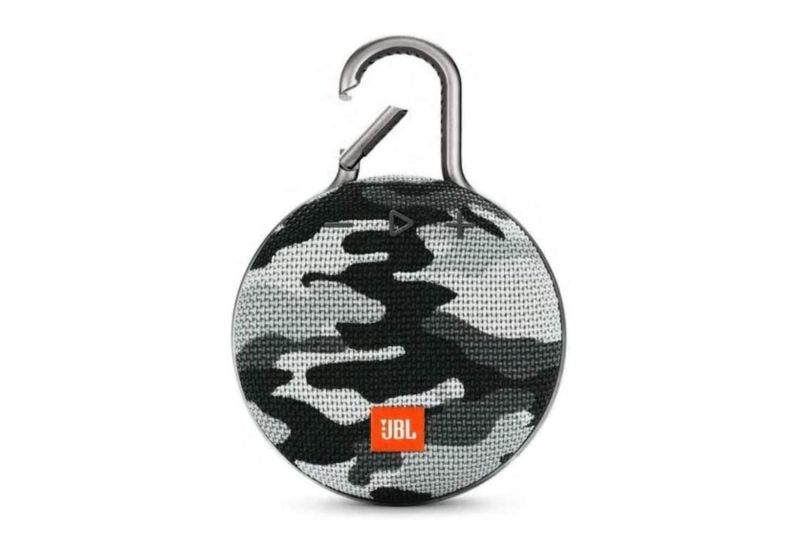 He'll soon be able to jam out to all his Spotify playlists thanks to JBL's CLIP 3. This waterproof portable speaker can stream music from a smartphone or tablet via Bluetooth. The speaker offers 10 hours of playtime and can be attached to any bag for easy carrying. It's waterproof so he can take it to the beach during the summertime without worrying about damaging the speaker.
Hanpure Magnetic Wristband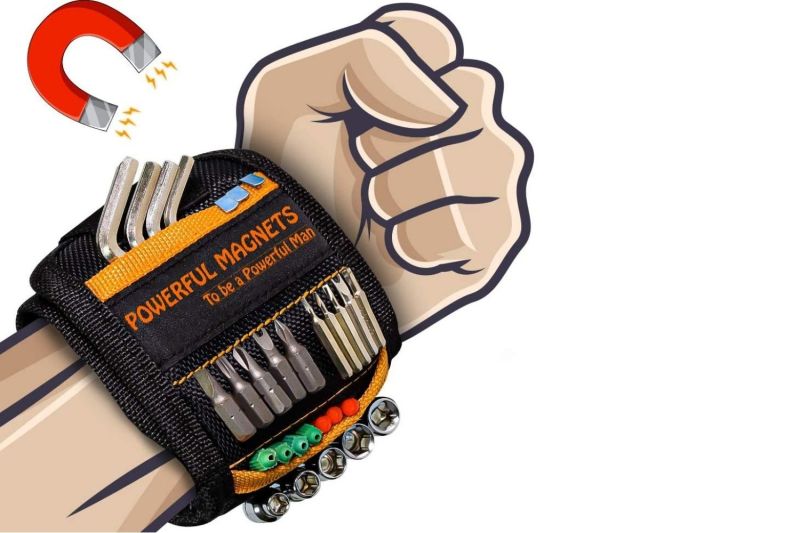 A magnetic wristband might seem like a random gift to give during the holidays but, trust us, they'll be thanking you. This comfortable and convenient accessory holds screws, scissors, and other small tools. A great choice for any handyman, the Hanpure Magnetic Wristband has fifteen built-in magnets that keep all the tools in a reachable place for DIY projects. As a bonus, the wristband includes two deep pockets to store any non-magnetized tools.
Editors' Recommendations