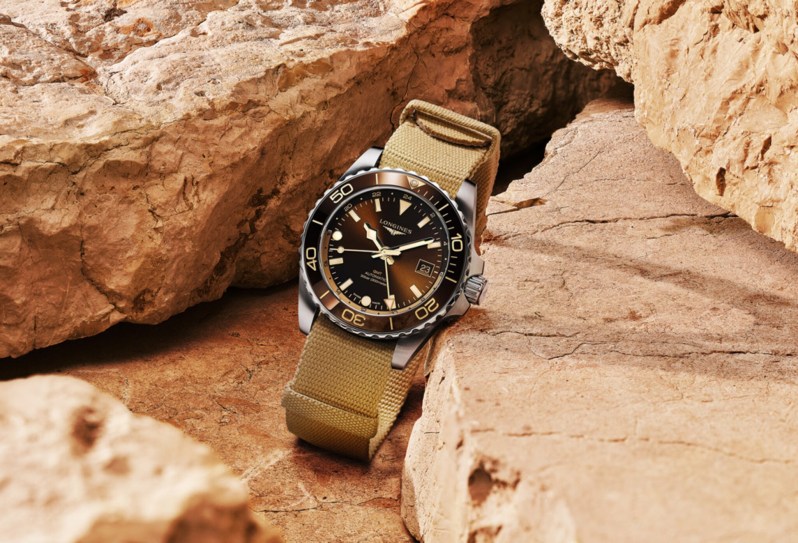 When you think of luxurious watches, names like Rolex and Omega might spring to mind. But Longines has been around longer than both of those brands, and offers a still-luxurious timepiece at a more affordable price. Even better, they just released the HydroConquest GMT, which consists of a line of everyday wear Longines watches for everyone from the adventurer to the traveler. Here's what you need to know to find the right option for your wrist.
Keep your eye on the new Longines lineup
Longines isn't only giving customers one watch to grab, but three options to pick from in the HydroConquest GMT family.
They all have stainless steel and a ceramic bezel. The basics are all the same across the three styles, so that's good to know you don't have to dig into the specs.
They are all water-resistant up to 300 meters. One of the main draws is this watch is perfect for the outdoorsman or adventurer, where you don't have to let the weather slow you down.
Choose from a rubber strap, stainless-steel bracelet strap, or NATO strap. The different strap choices let you customize the piece without thinking too hard. Whatever you like best on your wrist, there's a Longines watch to wear. If you opt for the NATO strap, a bonus is it's made of recycled material.
After you've chosen the wrist style you like, there are a variety of color options to pick from for the dial. To make your timepiece even more unique, no matter which strap style you go with, pick out which color dial you want.
The feature for the traveler
What does that name mean? What is a GMT watch? Well, what makes this watch one that travelers will absolutely love is its ability to tell the time of multiple time zones. The GMT feature means it has an additional 24-hour hand to show another time zone.
Once set, you'll know the time in two different time zones without switching back and forth between anything. Whether you travel back and forth between time zones frequently or work in two different ones, this feature sets men's Longines watches over the top.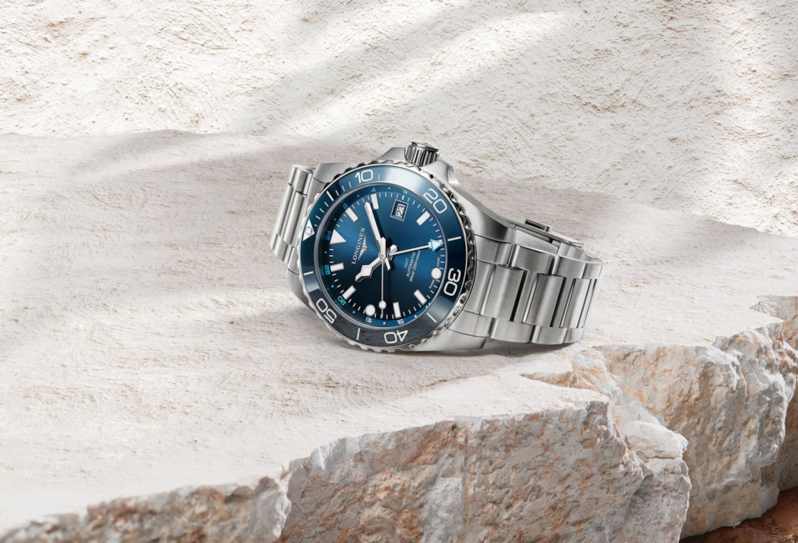 Why this watch is good for everyday wear
Each Longines watch for men is a great daily wear because of the construction of the watch; the high-quality materials used mean that if taken care of properly, the piece should last for quite a number of years.
The precision of this watch will be on point, as it has a silicone balance spring and other non-magnetic parts to make sure magnetic fields you walk through every day won't affect the timekeeping for either time zone you need to keep an eye on.
The price is just right
But it all comes down to the price, right? When competitors cost thousands (and sometimes tens of thousands) more, the Longines HydroConquest is definitely the affordable option when you don't want to sacrifice luxury, quality, or if you just want to be smarter with your money. Coming in at the high end of $2,775, it's at a reasonable price that won't feel like you're adding an extra car payment to your bills.
Editors' Recommendations