Although the scorching months of 2022 are yet to come, you want to make sure you have more than just your lightweight shirt or T-shirt to battle the warmer days of the year. That's where the reliable tank top comes in. What was once worn by men as undershirts to stay warm during winter in the 20th century has since been popularized by Hollywood's leading men (think Marlon Brando in A Streetcar Named Desire) and menswear designers like Olivier Rousteing and Marc Jacobs as a fashionable way for men to show off their biceps and shoulders and give their underarms some breathing room. To get you started, we picked out a few of our favorite tanks for almost any occasion, whether you're exercising, running errands, or working from home.
Tracksmith Van Cortlandt Singlet

Classic collegiate design in an updated performance-focused material. Tracksmith makes a running singlet always ready for race day — and for those intense gaming sessions against your buddies.
Pas Normal Studios Balance Sleeveless Top

A high-end sleeveless shirt with a top-tier design, made with a polyester lyocell blend and featuring a bound crewneck. Pas Normal knocked it out of the park.
New Balance Impact Run Singlet Tank

This New Balance singlet has a light blue color we love and will match right in line with a pair of the brand's forever-trusted 3-inch running shorts. We can confirm this is a got-to if you want to beat the heat.
ASOS Design Organic Tank 3 Pack

ASOS produces affordable staples so any individual can go and overhaul their wardrobe if desired. A three-pack of tank tops comes in white, black, and gray, all made with soft organic cotton. Take note of the roomy cut on these too; we love the silhouette.
Into the AM Pharoah Tank

Into the AM takes its trippy graphic designs and applies them to its 100% ringspun combed cotton tanks. The result? A tailored sleeveless shirt you can rep to the gym or at the EDM festival you just bought tickets to.
Todd Snyder Made In LA Tank Top

A supreme comfort tank by none other than TS, this garment-dyed option boasts four colorways that will fade tastefully over time.
Hiro Clark The Sleeveless Tee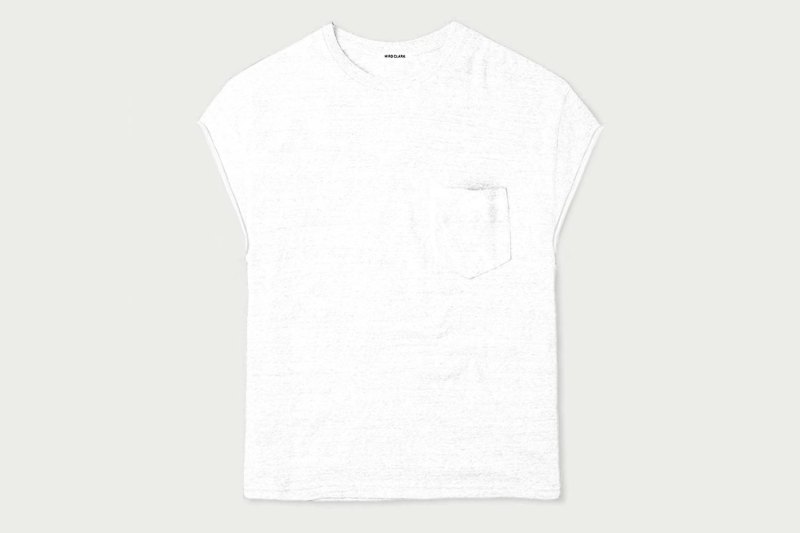 If you're opting for a bit more modesty but still want to let your underarms breathe, we recommend this minimalist sleeveless tee from Hiro Clark. Take note: These shirts run large, so make sure to cop a smaller size.
Vuori Tradewind Performance Tank

Vuori Tradewind is a perforated performance knit tank with UPF protection and quick-drying features. Wear it to yoga, to pickup basketball, or to snag your morning coffee. Plus, it's got a front pocket. Pure innovation.
Rhone Swift Tank

Rhone makes a dang good work pant, so it's no wonder they also make a dang good performance tank. Grab this olivine color if you wish to distinguish yourself among the seas of grayscale out there.
Volcom Solid Heather Tank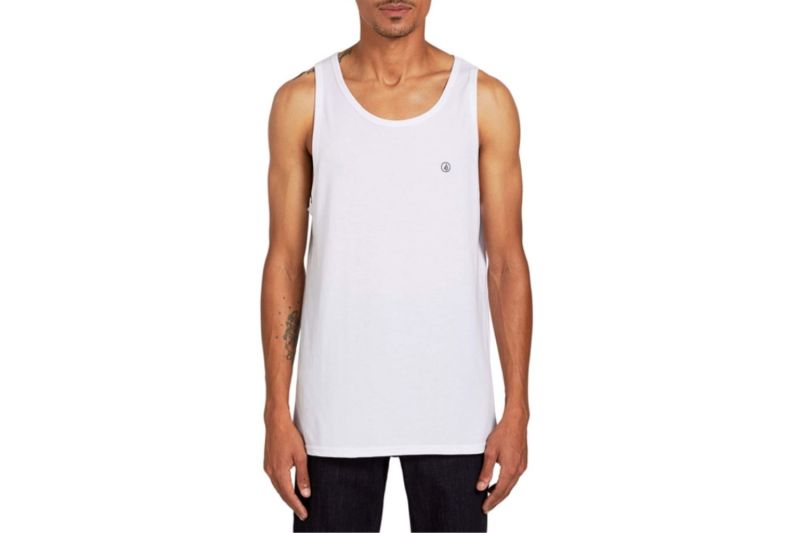 Volcom makes a West Coast skate style pick when it comes to producing their tank tops. This one is made of 50% cotton and 50% polyester, which means it will have a great feel while guaranteeing stretch. and features a stone embroidery logo.
Carhartt Workwear Pocket Sleeveless T-Shirt

From chiseling your body to building a new deck with your old man, this Carhartt tank is a breathable piece of workwear that will survive every challenge it faces.
Comfort Colors Tank Top

For all the Comfort Colors fans out there, we present you with its tried and true tank top. Put the pocket tee aside and go with this option every now and then.
Industry of All Nations Pique Tank

Industry of All Nations makes no-nonsense, 100% organic cotton garments that are undyed and unbleached. These tanks are made at the source from its facilities in India — which is just one of the responsible trade rules Industry is committed to.
$30 at Industry of All Nations
Hanes Adult ComfortWash Garment Dyed Sleeveless Tank Top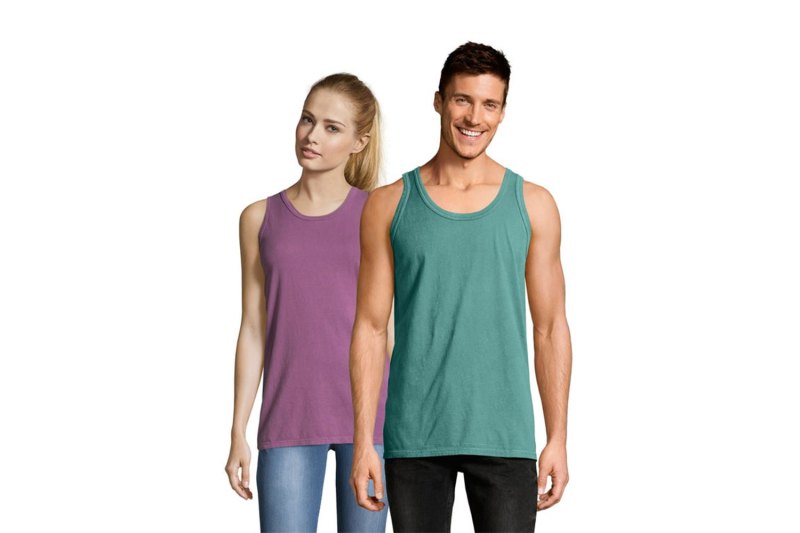 Don't let those fashion snobs shame you out of scooping up these durable tanks from Hanes (probably your go-to underwear as a kid). Made with cotton and available in 20 colors, these are the perfect stay-at-home tops.
Editors' Recommendations