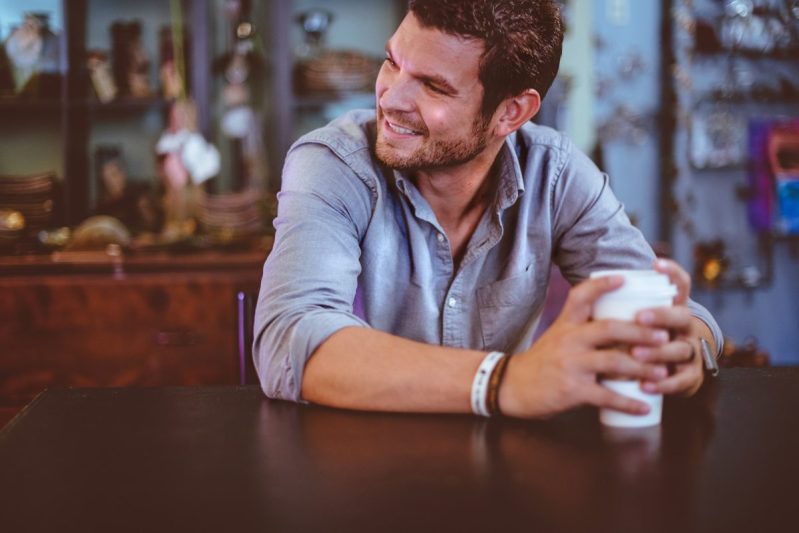 Everywhere you go, with a few obvious exceptions, you need to be wearing a shirt. And if there are places you don't think you need one, do everyone a favor and reevaluate that thought. Whether you are spending your autumn days raking leaves, spring long weekends hiking a mountain, or cuddling up on the couch in the extreme heat of the summer, you need to grab one of the best shirts for men on the market.
There are dozens of shirts for every occasion that you can choose from, so we have put together a comprehensive list of six specific types of shirts and the best options for each one. Elevate your wardrobe with one of these stellar shirts.
The T-Shirt
If you're the kind of guy who is big on comfort and style, your closet is probably filled with a lot of T-shirts of all different styles. It's an all-American style staple for good reason. Your daily uniform might look something like a T-shirt, jeans, and a fresh pair of white kicks, which is great for when you need to get ready in a pinch. T-shirts these days are far from basic. While a soft white V-neck is great, stripes and buttons can dress up the relaxed style instantly. Here are our favorites.
Banana Republic Authentic Supima Cotton V-Neck
You really can't go wrong with a basic black or navy V-neck T-shirt. These from Banana Republic are cut with extra room through the chest, arms, and waist, so they're not too fitted.
Fresh Clean Tee Wedgewood V-Neck
Fresh Clean Tees have been taking over the t-shirt industry with their ability to make any body type look amazing. With a fit that is just right on the shoulders, chest, and arms and a drape that hides any extra pounds around the middle.
True Classic Tees Crew
If Fresh Clean Tees have any competition, it is True Classic Tee. They offer the same spectacular fit and soft feel in a cooling fabric, along with a pack builder that ensures you always have the right shirt for the right occasion. Instead of choosing between the two, you can't go wrong with both.
BYLT Henley Drop-Cut
One way to liven up the tee is to opt for a henley version of it, the three buttons allowing for a basic but elevated look either on its own or under a jacket. Another way is the signature drop-cut hem by BYLT, long in the front and the back to give this t-shirt a unique look like no other tee in your closet.
The Polo
The polo will be your ultimate marriage between casual and business casual looks. It will look equally as stylish in the office as it will in the backyard. There are dozens of ways to wear a polo, and these are the best of the best for 2023.
Rhoback Annapolis Long-Sleeve Polo
Long-sleeve polo shirts like this one are an underrated style move in the colder months or indeed, any time it gets chilly. Throw this one on to hit the links or to hit a patio bar.
Huckberry 72-Hour Merino Polo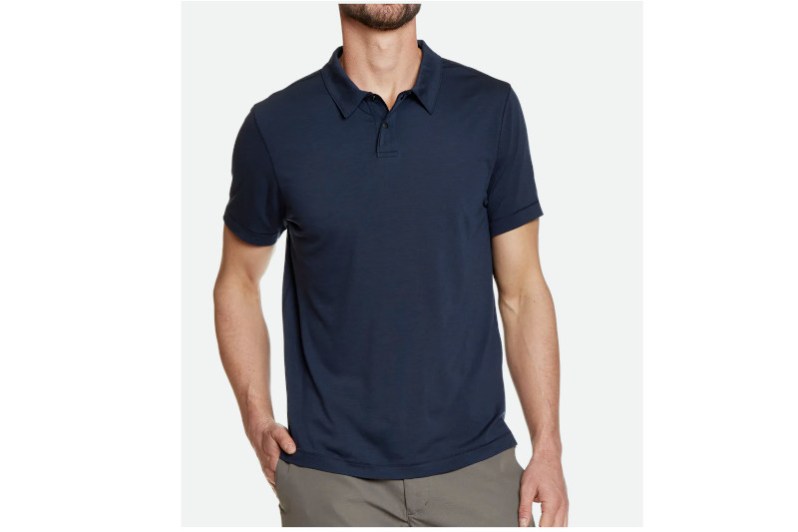 While we encourage you to shower once a day, this performance travel polo is built to be able to withstand 72 straight hours of wear without putting off any kind of odor. This will be the first shirt you grab when you're packing for a boys' trip.
UNTUCKit David Hart Cable Knit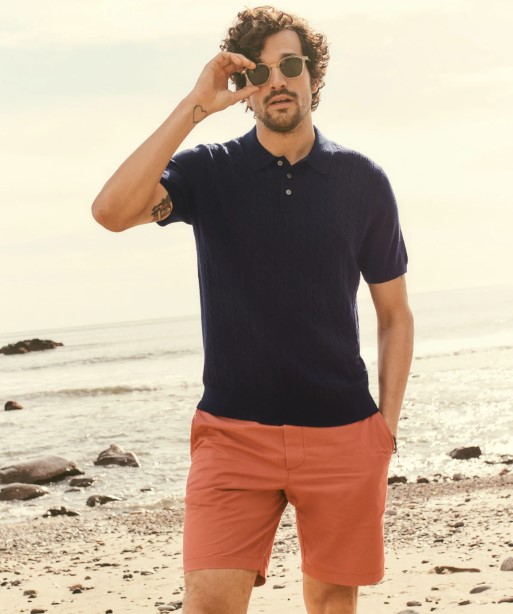 The sweater polo is taking over the polo looks in the summer of 2023. And UNTUCKit is leading the way with a beautiful knit polo created by designer David Hart, who has an entire line of top-of-the-line patterns for the summer.
Todd Snyder Geo Button Through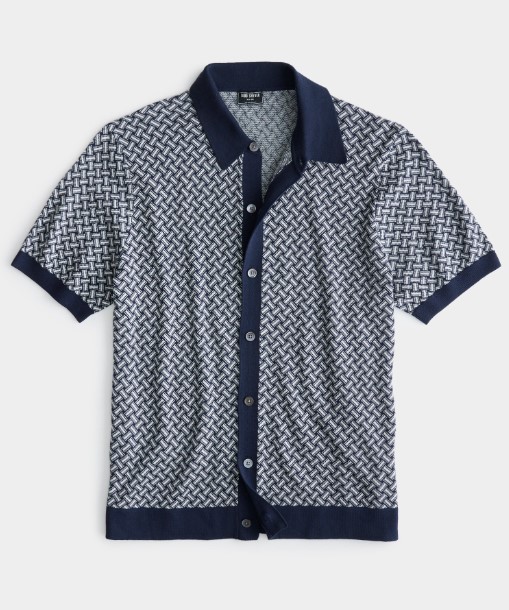 Speaking of taking over the polo world, the button-through is the newest and most unique look for the summer. As a marriage between the polo and the button-up, there is nothing you can't wear this shirt to.
TravisMathew Zinna Polo
Travis Mathew is one of the best lifestyle brands out there, with one of the most entertaining marketing campaigns featuring Chris Pratt. Their ability to meld function and fashion together is one of the best in the industry. This polo is part of Travis Mathew's must-have collection and embodies effortless style.
The Short-Sleeved Button-Down
Better known as the SSBD or Camp Shirt, this shirt definitely leans toward the hipster side of style. Commonly left untucked, the SSBD shirt is perfect for warmer temperatures when you want to show off your fun side but be a little more dressed up than your favorite graphic T-shirt. Plain color is nice, but what typically makes for a great SSBD is a fun and whimsical pattern.
Gitman Vintage Seersucker Cuban Shirt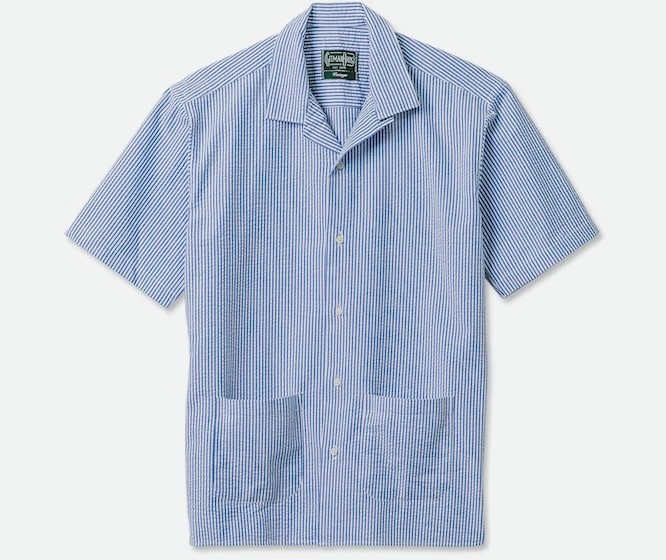 There is something to be said about a company that keeps 100% of their production inside the United States. Gitman has been around for nearly a century and this seersucker piece will keep you cool and stylish no matter where you live during the hot months.
J. Crew Baird McNutt Irish linen shirt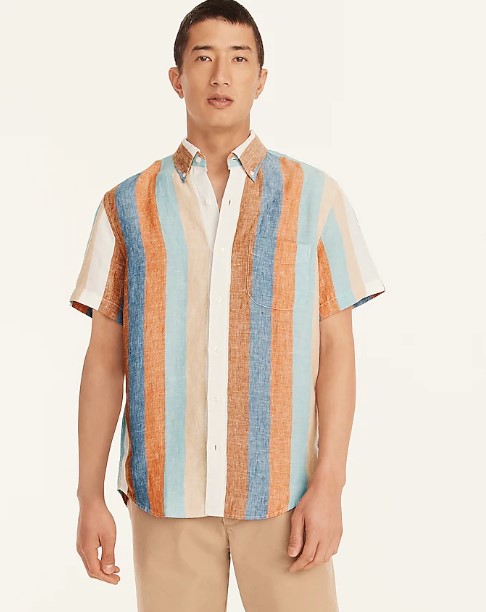 J. Crew knows a thing or two about fashion and comfort, and they sourced their linen from one of the best mills in the world, Ireland's Baird McNutt. Not only does this linen create a softness that is unparalleled, but the pattern will keep you the best-looking guy in the group.
Banana Republic Luxury Touch
When you have to wear something elevated but still want to wear a tee, this perfect addition to your wardrobe is made with anti-odor and moisture-wicking fabrics that keep you looking and feeling great.
The Fitness Shirt
When it comes to finding the best shirt for working out, you want to look for something that is lightweight, moisture-wicking, and breathable. You might be tempted to reach for an old graphic T-shirt before the gym, but if you choose a cotton shirt, you're going to be left overheating and drenched after a major heart-pumping session.
Ten Thousand Versatile Shirt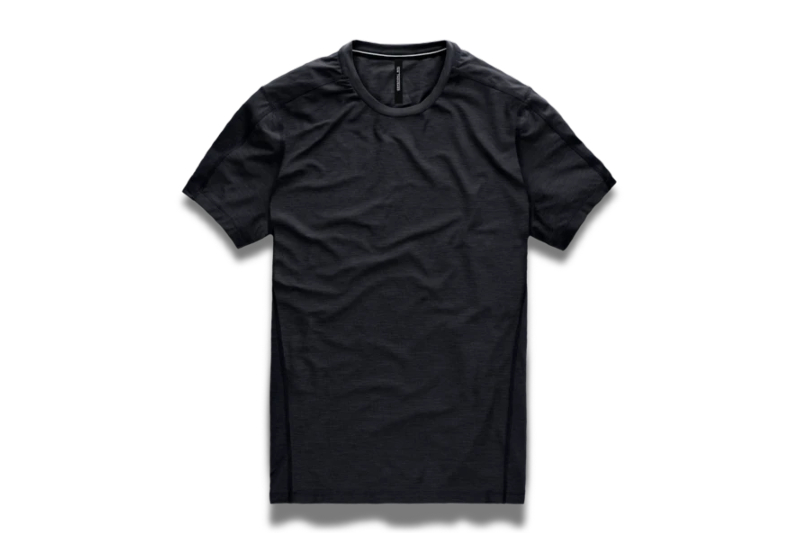 Ten Thousand designs its workout shirts with rigorous testing and durability top of mind. This workout shirt has been put through its paces plenty of times, so it can more than handle the demands of your next training session.
Athletegy Boss Blue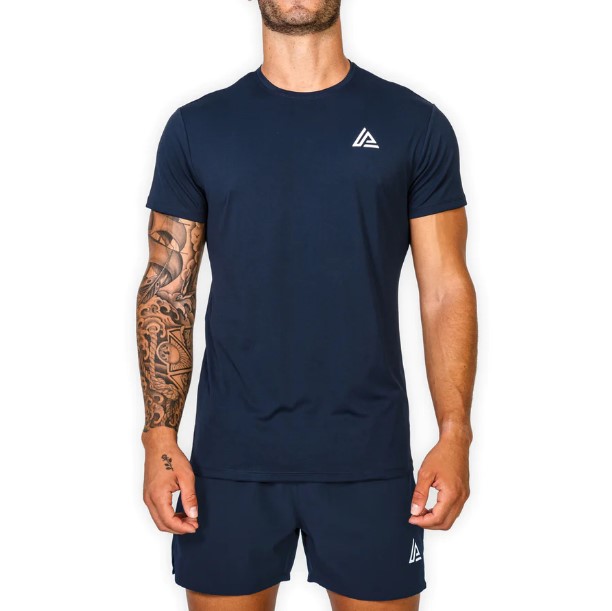 Made by athletes, for athletes, Athletegy is perfect for the man in the hunt for competition. With a name that combines the words athlete and strategy and the focus on remembering their drive for success, this is the perfect line for the man in the gym, on the trail, or riding away from the competition on the Peleton.
SuperX Spector Pullover
Every man has an inner nerd. Sometimes it isn't so inner. SuperX takes that idea and creates some of the most striking and badass looks for the gym inspired by your favorite superheroes. This Spector look is great, even for those who don't care a lick about comic books. And the best part is, they come with matching joggers and undershirts to keep you looking and feeling great while you lift heavy things.
The Flannel
If you hate wearing coats in the fall and winter, the flannel is probably your best option for a shirt. They make you look like you put a lot of thought and effort into your outfit while keeping you warm. The flannel will make you feel like you're still wrapped in a blanket on the couch. And who doesn't want that?
Flag & Anthem Shaw Vintage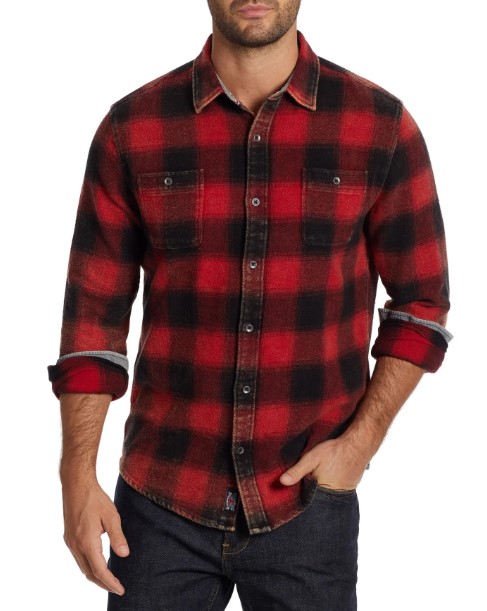 Flag & Anthem set the bar high with this flannel shirt. Collaborating with country superstar Dierks Bentley, the Shaw has a lived-in look that will make it appear as though you have been rocking this bad boy for decades.
Wrangler Plaid Flannel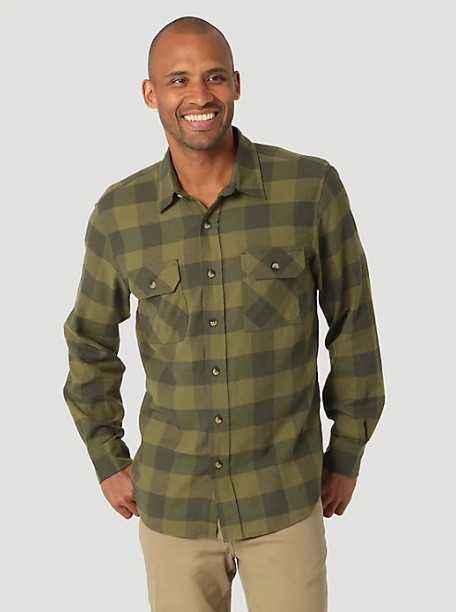 It's hard to think of a more iconic brand for workwear than Wrangler. With the flannel plaid casting a classic silhouette that will make everyone think of John Wayne, you won't have to work too hard to look or feel more stylish than everyone around you.
5.11 Tactical Lester Flannel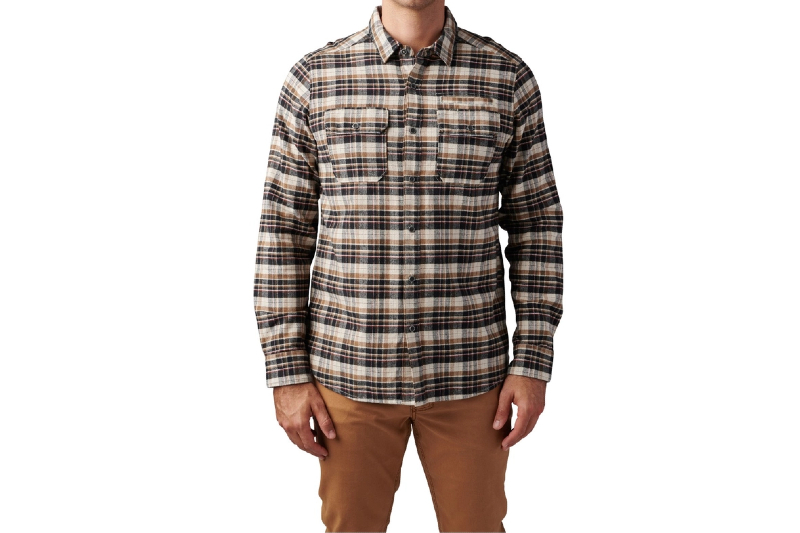 5.11 Tactical lives on the idea of being prepared for anything, and that means picking up the best apparel to keep you prepped. The flannel shirt gets a tactically minded upgrade, literally, in a rich cotton flannel chamois with an easy-to-wear snap-button design. Chest pockets for your everyday carry provide even more functionality.
Eddie's Favorite Flannel from Eddie Bauer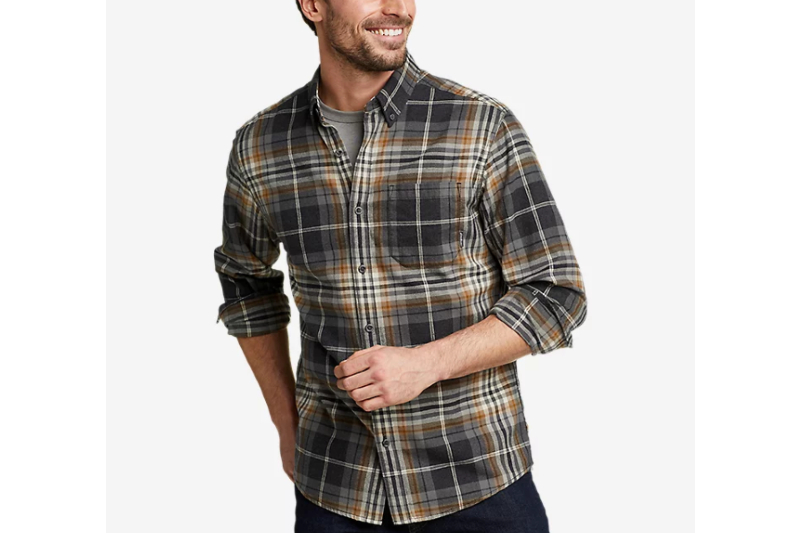 Eddie Bauer has long been a retailer with trusted roots in the outdoors, and the aptly named Favorite Flannel is a perfect example of what makes the brand such a staple. This has rugged appeal in spades for cold fall and winter nights.
The Long-Sleeved
Just as comfortable and versatile as your favorite T-shirt, the long-sleeved shirt provides extra warmth and coverage. A long-sleeved shirt is a perfect companion on chilly days when you need an extra layer under your fleece or jacket. If you're looking for both quality and comfort, below are the best long-sleeved shirts that will look great with your favorite pair of jeans.
Goodlife Supima Long-Sleeve Scallop
If it's a soft, comfortable long-sleeve T-shirt you seek, the kind you can wear with anything, then Goodlife has you covered. The scallop hem is a nice touch that allows you to wear this tee on your own, too.
Mack Weldon WARMKNIT Waffle
With their Insolating Thermolite technology, Mack Weldon brings one of the most comfortable and warm long-sleeve shirts. It is perfect both on its own and layered underneath one of your flannels or winter coats. The micro waffle knit fabric gives the shirt a texture and feel that will make you forget you are wearing it.
Bonobos Jetsetter Henley
Bonobos has a little bit of an odd feeling when you first walk in, as the minimal look makes you feel like there isn't a lot to choose from. In actuality, they have one option of everything they have to offer and will measure you for the perfect fit to send to your house. This Jetsetter will be one of your favorite choices with its moisture-wicking technology. Even though it has long sleeves, it will keep you astonishingly cool and dry.
J. Crew Cotton Pique-stitch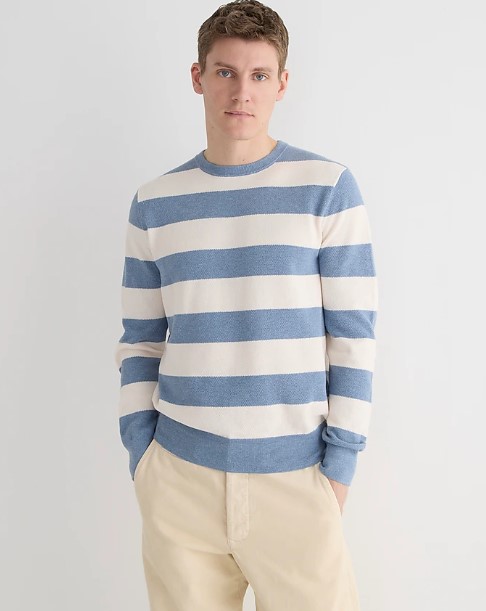 J. Crew is one of the quintessential brands that will keep you stylish year-round. They took their innovation to the next level by transforming their cotton-pique fabric and turning it into an elegant sweater that will keep you looking great during the cooler months.
The Button-up
Whether you are wearing it under a jacket or rolling the sleeves up in the most casual way, a good button-up shirt will be one of the manliest items in your closet. From a casual to a dress situation, here are the best button-ups for you to pick up in 2023.
State and Liberty Stewart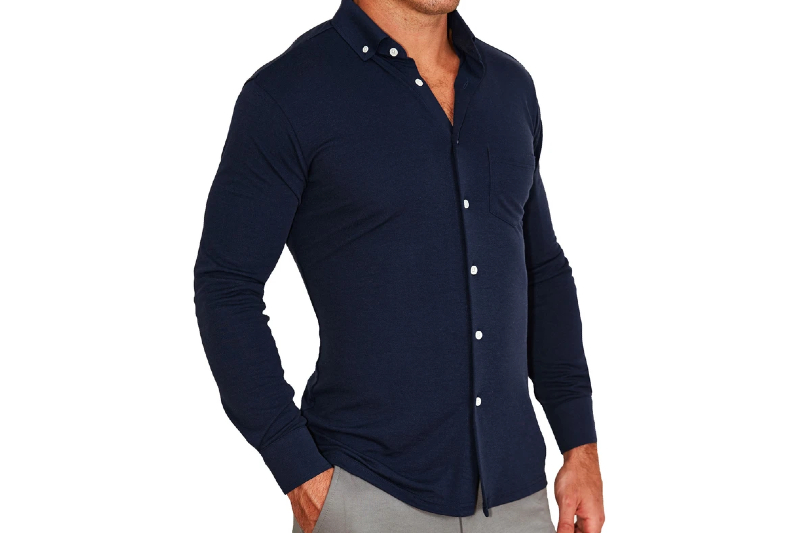 The Oxford shirt gets a performance-minded update here with comfortable stretch fabric and a cut that's perfect for athletic body types. Bonus points if you team it with the brand's athletic-fit dress trousers.
Snaps Landry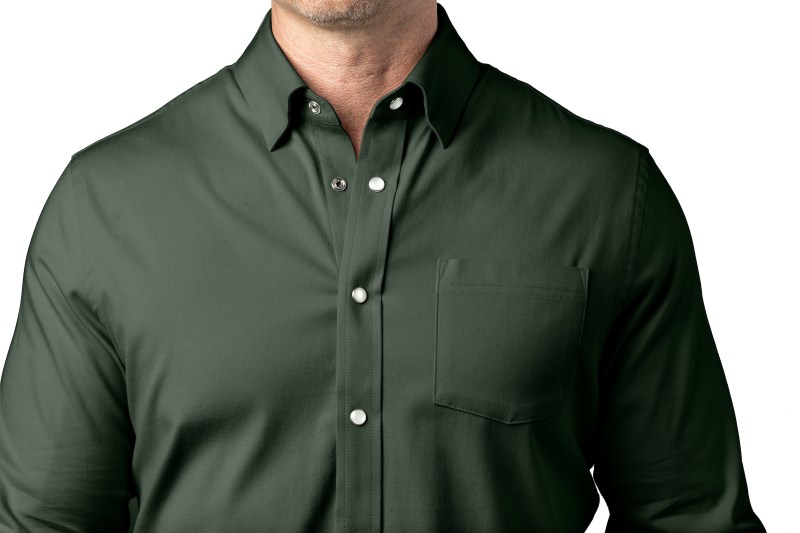 Snaps Clothing prides itself in its sustainable practices and providing transparency in the sourcing process that will make you feel good about your choice of shirt. The Landry takes a comfortable, stylish, and elevated silhouette and combines it with the rugged look of pearl snaps to make this the most unique shirt in your closet.
Ministry of Supply Hybrid button-down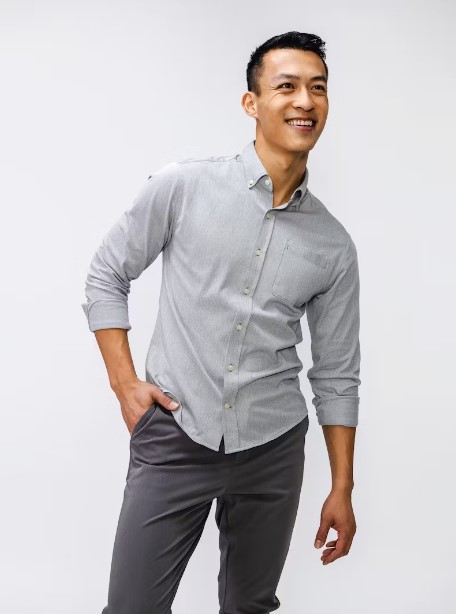 Ministry of Supply has a way of combining fashion with function and helping men to wear the most stylish items without sacrificing comfort. This hybrid option combines the stylish cut of a button-down with the softness of a tee. This will be one of the best investments you will make in your wardrobe.
Devil Dog Dungarees Military Chambray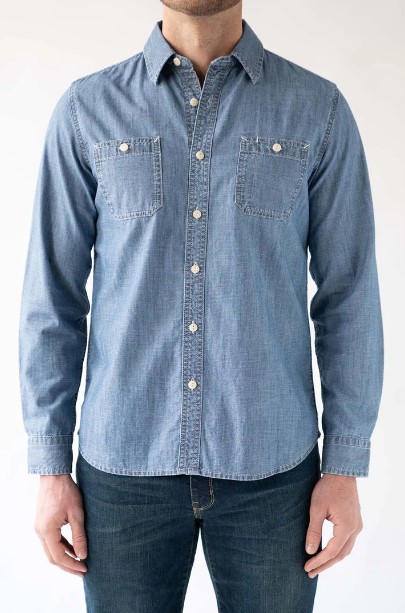 Devil Dog Dungarees does denim right, with comfort and durability that will take you from the field to dinner and drinks without needing to change it up. They don't stop at jeans, as they have an assortment of shirts and jackets as well. This military chambray is one of their best items, featuring a classic cut and cooling eyelets under the arms to keep you comfortable all day.
There you have it, over two dozen shirts spanning six different styles for you to add to your wardrobe. No matter what your lifestyle is, there is a shirt here that will fit you perfectly. Whether you are going to a backyard barbeque, a night out with dinner and drinks, or headed into the gym for a sweat session, there is a shirt on this list that will help you get it done.
Editors' Recommendations