Wine continues to boom on planet Earth and perhaps nowhere is that more true than in our very own USA. Seems most states nowadays have their own wine region or two, from California to New York to Texas. And even for the rest of us, it's never been easier to order the stuff, either directly from the wineries or your favorite area bottle shop.
Some wineries genuinely excel, distancing themselves from the pack by way of great wines, innovative approaches, cool aesthetics, and more. Some are tiny mom-and-pop shops operating out of seemingly hidden corners of the country. Others are more recognizable, revered by restaurants and sommeliers. They all share a common trait in valuing remarkable wine quality.
As you look to dial-in your wine game, look out for these labels. Visit if you can, but at least check them out online. Your palate will thank you.
Analemma Wines
Mosier, Oregon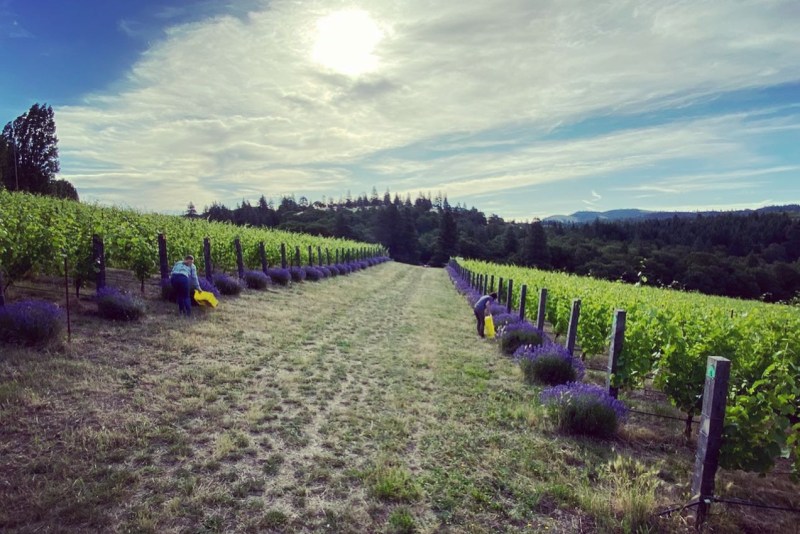 Easily one of the most exciting wine regions in the Pacific Northwest, the Columbia River Gorge is turning out options that are as breathtaking as the beautiful surroundings. Analemma is leading that charge, nestled in between Hood River and The Dalles in Oregon. Great wines come from wildly unique geographical areas and Analemma rests in the core of some incredible volcanic soils and a one-of-a-kind climate. That translates to memorable wines made from intrepid, Spanish-inspired plantings, like Mencia, Albariño, Grenache, and more.
Force Majeure
Walla Walla Valley, Washington
Walla Walla is as hot as ever, a bustling wine community in the drier, eastern portions of both Washington and Oregon. Force Majeure encapsulates everything great about the scene, crafting stylish and exquisite wines, inspired by Bordeaux and the Rhone. They source from tremendous vineyards and the fruit is treated with the utmost care in the winery's sleek production facility.
Tank Garage
Calistoga, California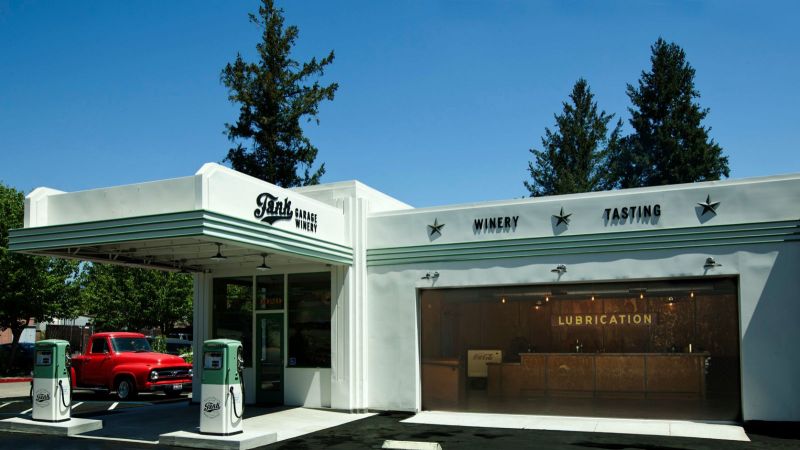 Since 2014, Tank Garage has been almost singlehandedly defining hip wine. Imagine a producer where the coolest music is always playing in the cellar and the labels are pieces of art in their own right. Oh, and the wine is delicious and inventive, ranging from daring white blends to carbonic maceration Pinotage. You'll go for the eye-candy (including an actual vintage gas-station-turned-tasting-room) and stay to savor every single sip.
Southold Farm + Cellar
Hill Country, Texas
Texas wine is where it's at, people. Hill Country is arguably the epicenter of all that, where Southold Farm + Cellar do their business. The establishment actually started in New York but was persuaded to head west by the vast potential of Lone Star enology. This is a hotbed for exceptional field blends, character-driven whites like Viognier, and even wines made from Portuguese grapes that thrive in the warm Texas climate.
Idlewild
Healdsburg, California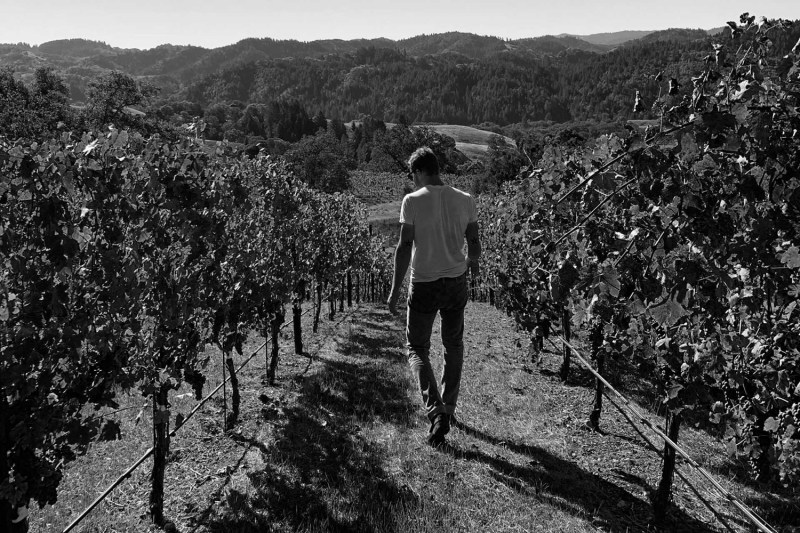 Healdsburg is the beating heart of Sonoma Wine Country, where any number of great producers get to work. Even in a crowded Northern California field, Idlewild sticks out, a fine Mendocino producer that's deeply inspired by the storied wines of Piedmont in Italy. They've pinpointed the best places to grow grapes like Dolcetto and Arneis and assemble wines with the kind of poetic beauty you love to share with friends because the experience is one of true discovery and realization.
Macari Vineyards
Long Island, New York
Previously just known as a bucolic getaway for city folk, Long Island is now synonymous with great wine. A lot of former farms and orchards have switched over to grapes and the resulting wines are getting some well-deserved attention. Macari is making its voice heard, with elegant concrete-fermented wines, zippy Sauvignon Blanc, expertly made pink wines, and great Merlot. The setting is about as unique as the wines in rural Mattituck; near the ocean and lots of inlets and vineyards overflowing with potential.
Rdv Vineyards
Virginia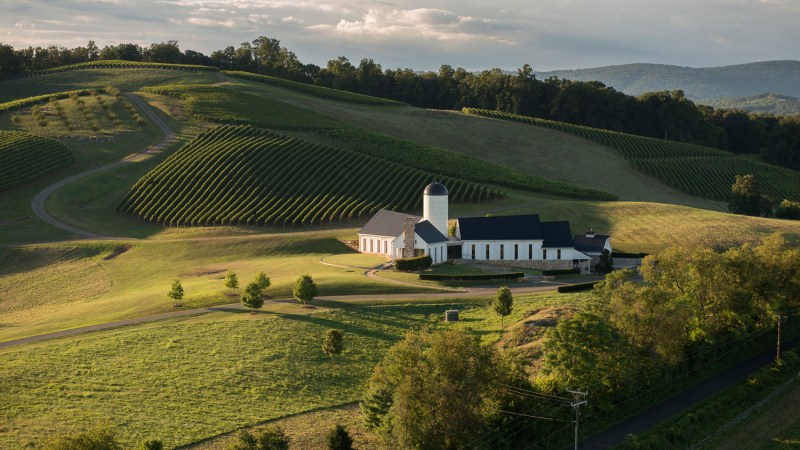 Virginia wine is as up-and-coming of a wine region as there is anywhere. That means exciting wines that are relatively inexpensive. Rdv is among them, making excellent reds that reflect the one-of-a-kind terroir of the commonwealth. Get out there now before the fame and fortune set in.
Sanford Winery
Lompoc, California
This premium outfit is a colossal reason why the Sta. Rita Hills region is so coveted these days. Sourcing from one of the best West Coast vineyards around Sanford & Benedict, the label has become a real bar-setter in a Santa Barbara scene that has since erupted. If Burgundian classics like Chardonnay and Pinot Noir are your thing, Sanford should move up your list of must-try's. What the winery knew in 1971 when it was first planted is now being fully — and rightfully — celebrated.
McKinlay
Willamette Valley, Oregon
We could easily throw several Willamette Valley wineries on this list. McKinlay stands out in its ability to produce affordable Pinot Noir in a region increasingly known for very expensive offerings. It's all the more impressive given how finicky the grape is, from low yields to its delicate nature in the cellar. For those who say there is no great $20 Pinot we mostly agree, except for McKinlay. But you'd hardly know it unless you're close with your bottle shop owner or sommelier friend, as the label does not even have a website.
Corison Winery
Napa Valley, California
Led by the immensely respected Cathy Corison, this Napa label does just about everything right. Corison specializes in Cabernet Sauvignon, the still undisputed king of America's most famous winegrowing valley. It is evocative stuff and worthy of extensive cellaring, should you feel like unlocking the real magic. Better still, it's a great visit, touting wonderful tasting programs and all the great views and open-air goodness one associates with Napa.
Quady North
Jacksonville, Oregon
Quady North is a reliable name in the southern Oregon wine scene, always able to turn out some top-notch Viognier or Syrah. It's extremely approachable, as evidenced by some fantastic boxed wine, but also responsible for wines so good you'd expect to be paying two to three times as much for them. One visit to the tasting room and you'll see why so many in the Pacific Northwest speak highly of owner Herb Quady. The label just opened a new tasting facility as part of its estate winery in the stunning Applegate Valley.
Editors' Recommendations