Texas is a massive state home to big cities, sprawling plains, and some of the best barbecue on the planet. It's also home to the nation's fifth-largest wine scene in terms of production and growing rapidly. Most of it goes down in the Hill Country outside of Austin and if this region is not on your wine tourism map yet, it ought to be.
Of the several American Viticultural Areas (AVA) in Texas, Hill Country is far and away the largest. In fact, at 9 million acres, it's the second-largest AVA in the nation. Visitors are treated to an assortment of varietals, from Cabernet Sauvignon and Tempranillo to Merlot, Sangiovese, and Tannat. There are white wines too, like Viognier, Riesling, Blanc de Bois, and more. And the weather tends to be stellar, meaning optimal sipping conditions pretty much year-round.
Here are the wineries to visit while sipping in the Lone Star State, along with a few suggestions on where to eat (hint: at pretty much every barbecue stand you come across) and overnight. Go thirsty and hungry and return satisfied. Also, with the pandemic still looming, be courteous and check in with each business beforehand to see what the reservation policy and COVID protocols are.
C.L. Butaud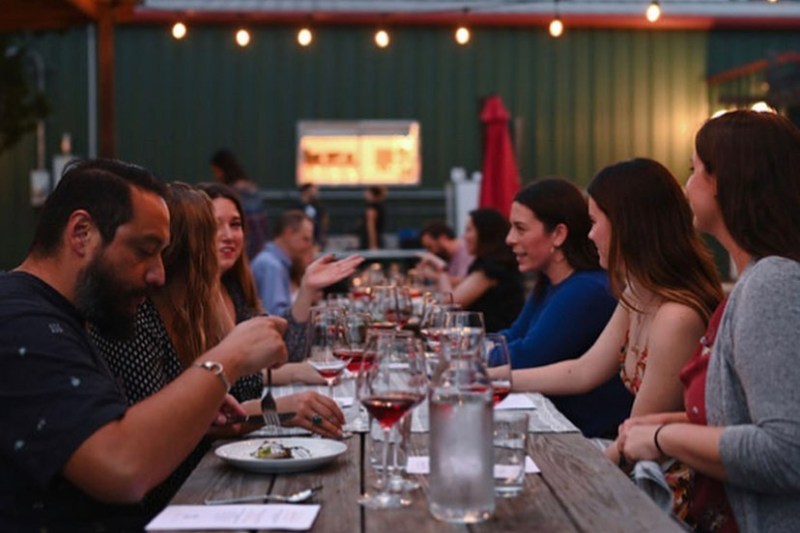 This is a great intro to the scene, both in terms of what's poured and the location. Set in rural west Austin on the way scores of tasting rooms and wineries, C.L. Butaud focuses on well-made red blends along with stand-alone varietals like Cinsault, Tempranillo, and Mourvèdre. The Texas producer cut its teeth in Napa before returning to the Lone Star state to open up shop in 2017. There's indoor and outdoor tasting at the shared spot, which features wines from the co-inhabiting label Wines for the People too.
Lost Draw Cellars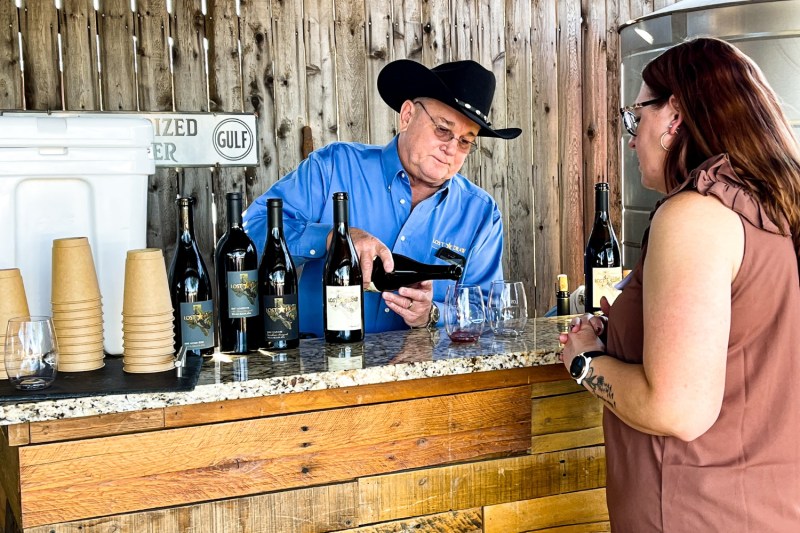 Inhabiting the charming wine country town of Fredericksburg, Lost Draw Cellars sources most of its fruit from the arid High Plains AVA in west Texas. That means you'll get exposure to some different styles and flavors through wines like Marsanne, Petit Sirah, Grenache, and even a GSM wine. A variety of tasting options are available, from standard flights to more involved affairs with pairings to match the wines.
AB Astris
Stonewall's AB Astris is a relative newcomer, with an estate vineyard planted in just 2018. But the wines are already gaining attention, from white and red blends to earthy Tempranillo and playful Pet-Nat sparklers. The tasting room isn't bad either, a contemporary structure overlooking a small estate vineyard in Stonewall. We suspect these wines will only improve further as the resident vineyard ages and matures.
William Chris Vineyards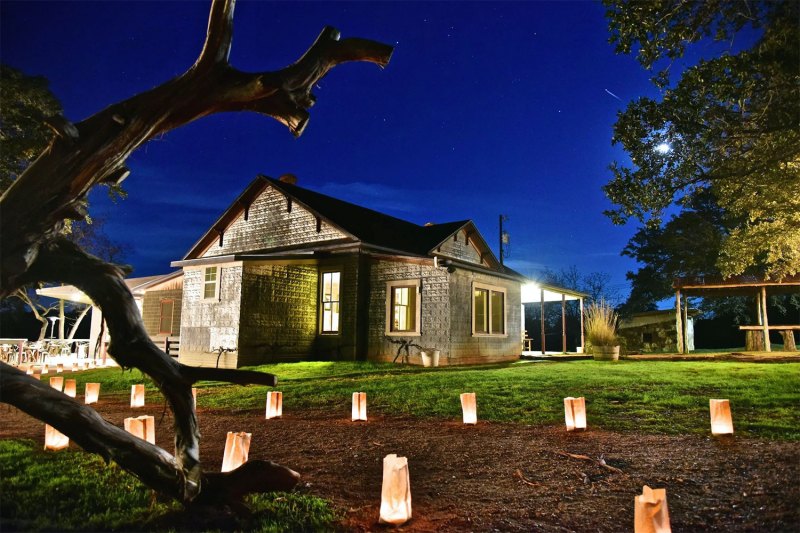 The team at William Chris were growers first, ultimately transitioning to the production side of the wine coin. That's great news for wine enthusiasts, as those who know and raise great fruit often end up with the best wines. Check out the beautiful Bordeaux-style blends, along with flavorful Merlot and pasta-ready Sangiovese. The wines are sourced from grapes grown throughout the state and continue to get massive respect both locally, and increasingly, beyond Texas.
Sandy Road Vineyards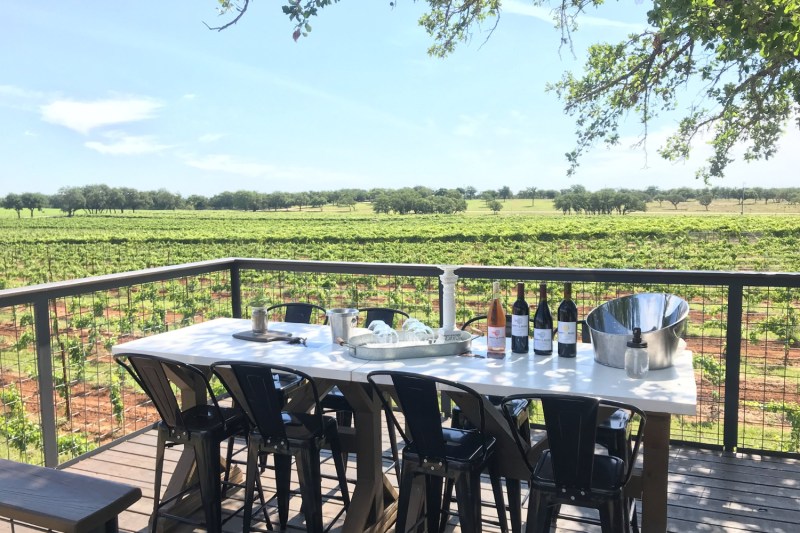 Set along the Pedernales River west of Johnson City, Sandy Road Vineyards is among the prettiest in Hill Country. The wines match the scenery and can be enjoyed via a private seated tasting adjacent to the family-owned vineyard. We like the refreshing GSM Rosé, along with the label's takes on Roussanne and Tempranillo.
Southold Farm + Cellar
Talk to most Texans interested in wine and they'll drop the Southold name. The label is making some truly elegant offerings and being inventive along the way. The wines are so coveted that they often sell out online. But fear not, they tend to set aside enough to pour for visitors, even when supplies are low. The label offers a trio of wine experiences, all unique and worthwhile. Look out for unexpected sparkling wines and reds made with tons of freshness and wild aromatics.
Duchman Family Winery
Duchman got its start in 2004 and has since become a practically mandatory stop on the Texas wine trail. They specialize in Italian reds and whites, along with Rhone blends and single varietals. The estate looks like something plucked from the Mediterranean and deposited in Hill Country. It's also a great place to sip while you gawk at the barrel stacks and the production facility where the winemaking goes down.
Beyond Wine
A great hangout in the heart of it all is Fredericksburg, a true historic outpost. You can live that lifestyle, if only briefly, at some classic cabins or tour the town on foot, popping into antique shops, tasting rooms, and eateries. We've mentioned barbecue already, and for good reason, as it's practically a religion here. Check out Salt Lick's headquarters in Driftwood, a convenient out-and-back from the many wineries of Hill Country.
Other great restaurant options include Apis Restaurant and Apiary in the Hill Country town of Spicewood. The establishment fully embraces local purveyors, curating memorable dining experiences rooted very much in the resident soil and that of its immediate surroundings. Another one not to miss is Laurel Tree, set in an actual tree in the fittingly-named town of Utopia. Here, you'll enjoy grub from a menu that changes weekly and can even stay on the property via the estate's luxury bed and breakfast.
Editors' Recommendations