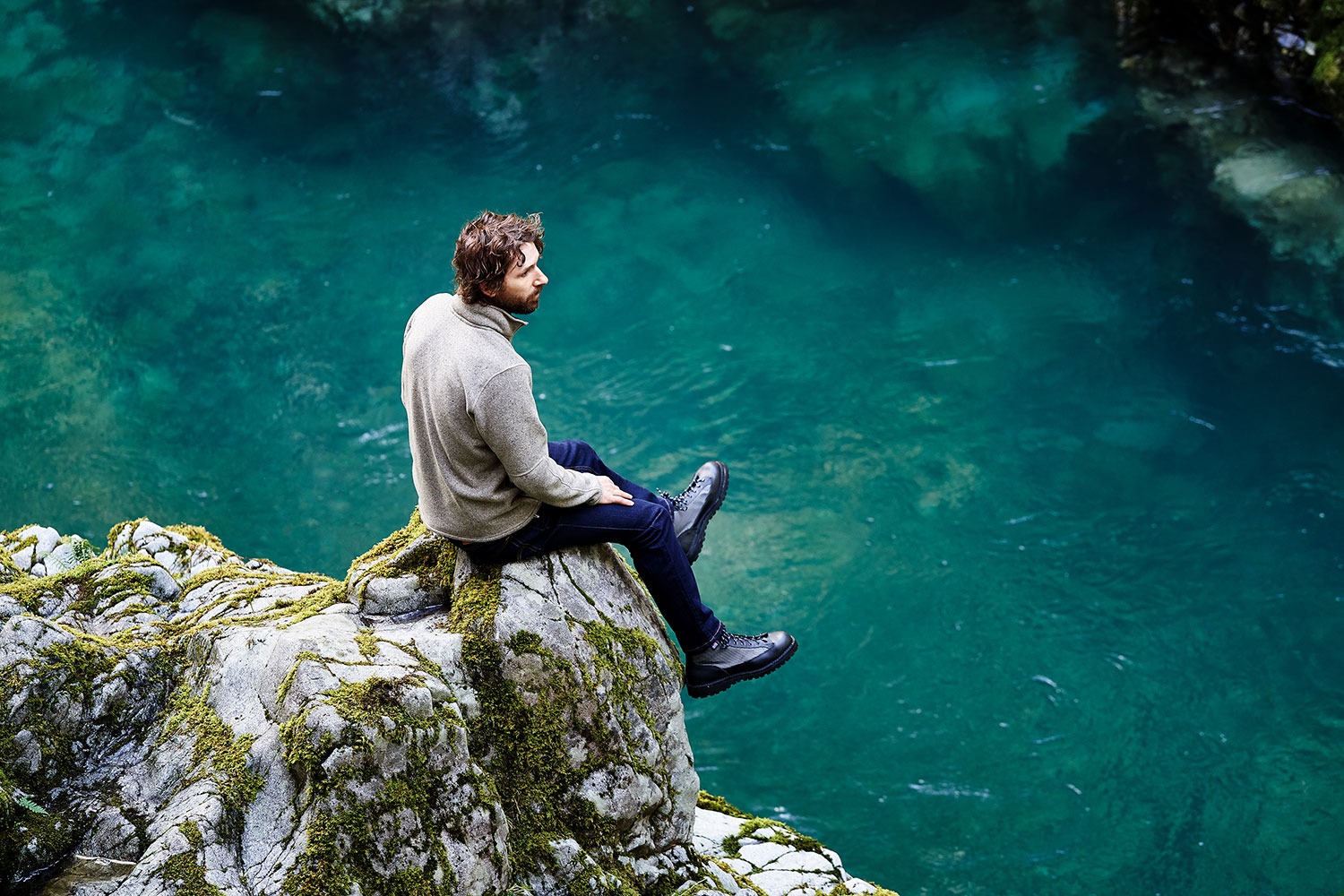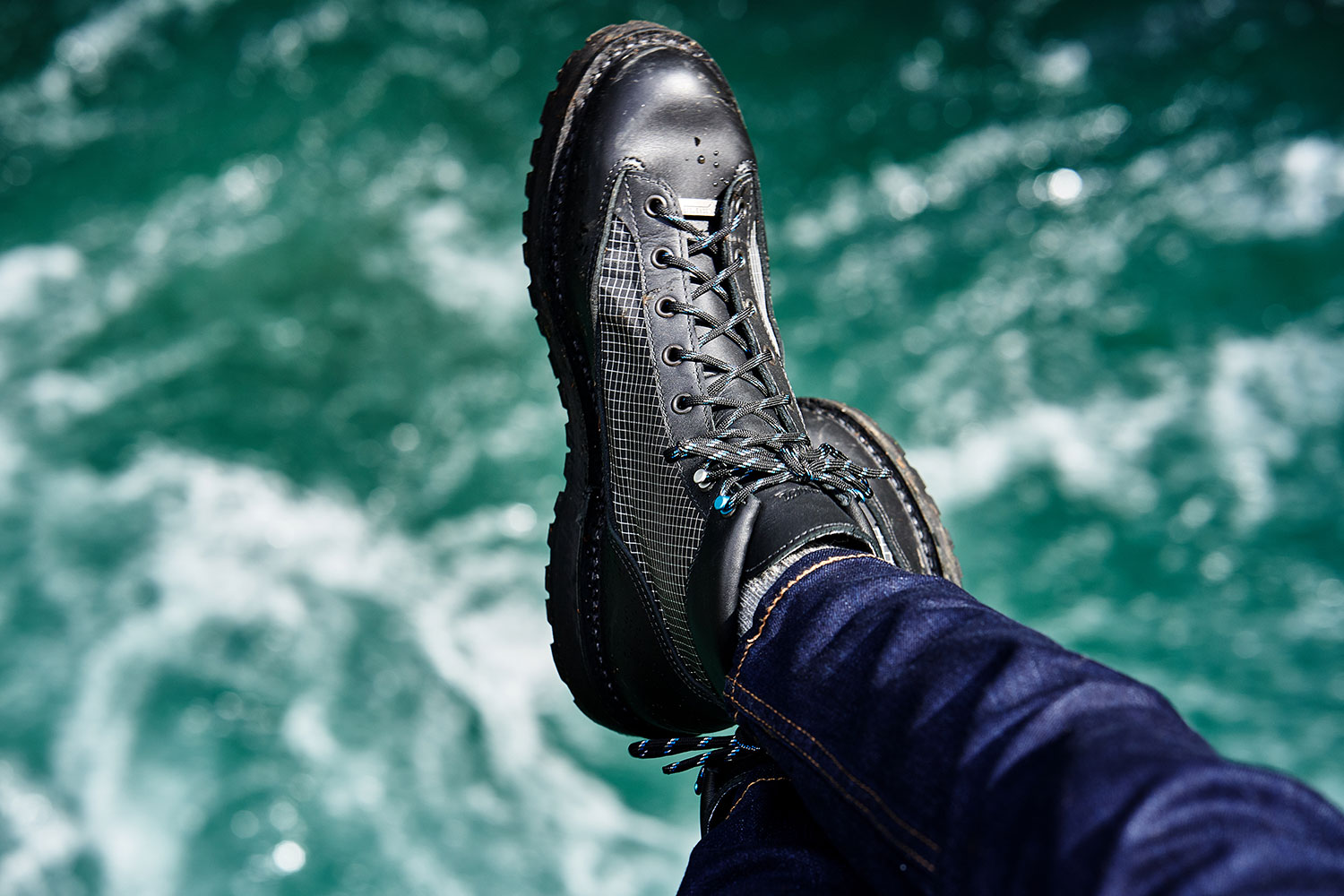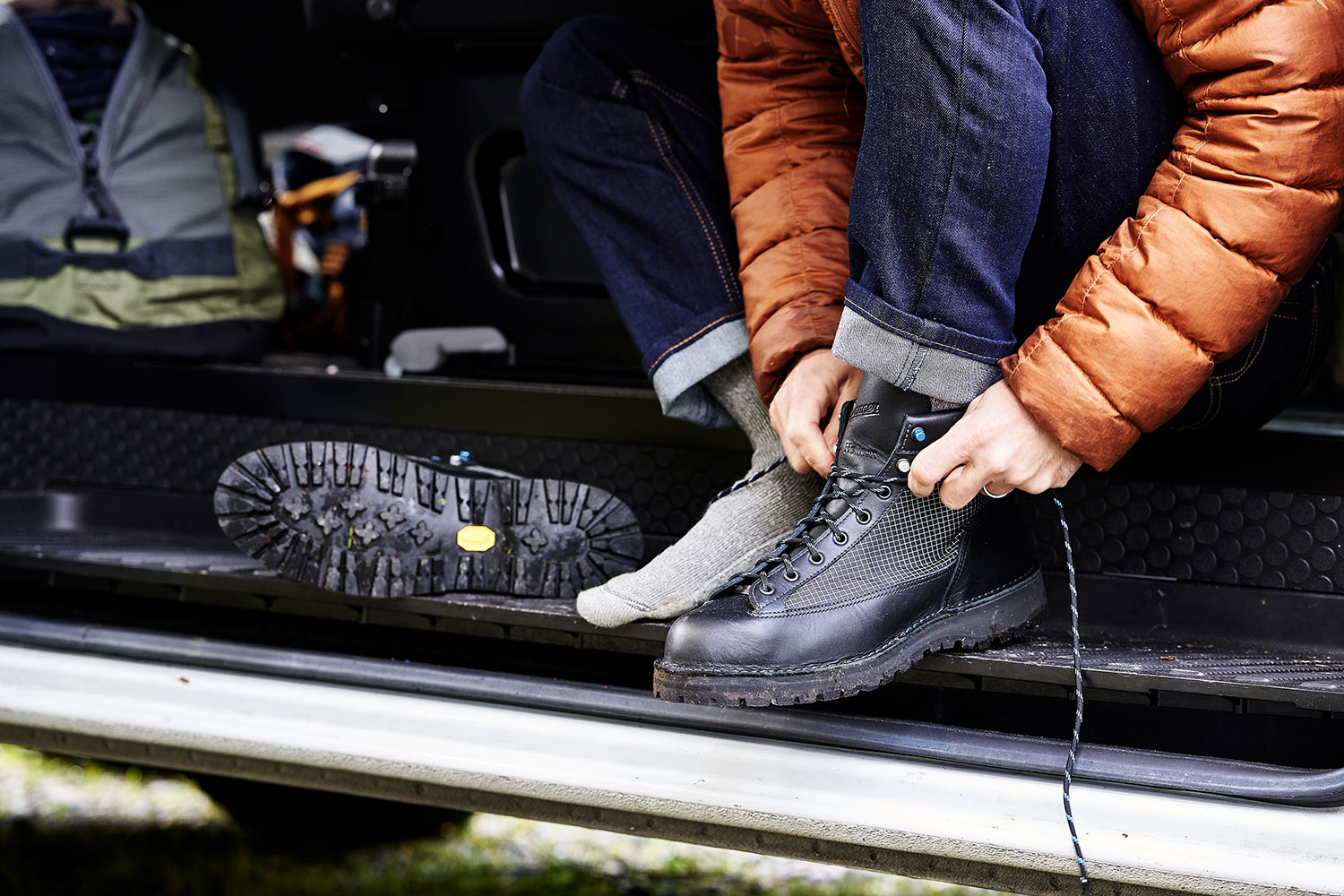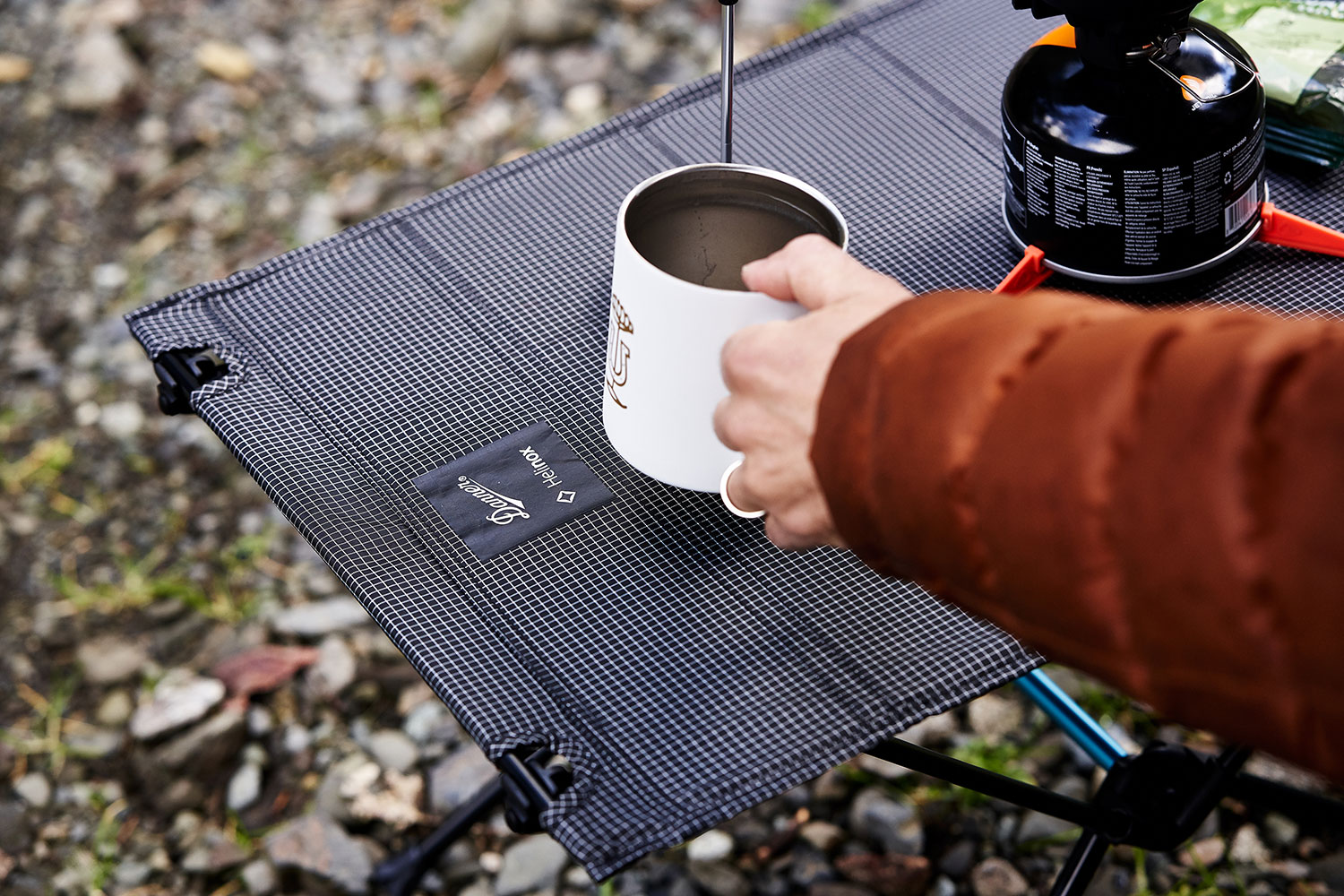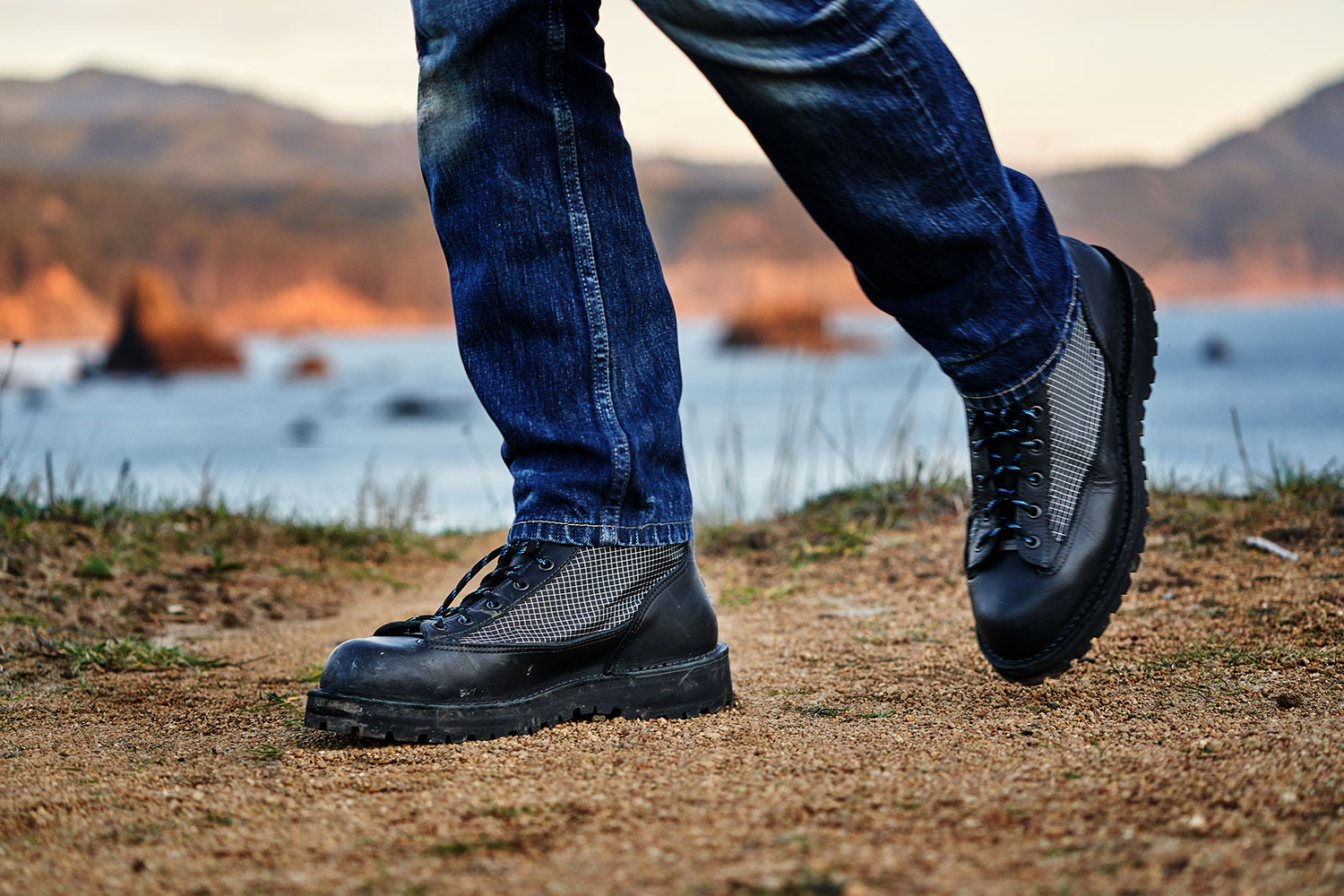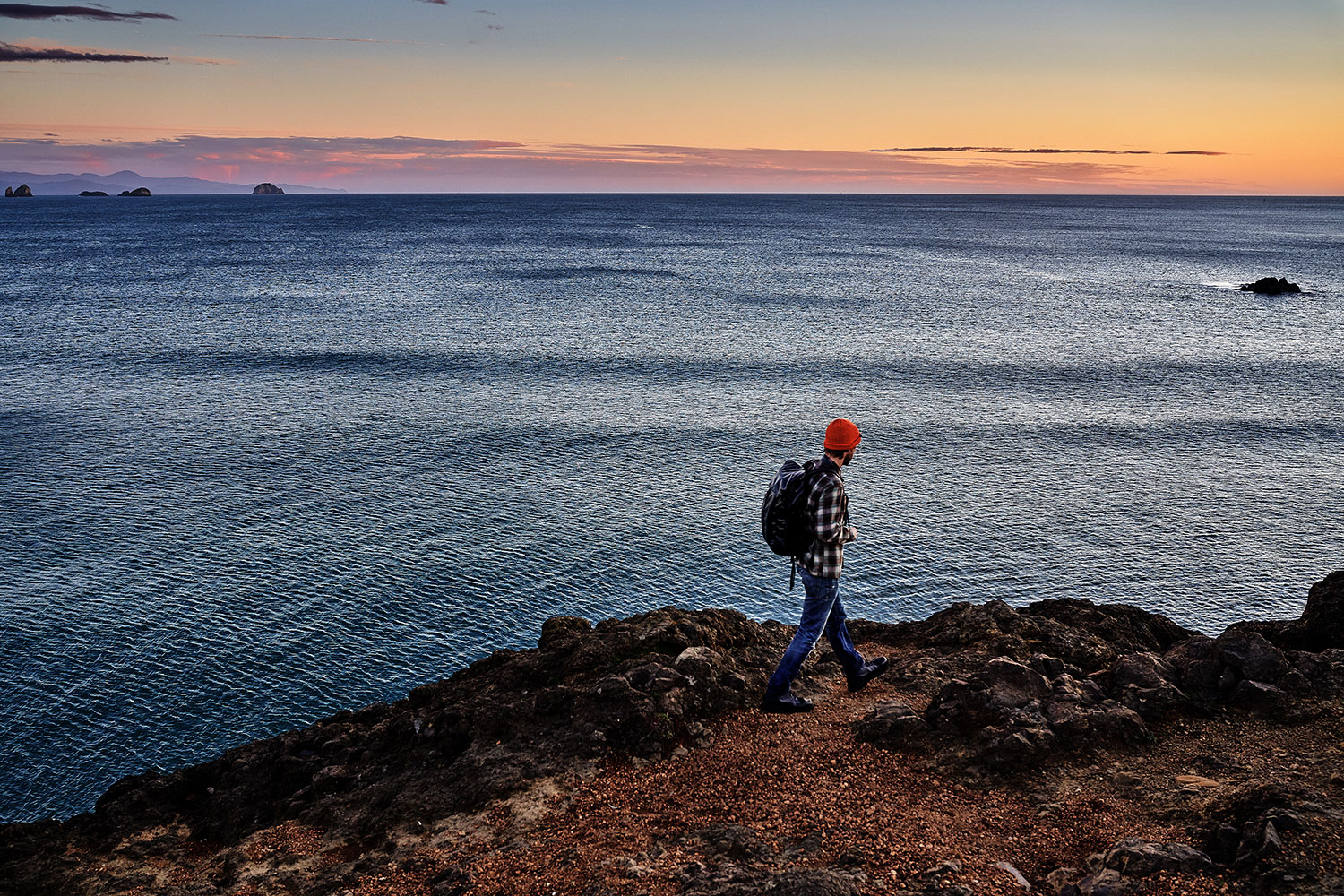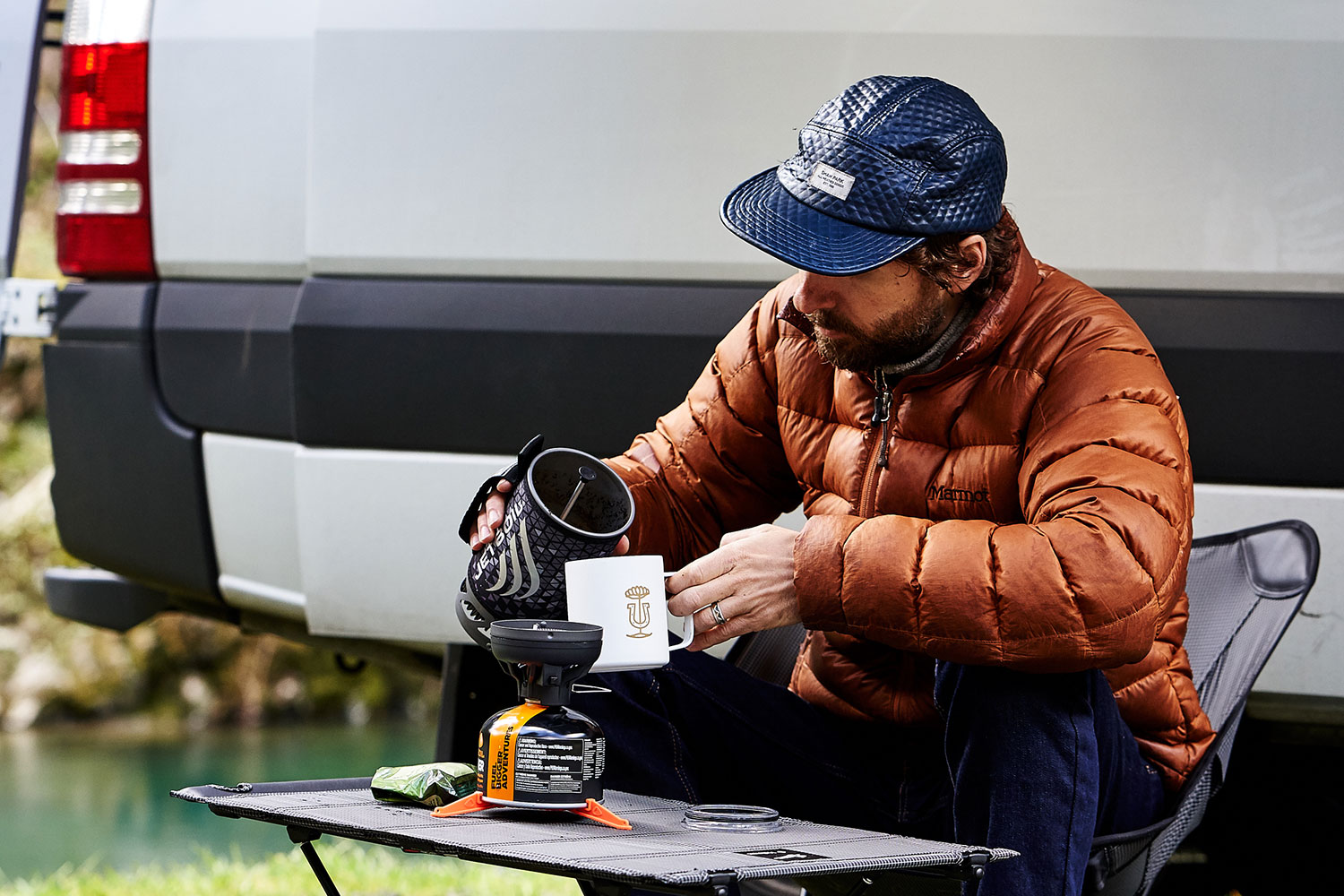 Among the ancient ceremonies that bid farewell (and f-off) to winter, ours involve a new pair of boots, a camping chair, and a table. Heritage outdoor brands Danner and Helinox are kicking off the Spring camping season with a new 2019 mini-line featuring those three items. This special-edition collab is making outdoorsmen go H.A.M.
Danner and Helinox have built their brands on making tools and footwear that last a lifetime and they're finally coming together to swap secrets and share craftsmanship. The pure aesthetic result of the Danner X Helinox collab is stone-cold foxy, relying on a black-and-white grid print to cross the line's trifecta.
Just because it's spring doesn't mean we want Easter purple hiking boots.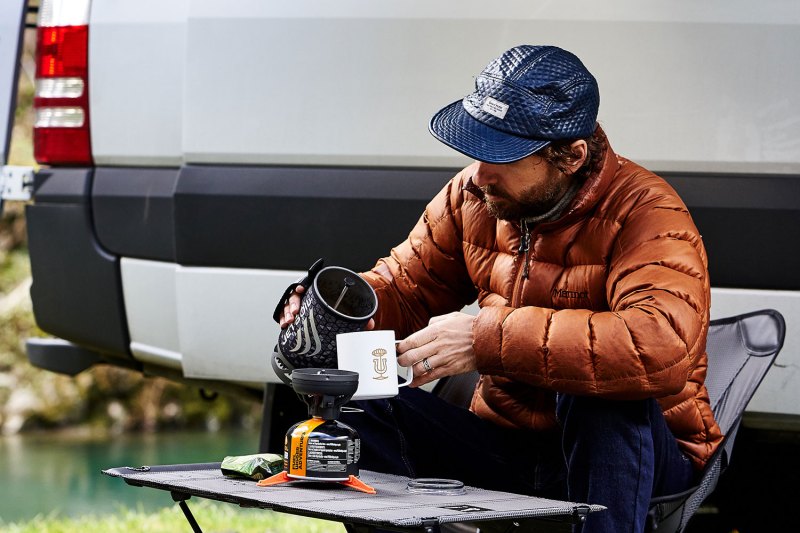 The Helinox Chair One ($150) and Table One ($150) use precision engineered nylon joints and an ultra-durable Helinox textile created specifically for this collaboration (i.e. the grid design we were boasting above). For being actual furniture, Chair One and Table One pack down to nearly nothing and can be set up and broken down without an Ikea manual. Their single-shock corded pole construction deserves a big thank you for that simple assembly.
In true Helinox fashion, the pole frames are made of industry-leading DAC aluminum.
DAC, for those who don't know, is a South Korean company that, for the past 30 years has dominated the ultra-light yet ultra-strong alloy production for outdoor gear (they're used in tents by The North Face, Kelty, Black Diamond, etc.). Trusted DAC aluminum poles on the Danner X Helinox chairs are one thing, but the collab boots also rock a custom DAC upper lace hook, which is a small but baller detail.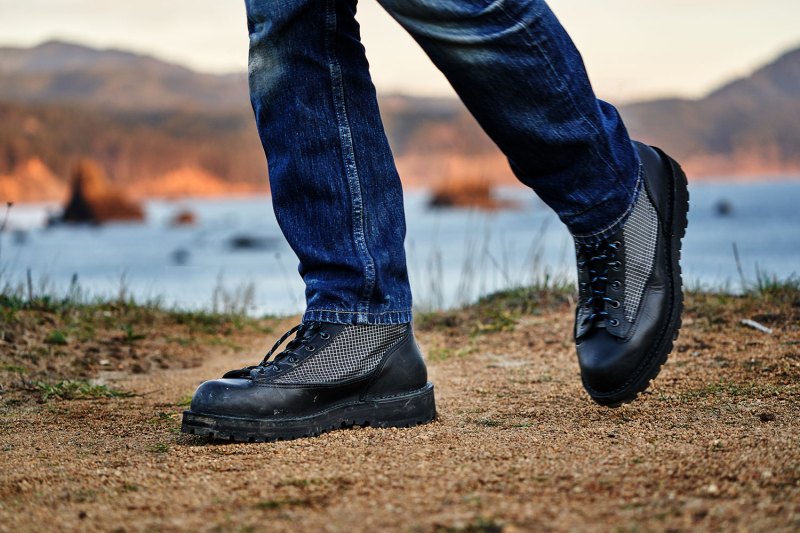 The Portland-made Danner Light collab hiking boots ($390) have a classic Vibram Kletterlift outsole, Danner's renowned stitch-down construction, and the same Helinox textile, plus ultra-strong Dyneema laces keep the boot sturdy. FYI, Dyneema is a badass lightweight fiber that's 15x stronger than steel. (Kisses bicep because that's hardcore and so are we.)
Danner's immense track record in durable leather boots is hard to top for a spring hiker, adding to the fact its GORE-TEX waterproof liner deflects April showers. Although, they're so good looking we don't want to get them muddy. However, Danner's 2018 collab boot with Patagonia you definitely want to get wet and filthy.
All-in-all, this is one steely line built around the basic concept of gnarly outdoor gear that is lightweight and completely essential to getting outside this spring. Hike to campsite, easy setup, chill. Is that so much to ask for? Danner X Helinox say, "Nah, we got you."
The two companies add, "Overbuilt yet featherweight, all three pieces are sure to be in your outdoor kit for a long time."
Editors' Recommendations