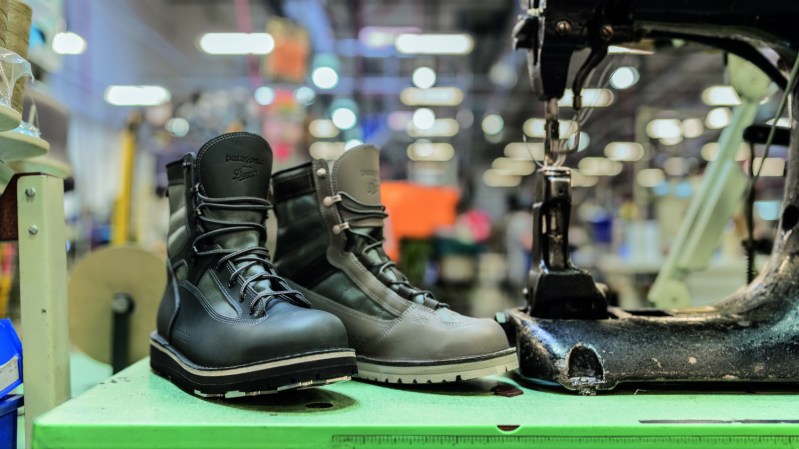 Any time two of our favorite brands come together, we geek out hard. Such was certainly the case when we encountered this collab between Danner Boots and Patagonia at last month's Outdoor Retailer Summer Market.
Both brands are known for their legendary history and quality craftsmanship. Danner specializes in rugged leather boots made to take the wear and tear of an outdoor lifestyle, while Patagonia is renowned for its innovative designs built around sports and adventure performance. The result of their latest collaboration are two iterations of a Wading Boot built specifically for fly fishing.
The Foot Tractor Wading Boot, long a staple of the Patagonia catalog, sees even more improvement with the craftsmanship of Danner. It provides heavy-duty support and protection for the most intrepid of fishermen. Choose among soles crafted from felt, sticky Vibram rubber, or aluminum bar. Each sole has its uses, depending on your preferred underwater terrain. Any of these option guarantees your feet stay warm in the most bone-chilling water and comfortable even through hours of fly-tying.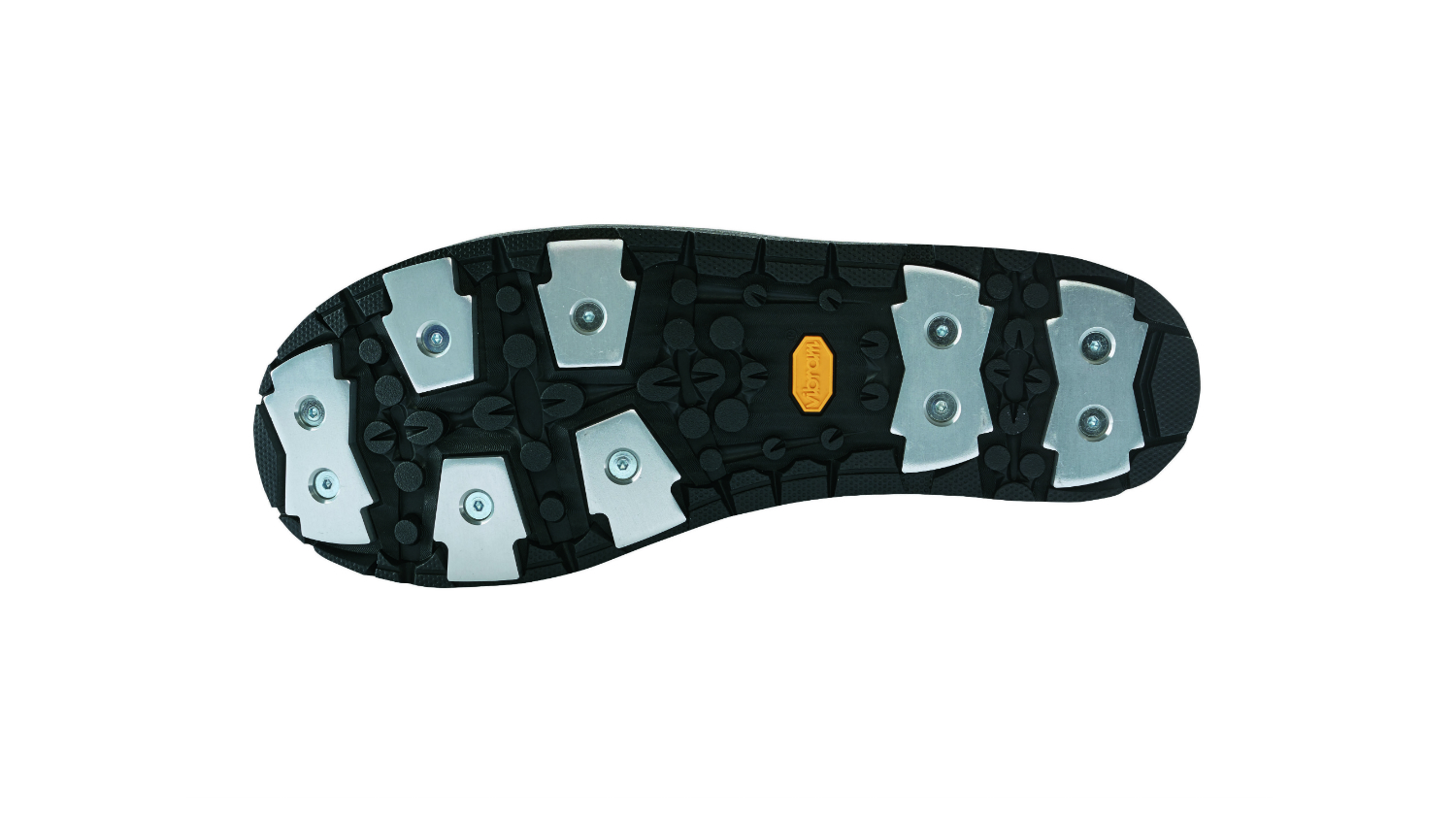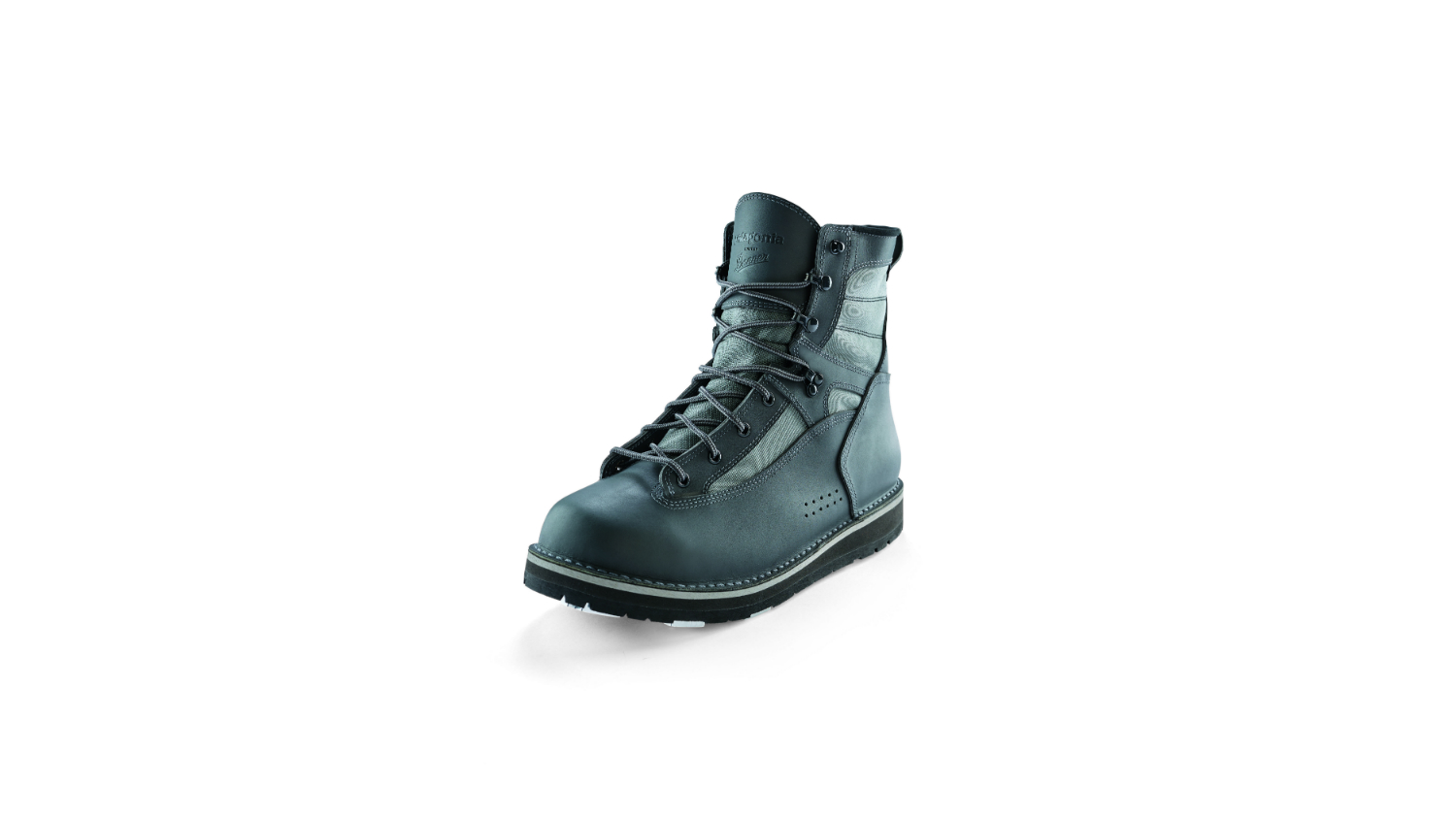 The River Salt Wading Boot offers an innovative lighter-weight variation specifically for wet wading and long approaches, while still guaranteeing excellent comfort, performance and durability in both fresh and salt water.
Made with a blend of waterproof full-grain leather and 1000 -enier nylon, these boots feature stitch-down construction, which allows them to be repaired and re-crafted as they age (just visit your local cobbler or send back to Danner's Portland workshop for repairs), ensuring high performance for years to come. Both companies stake their reputation on these being the only pair of fishing boots you need.
In fact, in a release, Patagonia stated, "The love of wild fish and wild rivers lasts for a lifetime, so we've channeled our own obsessions into building products that last just as long. Meticulously designed in partnership with Danner, and built by hand in Portland, Oregon, our new Foot Tractors are the best wading boots we've ever made—and we believe they're the last ones that you'll ever need to buy."
Challenge accepted, Patagonia X Danner.
Look for these boots to be released in February 2019 with starting prices at $450.
Editors' Recommendations