In the midst of the Great Depression, Charles Danner took it upon himself to open a small factory of twelve employees in Chippewa Falls, Wisconsin, to create and produce the best-crafted, most durable work boots in America. Thus, Danner boots was born.
To Danner, superior craftsmanship mattered — regardless of the economic climate — and it was this stubborn belief in quality boots that carried his company through the next few years in Wisconsin where a pair of Danner boots sold for just four dollars.
However, by 1936, Danner discovered an even better business environment for his hard working brand of boots: the Pacific Northwest. With the opening of the Panama Canal in 1914, Pacific Northwestern ports began to expand and shipping and logging exploded in Washington and Oregon, resulting in an influx of loggers and longshoreman who all wanted durable, rugged work boots. Further development of hydroelectric dams in the region in the early 1930s provided inexpensive and reliable electricity that would eventually go on to power not only the economic engine of the region, but also Danner's new factory.
With a large population seeking just the type of product he was producing, and with the cost of a pair of good boots in the Pacific Northwest reaching upwards of ten dollars (nearly $180 in today's currency), Danner picked up shop and moved to Portland, Oregon, to be both closer to his target customers and to turn a tidy profit. (See gallery below for archival Danner factory images.)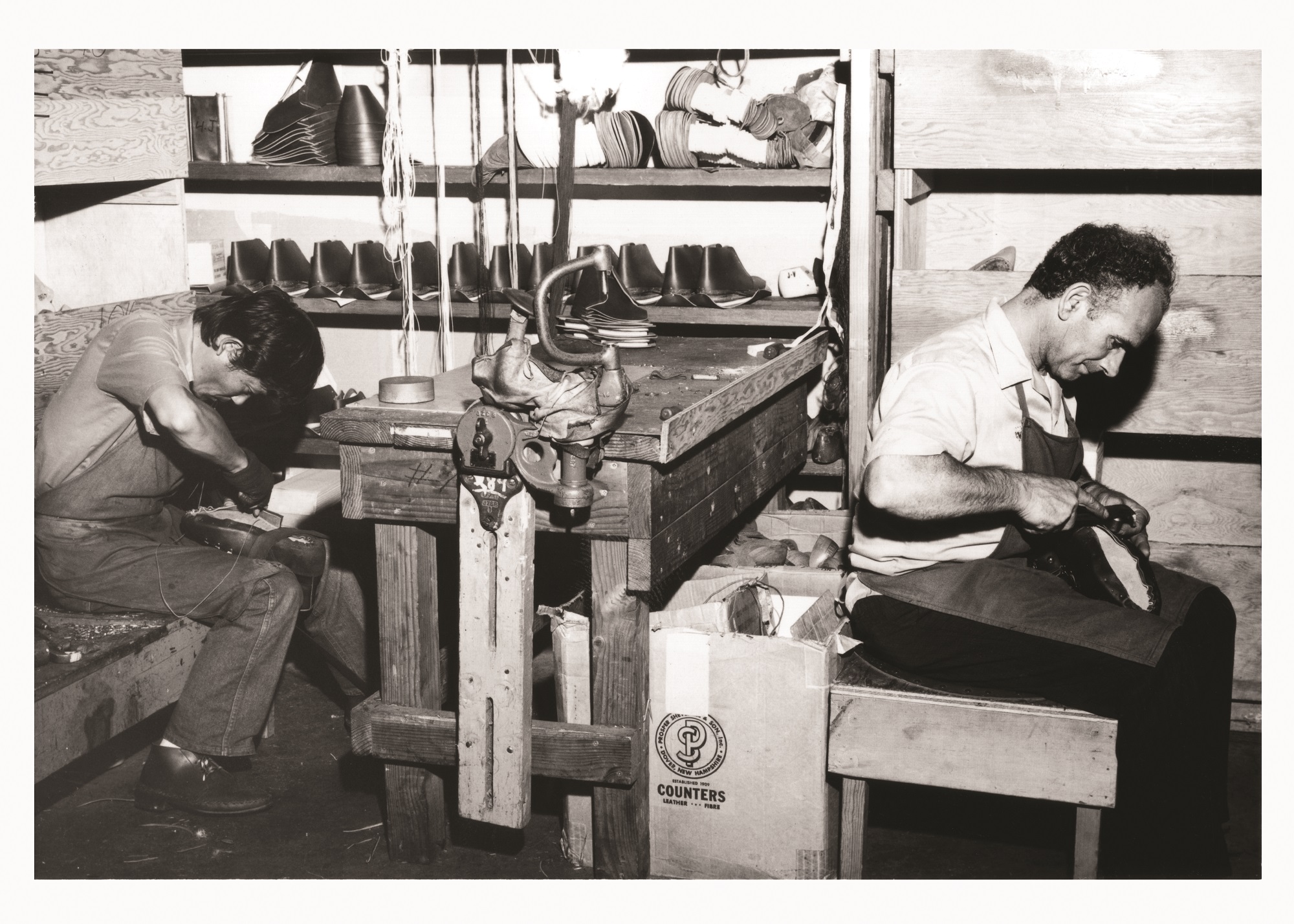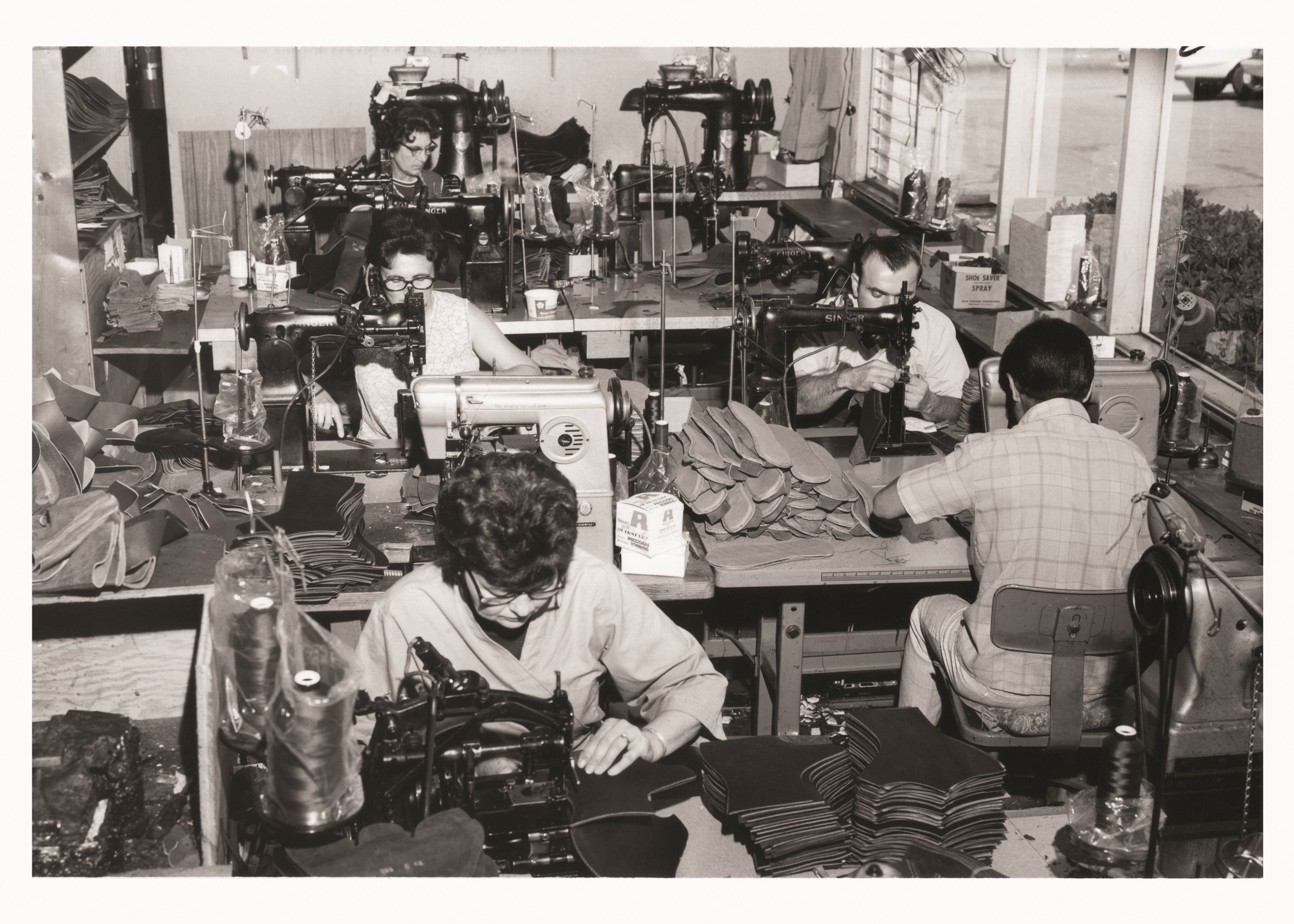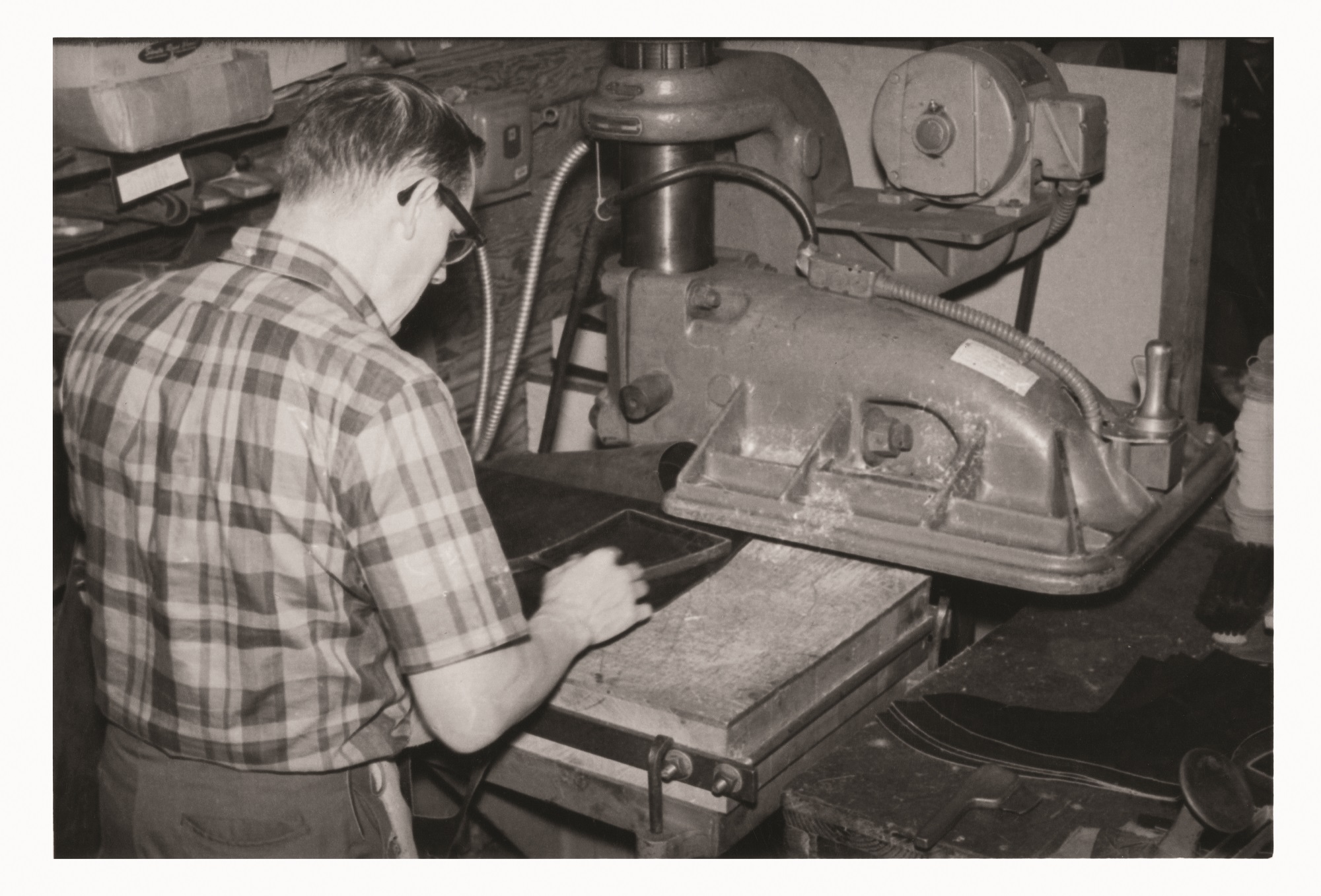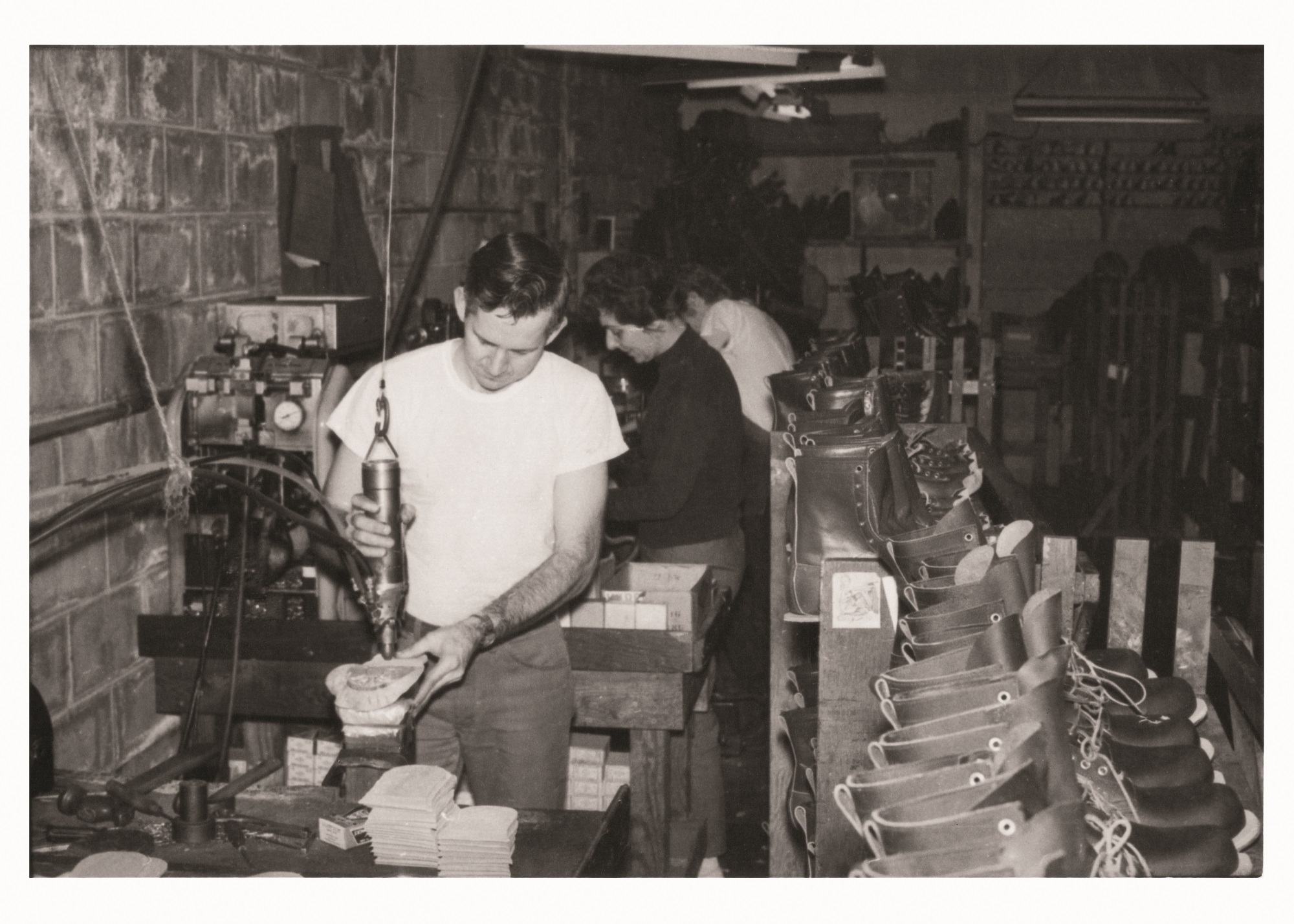 "The Pacific Northwest was the ultimate proving ground for Danner boots, and Danner boot makers," says the company. "From the earliest days, [they] used only the best materials and only the most skilled craftsmen … Danner [is] a favorite of tradespeople and outdoorsmen who understand that a well-made boot, though more costly, would outperform and outlast several pairs of inexpensive ones."
From that point on, Danner boots became the must-have work boots for the hardworking men of the Pacific Northwest and a steady employer for the people of greater Portland.
In the 1940s, WWII increased the need for a fighting-fit pair of boots, so Danner moved shop from their original PNW factory to a new facility which allowed them to build (by hand) 240 pairs of boots a day. The following decade saw Danner's size increase once again, prompting another move to a third manufacturing facility, the addition of everyday boots and shoes to the company's product lines, the opening of Danner's first retail store, and the first use of new fabrics and construction techniques that made Danner's boots as technologically advanced as they were tough.
The 60s and 70s saw Danner's expansion into the hiking boot world with the introduction of the Mountain Light trail boot, which Backpacker Magazine voted the best out of 22 competitors. Only a few years later, Danner became the first manufacturer to include GORE-TEX liners in their boots, making them truly and completely waterproof.
After 50 years of being in the business, the Danner family sold their company to Eric Merk in 1983 on the condition that Merk follow and maintain Danner's traditional approach to craftsmanship and quality. Merk agreed, adding even stricter adherence to quality control. He also expanded Danner into another larger manufacturing facility.
In 1994, Danner merged with LaCrosse footwear and in 2012 the company moved to their current manufacturing facility in Northeast Portland, where each piece of leather is tested six times for quality and each boot and shoe produced is touched by at least 100 different craftspeople.
At the current factory (see gallery above), Danner employs hundreds of craftsmen and women from over 23 different countries. Danner's hiring principal is this: If you've ever worked in footwear manufacturing before, you've got a chance to join the team. Which might explain why there are 17 different languages spoken on the Danner factory floor. While this might seem like a recipe for disaster, Danner has taken steps to eliminate verbal miscommunication by using a system of visual communication, including easy to understand symbols and illustrations which explain the different areas and aspects of the factory.
The factory itself is set-up in a an almost circular pattern where, upon entry, directly to the right are the base leathers and shoe molds (called lasts). The factory continues in a circuit moving counter-clockwise, from leather testing, to dye-cuts and presses, to sewing, soling, and finally boxing. It's an easy and easily comprehensible system that works like a well oiled machine.
And speaking of well-oiled machines, Danner possesses a Puritan sewing machine from the late 1800s that is still used to this day to create the triple-stitch seen on many of Danner's boots (the Super Rain Forest being the best example). Any Danner boot with this signature triple-stitch was hand-sewn on the machine above — a testament to the company's ethos of heritage and craftsmanship.
Through seven decades of political, economic, and social change, Danner boots has maintained and even increased its high standards with emphasis on quality, craftsmanship, and heritage construction. It is this dedication to creating a world-class boot that has kept Danner at the top of the footwear game for the past half-century. As the company says itself, "It's easy to talk about higher standards, but it's incredible difficult to live up to them. Since 1932, that's exactly what we've done."
Video and photography by Dan Baker/The Manual. Archival images courtesy of Danner. Article originally published January 3, 2017.
Editors' Recommendations