Is there a better feeling than pulling out all of your favorite outdoor gear ready for those first camps or hikes of the season? There's no getting around it; outdoorsmen love outdoor gear. We can't help ourselves. There's always more to buy, always ways to make our hiking setup lighter or our camping setup more comfortable. However you justify it to yourself, you've probably got shelves overflowing with tents, sleeping bags, and stoves.
Well, I have some good news for you because a new year and a new camping season mean — that's right — more gear to be had. Companies around the world are releasing their 2023 outdoor lines, complete with new-and-improved versions of gear we've come to love or exciting new releases that might break the mold. Here are some of our favorite outdoor gear items we're looking forward to this year.
Big Agnes Big House
Starting off with a bang, the Big Agnes Big House is back, and it's better than ever for 2023. The Big Agnes Big House is available in either a 4 or a 6-person tent and is, in our eyes, the ultimate car camping option for weekends out. Not only does this tent pack away into a super easy-to-carry backpack-style bag, but if there's one thing I love in any outdoor gear, it's versatility. How versatile is the Big House? Well, pitch the inner only, and you're treated to a full-mesh top, perfect for bug-free stargazing. The standalone outer can be used as a festival or event shelter, while the two combined give you the ideal sleeping setup. Add the optional vestibule for extra shade and a huge gear storage area for your summer basecamp setup.

Sea to Summit Ikos TR2
If you're looking for a smaller tent for backpacking or trekking, then Sea to Summit has you covered with their Ikos 2 tent. Now, while I'm usually an advocate of the ultralight, I make an exception here. The Ikos 2 isn't exactly heavy at a little over 5 pounds, but what really sells this to me as this year's backpacking tent is the height. Thanks to the tension-ridge setup that Sea to Summit implemented on their Telos range, the Ikos TR2 is tall enough that even the rangiest backpacker can sit bolt upright on their extra thick sleep mat. Believe me, when you're hitting the trail for weeks at a time, that extra comfort is worth its weight in, well, in this case, tent. Oh, and you can fold back the fly — like in the photo — for an evening chill under the stars; perfect, eh?

VANS UltraRange EXO Hi Gore-Tex® Warm Weather MTE™-2
Hold up, VANS is making hiking equipment now? That's right, and they should be your go-to this year for hitting the trails around your campsite and hanging out under the stars. VANS aren't exactly new to this whole footwear game, and as well as their skate range, they have a long-established winter boot range, including the MTE Snow, but this new warm-weather model is a whole new proposition from them. Breathable mesh and Gore-Tex's Invisible Fit Technology combine to give you a fully waterproof boot without losing out on any of the comfort that VANS wearers have come to expect. VANS rubber is pretty legendary, and their All-Trac™ tread takes that to new levels with an all-weather grip for anything the trail throws your way. They don't exactly look out of place in the bar, either.

Osprey UNLTD AntiGravity 32L
If there's one brand that knows how to make a backpack for hikers who want to be up before the sun and hit the trail hard it's Osprey, and the UNLTD AntiGravity 32L is the latest in a long run of industry-leading backpacks. When you're spending ten hours plus on your feet, you're going to need a whole load of hiking gear packed on your back. The AutoLift harness brings the weight into balance and fits the backpack straps in one swift movement. Combined with the frame, this makes you feel like someone has switched off gravity on your heavy pack, so you can crush the miles easily. The fully adjustable waistband slides in and out to fit any body size, so everyone gets the perfect fit with Osprey's recognizable adjustable style.
Granite Gear Virga 3 55L
Thru-hikers around the world love ultralight backpacking gear and to house all of this, they need the ultimate ultralight backpack. The Granite Gear Virga 3 weighs just 1.68 lbs, or even less if you strip the pack back — think removing the waistband if those few ounces really matter to you. The Virga 3 55L isn't your everyday beginner's backpack. Because the load works as the structure and suspension of the pack, this takes some serious packing ability, with Granite Gear's suggestion being to unroll a sleeping pad internally and use that for support. If you're an ultralight enthusiast looking for your next thru-hiking backpack, though, this should be top of your list.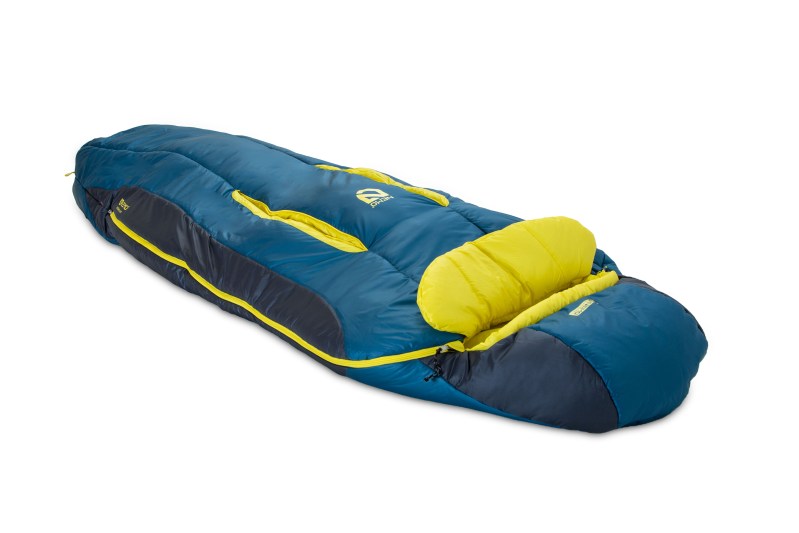 NEMO Forte Endless Promise
The NEMO Forte is a longstanding fan favorite when it comes to three-season sleeping bags, and now you can buy it guilt-free because NEMO has made the Forte the flagship product of their Endless Promise range. All Endless Promise camping equipment from NEMO is designed to be 100% recyclable, reducing the environmental impact and keeping gear out of the landfill. The Forte is a three-season bag featuring the classic spoon shape, with more room at the knees and elbow for side sleepers, as well as top vents to increase the temperature range and make this a summer-suitable sleeping bag.
Garmin Instinct 2X
Does bigger mean better? Well, in this case, Garmin thinks it does. The Instinct 2X is the newer, bigger version of the Instinct, giving you a clearer display and easier reading. This rugged outdoor watch is multi-sport ready, features smart payments, has GPS tracking, trackback for your return journey, location reference, and a built-in flashlight, which is surprisingly useful considering so few watches feature them. Want to know the best bit? You get all of this, and Garmis has set the price tag exactly the same as the previous model. It's a no-brainer.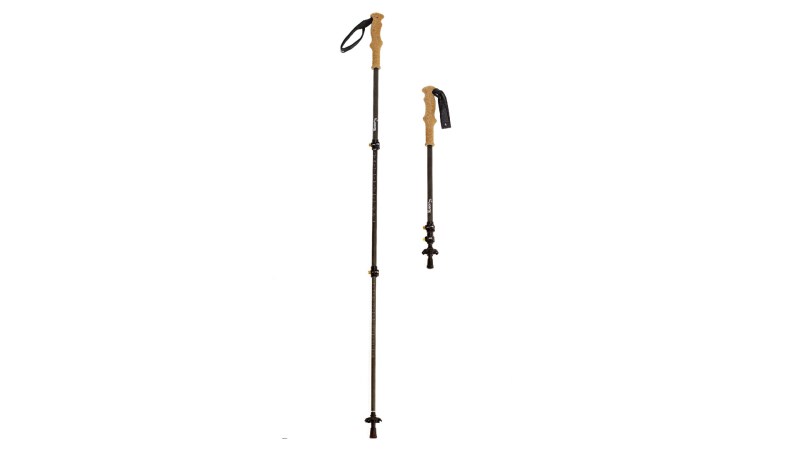 Diorite Telescopic Carbon Fiber Trekking Poles, Cork
If there's one truth about walking poles, it's this; you don't usually realize you need them until it's too late. Save yourself from finding out the hard way by getting a great pair from Diorite. If you've not heard of them before, Diorite is one of those smaller outdoor brands that are still handmaking quality gear, in their case in Portland, OR. These 3-piece poles can be used at any length from 28 – 63 inches, and feature elongated cork handles for uphill and downhill comfort. The friction quick-lock secures the poles in place without damaging the carbon, so the poles don't slip throughout your day.
Helinox Rainbow Bandana series
Head into your local outdoor store anywhere in the US, and you'll probably find they have Helinox chairs. These guys are the benchmark in ultralight camping supplies, but until now, they've pretty much been available in whatever color you want, so long as it's black. This year they break the mold with the Rainbow Bandana series. It might not be new gear as such, but 2023 is the year that your outdoor gear gets a makeover and a much-needed spray of color without having to compromise on quality.
BioLite EcoZoom
BioLite is no stranger to making firepits, and they undoubtedly make some of the best on the market. For the most part, their pits are primarily fire pits with cooking capabilities, but the EcoZoom breaks the mold they've set. This stove is your ideal camping companion, allowing you to cook without needing to carry gas or fuel. The combustion chamber is specially designed for efficient burning to turn your small sticks and charcoal into a roaring heat to boil your water or cook your catch on the cast-iron top. Rest your sticks on the outer stand and feed the ends in slowly, keeping your fire burning and your water boiling all night.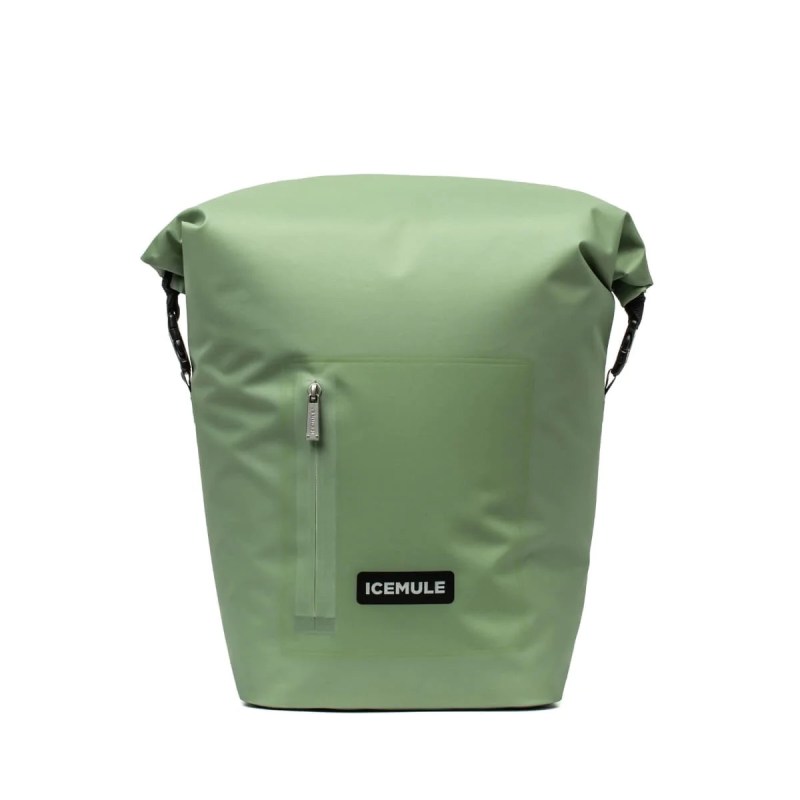 Ice Mule R-Jaunt 20L
Is it really a camping trip without a few cold ones? We've all got coolers in our camping gear cupboards, but the Ice Mule R-Jaunt 20L lets you take your cooler with you on the trail. The roll-top style closure is watertight and secure, and this cooler can keep your items cool for up to 24 hours. Adjustable padded straps mean that you don't feel overloaded, even with a full pack on your back, and the whole cooler is made from recycled PET, helping to reduce plastic waste.
Sea to Summit Hydraulic Cube Packing Set
One of the most frustrating parts of any trip is trying to find your outdoor gear when you reach your campsite. I'm a huge fan of modular packing to find your gear easily and to keep things separate inside your backpack or in the trunk of your car. Traditional dry bags work to an extent, but these Sea to Summit Hydraulic Cubes are something to get excited about if you're as picky about packing as I am. The range of sizes helps to keep your gear separated and organized, and the bags are fully dust and splashproof. It might not seem like a huge thing, but packing properly into sets like these takes a huge stress out of any camping trip so you can enjoy yourself more.

Stnky Bag
A little like the packing cubes, you always need somewhere to put your dirty laundry when you're out camping — you don't want it getting mixed up with your fresh gear, do you? The Stnky Bag is something you absolutely have to add to your camping setup; trust me on this. Load all your dirty gear into the bag, which locks in odor and germs, and when you get home, simply unzip the bottom of the bag to turn it into a mesh wash bag. Throw the whole load in the washer — no need to touch your dirty outdoor gear — and you're done. It's genius.
Editors' Recommendations