While a lot of campers clean up and pack up their camping gear to store for the winter season, some people — those who live with many snowy months — are simply swapping out their go-to items. Cold weather doesn't have to mean the camping and backpacking season is over for anyone, though. With the right winter camping gear, wintertime camping can be a beautiful change to getting outside during the warmest parts of the year. But you really need to have the proper equipment like a tent, camping sleeping pad and, of course, a quality sleeping bag, to handle the low temperatures. No matter how cold it gets, these sleeping bags will do the trick for most people.
With these sleeping bags, you can rest easy and toasty warm wherever your adventure takes you. From snowy conditions to cold nights in the desert, these bags should cover cold nights in an array of terrains.
Related Guides
The North Face One Bag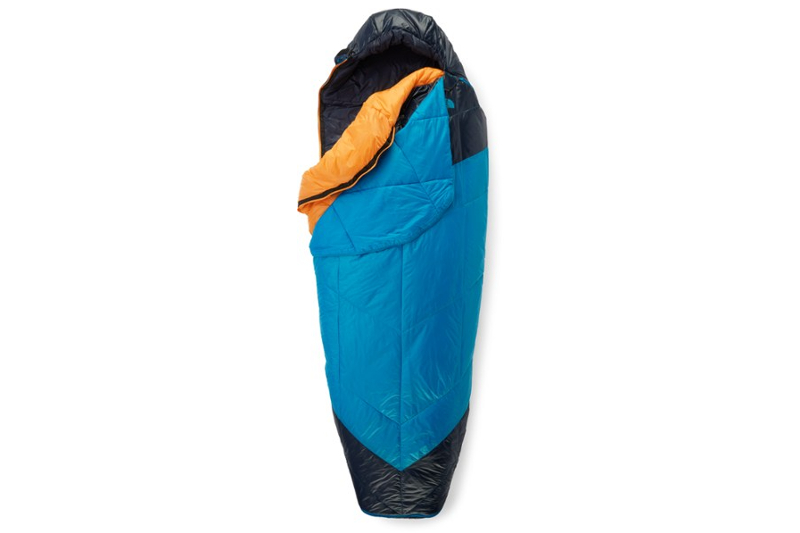 The North Face One Bag is a one-stop shop for almost any conditions you might be camping in. The genius design combines three sleeping bags that can be reconfigured to suit temperatures from five to 40 degrees Fahrenheit. Made with 800-fill goose down, the mummy sleeping bag weighs at most 3 pounds and 12 ounces. For the weight and the range of months and weather conditions you'll be able to use it in, the One Bag is well worth the investment.
Big Agnes Torchlight 20 Sleeping Bag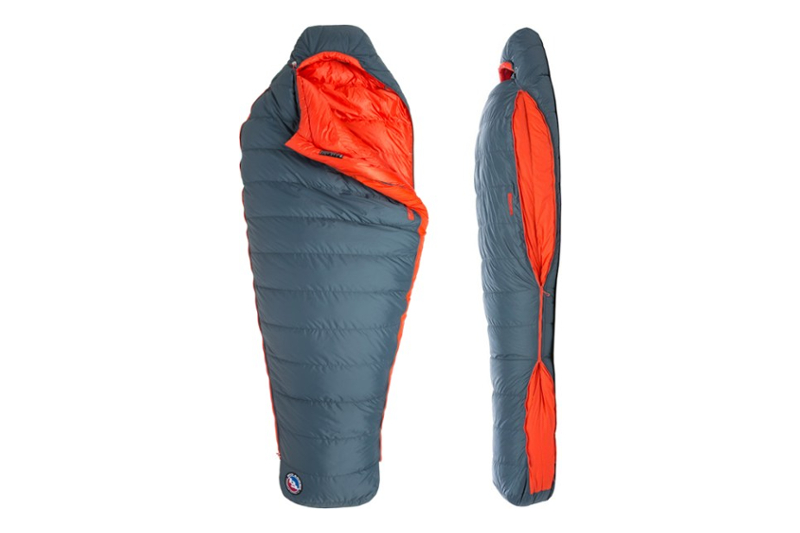 The Big Agnes Torchlight 20 sleeping bag is a classic for good reason. Made with ripstop nylon and 600-fill DownTek, the mummy-style sleeping bag can be comfortably used at temperatures around 20 to 27 degrees Fahrenheit. But one of the best features of this bag is that it has a patent-pending design that allows for additional panels to be added. That means up to 10 inches in diameter can be added to the circumference of the sleeping bag.
REI Co-op Magma 15 Sleeping Bag
The most expensive option on the list, REI Co-op's Magma 15 sleeping bag is quite the investment. The quality bag is made with water-resistant 850-fill -power goose down and has a temperature rating of 16 degrees Fahrenheit. But one of the best characteristics of this bag is that it weighs just one pound and 12 ounces. That makes this a great option for backpackers or anyone hoping to lighten their load during wintertime camping and hiking.
Therm-a-Rest Questar 0 Sleeping Bag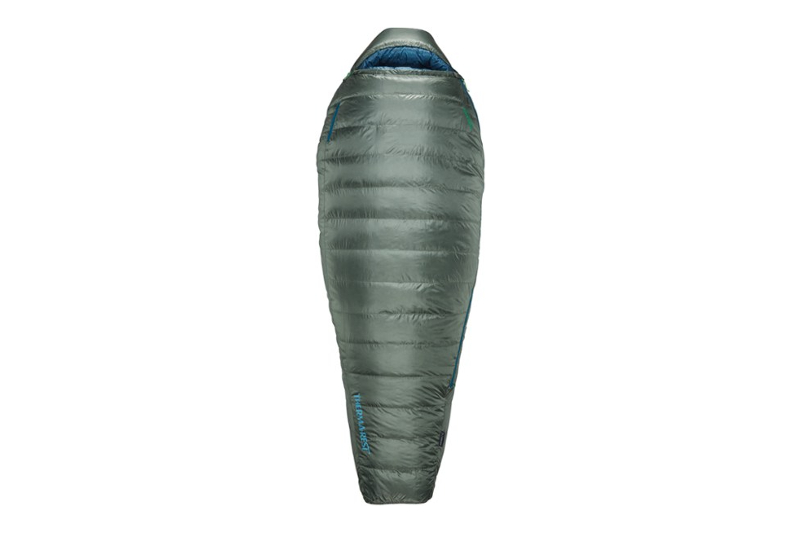 The Therm-a-Rest Questar 0 was tested down to zero degrees Fahrenheit, but its comfort level is actually closer to 14 degrees. The 3-pound mummy-style bag is made with 650-fill-power Nikwax Hydrophobic Down and is fitted so that the heat stays trapped inside even when you move to change sleeping positions throughout the night. Another added benefit for those who struggle with cold feet will love the "Toe-asis" which is designed to help heat the feet quickly thanks to an extra pocket of down surrounding the feet.
Kelty Mistral 0 Sleeping Bag
Kelty's Mistral 0 sleeping bag is a highly cost-effective option that is durable and has a temperature rating of zero. With plenty of room to move around and get comfortable and synthetic insulation, it's a great beginner sleeping bag for those who are new to cold-weather camping. The only negative to this bag is that it is rather voluminous and might take up more room than you'd like. You can, however, pick up a highly compressive stuff sack to do your best to minimize the space the sleeping bag takes up.
Editors' Recommendations