Few materials have the "it" factor of carbon fiber. These days, it's found in everything from tennis rackets and trekking poles to even the best bicycles and Bugattis. Two reasons drive its sky-high demand: Carbon fiber is extremely lightweight and ultra-strong. Ounce-for-ounce, it's one of the best all-around construction materials for building just about anything. By weight, it's stronger than steel. It helps that its space-age black and gray patterning looks damn cool to boot.
For those same reasons, it's also one of the most expensive construction materials. The best carbon fiber gear is featherweight, built to survive a nuclear apocalypse, and oozes plenty of cutting-edge panache. If you're shopping for some flagship, brag-worthy kit, here are our picks for the best carbon fiber outdoor gear on the market.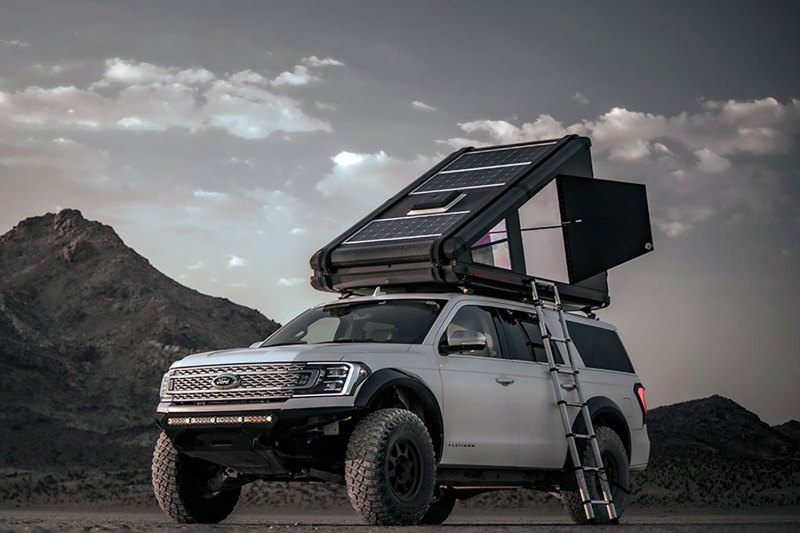 Leki Black Series FX Carbon Trekking Poles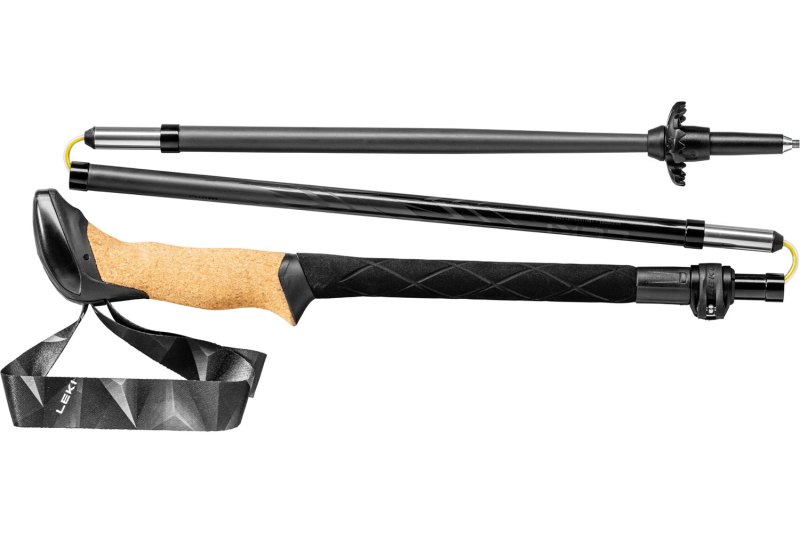 Leki's Black Series FX Carbon Trekking Poles are the brand's all-new flagship poles for 2022. The high-modulus carbon shafts are rigid and durable enough to survive even the longest-distance treks. Adjustable straps and shafts, and the fully redesigned Aergon Air cork grips with a positive 8-degree wrist angle, ensure all-day comfort. Plus, the three-part collapsible design allows the poles to be quickly folded and stowed in the included carry case. The best part? This pair of trekking poles weigh just a hair over 1 pound.
Gerber Custom Fastball with Carbon Fiber Handle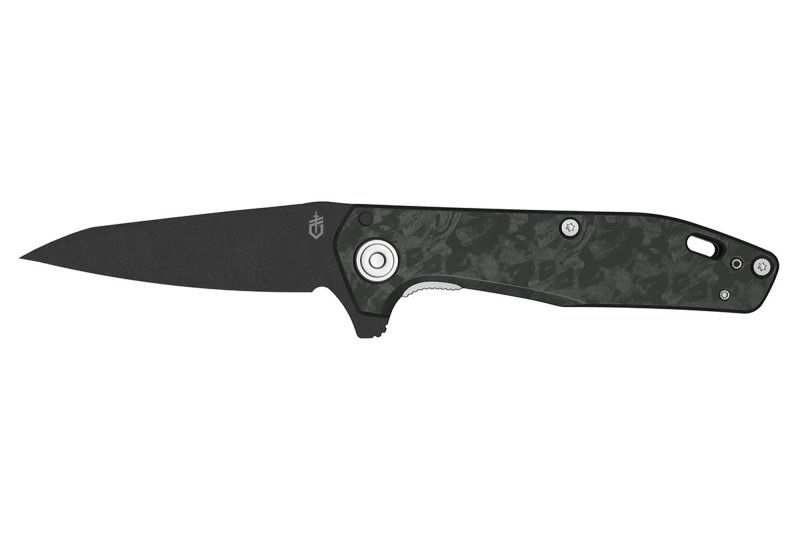 A solid EDC knife is a required part of every man's everyday carry. Leave the off-the-rack gear to the plebes and elevate your personal cutter with Gerber's Custom Shop. We've long been fans of the Gerber Fastball for its timeless design, simplicity, and straightforward utility. Adding a custom carbon fiber handle brings the already handsome knife to a new level.
Oakley Carbon Blade Sunglasses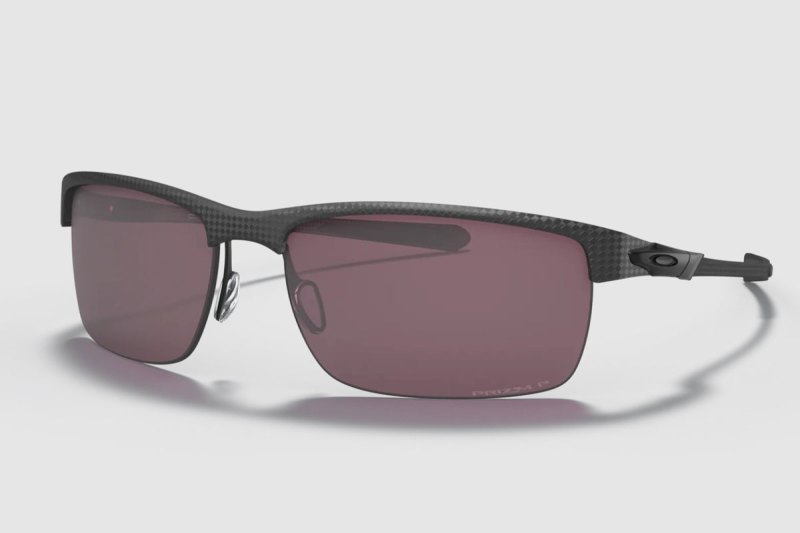 Oakley has made a name for itself as one of the world's most bleeding-edge, tech-forward brands. So, developing a pair of carbon fiber shades makes sense. The Carbon Blade Carbon Fiber Sunglasses are billed as "a sculpture of ultra-lightweight titanium and carbon fiber that blends the art and science of industrial design architecture." Pretentious? Sure. But they still look pretty badass with a design that works just as well on the trail, the volleyball court, or the morning commute. At nearly $450, they should.
Big Agnes Tiger Wall 2 Carbon Tent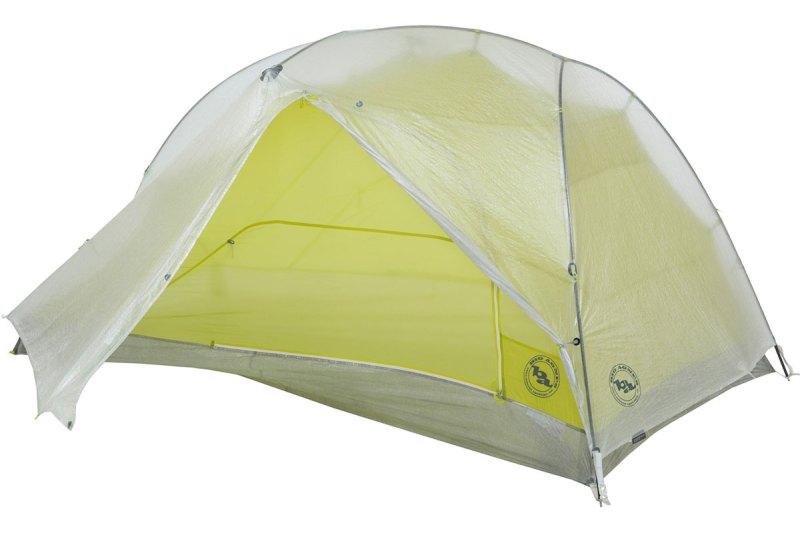 Backpackers know that camping tents are typically the largest single piece of gear in their pack. Big Agnes lightens that load considerably with the Tiger Wall 2 Carbon Tent. The semi-freestanding design relies on Easton carbon fiber poles to achieve an eye-popping 1 pound, 6 ounce minimum trail weight. Plus, it's wrapped in Dyneema fabric that's waterproof, tear-resistant, and highly durable.
Casio G-Shock Master of G Mudmaster Carbon Core GG-B100 Watch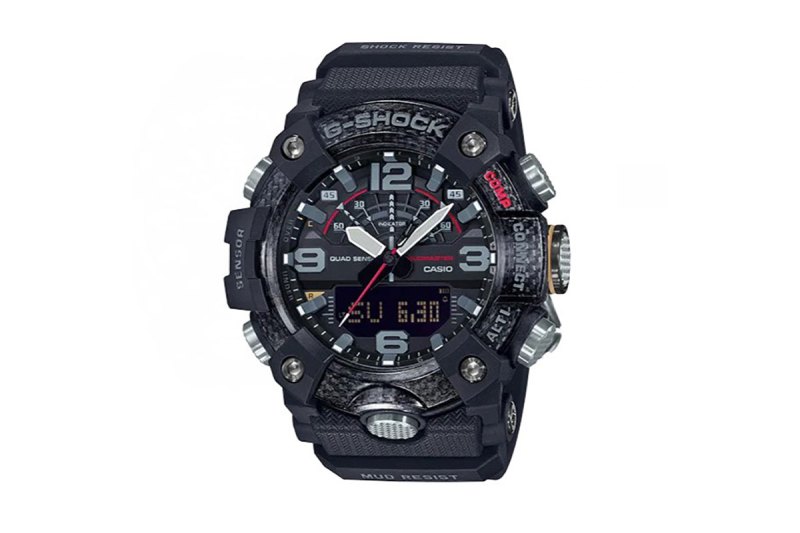 The name is a mouthful, but Casio's G-Shock series of watches are among the most hardcore outdoor-centric watches on the market. As the name implies, the Master of G Mudmaster Carbon Core boasts a carbon core guard structure case to protect the internals from shock-induced damage. Plus, multiple seals and embedded resin layers — including a triple-layer of fine resin with carbon fiber inserts around the bezel — keep mud and dirt out.
Bell Eliminator Carbon Helmet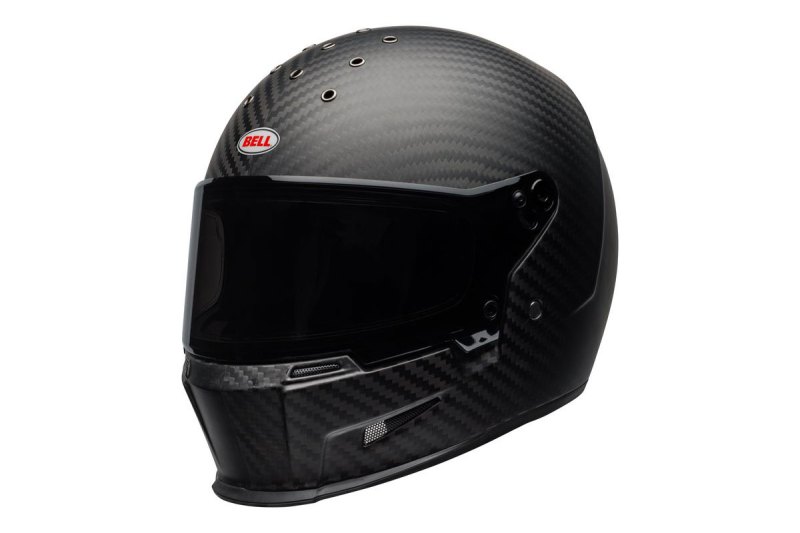 For motoriders, protecting your dome with a high-grade motorcycle helmet is serious business. Bell's Eliminator Carbon Helmet is a serious helmet constructed from featherweight carbon fiber. It's designed to not only save you in the event of a crash but provide additional comfort by eliminating the "bobblehead" effect that can be a problem with lesser (and heavier) helmets. The face shield is dual-paned, and a smoke shield is included. Plus, the design is eyeglass-friendly and features built-in speaker pockets for optional communication devices.
The Ridge Carbon Fiber 3K Wallet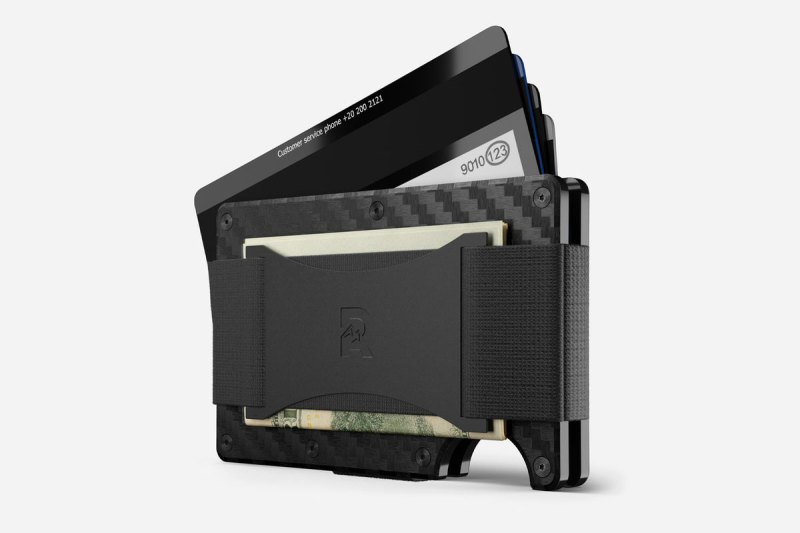 For most modern men, wallets are as much of an accessory as a pocket knife. The Ridge elevates the ordinary cash and cardholder to fine art with the Carbon Fiber 3K Wallet. The front pocket design is ultra-streamlined but expands to hold up to a dozen cards. The exterior cash strap or money clip — your call — allows for carrying analog currency if you like to keep things old-school. At just 1.6 ounces, it'll likely be the lightest part of your everyday carry kit.
Peak Design Carbon Fiber Travel Tripod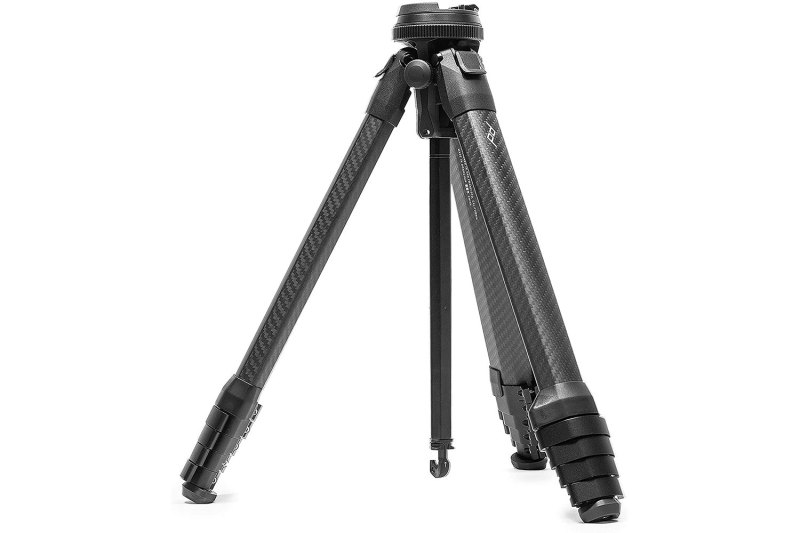 Outdoor and travel photographers take their gear seriously. That's why Peak Design spent years perfecting its flagship Carbon Fiber Travel Tripod. The five-section design collapses down ultra-small, while the carbon fiber construction is extremely durable. The entire product is weather- and impact-resistant, so it'll take a beating in the field while every part is cleanable, serviceable, and replaceable. At nearly $600, it's pricey, but it's likely to be the last tripod you ever buy.
Redtail Overland Rooftop Camper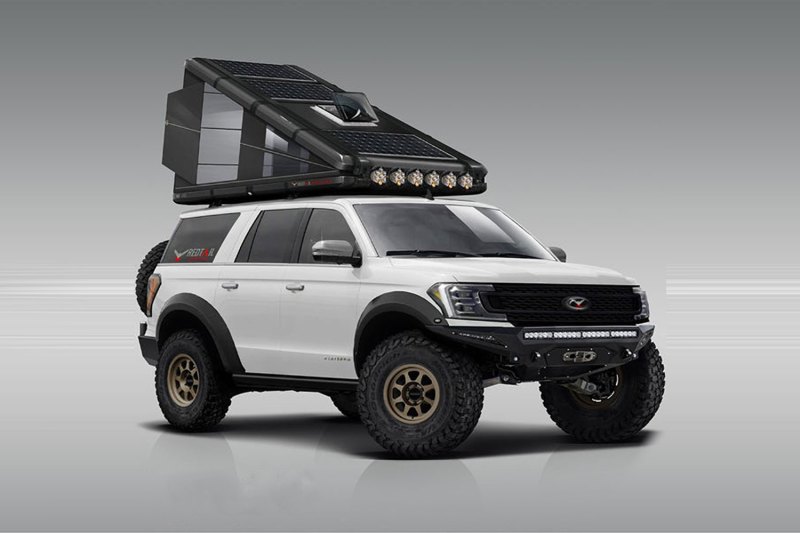 If Instagram is any indication, investing in a rooftop tent (RTT) feels like a legal requirement for any serious overlander. But, they're heavy, pricey, and can be more hassle than they're worth. Redtail Overland is rethinking what's possible with its cutting-edge Rooftop Camper. The carbon fiber construction helps keep weight way down while allowing the company to pack it full of more features than any other RTT on the market. Think high-tech RV-inspired gadgetry like built-in solar power, an integrated diesel heater, USB outlets, and dimmable LED lighting. It's not quite ready for sale, but interested buyers can add their names to the waiting list now.
What Is Carbon Fiber?
Now that you've added the best carbon fiber outdoor gear to your shopping list, the next question is: What exactly is carbon fiber? To answer that, we look to an unlikely source: light bulbs. In the late 1800s, Thomas Edison was working to perfect the lightbulb and, more importantly, the filament. He tried everything from bamboo slivers to cotton threads. After every experiment, it seemed the only thing that remained was a strand of carbon that lit up like a Christmas tree once he ran a current through it.
Fast-forward to 1958 in a research facility outside Cleveland. Researcher Roger Bacon was heating strands of rayon in a laboratory vacuum. As in Edison's experiment, he found that the only thing that remained was a tiny "whisker" of carbon or graphite. So the first real carbon fiber strand for manufacturing was born.
The process improved significantly in the decades that followed. Scientists realized that rayon works, but a petroleum-based product called polyacrylonitrile works better. Also, the longer the material is processed, the better (and more expensive) the resulting carbon fiber.
Today, most carbon fiber products are actually carbon-fiber-reinforced. Individual strands of carbon fiber are enhanced with a soft resin and baked in a mold. As seen above, the mold can form just about anything from bike parts to kayaking paddles to EDC knife handles. To further keep costs down, most of the carbon fiber used in these products is augmented with fiberglass or graphene.
Editors' Recommendations