If you've been wishing for a new bicycle, there's never a better time to get the wheels rolling than today on Cyber Week. The e-shopping holiday is teeming with last-minute great buys on your favorite two-wheeled contraptions. And the deals apply to every kind of cyclist, from the commuter to the time trial-ist. Virtually every type of bike is slapped with a friendly price tag — mountain bikes, road bikes, cruisers, hybrids, tandems, electric bikes, BMX bikes, and more.
So while you're looking for a great deal these next few hours, peruse the bike world as well. Getting around by bike is not only a blast, but it's great exercise and easy on the earth. We've also found some great exercise bike sales going on right now if you're looking to stay inside.
The best Cyber Week bike deals
From iconic pedalers and rugged full-suspension bikes to vital accessories like helmets and lights, these are the best deals of the category for Cyber Week.
The best Cyber Week bike deals for kids
Shopping for the entire family or looking to gift someone an affordable and quality bike? There's no better gift than a bike to help the one you love get outdoors. We found some great bike deals for kids this Cyber Week.
The best Cyber Week bike helmet and accessory deals
How to choose the right bike sale for you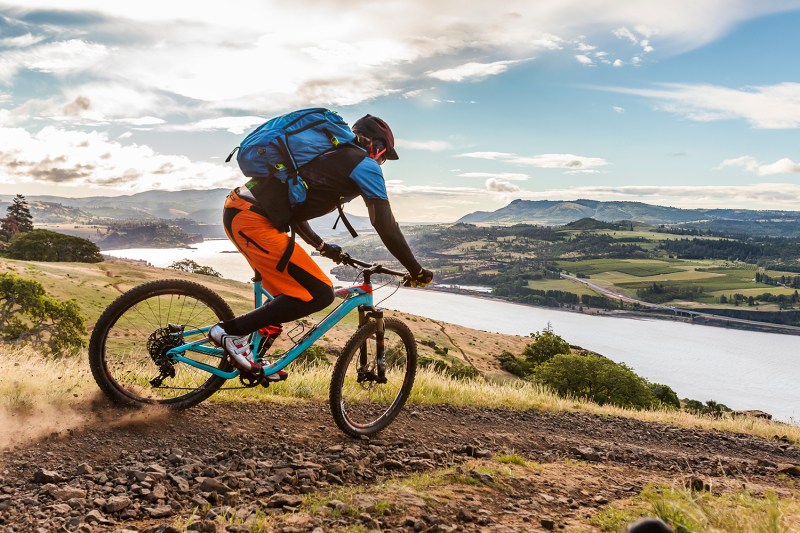 There's a bike for every kind of ride. To maximize your cycling experience, you're going to want a set of wheels that tailors to your specific needs.
The biggest concern when deciding on a bike ought to be terrain. If you're sticking to pavement, you're probably looking at a road bike, an e-bike, or a cruiser of some kind. If the trail or gravel road beckons, you're going to want a mountain bike (check out these mountain bike destinations) or similar, and one that can eat up the many bumps you're sure to encounter. Likewise, a ride through hill country will require different gears for pedaling ease while a flat commute is deal for a fixed-gear or three-speed bike.
Consider distance too when choosing a bike. Obviously, road bikes are cut out for day-long rides but we're not all looking to go full-on Lance Armstrong. Some of us just need something to get us and our messenger bags ten or so blocks down the road every now and then (if that's the case go vintage or opt for a cruiser). Others need convenience and packability (try a folding bike). And some want something easier on their backs (try a recumbent bike). If you plan to be riding for long durations, you're going to want to be co comfy, so think about how the frame is set and related features like saddle type and handlebar arrangement.
If you're planning on making this your main mode of transportation, you're going to want something reliable. Many people bike to work and rely on a certain frame style that allows them to wear office clothes while riding. Others prefer a sportier bike and stretchy cycling clothes and changing outfits once at their destination. Also, consider the frame measurement as bikes come in many different sizes.
Where to find the best bike sales
Trek: Simply put, Trek is one of the leading bike manufacturers out there. The company specializes in a wide array of bike types, including electric, women's, downhill, and a slick feature that helps you decide what you really need. The company is always innovating and therefore has quite a bit to offer in terms of new models and the latest in cycling tech. Watch the site for pop-up specials and major discounts on Cyber Week.
eBay: The giant online auction hall is actually a great place to drop by for bike deals. There may not be any formal sales on Cyber Week but it's worth checking out as sellers will want to be competitive, especially those selling bikes that have been listed a bit longer. As usual, eBay is great for both brand new bikes as well as lightly-used ones in great shape. And those looking for something rare or special might find it here too.
Performance: This online retailer has a tremendous selection from a number of great brands and bike styles. In addition to vast lineups of cyclocross bikes, kids bikes, and more, there are frames and other components, should you want to build a custom bike of your own. You'll save $25 just by signing up for the newsletter but there are other specials and clearance sales as well.
Editors' Recommendations