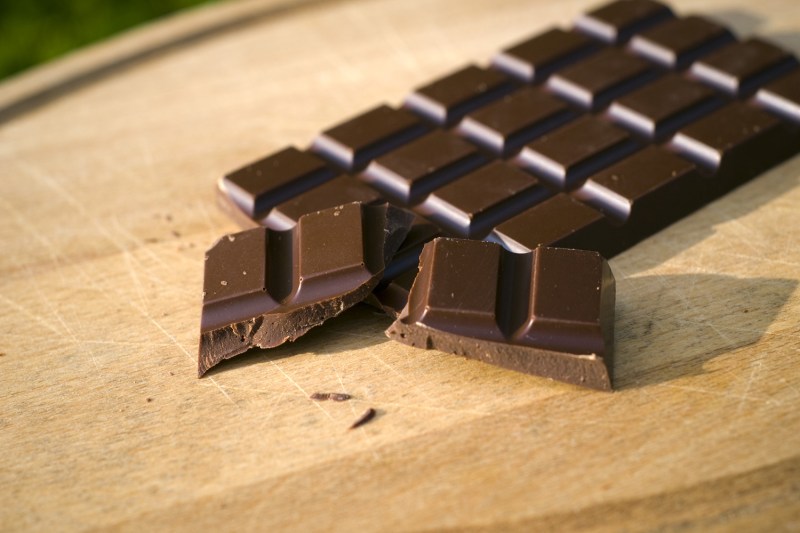 Going vegan is a tremendously popular choice these days for a number of reasons, and the big names in the chocolate game have gotten wise to this inevitability. Vegan chocolate candy, a once difficult-to-find delicacy, sold primarily by obscure and expensive online retailers or specialty shops, has now, thankfully, become a grocery store staple.
While vegan chocolate isn't the most well-known variety, there's no real reason it shouldn't be. Cacao beans, which come from a plant, are naturally, obviously, plant-based. It's only after the addition of dairy and sweeteners like milk, butter, and honey that chocolate becomes non-vegan. But by swapping out animal milk for alternatives like nut milk, or honey with other sweeteners like maple syrup, agave nectar, or coconut sugar, chocolate treats can easily be an entirely plant-based treat.
So if you're one of the many who have made the switch to a vegan diet, but find yourself missing many of your favorite childhood treats, chin up. Giving up dairy no longer has to mean going without your beloved, nostalgic grocery store special goodies.
These are the classic candy aisle names we've all known and loved for years that now have vegan candy bar options widely available. The brands like Hershey's that we've adored since childhood are now available to those sticking to a vegan diet.
Reese's peanut butter cups
Reese's, arguably one of the most famous chocolate treats in existence, has finally jumped on the vegan chocolate bandwagon with their Plant-Based Oat Chocolate Confection & Peanut Butter Candy Bar, and, based on the reviews on their website, people can't get enough.
Hershey's
The classic Hershey's bar is an American staple, and finally, vegans can enjoy the nostalgia, too, with the Plant-Based Oat Chocolate Confection Almond & Sea Salt Candy Bars.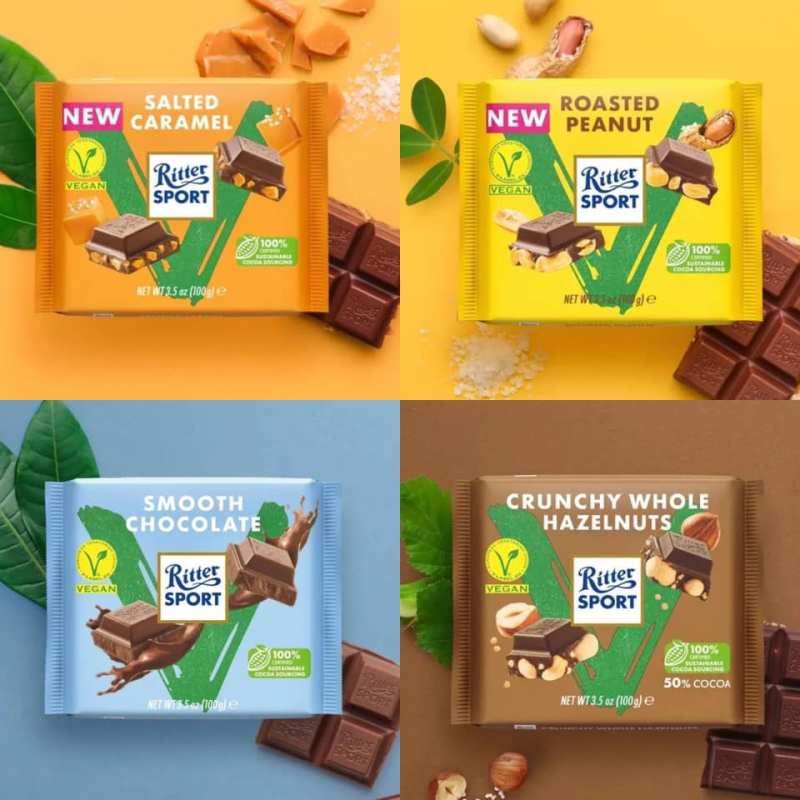 Ritter Sport
We love that Ritter Sport has gifted the vegan world with not just one, but a whole assortment of vegan options. Its collection of vegan chocolate bars includes an array of flavor options like smooth chocolate, salted caramel, roasted peanut, and crunchy whole hazelnuts.
Lindt
Luscious Lindt chocolate is known for its smooth decadence and overly dramatic commercials. We will say, though, its two vegan chocolate bar options are worth every second of the hypnotic chocolate pours, and the models' orgasmic expressions their ad team seems so fond of.
Ghirardelli
San Francisco's famous Ghirardelli chocolate is a favorite of many with its silky smooth texture and affordably decadent flavor. And now, it has a deeply rich vegan option in its 72% Cacao Twilight Delight Bar. Every bit of intense chocolate, San Francisco flavor, but none of the dairy.
Green and Black's
According to Green & Black's, its Organic 70% Dark Chocolate Bar is made from organic cocoa beans dried in the scorching sun, for a true taste of unadulterated chocolate. Vegan or not, that certainly sounds enticing.
Editors' Recommendations