Prior to Prohibition, the state of New York was a hotbed of rye whiskey production. While the "noble experiment" effectively killed the industry, Empire Rye is making a comeback.
A collective of New York distillers has formed the Empire Rye Whiskey Association and implemented a standard of identity for the style. In a world where whiskeys can be contract produced and relabeled, the code helps New York distilleries set themselves apart from the pack.
Among the distilleries involved was Tuthilltown Distillery, founded in 2005 at an old historically-protected mill building.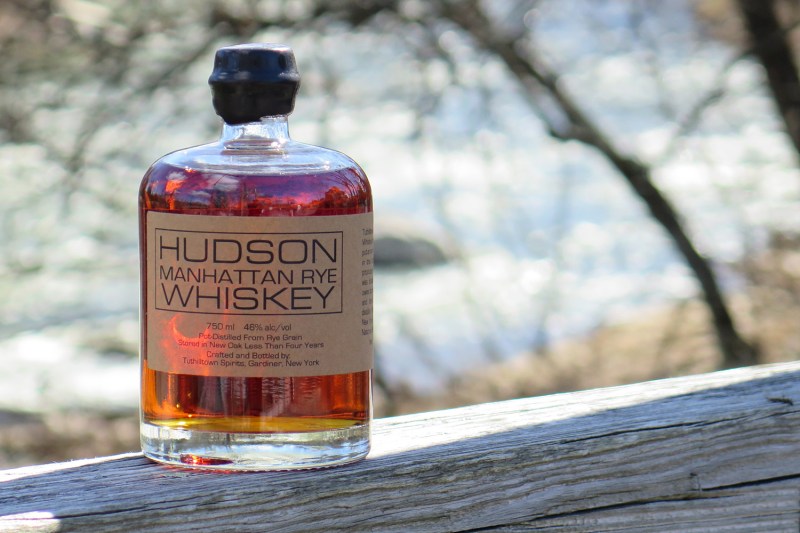 According to Hudson Whiskey ambassador David Powell, New York had thousands of farm distillers prior to Prohibition —Tuthilltown felt it was right to bring that number back. Tuthilltown was also crucial to getting New York state to pass the Farm Distillery Act, which dropped license costs from $65,000 to $1,500. Now there are more than 130 farm distilleries in the state, a "huge tangible impact" of the bill.
There are more than 130 farm distilleries in New York.
Following the Farm Distillers Act, a Farm Brewery Act was also passed. Prior to both was the Farm Winery Act in the 1970s which set up the Finger Lakes region as a wine region. There are now more than 1,000 craft producers in the state.
"As you tie that into Empire Rye, you have this New York craft community and there's a desire to create an AOC [Appelation d'Origine Contrôlée] in a way, in the same that wine has designations in France because the historical significance of Kentucky and the majority of the world assumes all American whiskey comes from Kentucky," says Powell.
The Empire Rye Whiskey Association standards state at least 75 percent of the mash must be New York-state grown rye, which also conforms to the 75 percent New York grain requirement to be a New York Farm Distiller. The whiskey must be distilled to no more than 160 proof and aged for a minimum of two years in charred new oak barrels.
"This New York craft community really decided they wanted to stick a flag in the ground and it all harkens back to heritage."
Initially, six New York distillers were part of the movement, but there are now nine making Empire Rye expressions, like Tuthilltown's Hudson Manhattan Rye. Other producers include Kings County Distillery, Black Button Distilling, Coppersea Distilling, Finger Lakes Distilling, Honeoye Falls Distillery, Van Brunt Stillhouse, New York Distilling Co., and Yankee Distillers. There's another slate of eight distilleries expected to release Empire Rye expressions in 2019.
"This New York craft community really decided they wanted to stick a flag in the ground and it all harkens back to heritage," Powell says.
Tuthilltown started its whiskey production with a corn whiskey, sourcing the corn from a farm six miles away from its facility. Now, Tuthilltown is sourcing the raw materials for their whiskeys from six different family farms in upstate New York.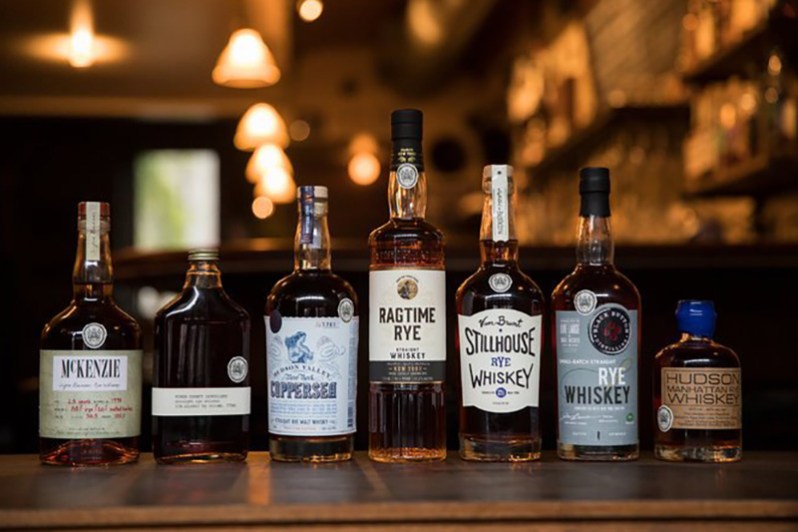 "The higher levels of production can do nothing but continue to accelerate the growth of farms in the Hudson Valley," Powell explains. "Take what we do and multiply that by the distilleries in the state, and we can only assume the agriculture products grown, not just used by spirits, but beer, are going up.
"New York state identified one way to accelerate agricultural growth is to allow it to be used in alcoholic beverages," he adds.
What happened in New York with its official whiskey designation could be done elsewhere, but more than anything Powell likes the history lesson it can teach. His mother is a pharmacist and has a bottle of prescription whiskey from Prohibition.
"It gives people historical context that this was a whiskey-producing area prior to Prohibition," he says. "There just was a 70-year gap from Prohibition to the first whiskeys laid down now. Prohibition really annihilated an entire region of production and now an entrepreneurial landscape of 100s of people can provide a tangible contribution to spirits."
Editors' Recommendations