With two small kids at home on top of the regular demands of work, residential upkeep, trying to find time for fitness, and all the rest of life's whatnot, I tend to have many fewer weekly drinks these days than I did in earlier phases of life. So when I do enjoy a beer, cocktail, or a glass of wine, I make sure it's a damn good one. That's why I recently signed up for Bespoke Post's new wine club subscription box that sees four bottles of elevated quality wine delivered to our door for $59 a month.
While waiting for the first Bespoke Post box to arrive, my wife and I opened a bottle of Mullan Road Cellars 2015 Red Wine Blend (straightforward name, but big, complex taste), a Washington state wine from a vineyard opened by the same folks who run California's celebrated Cakebread Cellars. Wanting to learn more about the Red Wine Blend we were enjoying, I hopped online, pulled up the Mullan Cellars website, and discovered the brand's motto: "Take the Road Less Traveled."
And that got me thinking: What is the road less traveled when it comes to wine? Refined tannins and full phenolic development aside, California and Washington state wines aren't really off the beaten path. If you want to get to know some truly unique American wines, you need to travel a bit inland from the West Coast. As in hundreds of miles east. And/or south. Because I'll bet you didn't know that wine production is booming in these decidedly unexpected states.
Texas
Texas is the fourth-largest wine producing state, after California (89 percent), Washington (4 percent), and New York (3 percent). Though to be fair, it's almost a tie between Texas and Oregon, and in some years, Oregon may even edge the Lone Star State out. Texas' largely warm, dry climate is perfect for growing grapes that produce big, robust wines similar to those produced by many Portuguese and Italian vineyards. In recent years, though, many Texas growers have also had success with Merlot and Muscat grapes that yield subtler, often sweeter wines. As of late 2017, according to the Texas Department of Agriculture, there were more than 400 wineries operating in the state.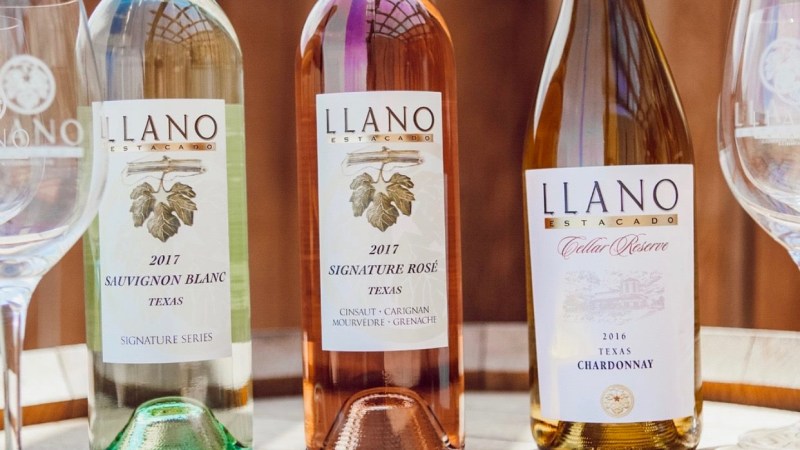 For a taste of Texas wine, I recommend the Llano Estacado Winery of Lubbock, Texas. Llano celebrated its 40th anniversary in 2016 and is known for big red wines, like Cabernet Sauvignon. The winery also makes blends, whites, and rosés.
New Mexico
Wine grapes have been growing in New Mexico for about 400 years. The first wine grapes were planted by Franciscan missionaries in the early 17th century. Ironically, the church again helped New Mexico wineries when many of them remained open during the Prohibition era in order to produce sacramental wines.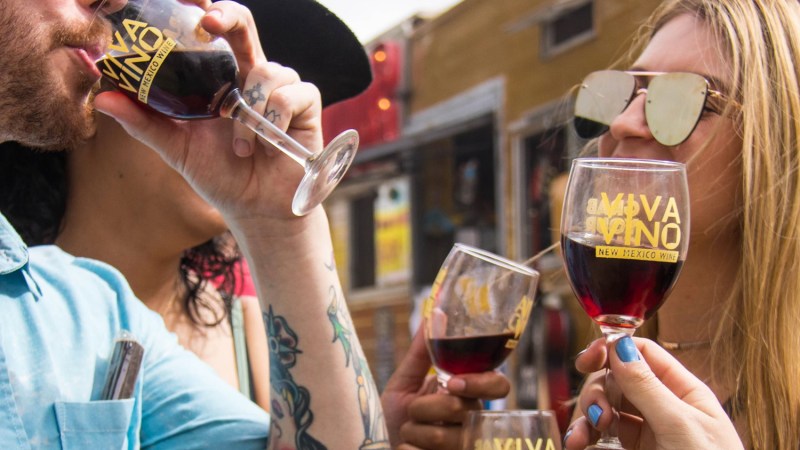 Christopher Goblet, a representative from New Mexico Wine, says that today there are 48 wineries operating in the state that produce more than 1 million gallons of wine per year. "Chenin Blanc does particularly well, as do Chardonnays, Tempranillos," and a number of other grapes, but explains that "most interesting about [New Mexico wine] is the fact that it's not your flagship run-of-the-mill grape, but is such a blend of varieties, from Cab Francs to Syrahs to Sangiovese to Zinfandels …." (To be honest, he listed so many grapes off the top of his head, I lost track after a bit.)
So, the taste of New Mexico wine? Almost anything you want.
Ohio
The climate of Ohio proves superlative for growing white wines, with Riesling grapes, in particular, thriving in the Buckeye State. Christy Eckstein, executive director of the Ohio Grape Industries Committee, says Ohio's wine industry is on the move. There are currently 301 licensed wineries in the state and no fewer than 24 more applications being processed for new wineries at the time of writing. While she reports that the state sells some 1.3 million gallons of wine annually, Ohio produces nearly 6 million gallons a year, with much of it reserved for aging or sent to other regions for blending and/or bottling and sales.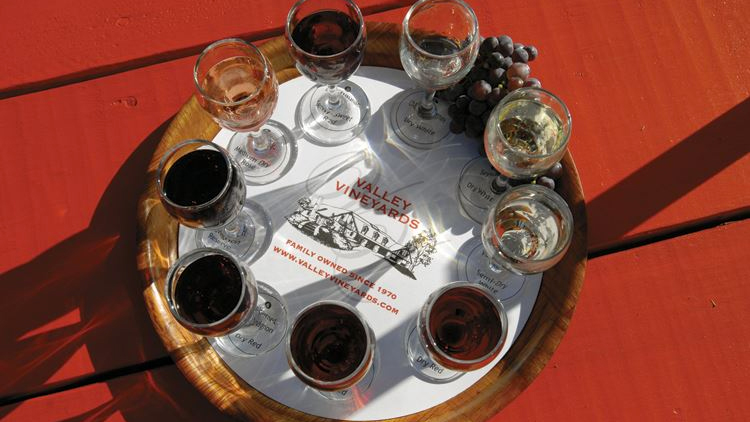 "Reisling is the most widely grown grape here," Eckstein explains, though she added that "Chardonnay, Cab Franc, and many other European grapes" thrive as well.
Missouri
The Missouri wine industry was established by German immigrants in the middle decades of the 1800s but was heavily influenced by Italian immigrants toward the end of the 19th century. Amazingly, in the years shortly before Prohibition, Missouri produced more wine than any other state save California. The 18th Amendment really screwed things up, though, and today it ranks 12th on the list, with its 130-odd wineries producing about the same amount of wine annually as Colorado and Illinois.
While still a mid-level player in terms of volume, many Missouri wines are considered to be of superior quality. Missouri wines have won gold medal awards at numerous national and international competitions, with European grapes like the Petit Verdot and Chardonnays growing well alongside native varieties like Concord.