More than your dad's favorite kind of bread, rye is a subcategory of whiskey made in a distinctive style. As you may have guessed, its main grain ingredient is rye, meaning rye is at least 51% of what's distilled before settling into a barrel and becoming more and more delicious. Canadian whiskey is often dubbed rye and while a good chunk of what's out there technically is just that, unlike American rye, it does not have to legally be made with a lion's share of rye.
Speaking of barrels, for American rye they must be new oak vessels, charred to impart a certain flavor profile. The result is a signature whiskey very much of its own flavor profile. Generally, rye boasts a kick of pepper or spice and comes off as a little less sweet than your typical bourbon. In beer terms, rye is to whiskey as an IPA is to pale ale. Better still, rye tends to offer a little more character even in entry-level territory, whether you're sipping straight or mixing up a whiskey sour.
Below, we've pulled together a healthy stable of some of the best rye whiskies under $50. You may not be able to get all of these everywhere in the country, but you're more than likely to find some of them. (Note: The prices that we've listed are an average, so they may vary slightly depending on where you are.)
Old Overholt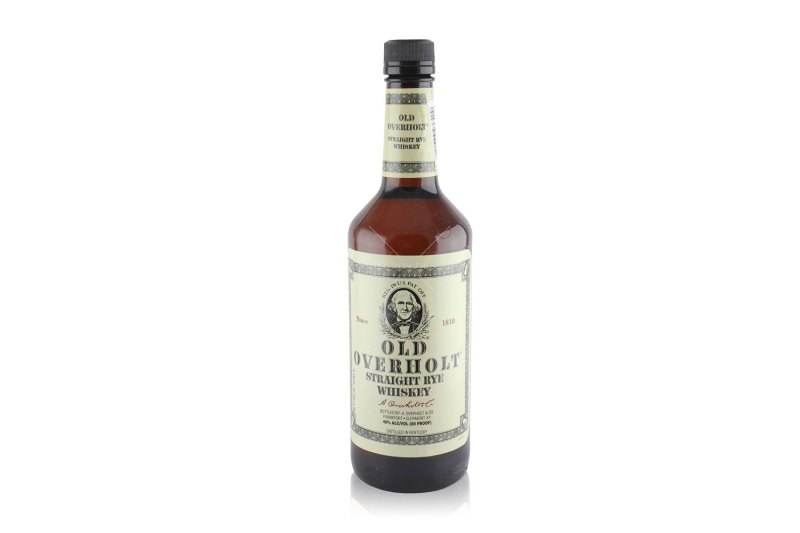 This is one of the rye whiskies that has been around the longest. Dating back to the early 1800s, Old Overholt has produced a quality rye for a very long time. Solid price point and a taste that won't turn your stomach, you can't go wrong, especially if you're on a budget.
Rittenhouse Rye
A go-to for many a bartender, Rittenhouse Rye is a great buy for the price thanks to its higher alcohol content (100 proof). This allows the flavors of the whiskey to shine through in any number of cocktails. Whether you're looking for a spirit-forward Manhattan or something with a few more ingredients, you're going to know you've got a solid backbone in Rittenhouse.
Old Forester
Old Forester goes with about 65% rye in its mash bill, putting the grain very much in the spotlight. The resulting whiskey is floral, malty, and a tad spicy, showing dried cinnamon and baked apple. The brand's founder, George Garvin Brown, is credited with bottling the first American bourbon in glass back in 1870.
Bulleit Rye
A solid option at a reasonable price, Bulleit provides more complexity and approachability than you might expect from the price tag. The classic bottle with its customary low-slung label is bested only by the liquid inside, a spicy yet balanced batch of rye that's consistently agreeable year-to-year.
High West Double Rye!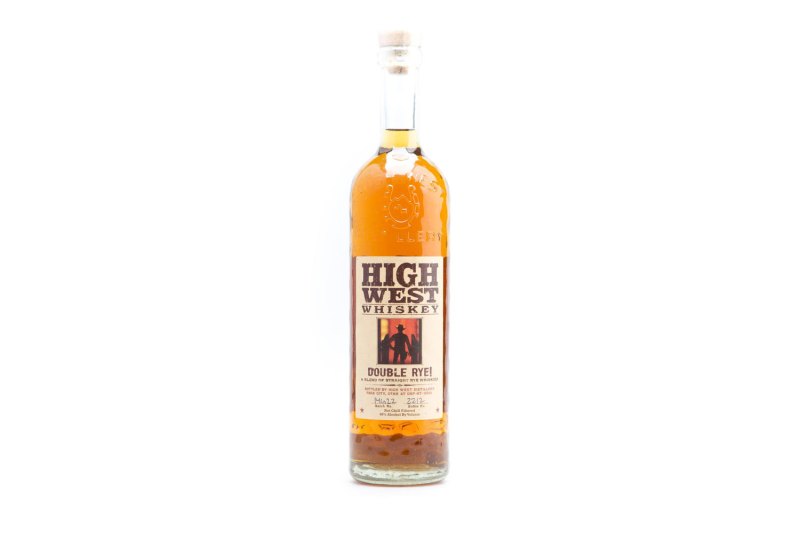 High West's Double Rye! may not be something that the brand itself has distilled, but you'll realize that means little when you taste Double Rye! A blend of two-year-old and sixteen-year-old rye whiskies, Double Rye! is a sweet and spicy whiskey that somehow manages to have both the liveliness of youth and the complexity of age.
George Dickel Rye Whisky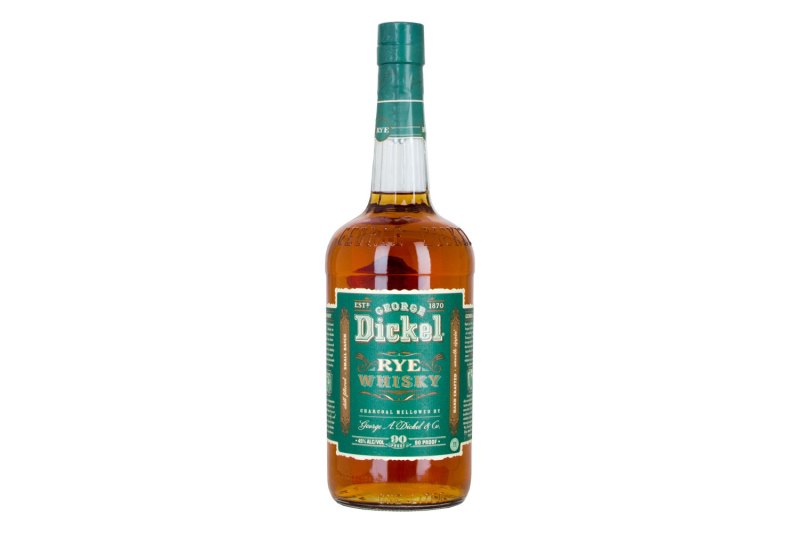 What makes George Dickel Rye stand out from the rest is the Lincoln County Process — charcoal filtering that they do to make their Tennessee whisky. When the rye is put through that filtration process, it produces a smooth texture that also manages to keep the spicy characteristics of the rye.
Redemption Rye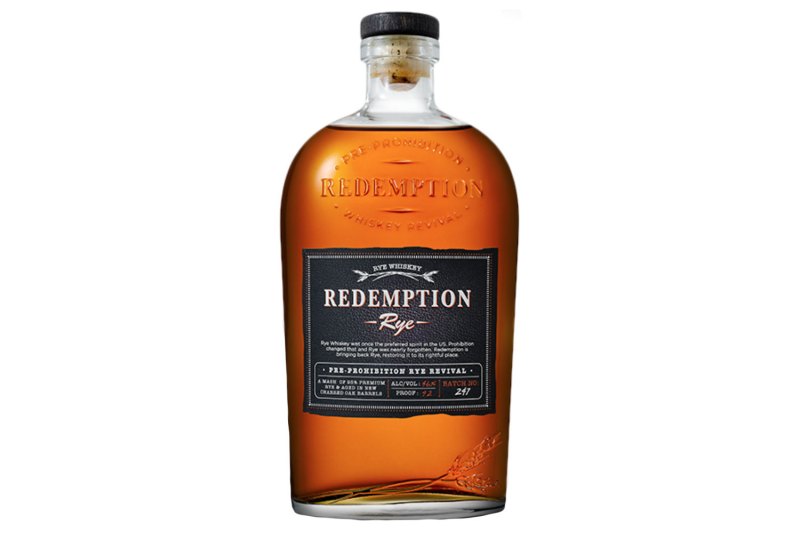 Made with 95% rye and 5% malted barley, Redemption Rye is a whiskey for those who especially love rye spices. This whiskey, which is sourced from Midwestern Grain Products, is a solid option when you want a good-looking bottle behind your bar that you'll probably be using in a variety of cocktails.
Sazerac Rye
Heard of the Sazerac cocktail. Well, this is the namesake rye whiskey that goes in it. Sazerac has grown in popularity over the years, especially in and around New Orleans, and for good reason. It's great in cocktails but it's also a fine sipping rye.
KO Distilling Bare Knuckle American Rye Whiskey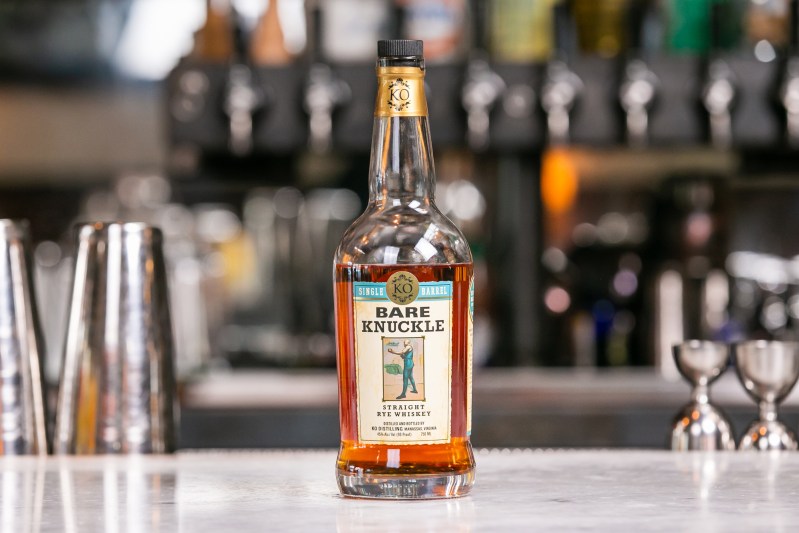 Winner of the Rye category for The Manual Spirit Awards 2019, KO Distilling's Bare Knuckle American Rye Whiskey is made with 100% rye grains, which offer up spice notes immediately on the nose, followed by oak and vanilla. Cinnamon and nutmeg on the palate provide a nice backbone to this whiskey, with caramel and sweet orange notes rounding out the sharper flavors.
Burnside Oregon Oaked Rye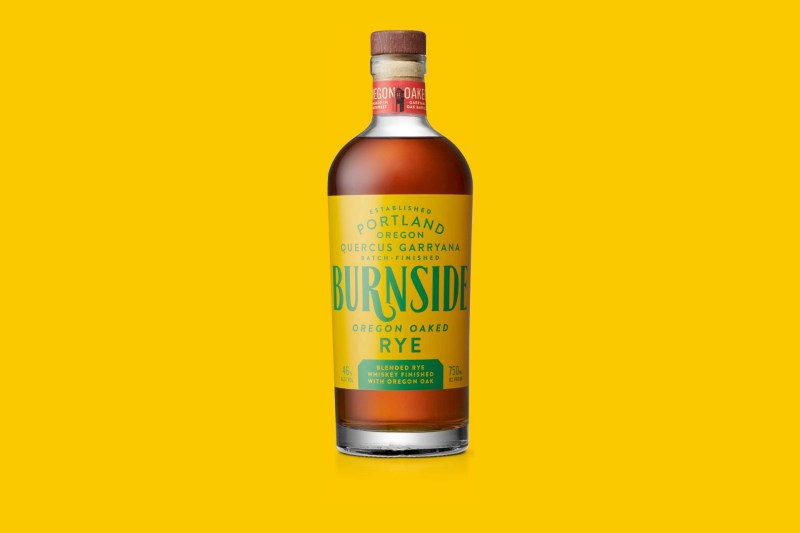 This rye from Eastside Distilling in Portland shows a tidy mix of citrus, allspice, and fresh herbs. As the name suggests, it's aged in barrels made of Oregon oak for a full-bodied spirit that offers noticeable peach notes and a rustic backbone. It's incredibly enjoyable neat as well as in a Boulevardier.
Balcones Texas Rye
The product of one of the best Texas distilleries, this tasty rye is dark and robust, as you might expect from a spirit made entirely of rye. The nose reminds of Earl Grey tea and candied cherries while the flavors exhibit caramel, espresso, and roasted nut elements. Fans of heftier whiskeys will love what this one has to offer.
Dad's Hat Pennsylvania Rye
Made in one of the more historical rye styles of the U.S. — Old Monongahela Rye — Dad's Hat is, perhaps surprisingly to most, aged only six months. What helps this though is that the aging occurs in 50-liter casks (much smaller than the standard 200-liter size). What comes out is a bright rye whiskey that is full of fruit and spice notes and a good look at what used to be consumed.
Rossville Union Rye
Distilled in Lawrenceburg, Indiana, this rye is the product of a town with a long history of rye-making, even well before Prohibition. It's bold, with cherry-centric flavors and a longwinded finish. It also represents a nod to American whiskey history as it's made much the way it was back in the mid-19th century. And many booze writers claim it's as good as many ryes twice its price.
Pikesville Straight Rye 
A throwback to earlier times, Pikesville Straight Rye is is Maryland-style rye that, before Prohibition, was a prominent player in the rye game. Like most distilleries, though, they were forced to shutter during that dark time. After Prohibition, the brand reopened, produced whiskey, and then shuttered in 1972. They survived on already-produced whiskey for a decade until Heaven Hill bought them and began producing the brand.
Russell's Reserve Rye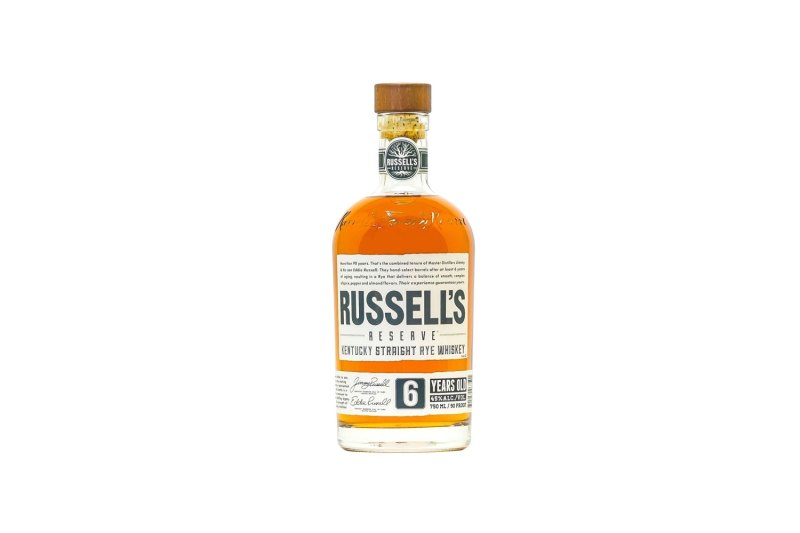 While you may only know Russell's Reserve's bourbon, their rye is no slouch, either. How could it be, when Master Distillers Jimmy and Eddie Russell have over one hundred years of distilling experience between them? Russell's Reserve Rye is aged six years and the resulting whiskey is smooth and sweet with a great amount (not too much, not too little) of rye spice throughout.
Cutwater Black Skimmer Rye
Cutwater originally launched as a side spirits project by lauded southern California brewery Ballast Point. The brand has since become responsible for some great spirits, including some surprisingly delicious canned cocktails. This rye riff is well-rounded, with flavors of honey, almond, and baking spices.
Article originally published June 2019 by Sam Slaughter
Editors' Recommendations