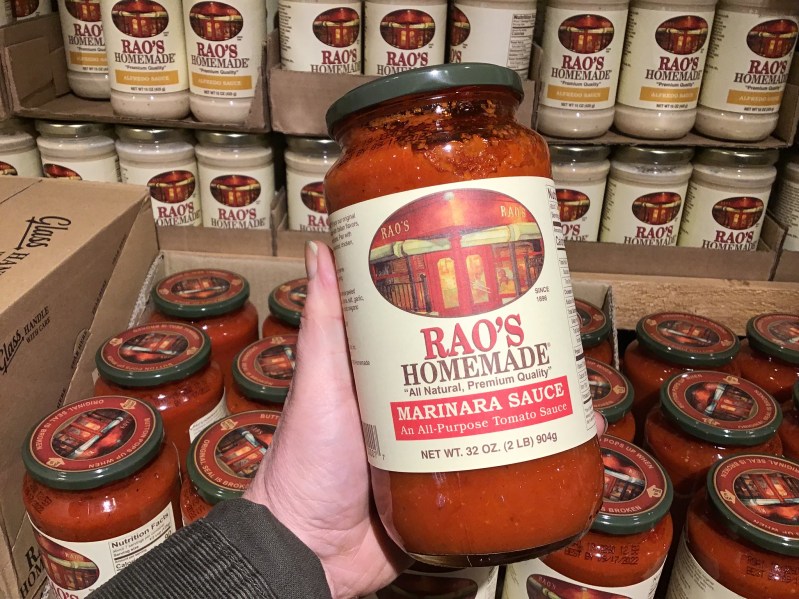 If you're like the rest of us, the only way you'll ever experience a dinner date at a Rao's table is if you create one in your own home with their popular jarred tomato sauce. Even if you're a lifelong New Yorker, the chances of having nabbed a coveted spot at this beloved Italian restaurant are almost zero. You see, Rao's 10 tables have literally been booked for decades. Their handful of tables are permanently reserved exclusively for those who, years ago, secured their spots by purchasing regular, recurring reservations. And those gilded secured spots have since been passed on to younger generations, making for something of a holy grail when it comes to the reading of a few particularly snazzy New York wills.
Needless to say, Rao's is kind of a big deal. And if you've tried their jarred marinara, you know that its slightly higher price tag than those of its competitors is nothing when you're allowed to have even a small piece of that New York magic in your pantry. And it would appear that the mega soup company, Campbell, is no stranger to that magic, either.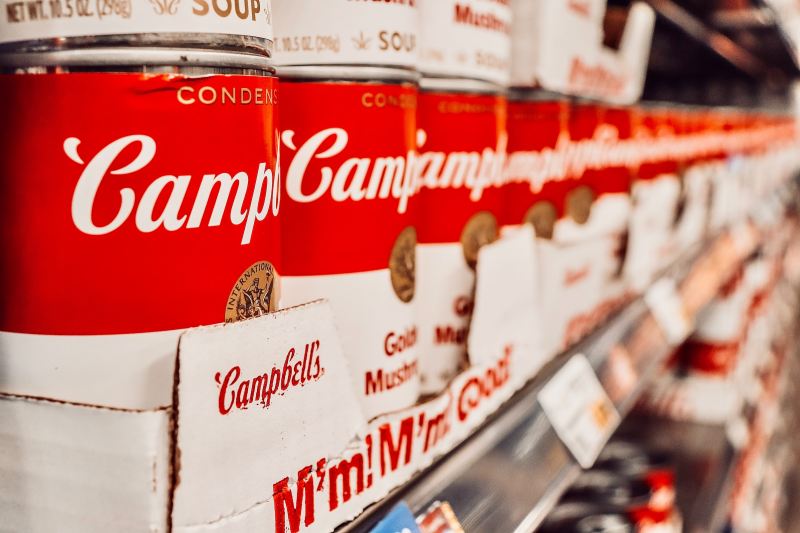 In a recent press release, Campbell's announced that it will be acquiring Sovos Brands Inc., the maker of Rao's pasta sauce.
"We're thrilled to add the most compelling growth story in the food industry and welcome the talented employees who have built a nearly $1 billion portfolio," said Campbell's President and CEO Mark Clouse. "This acquisition fits perfectly with and accelerates our strategy of focusing on one geography, two divisions, and select key categories that we know well. Our focused strategy has enabled us to deliver strong results over the last five years, enhance our brands and capabilities, and generate strong cash flow to lower debt. With all this progress, I am confident in our readiness to execute and integrate this important acquisition. The Sovos Brands portfolio strengthens and diversifies our Meals & Beverages division and, paired with our faster-growing and differentiated Snacks division, makes Campbell one of the most dependable, growth-oriented names in food."
Of course, any time a major corporation buys something beloved, customers always have to worry: Will they mess with the secret recipe (or realize that's why they bought it in the first place). When it comes to Rao's tomato sauce, Italian food enthusiasts don't have to worry (or start brushing up on their sauce-making skills). Clouse told CBS that when it came to Rao's pasta sauce recipe, they're not messing with the magic that Rao's NYC created: "We're not touching it! Anyone who thinks we're going to touch the sauce, no." (Phew.)
The transaction cost Campbell a cool $2.7 billion, which is its largest acquisition since 2018, when it paid nearly 5 billion for pretzel brand Snyder's-Lance. No word yet on whether or not this fee was able to secure Campbell a table at Rao's, but it's probably not looking great.
Editors' Recommendations