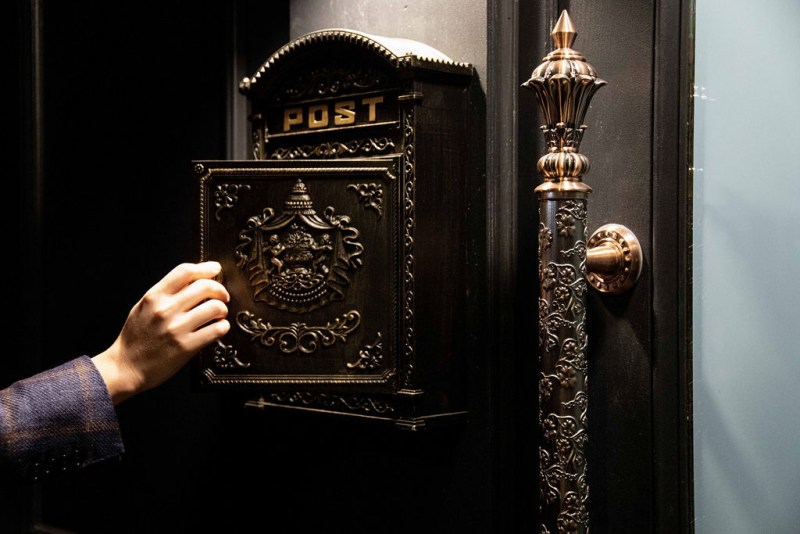 There's no shortage of sushi restaurants in NYC, but at the Big Apple's newest sushi omakase, entering the establishment requires a bit of intrigue. The Office of Mr. Moto isn't your standard sushi omakase — it's a speakeasy. The door to the restaurant is unmarked, and one could easily walk past without realizing it. To even enter the restaurant requires not only a reservation but also some detective work. First, prospective diners must solve a cipher in a letter (sent by email) before entering that code on a PIN pad at the Victoria-era mailbox at the entrance.
The brainchild of the team behind TabeTomo and Tomokase, both the decor and food at The Office of Mr. Moto are designed to transport diners to 19th-century Japan. Visits are currently priced at $185 per person. This unique sushi restaurant is open Wednesday through Sunday at two time slots — 6 p.m. and 8:30 p.m. — at either The Counter (six seats) or The Gallery (eight seats).
A time machine to 19th-century Japan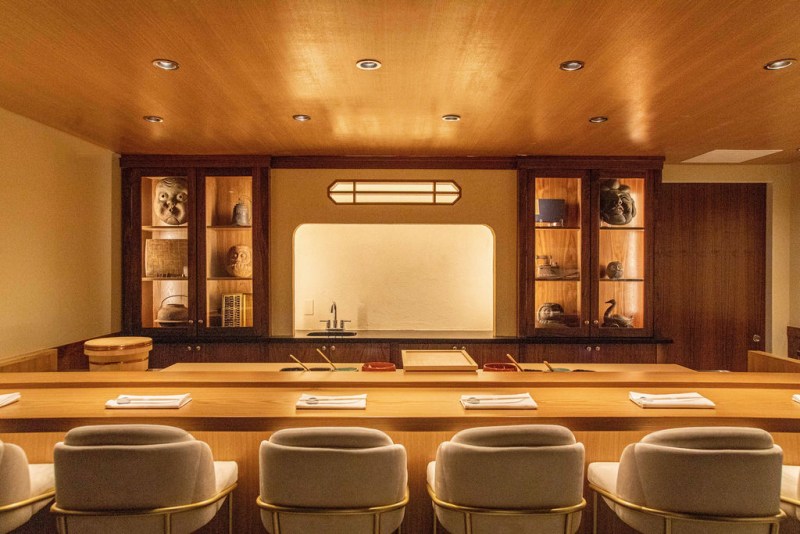 Named after the fictional explorer and gourmand Mr. Moto, all the restaurant decorations and artifacts pay homage to 19th-century Japan, when the country abandoned its historical isolationist policies and entered the international stage.
"All artifacts have an underlying theme of westernization," said restaurant partner Mier Wang. "For example, the first English newspaper in Japan, the first public telephone, the real letter from a traveler setting sail from New York to Japan in 1853 — one of the first people to do so."
After your meal, remember to head to the basement. Called The Library, this cozy lounge is complete with leather furnishings and a self-playing Yamaha piano, a significant part of Japanese history.
"Even our piano in the basement was purposefully selected as a Yamaha piano," said Wang. "Yamaha was a significant stakeholder in the modernization of Japan."
A sushi omakase that's all about history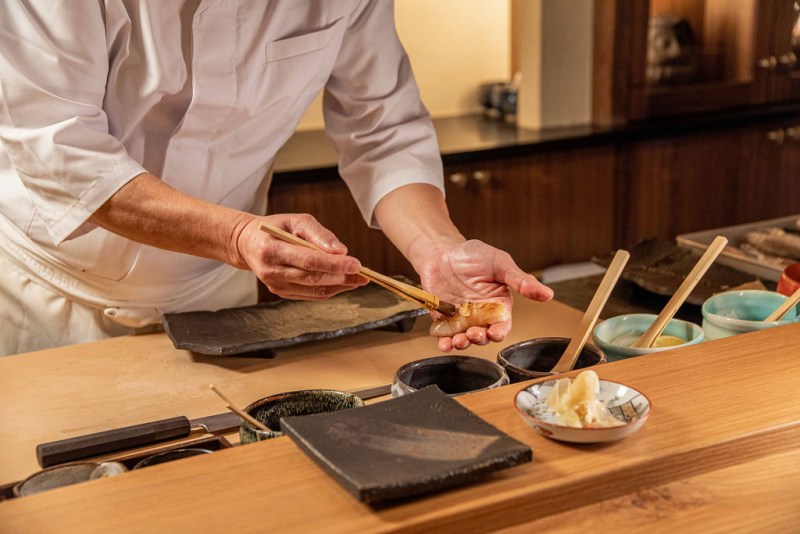 As expected of high-end sushi omakase, the selection at The Office of Mr. Moto is pristine, with careful attention given to seasonality, preparation, and sourcing. Executive Chef Toshio Matsuoka creates immaculate pieces of sushi, all sourced directly from Toyosu Fish Market in Tokyo, Japan. Because of that, the menu selection will change according to the seasons, depending on what's fresh.
While all the sushi is exceptional, the menu's progression of sushi history is what makes this omakase unique. The 21-course meal starts with three seasonal starters but quickly transitions to a selection of oshizushi, traditional pressed sushi from the 18th century. Diners choose between masu (ocean trout), anago (sea eel), and saba (house-cured mackerel). This early sushi form used vinegar not solely as a flavoring profile but also as a method of preserving the fish.
As the progression continues, the sushi pieces will start to highlight everything from classic 19th-century nigirizushi preparations to modern ingredients and styles such as uni, temaki, and the liberal use of the blowtorch, which Chef Matsuoka uses on several pieces, including an enormous Hokkaido scallop and a wonderfully textural kinmedai, Golden Eye Snapper. All these result in bites that are at once soft or pleasantly chewy, screamingly fresh, and smoky, all accentuated by the distinctive 19th-century ambiance. This is truly a one-of-a-kind omakase experience that's not to be missed.
Editors' Recommendations