Most New Yorkers have an opinion on the best restaurants in their city and no two ever seem to be exactly alike. Makes sense, given the countless number of great eateries in the Big Apple. From incredible ethnic food to high-end fusion, New York City has it all.
But if one really had to whittle it down to a list of must-visits while there, what would that list look like? We did the homework and came up with a top ten for the ages, full of restaurants that offer jaw-dropping culinary experiences. You'd be lucky to land at any one of these tables over a lifetime as these restaurants are home to some of the best chefs in the world.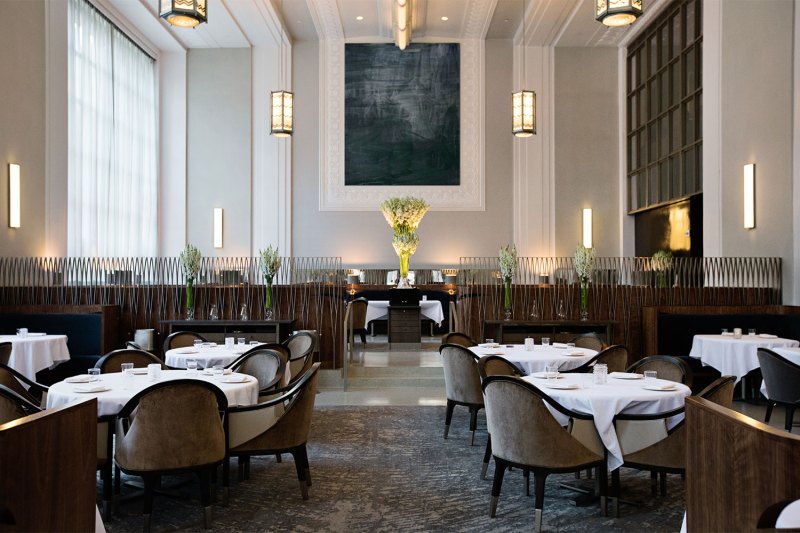 On par with the greatest culinary cities on earth—Paris, Rome, Buenos Aires—New York is teeming with exquisite meal after exquisite meal. It's a landing spot for great talent, home to some of the most James Beard Award-winning chefs anywhere. Furthermore, it's a place that draws all of the other talent that make a good meal and exceptional one, from top sommeliers to daring mixologists and hospitality pros.
Here are the ten best restaurants in New York City. There are places not only where New Yorkers eat, but where people travel all over the world to dine at.
Eleven Madison Park
Daniel Humm is one of the top chefs in New York, a Switzerland native who came to the NYC restaurant in 2006 after a successful stint in San Francisco. Eleven Madison Park has since become synonymous with New York dining, garnering tons of awards and critical acclaim, and for good reason. Not a restaurant to ever sit still, Eleven Madison Park switched to a fully vegan menu during the pandemic in 2021. It remains an enchanting restaurant, full of creativity and thoughtful dishes.
Gramercy Tavern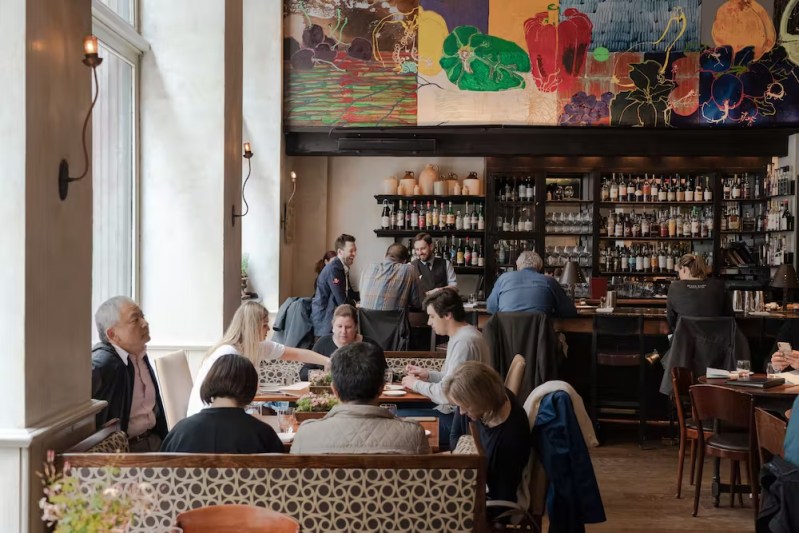 The brainchild of lauded restauranteur Danny Meyer, Gramercy Tavern is an Americana spot located in the Flatiron District. The menu is always changing, lining up with the very specifics of the season and whatever great produce is being harvested from local farmers and purveyors. The place is currently in the custody of a Michelin Star, offers three unique dining experiences, and is captained by the tasteful mind of chef Michael Anthony.
Per Se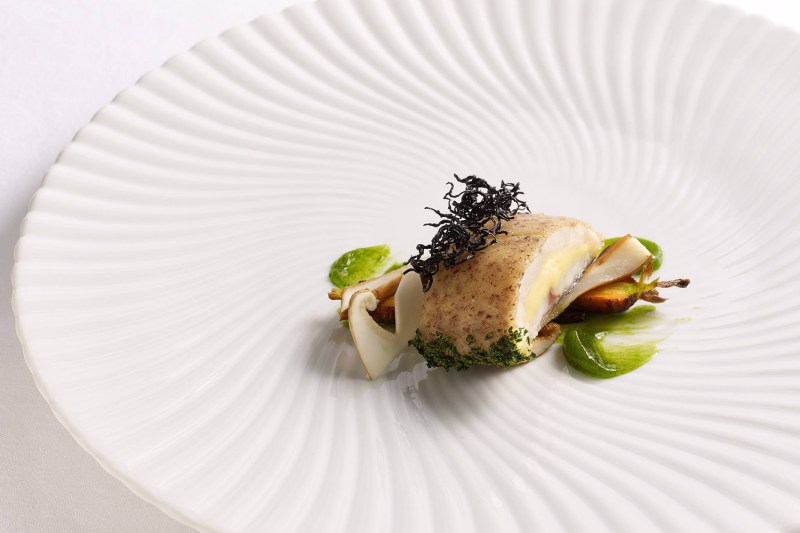 Responsible for perhaps the best overall dining experience in all of NYC, if not the nation, Per Se is chef Thomas Keller's east coast outpost. Known for his amazing restaurant in California wine country (a little old place called French Laundry), Keller is behind some of the most intricate and innovative dishes around. Per Se boasts three Michelin Stars, Central Park views, and easily the best one-two punch that is immersive dining and unrivaled service. Just look at the presentation points on display above.
Jean Georges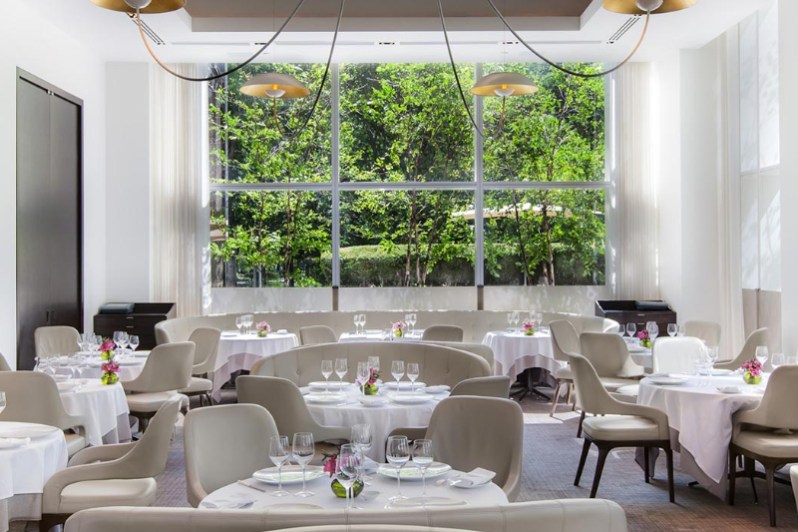 Jean Georges has become a household name in the dining realm. He has restaurants all over the country now but none quite like his eponymous NYC spot, which opened in 1997. It offers pure edible harmony by way of the cuisines of America, France, and Asia. Presently holding two Michelin Stars, Jean Georges offers a beautiful setting and dishes so full of flavor you'll wonder how.
Aquavit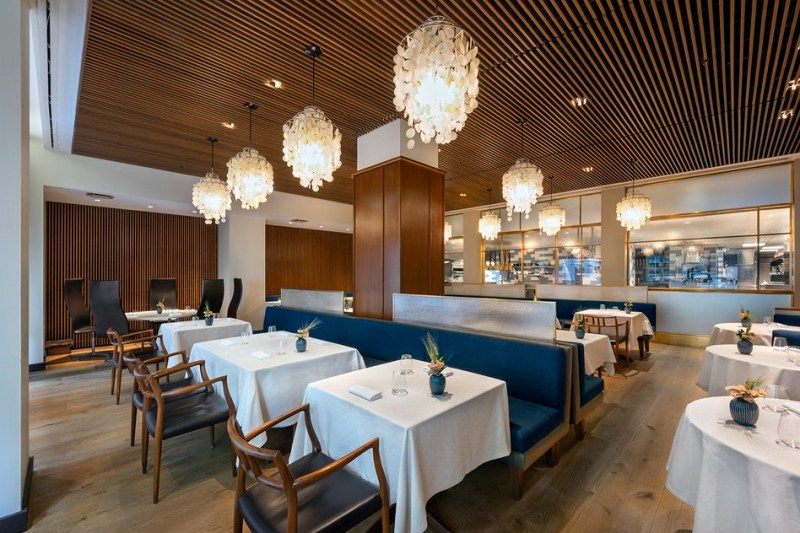 Named after the tasty nordic spirit, Aquavit is set in Manhattan and cooks up some delectable northern European fare. The menu is the work of Swedish chef Emma Bengtsson, the proud holder of two Michelin Stars. Her nordic dishes are absolute eye candy, presented so beautifully you won't be able to resist photographing them. There are lunch and dinner menus, but we suggest the chef's tasting menu, known to marry things like seafood and produce in unexpected, immensely artistic ways. The cocktail program is equally impressive, full of craft and seasonality.
Le Bernardin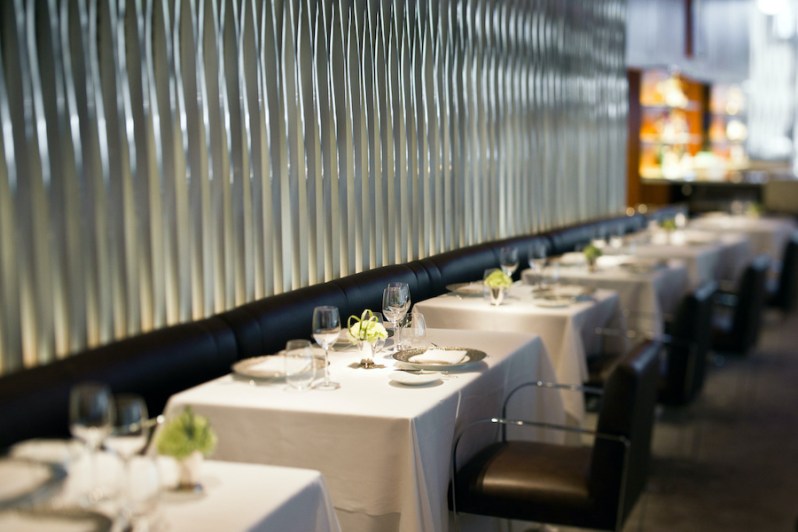 Another name that's become part of the fabric of the NYC culinary landscape, Le Bernardin has stood the test of time. It launched in the 80s and continues to be the spot for unbelievable seafood. Chef Eric Ripert holds one of the strongest resumes imaginable, having cooked at some of the best French restaurants around before heading stateside. His upbringing, a mix of time spent in coastal France and Andorra, rubs off on his cooking, which blends tradition and modern techniques. If you like the many flavors of the sea, not to mention a restaurant with one of the best reputations around, book a resy at Le Bernardin.
Sushi Yasuda
New York has some of the best sushi restaurants in America. If you can't get to China or Japan to experience its homeland, this is your next best bet. Sushi Yasuda is New York's best, featuring all the best feature of the amazing cuisine. The rice is from heaven, the fish is fresh, vibrant, and cut expertly, and the environment is serene. It's all about style points and robust flavors here, with no music to distract and bright enough lights to really see what you're eating. We love you, dimly-lit restaurants, but you're often hiding something. Belly up to the bar and watch these magicians do their magic.
Claro
A relative newcomer, Claro brings mind-blowing Oaxacan food to the borough of Brooklyn. All cheeses and sauces are made in house and the intimate setting is inviting and warm. It's all about authenticity here, from hand-made masas and moles to the tostadas cooking on wood-fired comal. And the details can't be beat, like the clay dinnerware made by hand in Oaxaca. The chef may reside in New York but wears the many extended trips to Mexico on his sleeves (and dishes).
Restaurant Daniel
Since 1993, Restaurant Daniel has been treating diners to some truly elegant European-inspired fare. It's the work of chef Daniel Boulud and while larger in scale, a seamless experience full of class and deftly-made dishes that bring joy to the table. It holds a pair of Michelin Stars and while in Manhattan, will whisk you away to some of the most lauded dining rooms of France.
Claud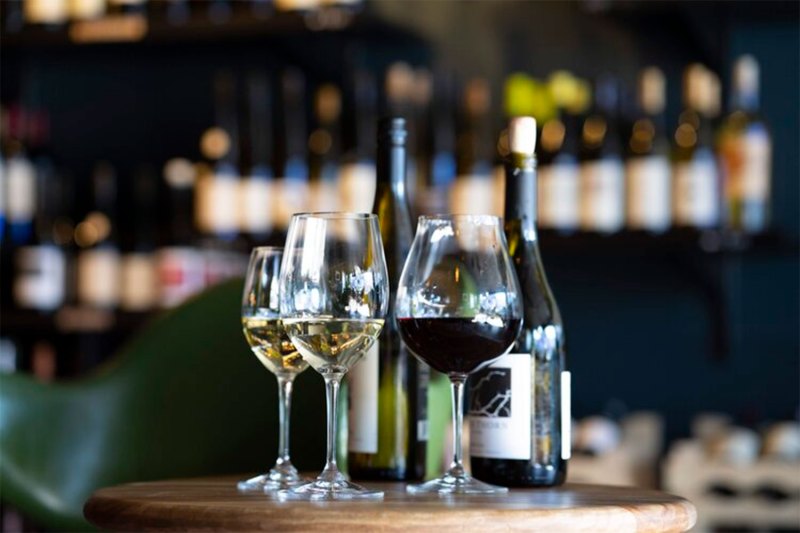 An East Village wine bar and restaurant, Claud only opened last year but has turned heads with its combination of satisfying cuisine, smart wines, and an atmosphere that feels like being well-serviced guest at a small dinner party. These aren't finicky dishes that involve a lot of tweezers. Instead, it's just good rustic food paired wonderfully with some great wine. But that's not say it's not sophisticated, as the menu is all kinds of refined, from the half chicken with foie gras drippings to the citrus and chicories with fiore sardo.
Dine at any one of the above restaurants and your NYC trip will go down in the history books. Knock out two or three, and you'll be a living legend. Just know that if you love great food and the ultimate dining experience, all ten options above will more than deliver.
Editors' Recommendations