Jorge Gaviria loves corn. The founder of Masienda has devoted nine years and counting to the stuff, building a brand that specializes in bringing heirloom corn flour (aka masa) to American kitchens. With a gorgeous new James Beard Award-nominated cookbook, a sharp business plan, and some seriously delicious masa, it's safe to say things are going well at the moment.
Perhaps you've seen his Capital One commercial. Gaviria's duty is to "bring masa to the masses," as he says. That means working directly with small farms in Mexico to bring masa to hungry Americans. Whether it be a tortilla starter kit or batches of various masa harina, Masienda has is treating Americans to a rich Mexican tradition.
The coolest part, though, may be how Gaviria is changing our relationship with corn. In America especially, corn has long been a product — the stuff behind industrial sweeteners like corn syrup, grub for livestock, or even drywall. We tend to see it more as a commodity than heirloom ingredient. Masienda is out to change that.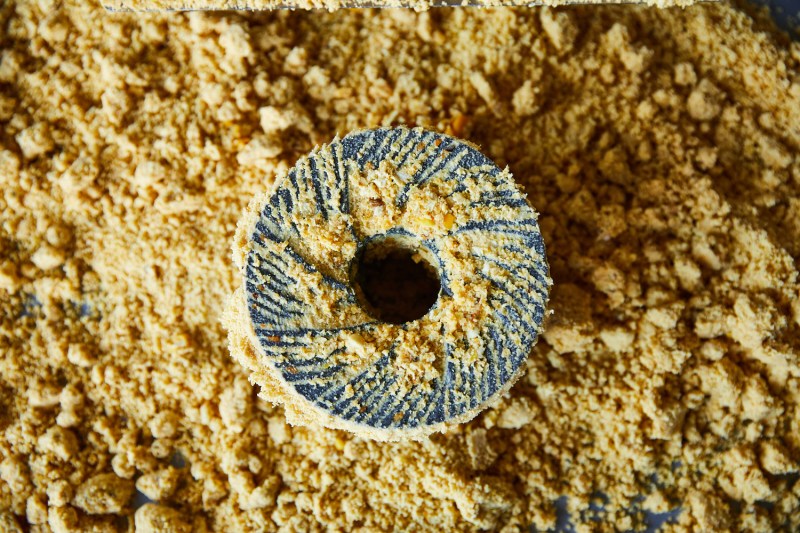 What is masa?
Masa harina is dehydrated dough made of whole kernel corn that has been treated through a process of nixtamalization, or soaking the corn in limewater (or other natural solutions). The process makes grinding the corn easier and maintains the corn's fragrance and robust flavors. Masa harina, or masa flour, can be used to make any number of staple items, namely tortillas. Masienda's masa harina, made from heirloom corn from Mexico, is a more flavorful alternative to the mass-market, industrialized stuff we tend to see in American restaurants and stores.
Mexican communities have been making masa for pretty much ever (some estimate it goes back as far as 1500 BC). By focusing on the craft, Gaviria is reviving an age-old practice and sharing it with the world. In doing so, he's honoring something that feels way bigger than any brand can be. "Masa has a sacrosanct relationship with culture," he says.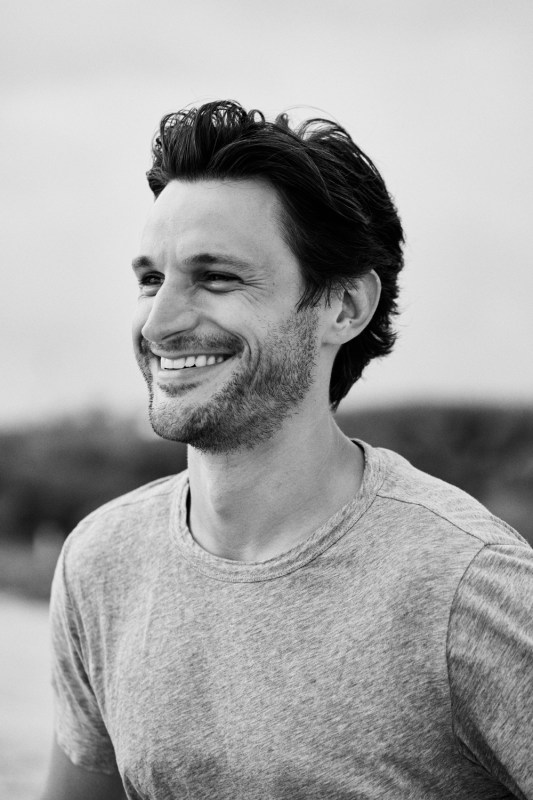 The beginning
Gaviria grew up in Miami under parents of Cuban and Mexican lineage. He had incredible central American cuisine at home and was surrounded by it wherever he went, thanks to the city's vibrant makeup. "There was a cultural awareness I took for granted," he admits.
He staged at restaurants after college and ended up getting a job at one of Danny Meyer's restaurants (he cites Meyer as a major influence and notes that he's a fellow law school dropout) and his appreciation for food only grew. "I was amazed by how purposeful the sourcing was during my time in fine dining in New York," he says.
That was the driving force in started Masienda, which he did in 2014. As he states in his cookbook, Gaviria wished to start "the tortilla equivalent of Tartine Bakery, the San Francisco-based high temple of sourdough." Like many of us, he had eaten enough flavorless store-bought tortillas. There was an opportunity for something special.
"We all consume it but so few of us know what it is," he says of masa.
The brand
Right now, he's enjoying what he calls a perfect storm — a combo of "heightened awareness when it comes to where food comes from" and a more connected world. "The global experience is connecting us more and more whether we know it or not," he says. In other words, cultures are crossing borders and being shared, which leads to more diversity. On top of that, we've never cared more about ingredients and how they come about. That's great context for a company focusing on heirloom corn farmed by hand.
Gaviria credits the growing Mexican-American population as well, having helped popularize so much great food and drink in the states. He references Modelo's recent takeover as the nation's number one beer and the rise in tequila sales.
Masienda connects consumers to an age-old tradition. Mexicans have been creating their own masa for generations, the core ingredient in some many staples, from tortillas and arepas to flautas and pupusas and countless other signature Mexican food items. "The goal was always to get people to be more active consumers," Gaviria says. "To get the conversation started in a connected way." As in wine or coffee, masa consumers get to not only enjoy an ancient food, but enjoy the complexity on hand as the flavors change dramatically from corn variety to corn variety.
"No tortilla is the same," he says. "While the prep is roughly the same, it tastes different, looks different, feels different." Gaviria would know, as he's gone from working with just a handful of farmers in Oaxaca to some 2,000 spanning six Mexican states. He says there's a terroir aspect with corn, that element of tasting a place in a product. And because the corn is farmed traditionally and not conventionally (no harmful chemicals, etc.), the terroir element is all the more pronounced as there are no added inputs obstructing the end ingredient. Enter a more flavorful tortilla and a burgeoning business.
Masienda is thriving. Gaviria has 13 full-time staff in the U.S. and four full-timers in Mexico. His products are now in Whole Foods and can be found on Amazon and direct-to-consumer sales have quadrupled, he says. The company continues to sell to restaurants (that's how it started) but there's now a much broader retail presence. "We're a small company with a big footprint," he says.
Masienda's tortilla starter kit is all kinds of fun to play around with and a great intro into the vast world of masa.The kits come with a hot rolled steel press and a couple of different masa types. There's real character in the flavor and the act of making tortillas is tons of fun, not to mention rewarding to eat, and all the better because they're fresh. "It's so much easier than you think," Gaviria says of making your own. "Give yourself five-to-fifteen minutes just to play. It's magic."
In like-minded news, check out our guide to Mexican cuisine and a couple of authentic taco recipes. And if you're thirsty, we've got the best tequila cocktails to sip on. Buen Provecho!
Editors' Recommendations