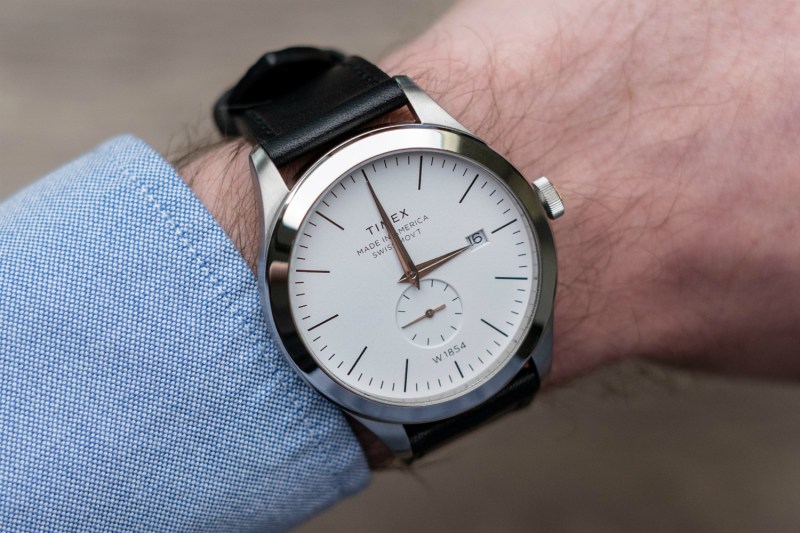 Making things in America isn't just about producing high-quality goods in fair working conditions and minimizing the environmental impact of global shipping — it's also about pride. Owning a car, a pair of jeans, or a piece of tech that was made right in here in the USA holds a certain cultural caché, a sense of place and spirit that automatically comes with being built in one of the greatest countries in the history of civilization.
Timex knows and understands this, along with the other nostalgic nuances of owning an American-made product and, as a result, has decided to build and assemble watches in its Middlebury, Connecticut headquarters. With the American Documents collection, Timex combines a Swiss precision movement and Minnesota cowhides, New England-forged brass inserts, and Massachusetts-made, impact-resistant Gorilla Glass 3 to create four watches. Each watch features an aged Waterbury brass caseback coin-and-crown insert within a 41mm case and comes in a cherry wood case with an inlaid magnetic closure and brass hinges.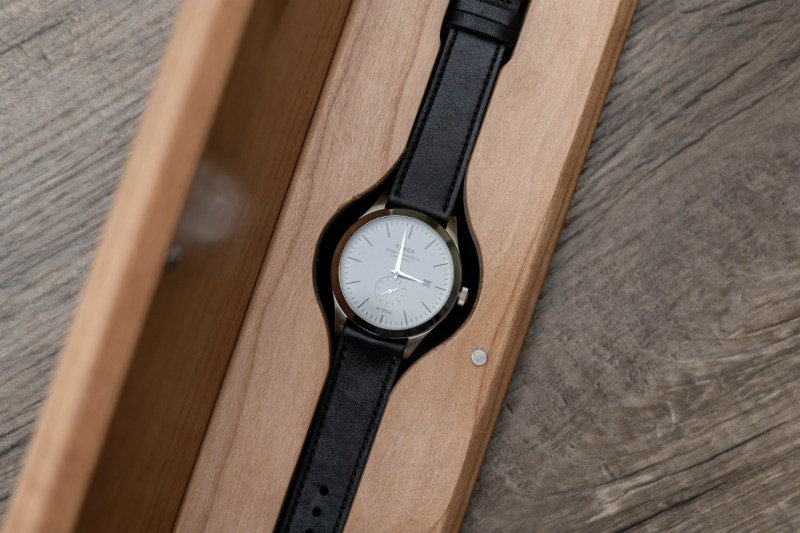 "The American Documents collection is about so much more than great-looking timepieces — it's about capturing the spirit of what it means to be American-made," said Tobias Reiss-Schmidt, CEO of Timex Group. "Being American-made means the ability to endure, grow, reinvent, evolve. In this collection, we selected partners who are experts in their individual fields and evolved their expertise to fit within the confines of a timepiece to honor brands like ours that embody and celebrate American craftsmanship."
One of those selected partners is landscape photographer Bryan Schutmaat, who helped Timex chronicle and capture the people and cultures that inhabit the diverse American landscape. Hoping to capture and project what unites all Americans, this collection of photography, from the deserts of Texas to the forests of the Northeast, showcases the breadth and depth of the American experience.
"There's a sense of possibility that comes from the vastness of this country," Schutmaat said in a statement. "I wanted to capture the timelessness of our landscape to convey the spaces that bring us and our culture together, because American Documents, and every component of it, honors the beauty of our nation."
Get your American-made Timex now before the first small-batch run is gone. Check it out directly at Timex's official website.
For an altogether different, but no less American-feeling Timex watch, check out the brand's recent collab with Todd Snyder on the Mid-Century Watch.
Editors' Recommendations