For those acquainted with the works of Timex and Todd Snyder, you'll know that the two brands have collaborated multiple times in the past few years, with each successive product looking better than the last. The collaborations have typically highlighted a contemporary remake of one of Timex's vintage designs. For example, the collaboration on the racing-inspired Beekman watch was a big hit with fans who appreciate a modern, yet classic design; and the Marlin Blackout timepiece was a beauty when it came to both looks and utility. To no surprise, the design super-team have done it again and evoked the style of a 1970s original (which was, itself, a throwback piece) with its new release, the Timex x Todd Snyder Mid-Century Watch.
Of the latest from the duo, Snyder said, "This watch is definitely one of my personal favorites as it reminds me of the mid-century style from the 50s."
The watch made its debut at the Todd Snyder New York Fashion Week Men's show on February 4, 2019, sporting the sleek, stylish, and standard essence both Todd Snyder and Timex bring to the table. It's full of the Timex's mid-century, vintage character with a few tweaks to give it modern performance.
Instead of an automatic system with chrome plated bezel, the Timex x Todd Snyder Mid-Century features a functional upgrade to a 37mm stainless-steel case for added protection and a day-date window and quartz movement for improved accuracy. What's better, all of this is offered a wallet-friendly price.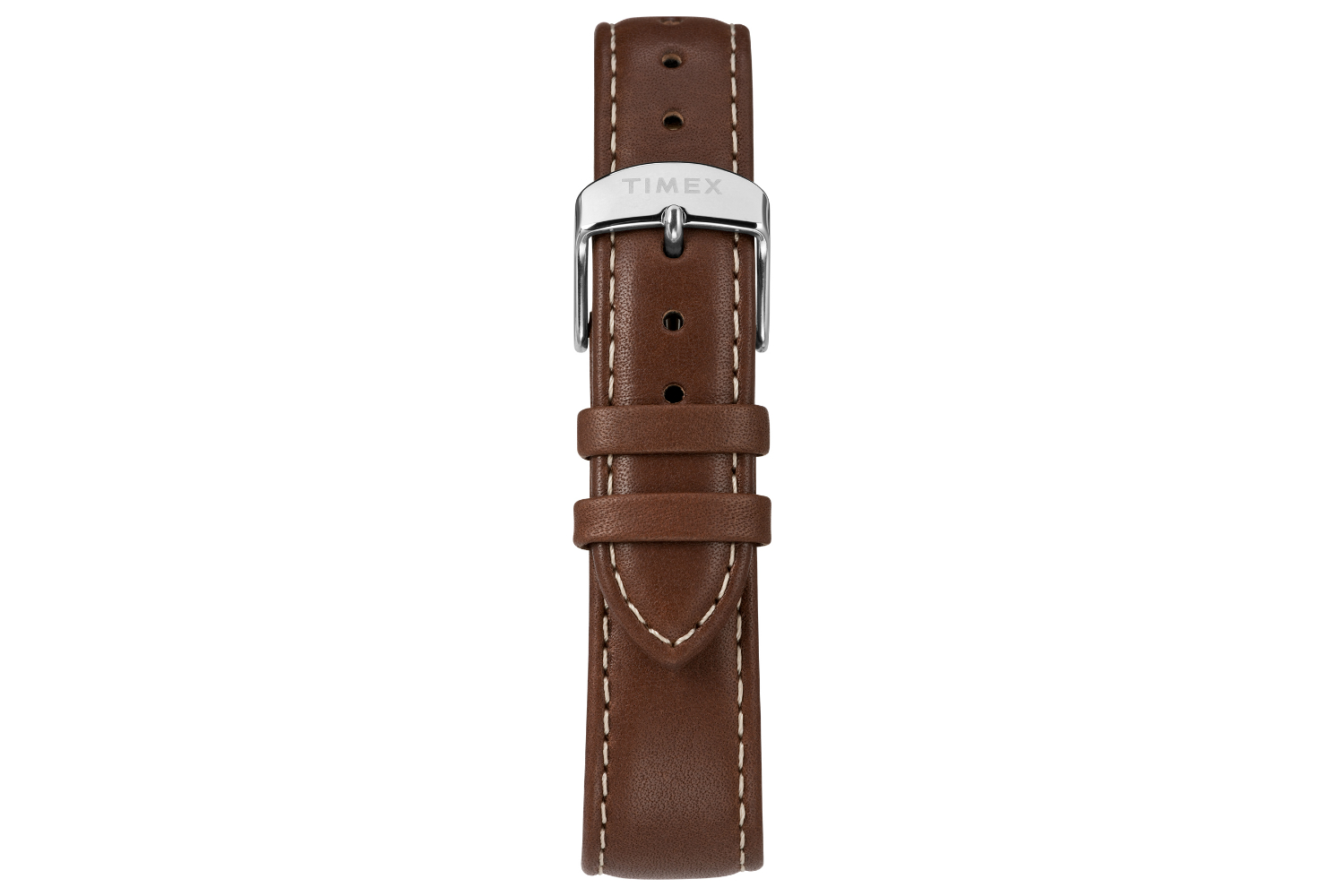 The duo also brought in a third American company to help execute this collaboration. Each watch in the collection sports a handsome, premium leather strap detailed with contrast stitching from Red Wing, Minnesota-based S.B. Foot Tanning Company – the same high-quality leather and stitching used in Snyder's preferred Red Wing boots and shoes.
The mid-century wristwatch also boasts a dome acrylic crystal, 30-meter water resistance, and is offered in two classic, elegant colorways. The black dial silhouette comes with a stunning black leather strap and silver stitching, and the silver dial a rich brown leather strap and silver stitching.
The Timex x Todd Snyder Mid Century watch retails for $158 and is available now.
For those of you looking for a wider variety of affordable or luxurious watches, we have a few other guides to the best watches under $500 and the best watches under $1,000.
Editors' Recommendations