While combing through famed timepiece brand Timex's design archives, Todd Snyder (the designer himself, not the brand) came upon a late-1960s racing watch. Not your average chrono, the archival inspiration featured a curlicue tachymeter complication — an engineering asset that allowed for the watch to gauge the speed of passing objects. Snyder took that original Timex design, modernized it (as he has done through several amazing collaborations with the brand in the past) and dubbed the new racing watch the Beekman.
The Timex X Todd Snyder Beekman Watch is built within a 40mm stainless steel case with an acrylic domed crystal to protect the face, an Indiglo night-light to tell time in the dark, and attaches to your wrist with a supple and handsome crocodile-patterned, genuine leather strap.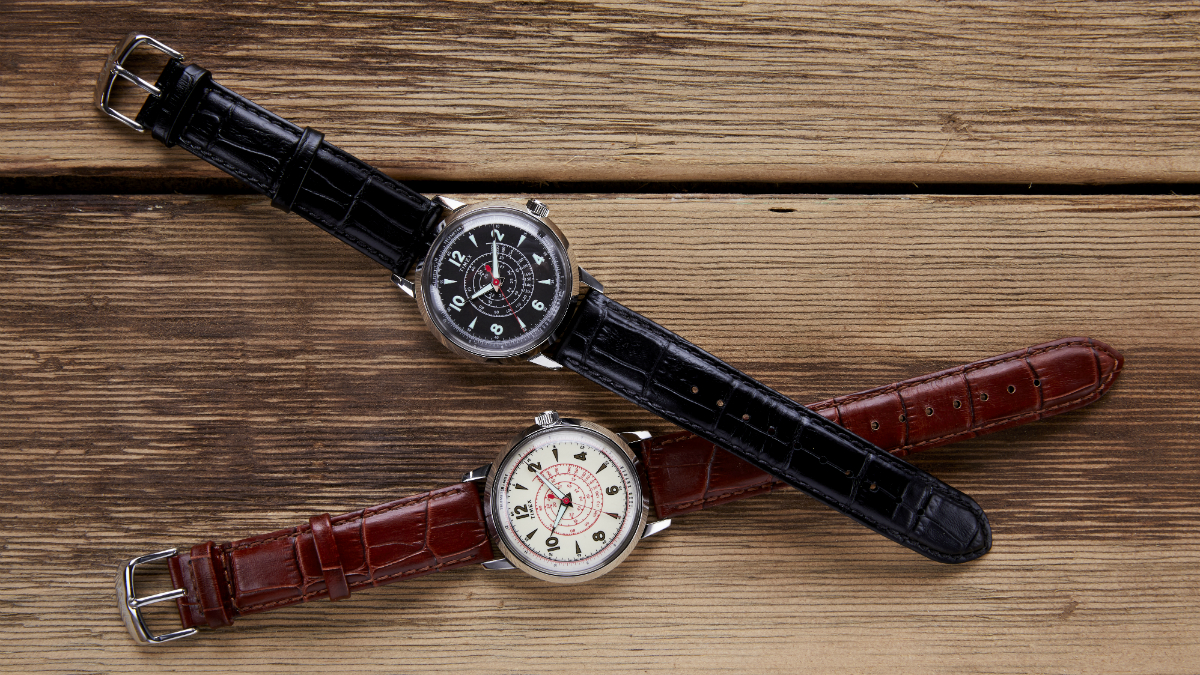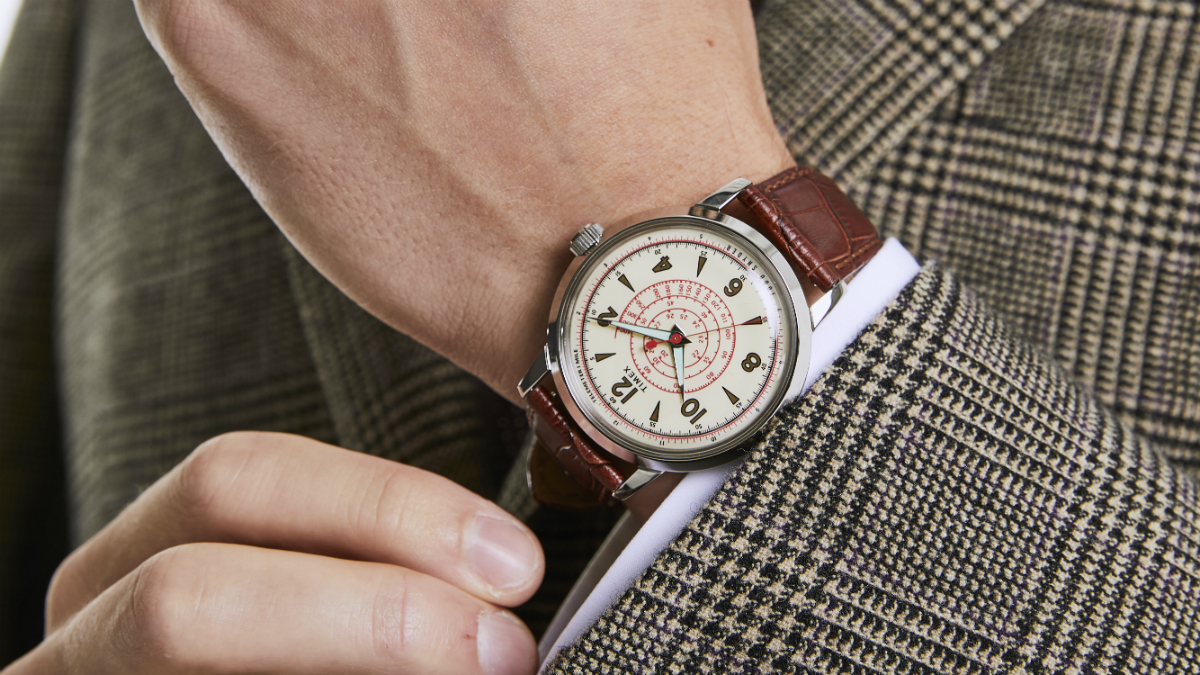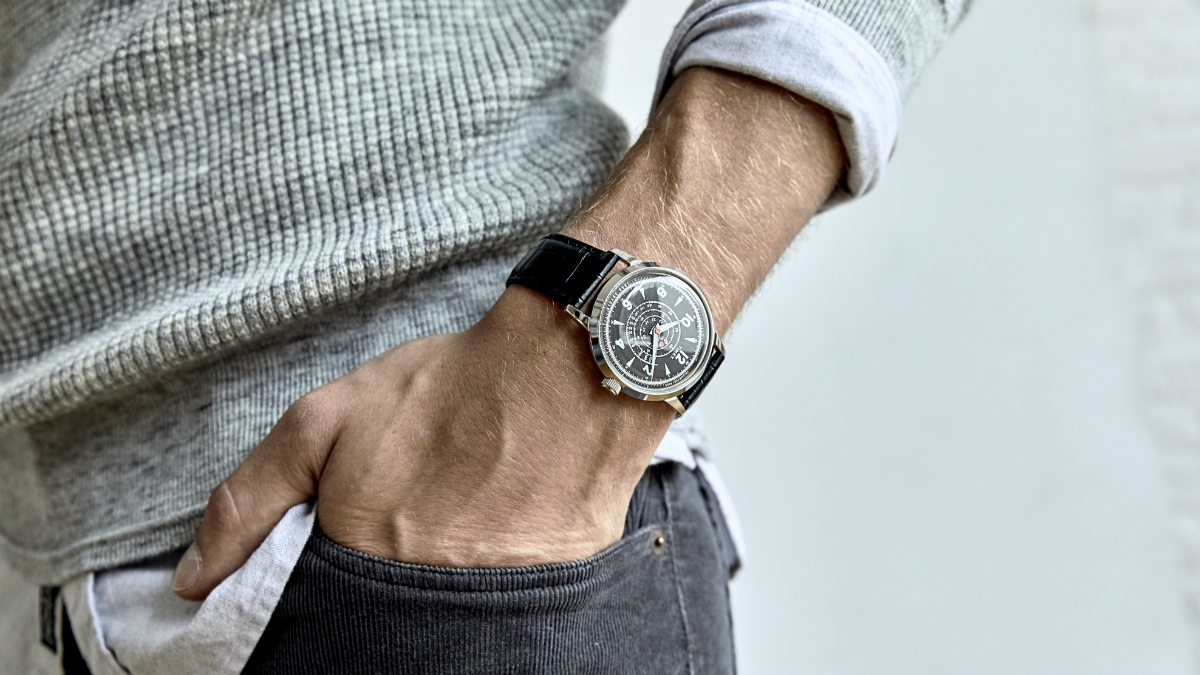 But Snyder didn't design the watch to veer too far from the original. The Beekman Watch's tachymeter complication is, as Todd Snyder brand puts it in a release, "a pleasingly analog way to measure speed … The graphic swirl on the watch dial is a tachymeter scale that allows the wearer to calculate the time it takes for a moving object … to travel a predetermined one-mile course."
The brand also explains how the watch works: "To prepare the watch for the speed measurement, the wearer must pull out the watch crown when the second hand is at the 12 position … As the car passes its starting point, the crown is pushed in to begin the timing process; when the car reaches the end of the course, quickly pull the crown out again." The wearer then compares the position of the second hand against the tachymeter to determine how many miles per house the car is moving.
"The Beekman brings together two things I really love: classic cars and classic timepieces," said Todd Snyder in a release. "I'm proud to continue the Timex X Todd Snyder partnership with the launch of our first co-created tachymeter watch, and to celebrate the values we both share: iconic design, impeccable craftsmanship, and a commitment to innovation and functionality at a great value."
It's also handsome as hell and can be worn with just about anything, from a basic gray crewneck sweatshirt to a heather green, plaid suit as shown above. With the addition of the tachymeter, the Beekman Watch is both a statement piece and a fun toy for all those classic car lovers out there.
Retailing for the ridiculously low price of $158 in classic cream or black colorways, the Beekman Watch is available exclusively at ToddSnyder.com and at the brand's flagship store in New York.
Editors' Recommendations