Those who wear an Apple Watch wear it proudly, all the time, and no matter what — even with formal wear at a wedding, looking like a Spy Kid. If you count on your Apple Watch to tell you everything from your heart rate to how you slept, it's more than just a watch to you, it's like a personal assistant. If you were hoping to upgrade that Apple Watch (or finally grab your first one), do it now because this might be the last season you will be able to for a while.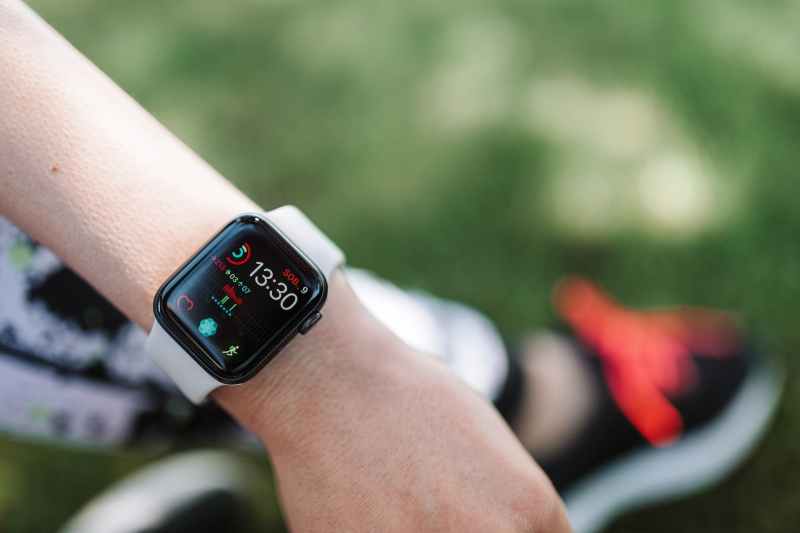 How Apple Watches might go bye, bye, bye for a bit
Apple is in a bit of a pickle due to a patent infringement accusation that could get some Apple Watches banned from being imported to the U.S. for a few years. Apple got into this conundrum by using light-based pulse oximetry technology in their smartwatches. The Masimo Corporation, a medical company, owns the patent on technology that tracks your blood oxygen and alleged Apple put it in Apple Watches without the proper permissions.
Apple was found in breach of the patent by the International Trade Commission on October 26, with the full ITC Commission upholding an ITC judge's earlier ruling. The ITC ruling didn't specify which watches would be affected, but the Series 6 watch was the first model with blood-oxygen monitoring capabilities. With the exception of the SE, most Apple Watches since then have had these capabilities.
This isn't the first time Apple has been caught in this type of dispute. The company is currently in a legal battle — facing a potential import ban — over a patent dispute with AlivCor, another medical company. A ban was issued in February, but it's since been put on hold, according to Reuters.
The banned basics
The ban would start on Christmas Day 2023.

The ban would last until the patent ends in August 2028.
An Apple Watch import ban could hit the U.S. by the end of the year if the ruling isn't vetoed — or if Apple doesn't reach a settlement agreement or come up with a redesign or way to disable the infringing component. There is a possibility of a government veto, but don't hold your breath on that one. Apple has indicated they will appeal; however, they can't do so until President Biden's 60-day review period is over. Appeals are a lengthy process, and there's no guarantee the ban would be put on hold while the appeal is reviewed by the Federal Circuit.
The biggest shock is this could put a pause on a new Apple Watch counting your steps until 2028 (unless you're looking at the SE). In addition to the ban on imports, the ITC ruling said that, as of the December date, Apple would have to stop the sales of infringing products that are already in the U.S.
Potentially being (mostly) out of the smartwatch game for years would be absolutely abysmal for Apple. Now, we know the Apple Watch isn't the exact same, but imagine if you wouldn't get a new iPhone model for years to come. We didn't mean to make you sad, but not seeing a new Apple Watch until 2028 would cause a frenzy among diehard wearers.
The ban won't affect a few things
What about the warranty? What if something breaks? Do you have to wear your watch wrapped in bubble wrap now? Relax because if you purchase an Apple Watch before the doomsday date, some things get grandfathered in. Any repairs or other services needed will be honored on any new Apple Watches bought before the ban. Whatever is covered in the warranty when you purchase your Apple Watch will be good to go, according to the ITC.
If imagining your daily routine without that little square on your wrist helping you along makes you want to cry, that's how things will feel if the ban goes into place. We cannot live without our electronic devices, and if an Apple Watch is something you need in your life, put it on your Christmas list right at the top.
Editors' Recommendations