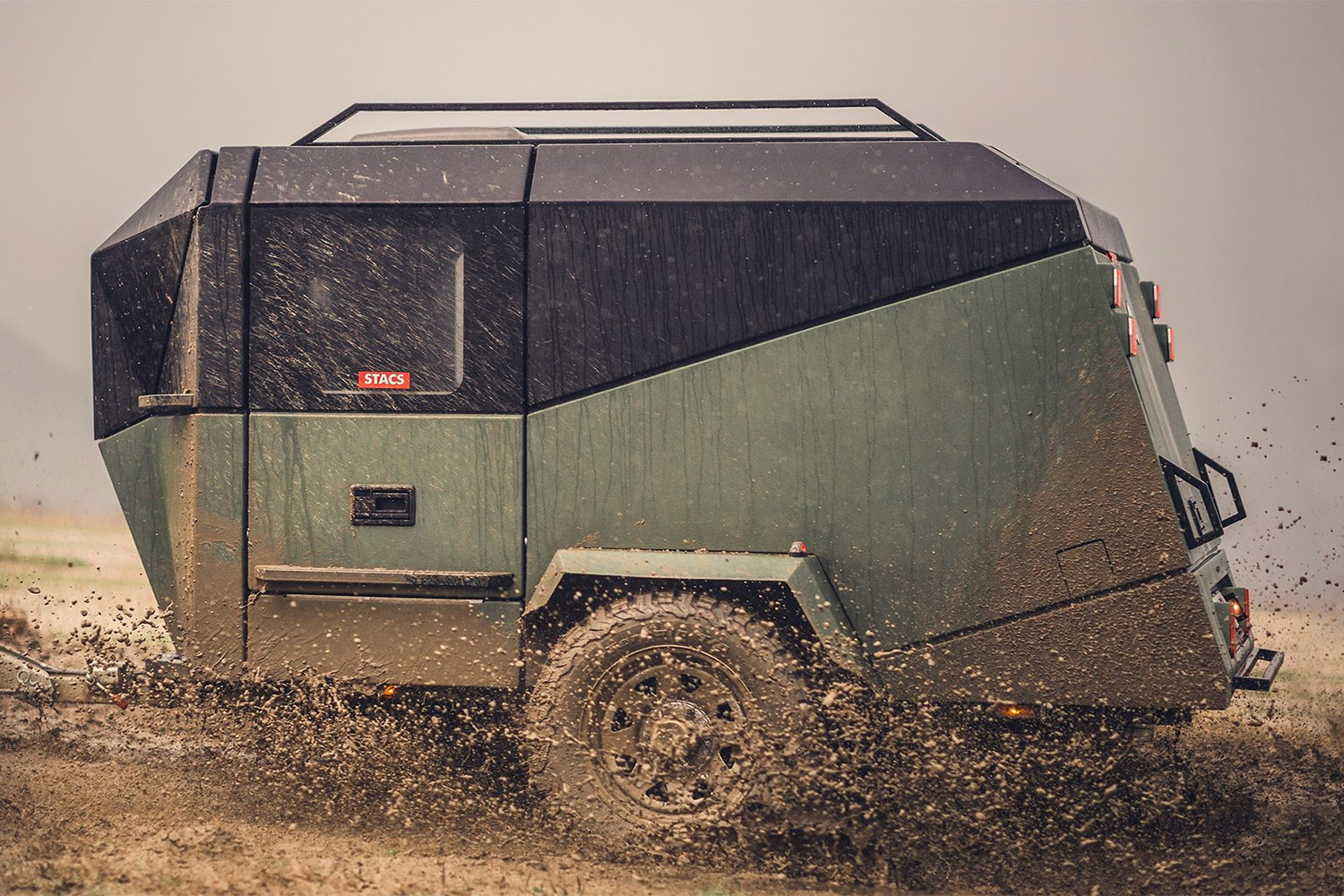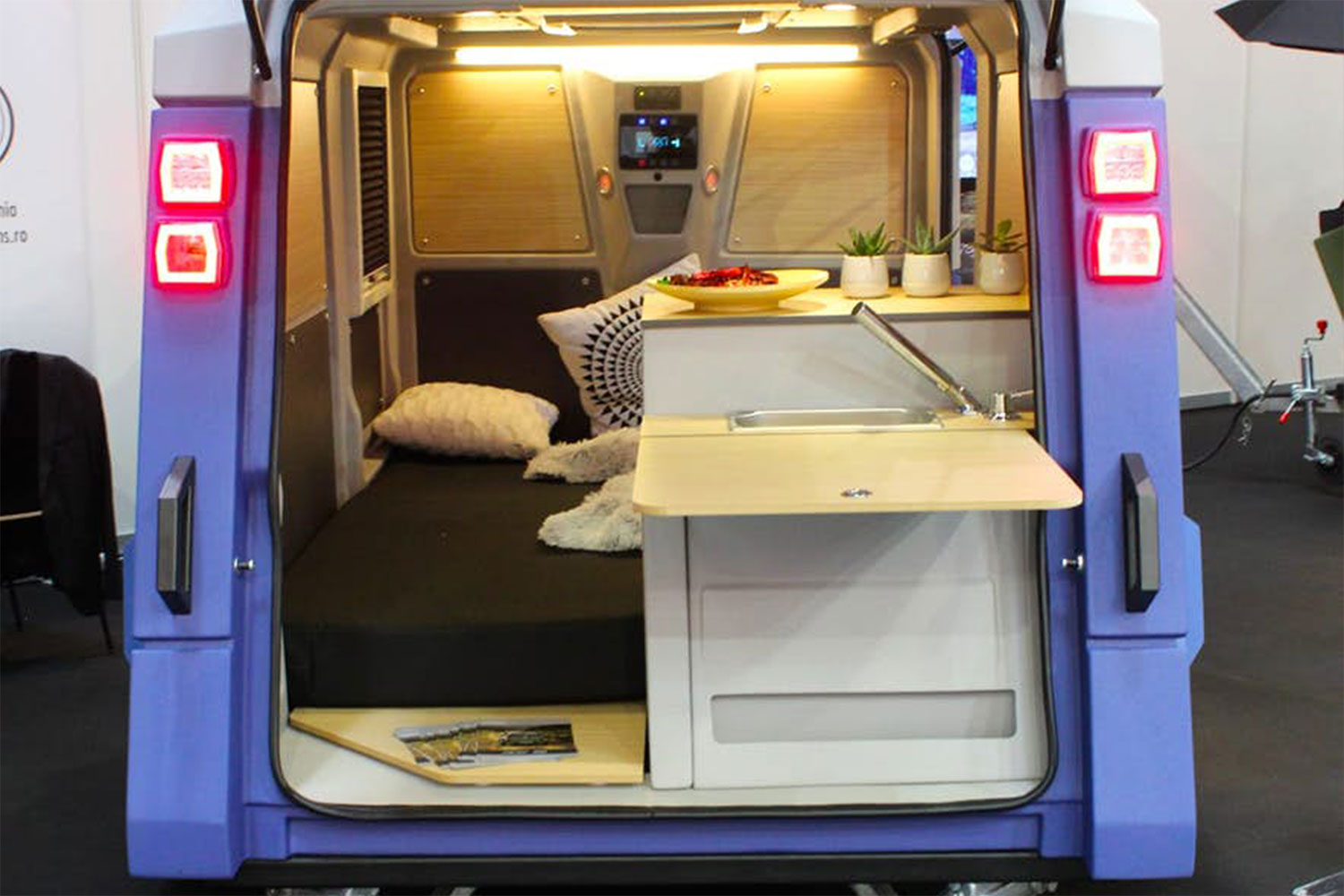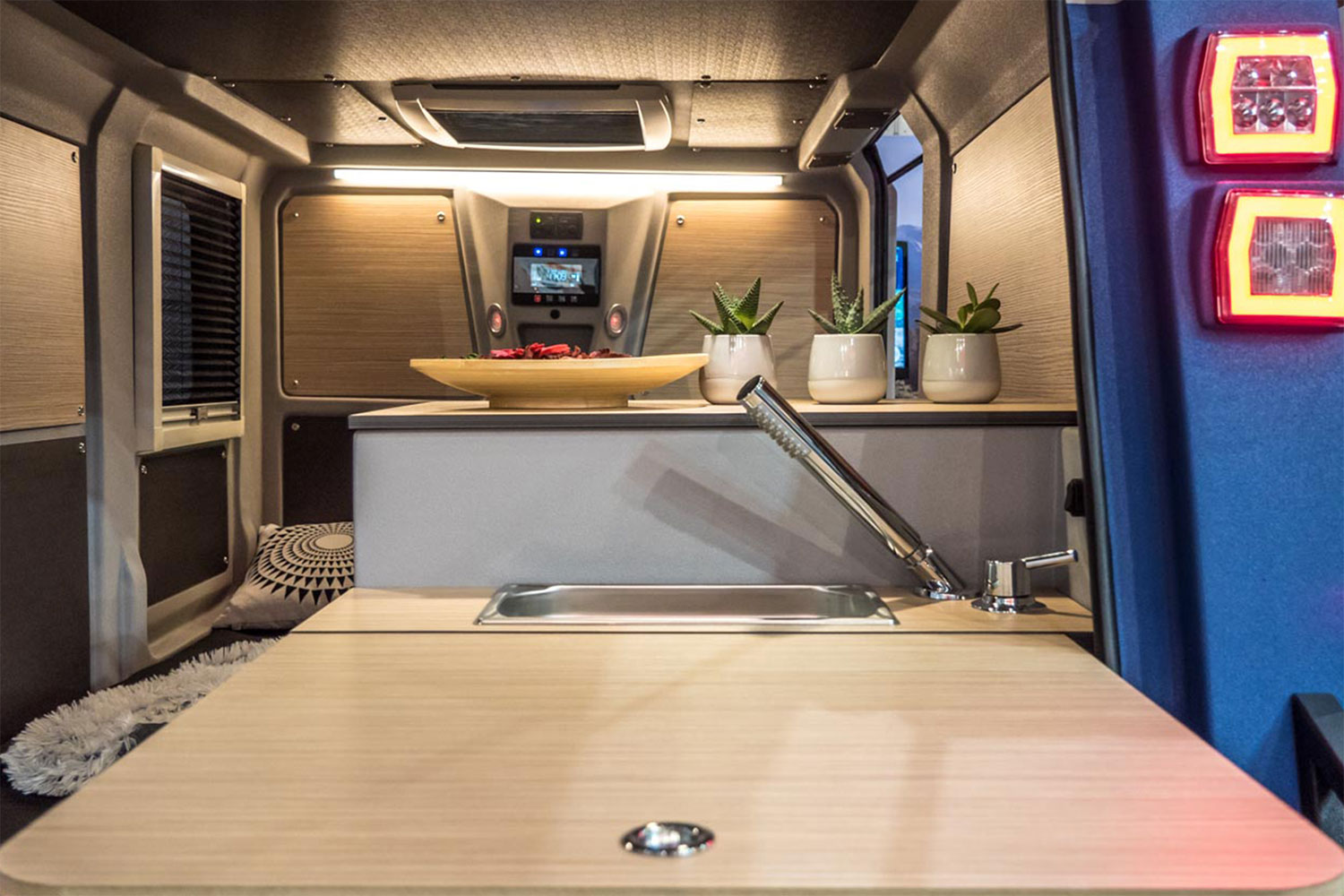 Camping is, of course, awesome. Winter camping, however, can be a challenge, especially if you're "lucky" enough to live in the northern United States where the cold weather can last 342 days of the year. If you're looking to take a little of the rough out of "roughing it," Romania-based FIM Caravans' new Migrator travel trailer might be just what you need.
Travel trailers tend to fall into one of two categories. Pared-down, ultra-light models are often cheap but leave out some seriously essential amenities. More robust models boast a wealth of options, but many feel unnecessary like the hidden "party deck" of the Romotow or the retractable sunroof in the Lume Traveler No. 1. Though amazing, these all guarantee a sticker price well into the five — or even six — figures. The Migrator is a teardrop-ish trailer that hits the practical sweet spot somewhere in the middle. As FIM Caravans' only trailer model, it's designed to be customized to the exact specifications of every buyer.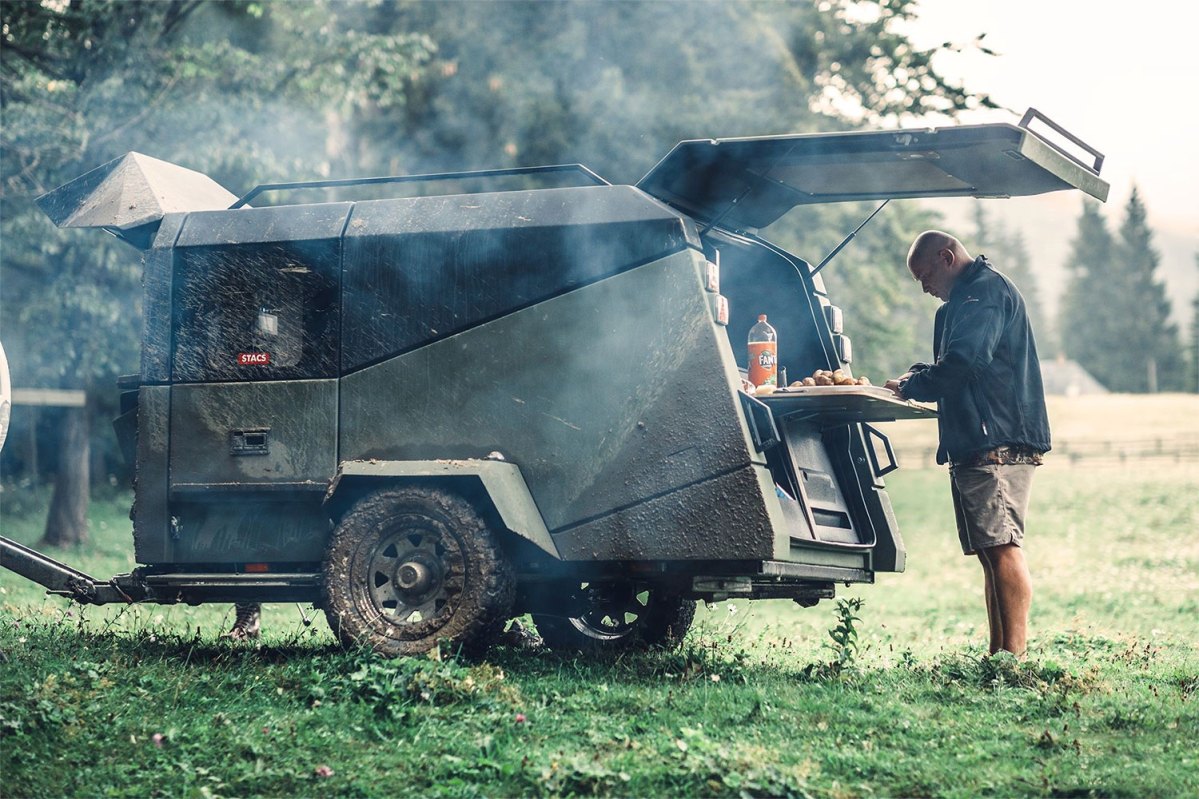 For campers who want only the essentials, the Migrator Basic provides everything you need and nothing you don't. The water-tight "bedroom" is accessible through side and rear access doors and sleeps two comfortably on a modular polyurethane mattress. The included 100-amp battery features an integrated recharger, plus twin USB charging sockets and a 220V outlet to power just about anything. Ample LED lighting illuminates every square inch of the Migrator inside and out. It's all mounted to a featherweight fiberglass shell riding on a durable, off-road-capable frame.
Travelers seeking a more gentlemanly, well-appointed wilderness experience can splurge on the Migrator Off-Road 80 or Migrator Off-Road 100. These upgraded models include all of the above plus plenty of additional features so you can get far off-grid any time of year. Around back is a 16V refrigerator plus a full kitchen setup for cooking just about anywhere. The 40-liter freshwater tank connects to a 12-liter water pump and a shower tap so you can wash dishes and yourself on the go. A Webasto AirTop 2000 STC 12V RV heater rounds out the feature set to make this a true, four-season travel trailer.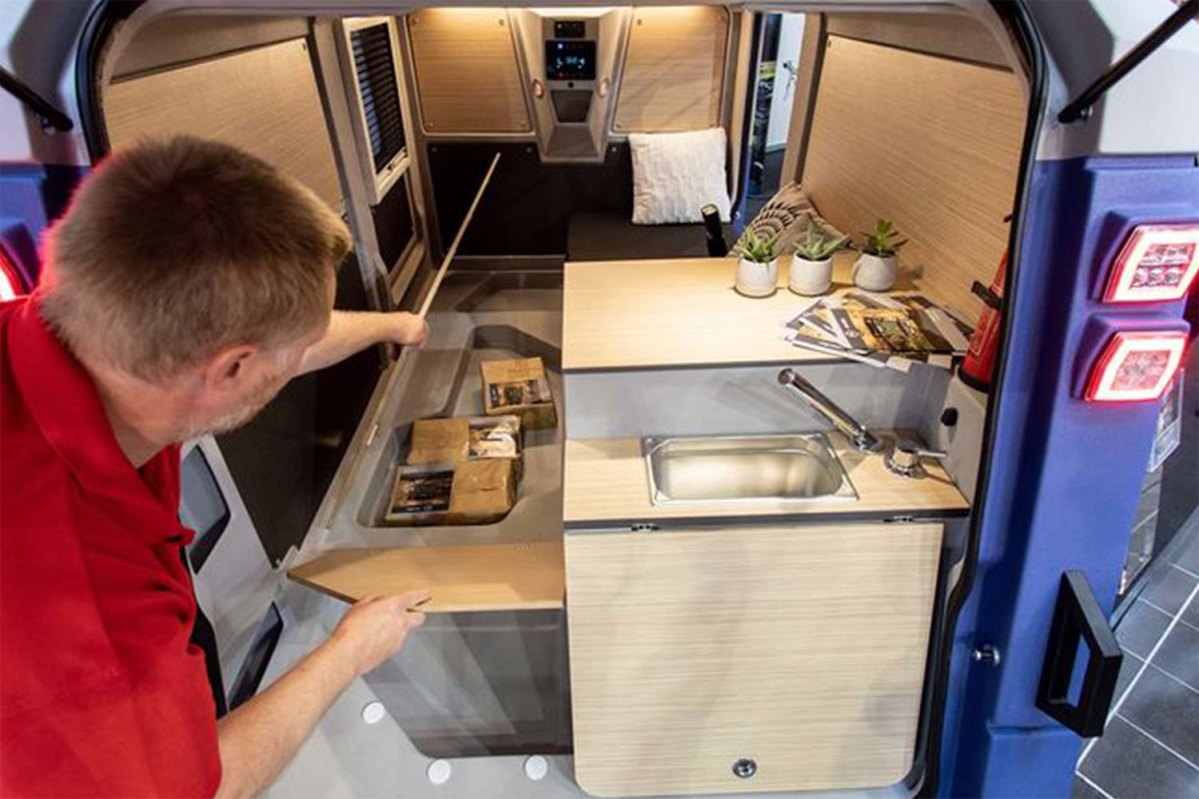 FIM Caravans' entry-level Migrator Basic starts at €12,499 (approximately USD $14,300), while the upgraded Migrator Off-road editions start at €16,000 (USD $18,300). Just remember you'll need to budget in delivery cost from Europe.
Editors' Recommendations