Automotive enthusiasts that love the mechanical aspects of cars tend to like watches. The mechanical characteristic of watches is what makes them so cool and so closely related to automobiles. This could explain why auto enthusiasts are drawn toward watches that have automotive-inspired features.
For automotive enthusiasts that can't bear to be away from their car for more than a few hours, there are a few watch companies that make timepieces that are inspired by cars. Some watches have lightweight materials found on cars, while others have designs that are meant to mimic a car's instrument cluster. Here are some of the coolest automotive inspired watches an enthusiast can buy.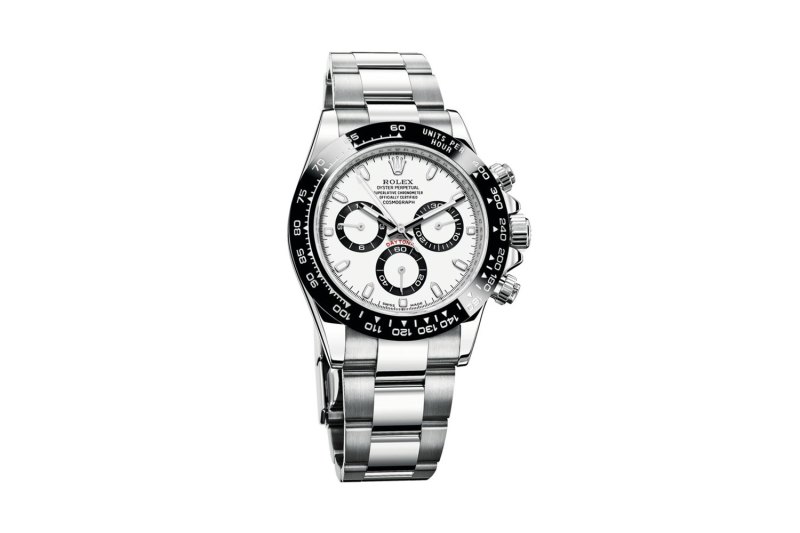 Rolex Daytona
The Rolex Daytona is the grandad of automotive-inspired watches. The iconic watch is known around the world and is named after the Daytona International Speedway. Many racers have worn the watch, including Paul Newman. Classic Daytonas are highly sought after and incredibly pricey, while new watches are given to the 24 Hours of Daytona race winners at the Daytona International Speedway.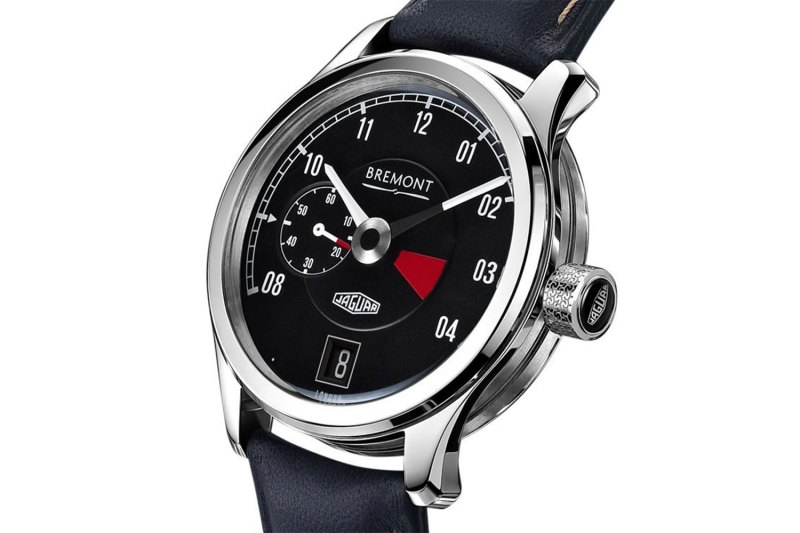 Bremont Jaguar MKI
Bremont builds its watches by hand in the U.K. With that piece of information, it becomes evidently clear why the watchmaker has a partnership with Jaguar. Bremont offers multiple watches that are inspired by classic Jaguars, but the MK1 is one of our favorites. The design of the MK1 is meant to mimic Jaguar E-Type coupes from 1963. For any Jaguar fans, the Bremont Mk1 will bring a touch of British style to an existing collection.
Autodromo Group C
Autodromo may not be a household watch company, but the brand only makes automotive-inspired watches. Its Group C watch is a new timepiece from the brand that's meant to encapsulate the Group C Era of endurance racing that took place from 1982-1993. Unlike earlier years of racing, Group C vehicles began to incorporate lightweight materials and advanced computers. The Group C watch perfectly encompasses this switch in a playful way with plenty of automotive touches like brightly colored pushers, a slab-sided shape, and a chamfered sapphire crystal.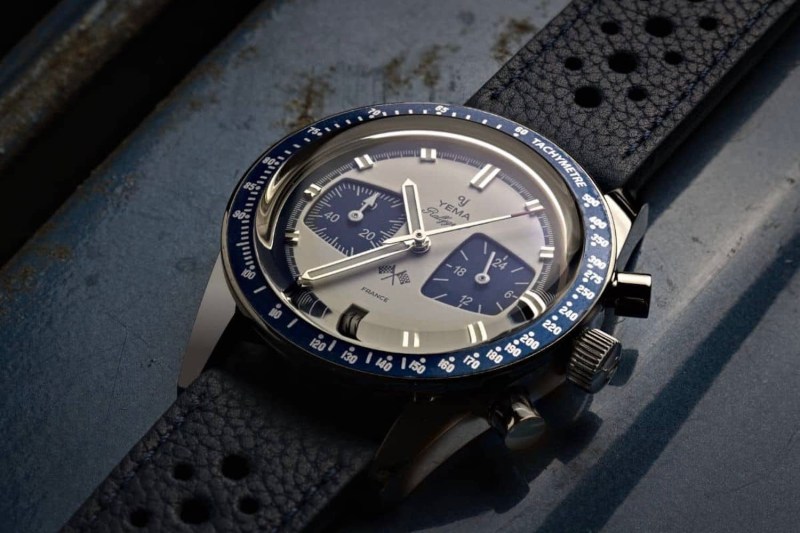 Yema Rallygraf
Compared to some of the other watches on this list, the Yema Rallygraf might come off as being plain, but just like cars, some of the best watches don't shout about their design. The Rallygraf has a motorsport-themed design that's meant to evoke the '70s era of racing. The watch also has an impressive history, as Mario Andretti wore one when he took his Brawner Hawk MK III race car to victory at the Indianapolis 500 in 1969.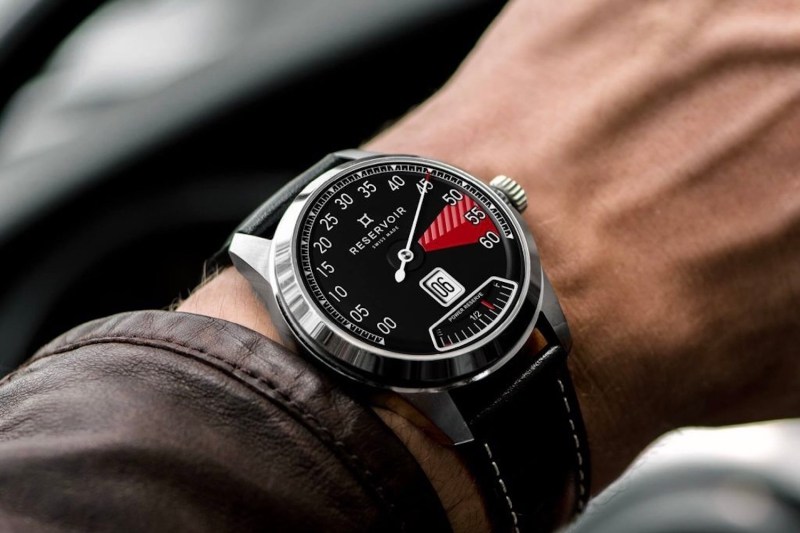 Reservoir Supercharged Sport Red Zone
Reservoir is a watch company that should be on every automotive enthusiast's radar. The watchmaker goes above and beyond with its automotive-inspired watches, like the Supercharged Sport Red Zone that resembles a car's speedometer. The watch's power reserve looks like a fuel gauge and the right side of the watch face has a red zone like a car's tachometer. For enthusiasts looking for a watch that literally looks like it's inspired by cars, Reservoir's timepieces should fit the bill.
Reservoir Supercharged Sport Red Zone
Tag Heuer Monaco X Gulf
Few watches are as recognizable as the blocky and square Tag Heuer Monaco. You could make an entire list of all of the automotive-inspired watches that Tag Heuer has, but the Monaco x Gulf stands out as one of the cooler ones. The Monaco is synonymous with Steve McQueen who wore the watch in the film Le Mans in 1970. The Monaco x Gulf takes things one step further with a stunning Gulf inspired livery.
Vacheron Constantin Historiques American 1921
No, there's nothing wrong with your screen and you don't have to get your eyes checked. The Vacheron Constantin Historiques American 1921 has a watch face with a 45-degree angle. While this may confuse some people, the angle makes the watch clear to read when you're driving. Once you orient the watch in way that gives you a clear view of the dial, you get a glimpse at how the simple, yet gorgeous design is inspired by American cars from the Roaring Twenties.
Vacheron Constantin Historiques American 1921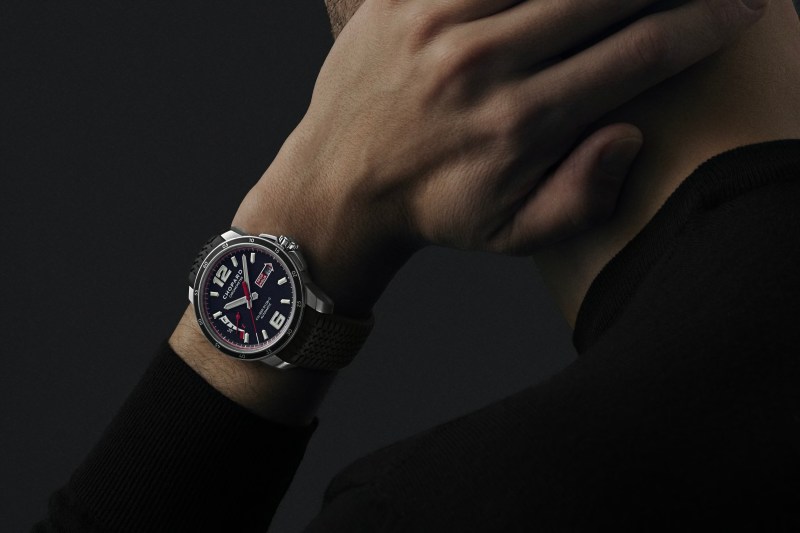 Chopard Mille Miglia GTS Power Control
The prestigious 1000 Miglia, or better known as the Mille Miglia, is a historic car race that sees some of the most beautiful antique cars that covers roughly 1,200 miles across Italy. Luxury watchmaker Chopard has been a partner of the Mille Miglia for over 30 years and launched the GTS Power Control in 2019 to mark the race's rich history. The timepiece features a red arrow, which is a symbol of the race, a fuel gauge, and a sapphire crystal casebook with the race route "Bresica-Rome-Bresica."
Chopard Mille Miglia GTS Power Control
Omega Speedmaster Racing
Omega is known for having watches that astronauts wore on the moon and for being James Bond's favorite watch brand. But the watchmaker has made the Speedmaster Racing, a watch that pays tribute to the Speedmaster's history in racing, for decades. The Speedmaster Racing features an alternating minute-track on the dial, beveled arrowhead indexes, and large subdials. While you can get the watch in white and black, the orange touches bring a sportier hue on the reserved timepiece.
Editors' Recommendations