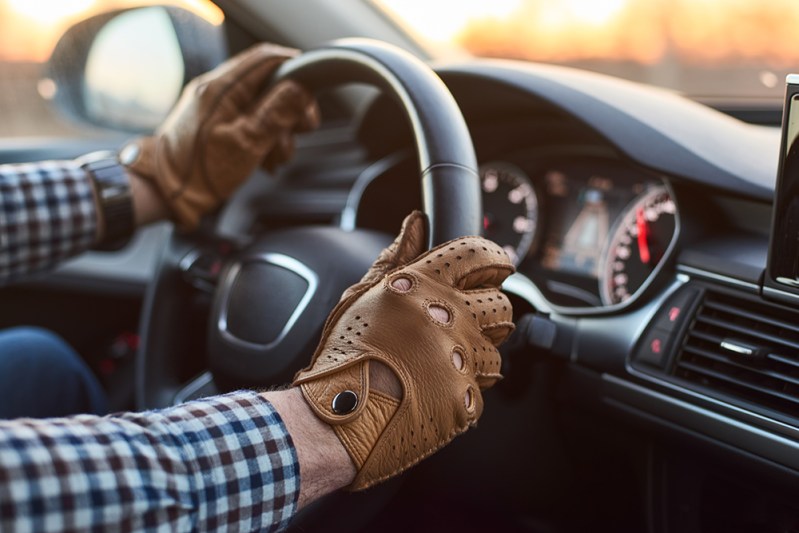 You've likely got your eye on a road trip soon, right? And how better to get from point A to point B than with the best men's style essentials and accessories aplenty? Before you hit the road, you've got a checklist to go through, and that checklist should likely start with a critical accessory: The best leather driving gloves for men. The best driving gloves are a crucial component to ensure your road trip flows smoothly.
Of course, your road trip ensemble should also feature the best driving shoes, all the better to help you put the pedal to the metal. Next up is your weekender bag, one that should be packed to the gills with the best clothing brands for men, and when you get off the road, it's worth packing a pair of the best gloves for men (of the non-driving variety, of course). Make your list, check it twice and before you rev up your engines, put on a pair of the best leather driving gloves as quick as you can.
Agnelie Lambskin Leather Driving Gloves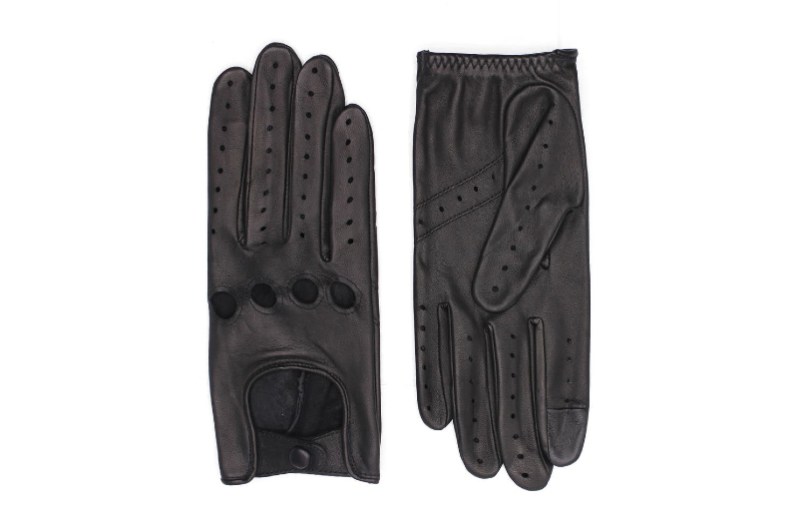 Get behind the wheel in style with these black leather driving gloves, all the better to pair with a navy topcoat, a tailored grey suit, and a sharp black leather watch for secret agent-worthy style.
Dents Leather Unlined Driving Gloves
The best men's driving gloves blend refinement, style, and functionality in one cool package, and that's certainly the case with the rich wine color and premium construction of this pair from a classic brand (Dents is also a James Bond-approved merchant).
Ferrari Men's Lambskin Driving Gloves
Turn towards Ferrari to get the right gloves to power a speedy road trip, and rest easy knowing that the design functionality and focus is every bit as nuanced and refined as a Ferrari automobile.
Hestra Peccary Driver's Gloves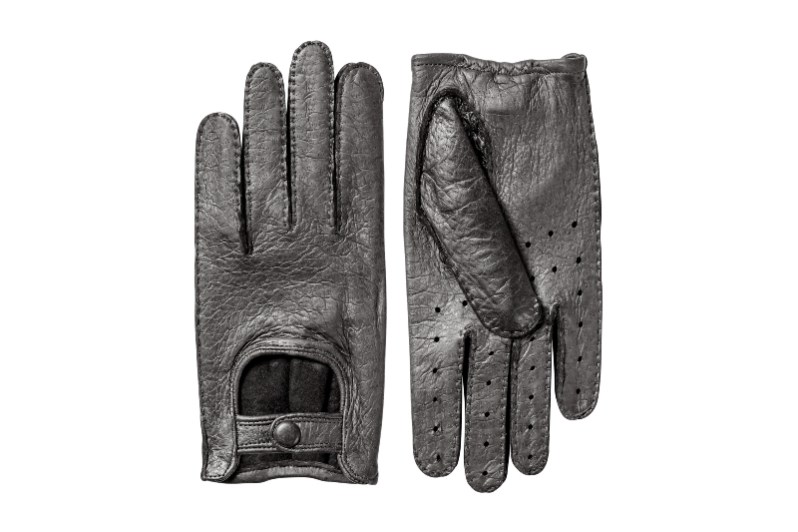 The good folks at Hestra know a thing or two about the right way to make the finest gloves on the planet, and that focus extends to these sleek, hard-wearing driving gloves. They're a perfect accessory for the open road.
Reed Genuine Leather Driving Gloves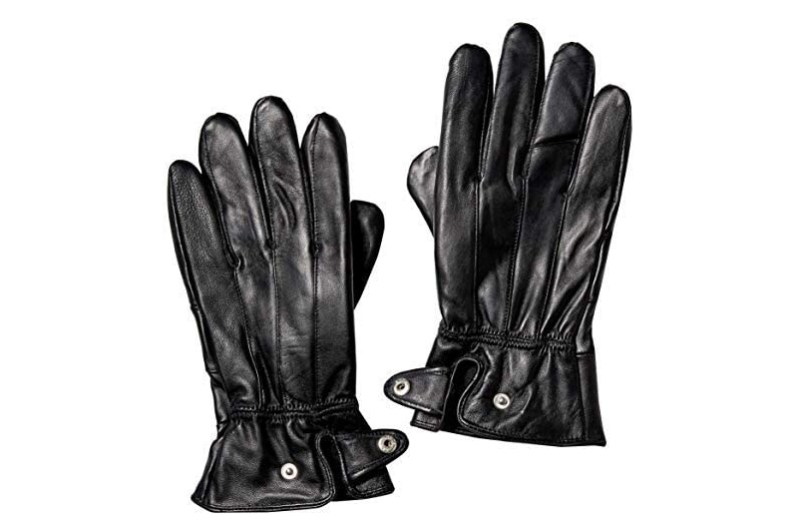 Get a highly affordable pair of leather driving gloves in time for your next road trip, and save the extra cash for another tank of gas or a brewery to-go beer.
Riparo Genuine Leather Driving Gloves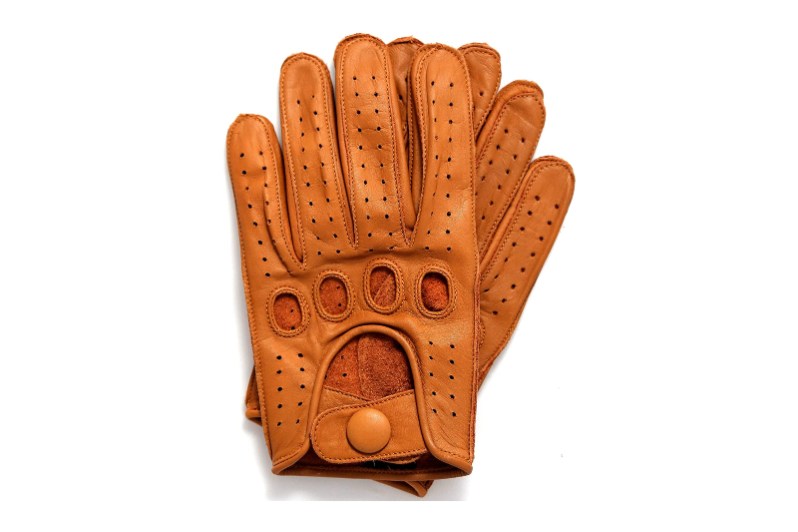 If it's distinctive style that you seek from your driving gloves (and trust us, it should be very high on your list of considerations), then you're going to love these reverse-stitched leather driving gloves.
Pierre Cardin Leather Driving Gloves
Get the perfect mix of utility and affordability with these very reasonably priced leather driving gloves in a crisp shade of black leather (a perfect pairing with a navy peacoat, tan chinos, a white Oxford shirt, and black leather boots).
Saks Fifth Avenue Perforated Leather Gloves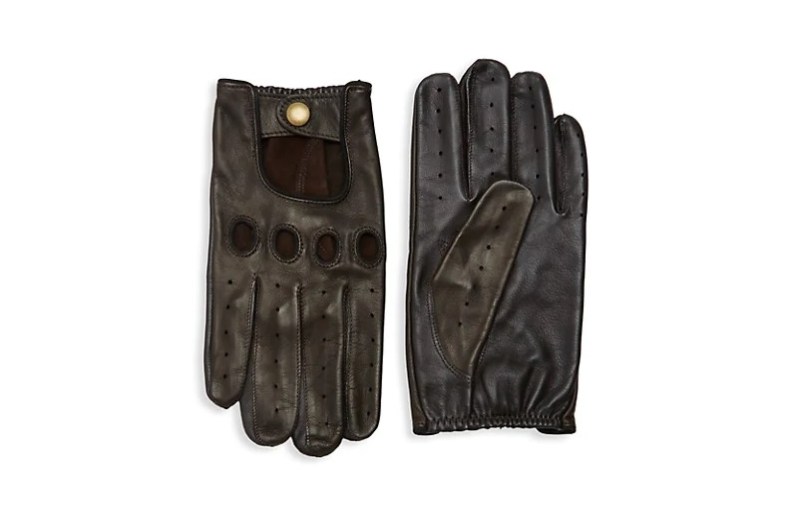 These aerodynamic leather driving gloves provide sharp looks that even a driving legend like Steve McQueen might envy, and it helps that they feature contrasting leather and a durable design.
1861 Glove Manufactory Rome Leather Driving Gloves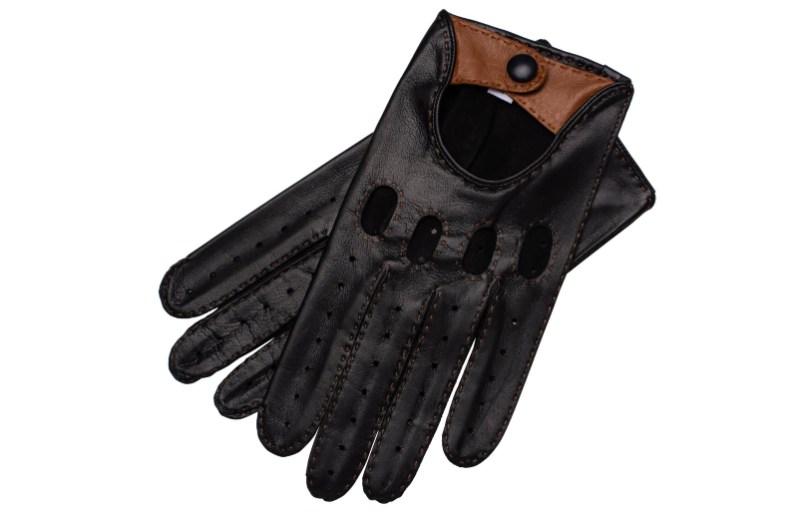 Channel the sort of speedy style that might find you zipping through the streets of Rome (of course) with these classic, seriously cool driving gloves.
Forzieri Black Leather Driving Gloves
Italian leather meets classic driving glove details in these handsome, utility-minded black leather driving gloves, the kind to wear on road trips near and far.
Editors' Recommendations