There's simply nothing like a road trip. The freedom to explore everything the open road has to offer is unmatched in my book. But not all road trips are created equal. According to a recent survey of 3,000 road trippers by QuestionPro, five routes in the United States strike fear into even the most adventurous hearts.
These routes, known for their desolation, treacherous conditions, and remote locations, can turn a dream road trip into a nerve-wracking ordeal. Breaking down on a busy interstate is one thing, but even a minor mishap on one of these long, isolated stretches can leave you stranded for hours until help arrives — assuming you have cell service, which you may not. Are you a risk-taker in need of new road trip ideas? Look no further. If you're up for the challenge, here's where to find these scary — but oh-so-scenic — routes.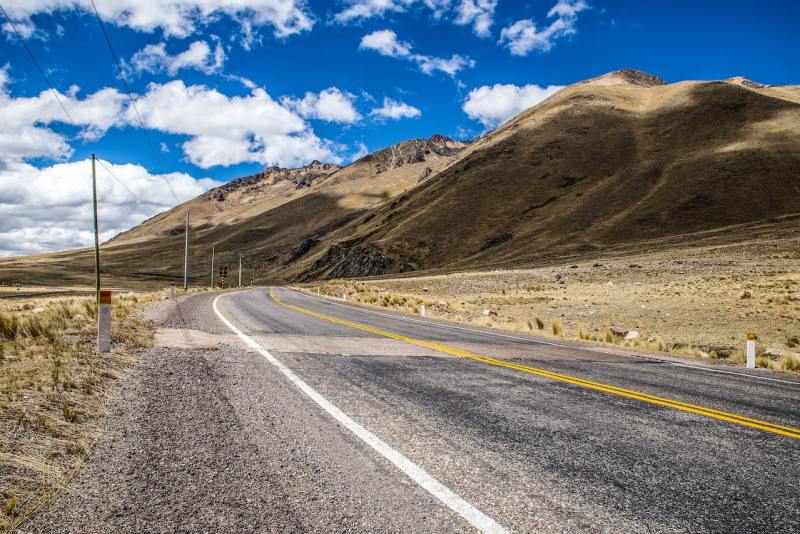 New Mexico: U.S. Route 285
The top contender on this spine-tingling list is New Mexico's U.S. Route 285, specifically the stretch between Vaughn and Roswell. On this road, the vastness of the landscape is matched only by the isolation it imposes upon travelers. While it might be the most feared route in America, it's also an opportunity to experience the raw, unfiltered beauty of the Southwest in a way that few others dare to. Witness the unspoiled natural beauty as the landscape unfolds, with rolling plains and distant mountains as your road trip backdrop.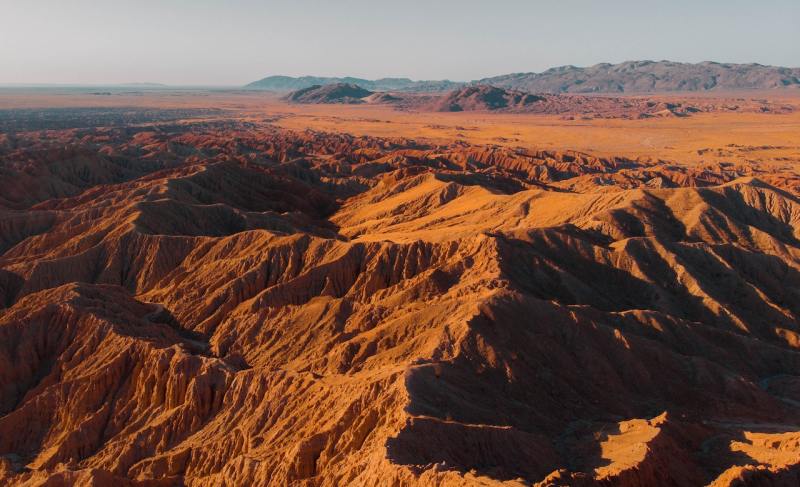 California: Death Valley Road SR-190
With the word "death" in this road trip route's name, it's hard not to be wary of Death Valley Road's most intimidating feature — its extreme heat. During the summer, this region transforms into one of the hottest places on Earth, frequently surpassing the 120-degree Fahrenheit mark, turning your vehicle into an oven on wheels. The road cuts through an arid, unforgiving wilderness, where services and resources are scarce. Still, the reward for this treacherous trek includes sand dunes, vast salt flats, and rugged mountain ranges unlike anywhere else in the country.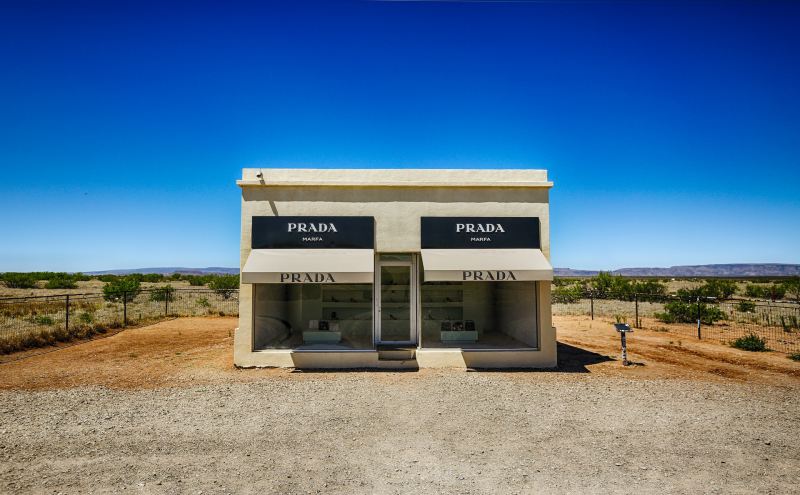 Texas: U.S. Route 90
If a remote road trip is what you're after, be sure to add this Lone Star State stretch to your route planner. Spanning a considerable distance between Del Rio and Marathon, this section of highway is where the open road meets desolation in its purest form. Here, the horizon seems endless, with rolling ranch terrain stretching out on both sides. I once got stuck on this highway in a line of cars several miles long, waiting for hours before a tow truck could reach the area and move a wrecked 18-wheeler that hit a guardrail, but the sunset and the art installations in Marfa were well worth the trip.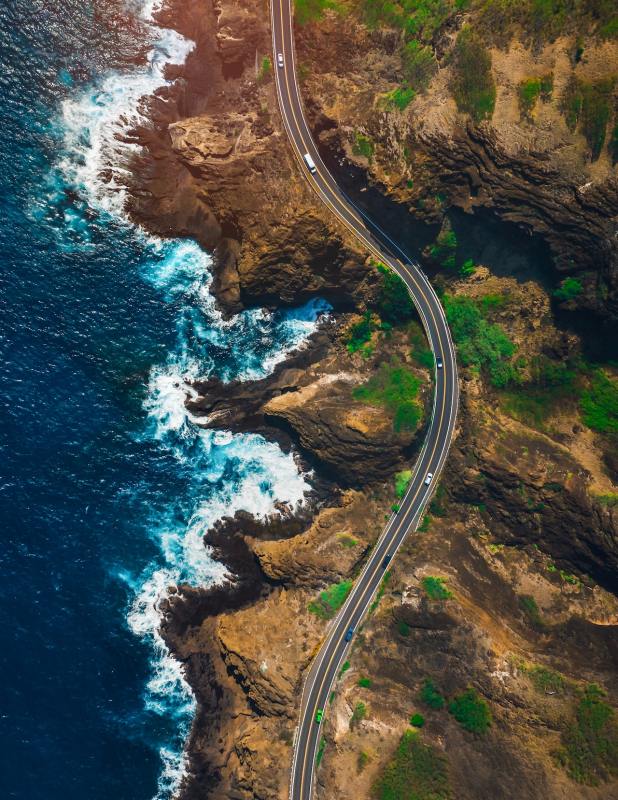 Hawaii: Saddle Road, Hawaii Route 200
In idyllic Hawaii, Saddle Road traverses the heart of the Big Island, bridging the gap between two volcanoes — Mauna Kea and Mauna Loa. On this road trip route, the raw power of volcanic forces is palpable in every mile, and a lush landscape abounds. Traversing these volcanic highlands, you'll encounter stretches where the road seems to disappear into the clouds, and visibility drops to near zero. Even the most experienced drivers will white-knuckle the steering wheel here.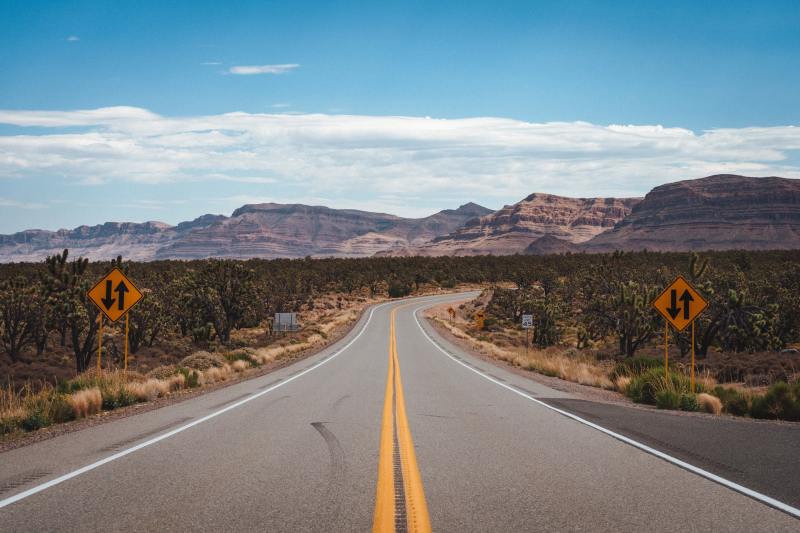 Nevada: U.S. Route 50
Dubbed the "Loneliest Road in America," adding this stretch of Nevada highway to your route planner is one road trip idea that will require extra planning. The road cuts through vast desert plains, winding its way past rocky outcrops and distant mountain ranges. Historic markers, abandoned mining towns, and pockets of unexpected beauty punctuate the journey. If you get a little spooked, just be thankful you're not a pioneer trekking across the unforgiving terrain on foot or horseback without an insulated cooler full of water to quench your thirst.
Do's and don'ts to make road trips safer
Research your route, noting gas stations, rest stops, and points of interest along the way.

Don't make unplanned detours.

Keep emergency supplies on hand. Pack extra water, food, a first aid kit, and essential tools.

Ensure your vehicle is in optimal condition.

Get adequate rest before your road trip and take breaks in safe areas.

Wear appropriate clothing for various weather conditions like extreme heat and sudden temperature fluctuations, especially at higher elevations.

Don't drive recklessly or speed.

Have a reliable means of communication for emergencies.
Remember, if you get in an accident or have an emergency on many of these isolated road trip routes, help may be hours away. A level of preparedness beyond the ordinary road trip checklist is not just recommended — it's essential.
Editors' Recommendations