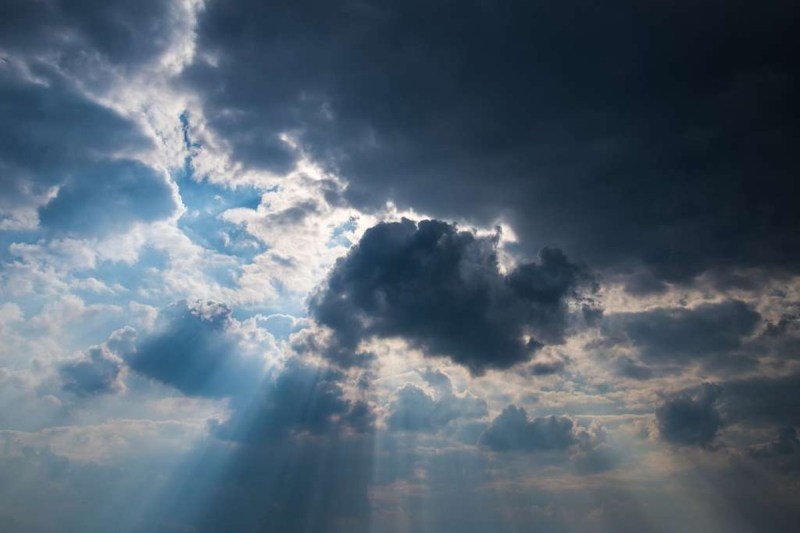 If you have a good pair of hiking boots and woolen socks, you're ready to hike — mostly. You know how cold or hot it might get in your region, how much rain you might expect, and how hard the sun is going to beat down on you.
These considerations are even more important when hiking in other regions. The weather in Florida is hot and humid, while the weather in New Mexico will by hot, dry, and maybe colder at night. Taking to the trails in the Pacific Northwest means staying warm and dry in the temperate rainforest, while hiking Wisconsin's Ice Age trail means bundling up no matter what season you go.
Differences in climate mean making different preparations for your time on the trail. It means having the right hiking gear and carrying the right amount of water to ensure your hike is enjoyable and safe. Here is some of the gear and hiking clothing you will need to take your hiking to any climate.
What you need on any hike
In any climate, hikers should ensure they have hiking pants rather than jeans. Denim may be good in some situations, but on the trail, it can chafe and make hiking a very painful experience. Hiking pants usually have extra pockets and can even be adjusted into shorts or capris, depending on what you need. The material is often water-resistant and dries quickly.
It is also important to have shoes and socks made for hiking. The shoes support your ankles and the soles of your feet, and the socks keep your feet from getting moist as you sweat from activity. Sneakers and cotton socks do not provide this protection and will make any hike uncomfortable.
Since all three of these items are needed on any hike, the discomfort and pain not having them will be amplified in a more varied climate.
Temperate climates
Temperate climates can be found all over the country in places as varied as central California, New York, and central Missouri. Hiking in a temperate climate means wearing hiking clothing that is lightweight, comfortable, and wicks all the moisture from your body. You can find such items in the men's outdoor clothing section at any department store, but stores that specialize in outdoors goods will have more variety.
Since temperate climates are mild, with spring and summer around the same temperatures and summers and winters that aren't excessive, these regions serve as a great foundation from which to base your packing list for more varied trails.
In the desert
The desert can be deceptive because many people think of deserts as hot, but Antarctica is considered a desert. Even the sandy scrub of the Grand Enchantment Trail between Arizona and New Mexico can get very cold at night after being scorching all day.
The most important pieces of hiking gear for the desert are a good wide-brimmed hat and a hydration pack to sip water from as you go. The hat should have a wide brim to cover the back of your neck, which could be badly burned if you're wearing a baseball cap.
Staying hydrated in the desert is simpler with a hydration pack with a straw you can keep nearby, although that doesn't mean you shouldn't bring your trusty water bottle to moisten your face or sip from.
Salt tablets or electrolyte power should also be in your kit on the desert trail to ensure you don't dilute the salts in your body with all the water you should be drinking.
If you're planning on camping, pack for the cold — desert nights can be as much as 30 degrees cooler than the daytime.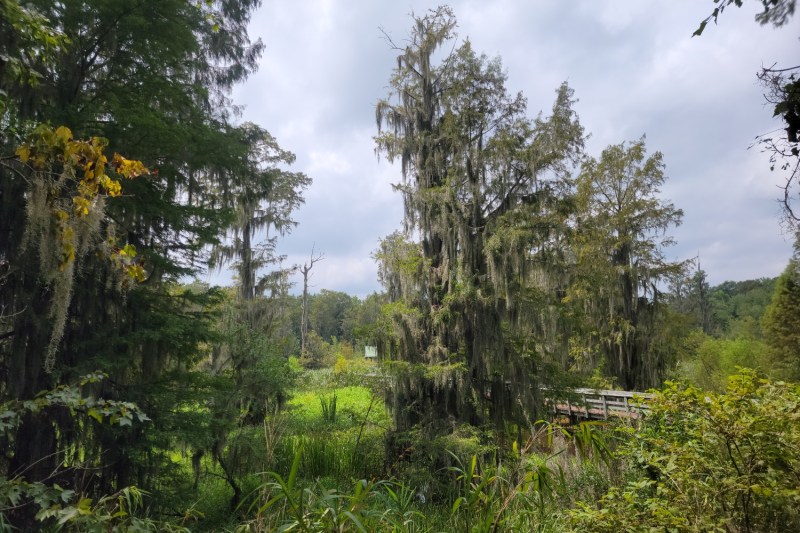 Humidity
When the air is humid, such as in the Southeast and Northwest, it can seem as though everything is wet. This can trick hikers into not drinking as much because even the air is wet.
A hydration pack can be as handy in humid conditions as it can in more arid climates.
It's also important to wear hiking clothes that cover your entire body. Light, long-sleeved shirts and hiking pants with plenty of wicking are still standard, even when the air feels oppressive, because you're going to sweat a lot in the humidity. Wool and synthetic fabrics will keep you dry.
If the trail is humid and cold, it's important to wear layers because if your skin starts to feel sweaty, you can remove a layer to keep your body temperature regulated.
When it's wet
The rain isn't always a deterrent for a hike, even if it creates deep puddles and fills creek beds. The key to hiking when the weather or terrain is wet is to have hiking gear that's waterproof or water-resistant. This ranges from your backpack to your boots as well as a few extra items, such as gaiters and rain gear. As always, everything should be lightweight and made of synthetic materials, with all your most important essentials in a secure, waterproof bag or container. A rain fly to cover your backpack can keep everything else from getting wet, and water repellent is a good thing to carry on a rainy or wet trail. If you're going to be wading through swamps, deep puddles, or washes formed by the rain, gaiters are also a good investment.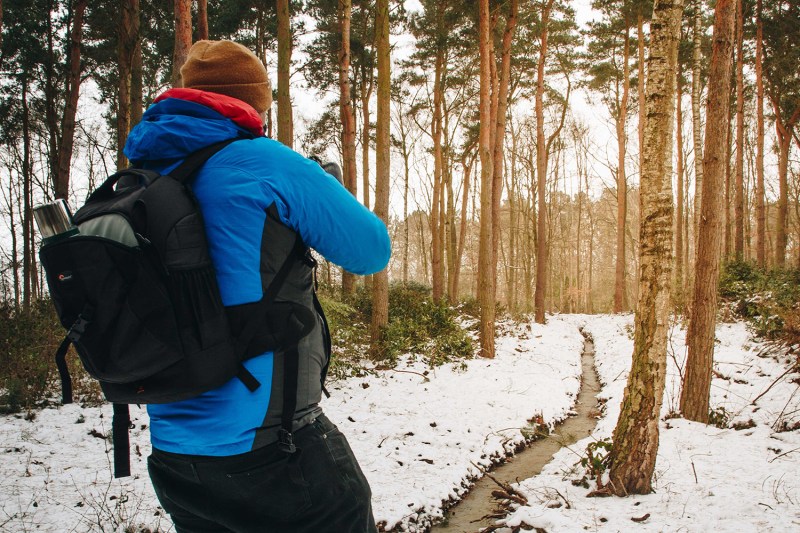 Ice and snow
A winter hike is almost like trekking into another world of majestic ice and snow. Keeping warm is of the highest importance to prevent frostbite and hypothermia, and hiking gear for such climes is a little different. Your gear will include items like hand warmers and thermal blankets to keep you warm, and cups and hydration packs to keep your water from freezing. Sunscreen and protection from sunburn are still important because the sun reflects from the snow, increasing your exposure. A good pair of sunglasses can cut the glare cast by this reflection, too. Spiked hiking boots or detachable hiking cleats can help keep your footing on icy trails.
The right hiking gear for your trail
Some hiking gear is universal, but some trails have their own requirements based on what the climate is like. Knowing how the climate may affect your hike will help you bring the equipment that is most vital for enjoying the trail. The right hiking clothes and equipment can ensure that your hike is as safe as can be in any weather.
Editors' Recommendations