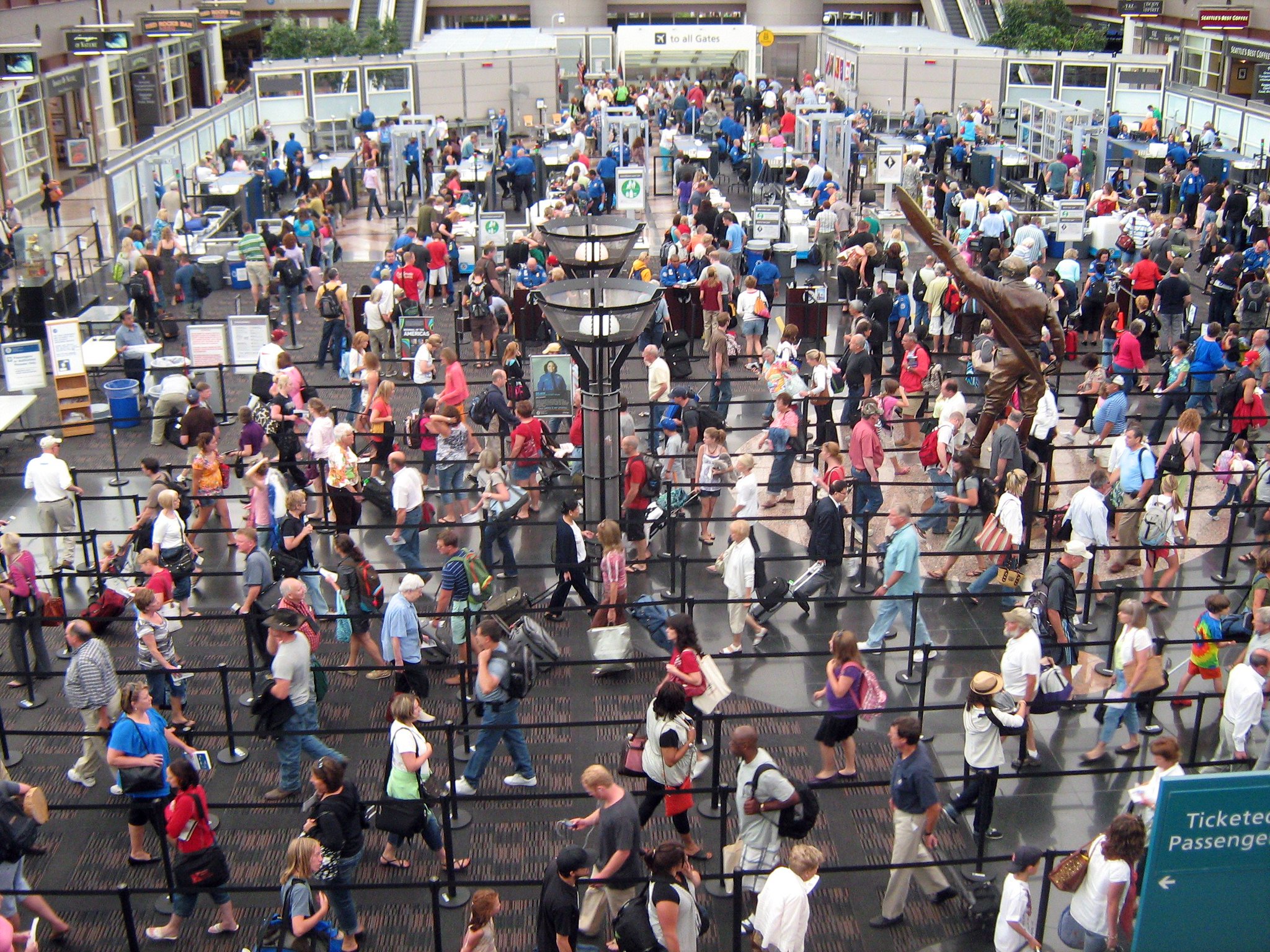 For anyone averse to waiting in lengthy lines in a crowded space for hours at a time — that is to say, most people — a trip to the airport may sound like a nightmare. Skipping the sojourn through winding airport security lines in favor of a more convenient process is possible through several programs, both government-sponsored and private, but obtaining pre-approval can be complicated. Thanks to a new partnership between the Transportation Security Administration (TSA) and Telos Corporation, however, enrolling in TSA PreCheck just got a little easier.
TSA PreCheck expands access to in-person enrollment centers
In a move to enhance the travel experience for passengers, TSA has announced a significant expansion of the popular TSA PreCheck program. Partnering with security firm Telos Corporation, TSA will establish additional enrollment centers to provide travelers with more convenient options to both enroll in or renew their membership in their PreCheck program. Though the initial TSA PreCheck application can be completed online, enrollment requires a 10-minute in-person appointment at designated locations to complete the process.
With the latest expansion, applicants can make a TSA PreCheck appointment at more enrollment centers in 10 new locations across states, including Maryland, Nevada, and Virginia. Telos also plans to continue rolling out new enrollment locations with expanded hours of operation.
The new locations will allow more travelers to easily access a location where they can fulfill the TSA PreCheck application process's in-person requirements, including fingerprinting, document and photo capture, and payment. Travelers will now have the opportunity to both apply for or renew their membership in these centers, streamlining the enrollment process and reducing the need for extensive travel to designated enrollment sites.
"Telos is excited to make TSA PreCheck enrollments accessible to more people where they live, work and shop with the launch of Telos as an authorized enrollment provider," said Telos Chief Executive Officer John B. Wood in a press release.
Another perk of the Telos partnership is that TSA PreCheck members may now renew their membership online with either Telos or IDEMIA — the program's original enrollment provider — adding even more benefits to the list travelers already enjoy.
How TSA PreCheck expedites the travel process
Since its inception in December 2013 as part of the Department of Homeland Security's Trusted Traveler Program, TSA PreCheck has become a staple for frequent fliers seeking expedited and hassle-free airport security procedures. Enthusiasm abounds among travelers who understand the ease of boarding a flight after obtaining TSA PreCheck, with the active membership count exceeding 15 million passengers, according to TSA.
Once approved, PreCheck members can access designated airport security lines and keep their shoes, belts, and light jackets on as they pass through airport security. Additionally, laptops and compliant liquid containers can remain in carry-on bags, further expediting the security checkpoint experience for members. According to TSA, this process has resulted in nearly 99% of TSA PreCheck passengers waiting less than 10 minutes at airport checkpoints nationwide.
With more than 200 airports featuring TSA PreCheck screening lanes, the program continues to play a vital role in enhancing the travel journey for millions of individuals across the United States. The Telos partnership and expansion of enrollment centers for TSA PreCheck application appointments nationwide should only add to the program's convenience.
Editors' Recommendations