Every year, glossy travel magazines like Lonely Planet and Condé Nast Traveler release lists of "Hot New Travel Destinations You Must Visit Right Now!" The problem is countless travelers listen to those recommendations and those destinations often become overrun with tourists. Recently, Venice installed gates to limit the crushing number of sightseers into the tiny city — even Machu Picchu began heavily restricting tourist visits to the iconic site.
If you're anything like us, travel is about getting away from it all — work, Facebook, other people — even if only for a little while. With that in mind, here are 12 of this year's most popular destinations, and where you should travel instead to escape the crowds.
Namibia
Instead of South Africa
From cosmopolitan Cape Town to some of the world's wildest outdoor adventures, South Africa can rightfully claim to have something for everyone. However, in recent years, many Americans have caught on to the country as an amazing travel destination. To sidestep the tourists, head to neighboring Namibia, which boasts many of South Africa's best selling points without the crowds. It's home to stunning lodges with daily safari drives, the otherworldly Skeleton Coast, and some of the most dramatic landscapes on the continent.
The Faroe Islands
Instead of Iceland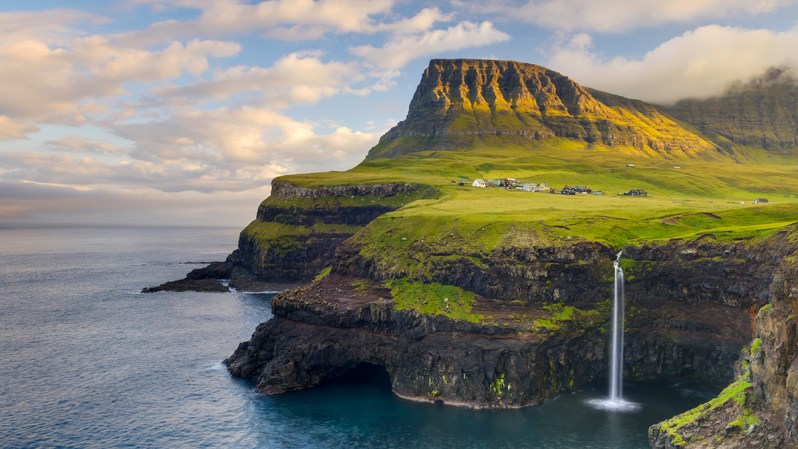 Iceland is even more amazing than you've read about — and you should absolutely go — but the tiny island nation has been overrun with tourists in recent years. The more than 2 million annual visitors far outnumber the total population of just 340,000. Thankfully, travelers can find a respite halfway between Iceland and Norway in the breathtaking Faroe Islands. While they're technically part of the Kingdom of Denmark, they feel light years away from anywhere on the European continent. Just 50,000 inhabitants call these 18 islands home. It's a remote, rugged, dramatic, impossibly beautiful archipelago. With a total land mass less than half the size of Rhode Island, it's relatively easy to explore. Outdoor lovers will find all manner of adventure here, from birdwatching and fly fishing to hiking and horseback riding to scuba diving and mountain biking. Plus, for Northern Lights-watching, it doesn't get much better.
Vancouver
Instead of Seattle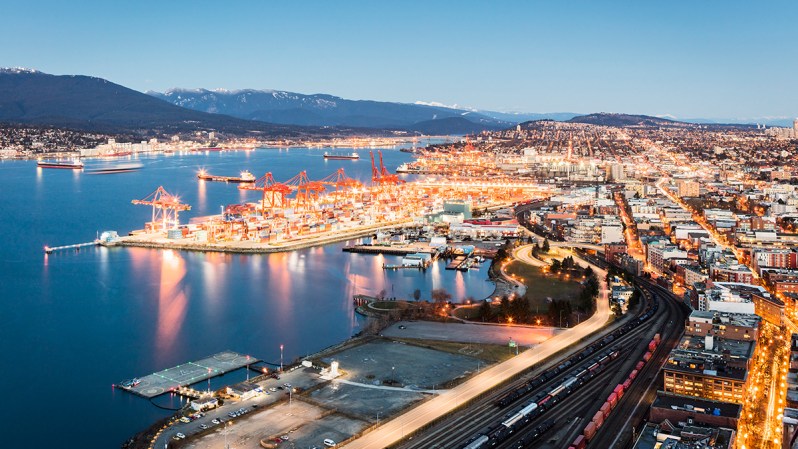 Vancouver certainly isn't under the radar, but with Montreal and Toronto stealing most of the international tourist spotlight, many Americans are surprised to learn just how amazing the city really is. It's Canada's answer to Seattle. The moody, American Northwest topography is similar. The food is diverse and world-class with some of the best Asian cuisine you'll find in North America. Plus, the city is ideally located within an hour of hiking, mountain biking, skiing, and scuba diving. There's almost no outdoor adventure you can't find here.
The Azores
Instead of Hawaii
Putting aside the tremendous string of lousy luck Hawaii has had this year with natural disasters, it's arguably the most iconic and heavily trafficked tourist destination in the United States. Because of that, it can be prohibitively expensive to visit for any longer than a few days. The Azores are Portugal's answer to Hawaii. The remote, nine-island chain is situated in the middle of the North Atlantic Ocean, halfway between mainland Portugal and the continental U.S. While flights can be pricey, it's reachable from the East Coast in less than six hours. Once on-island, hotels, food, and the long list of bucket-list-worthy activities are shockingly affordable. The archipelago's dramatic topography guarantees plenty of opportunities for volcano hikes, whale watching, and waterfall-chasing. You'll start in Sao Miguel (the inbound destination for international flights), but you'll want to escape to dramatic Pico for its UNESCO-listed volcanic vineyards or Faial for some of the world's best whale-watching tours.
Oman
Instead of Dubai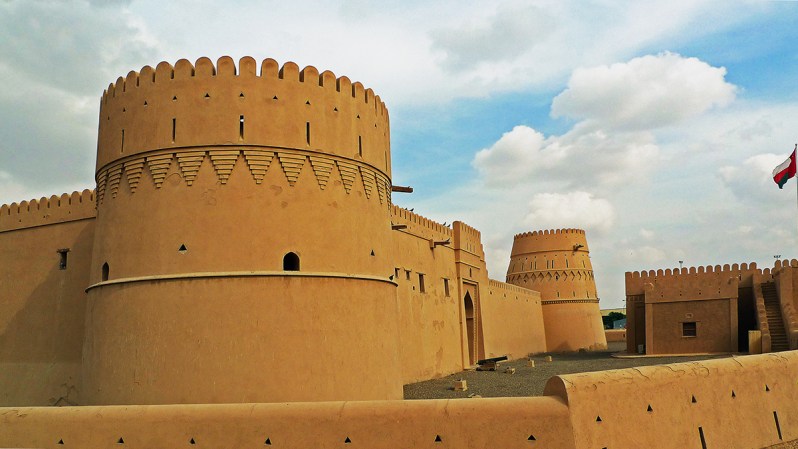 Much of the Middle East — The United Arab Emirates and Dubai, in particular — has long taken the "Texas-style" approach to attract tourists: bigger, faster, and more lavish and expensive. Oman takes a decidedly different tact that fully embraces its dramatic, remote desert landscape. Here, it's all about upscale desert camping with Bedouins (many of whom retain their traditional, millennia-old values), connecting with the local culture in the country's charming villages, and exploring the pristine coastline whether through hiking, dolphin-spotting, or diving near the capital city of Muscat.
Puebla
Instead of Lisbon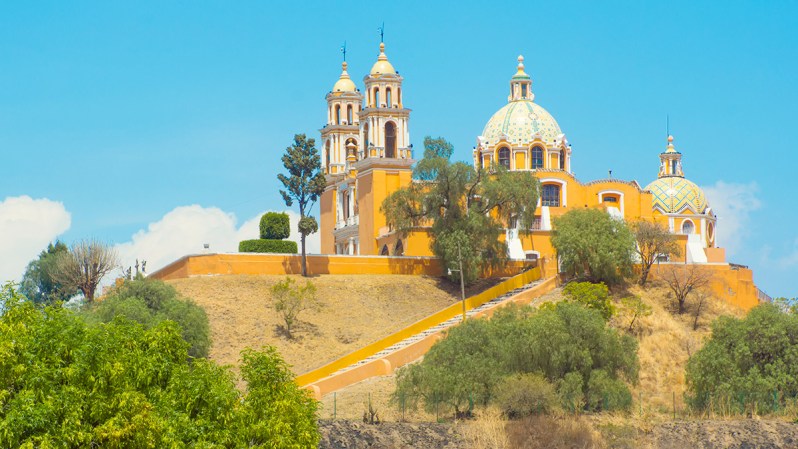 Portugal still flies under the radar for most Americans, but Europeans have long been hip to the capital city Lisbon's amazing architecture, world-class food, and budding art scene. Statesiders will find all of that for a fraction of the price in Puebla. This gem of a city sits at the foot of Popocatepetl, one of Mexico's largest volcanoes. The entire city is listed as a UNESCO World Heritage site, due in large part to its regionally unique Baroque style of architecture. Lovers of design and history can explore both in the major religious buildings within the Historic Centre: the former archbishop's palace, the Puebla Cathedral, and the churches of San Francisco, Santo Domingo, and the Desert Church. The new International Museum of the Baroque — with its stark, modern, ribbon-like design — is a testament to the city's burgeoning and progressive design scene.
Mexico City
Instead of Barcelona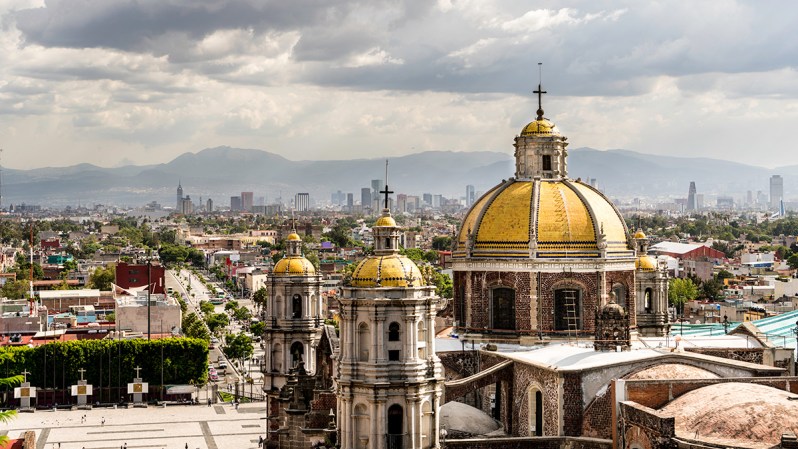 If Puebla isn't happening enough for you, head to Mexico's capital city. Mexico City offers everything Barcelona promises — incredible food, some of the world's best museums, and charming historical streets — for a fraction of the price. To put your visit to the country in context, head to the National Anthropology Museum in Chapultepec Park, which boasts the world's largest collection of ancient Mexican artifacts. For more contemporary cultural flavor, the Palacio de Bellas Artes houses works by well-known national artists like José Clemente Orozco and Diego Rivera. Don't miss churros y chocolate (classic Mexican fried dough pastry with a side of thick chocolate) at the iconic Churreria El Moro.
Kyoto
Instead of Tokyo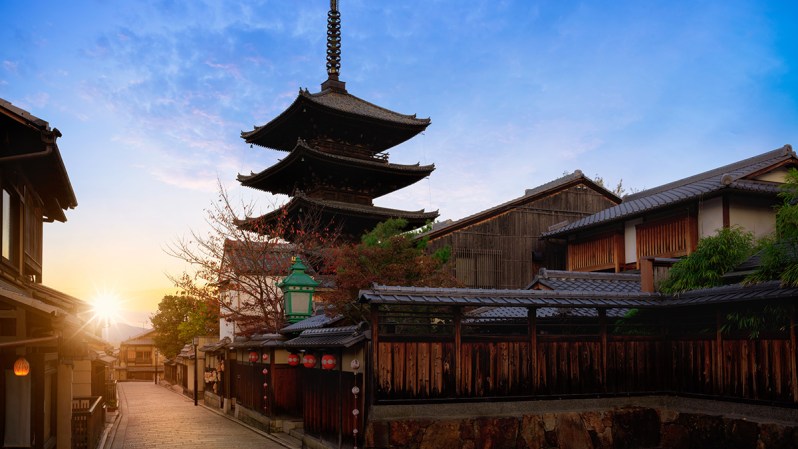 For most travelers looking to get a flavor of Japan, Tokyo seems an obvious choice. But here, large swaths of the country's ancient past can get lost in the hustle of the capital city. If you're after the hyper-modern, Blade Runner-esque vision of contemporary Japan, Tokyo is for you. For a more relaxed, enriching alternative, however, hop the shinkansen (bullet train) two hours west to Kyoto, the country's cultural capital. Here, you'll find the vision of Japan that's most iconic for American travelers: ancient temples and shrines, traditional Zen gardens, geisha in full dress, and relaxed mountain hikes. And, a lot fewer tourists.
Seychelles
Instead of The Maldives
The Maldives are among the most beautiful island destinations on the planet. The problem? Everyone else knows this, and the tiny East African island nation can easily feel overrun with tourists. The antidote is just west in the (relatively) nearby Seychelles. This equally tiny archipelago has all the same iconic honeymoon-worthy vacation essentials: impossibly beautiful, turquoise waters, sugar-soft white beaches, and fantastic adventure opportunities like rainforest hiking, coral reef snorkeling, and world-class diving.
Hamburg
Instead of Amsterdam
Despite massive throngs of tourists (17 million in 2016!) seeking a legit coffee shop experience and a Red Light District stroll, Amsterdam has mostly managed to maintain its authenticity. But the crowds have grown almost unbearable in recent years, enough to push the city to enforce heavy restrictions on Airbnb and hotel development. For a European alternative that boasts the same history, character, and charming canals, head to Germany. The port city of Hamburg — the up-and-coming HafenCity area and 19th-century Speicherstadt warehouse district, in particular — is home to fantastic architecture, amazing museums, lesser-known gourmet restaurants, and a burgeoning arts scene. These days, it's giving "the Venice of the North" a run for its money.
Tel Aviv
Instead of Dubrovnik
In the wake of Game of Thrones' popularity in the States, Croatia — Dubrovnik, in particular — has witnessed a surge in tourism. While great for local businesses, it's less than appealing to those of us who like our vacations with a little elbow room. Dodge the crowds in Tel Aviv, which many consider the "Miami Beach of Israel." The ancient port city of Yafo's historic quarter is eminently walkable and offers the same medieval vibe with sweeping Mediterranean views. The beaches are stunning, and many offer private bar service in the sand from sun up until long after dark. Plus, the restaurant scene is among the most up-and-coming on the globe.
Hvar
Instead of Ibiza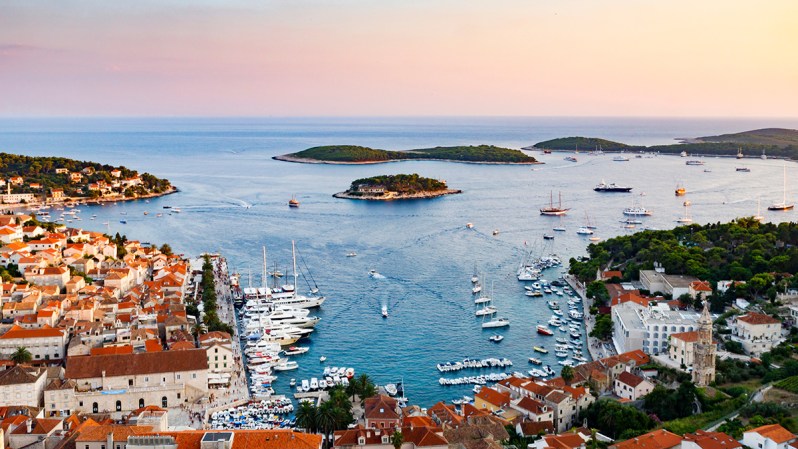 Of course, if you don't mind the crowds (or you're actively seeking them) in Croatia, Hvar offers the same hustle of non-stop party nightlife and beautiful people and beaches for which Ibiza is so well-known. The island's club scene has been on the rise for the past decade. Unlike Ibiza, however, locals are tempering the sun-up-to-sun-down DJ and electronica sets and public debauchery with a general sense of sophistication. They're willing to let things get almost out of hand, but have publicly announced heavy fines against the rowdy, half-naked backpacker set popular in the Spanish islands. It's like visiting Ibiza with a semi-responsible chaperone.
Editors' Recommendations