The glossy brochures for every travel destination promise "Something for everyone!" Yet, few deliver. Cape Town is a rare exception. As the oldest town in South Africa, the beloved "Mother City" is the hippest, most vibrant, most cosmopolitan urban center on the continent, book-ended by a dramatic, craggy mountain range to the south and the Atlantic Ocean to the north and west. Foodies, adventure-seekers, historians, culture-lovers, and hard-partiers — there's something for every brand of traveler. Of the countless reasons to visit South Africa's cultural capital, here are our favorites.
Must-Do
It's impossible to understate just how much South Africa in general and Cape Town, in particular, offer travelers. There's a reason — many reasons, actually — that it's among our top five favorite all-around destinations in the world. No matter what sort of traveler you fancy yourself, here's what not to miss.
For Thrill Seekers
The list of adventure experiences in and around Cape Town could fill an encyclopedia-sized tome. On the city's outskirts, Signal Hill and Lion's Head are home to some of the best paragliding opportunities in South Africa. Table Mountain, the city's most famous natural icon, is a worthy round-trip by cable car or, for the more adventurous, via an ascent hike followed by abseiling 1,000 meters down on the world's highest commercial abseiling adventure. The nearby beaches are an ideal spot to strap into sail-powered Blokarts which are capable of screaming across the sand at more than 60 miles per hour. If land-based adventures aren't wild enough for you, Cape Town is among the world's best destinations for caged shark diving. Cape Adventure Zone can hook you up with guided single- and multi-day treks just outside the city.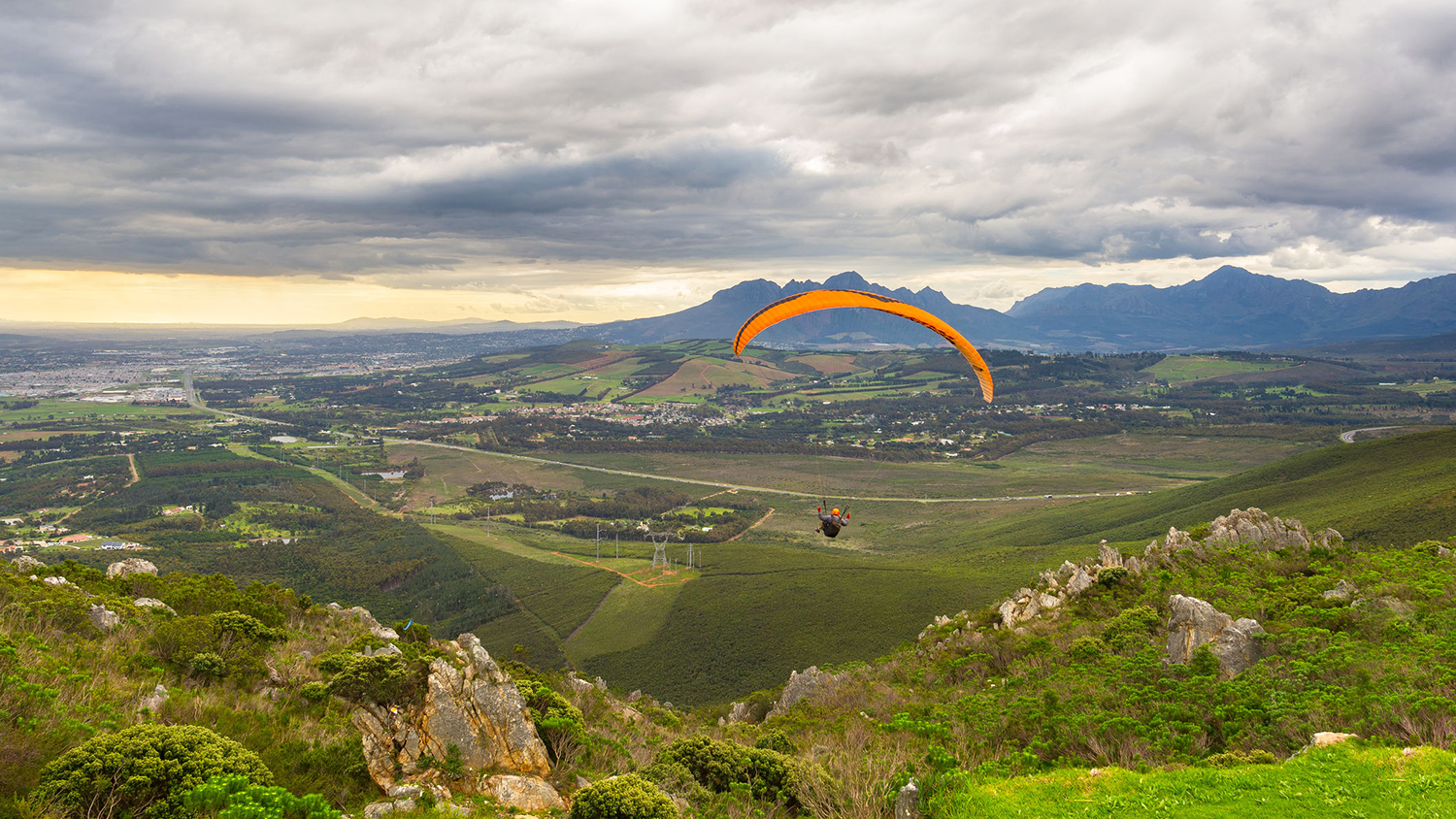 For Nature Lovers
Not far from the city center, Boulders Beach is a tiny, protected cove with soft, sloped dunes dramatically dotted with massive granite boulders. The beautiful, turquoise water is pristine, but cold — making it a fine spot for beach-goers who aren't that concerned with swimming. But, the "big get" is the beach's large colony of endangered African penguins. Most visitors are surprised to learn that Africa is home to the notoriously cold weather creatures. But, thousands of the tuxedoed birds share the sand with plenty of wide-eyed human visitors. A series of wooden boardwalks wind through the boulders and the bird's colony allowing for extremely close-up photo opportunities. For a quieter, more tourist-free alternative, head to Stony Point (en route to Hermanus). The beach there is a bit more rustic, but the larger penguin colonies more than make up for it.
For Wine Lovers
The numerous wine regions that dot South Africa's countryside are set amid a perfect growing climate that makes for some of the best wine in the world. Grab a rental car and day trip around the peninsula. In particular, head south away from the city to the waterfront and Camps Bay to the beautiful gardens at Kirstenbosch. Along the way, pit-stop at the wineries along the Constantia Wine Route like Eagles Nest and Klein Constantia. The quaint seaside village of Kalk Bay is an ideal spot to break for lunch and stroll among its galleries and shops. The Winelands are another must-visit for vino lovers as the terroir in and around Stellenbosch makes for fantastic reds.
For Historians
South Africa's history is as diverse and fascinating as it is heartbreaking. For visitors to Cape Town, the most concise way to gain an appreciation for the country's past is at Robben Island. Situated less than seven miles offshore in Table Bay, this notorious island prison once housed some of the country's most notable prisoners including Walter Sisulu, Jacob Zuma (the country's current president) and, of course, Nelson Mandela. A guided tour includes first-hand accounts from an ex-political prisoner who can provide keen insights into the harsh life of South Africans under the Apartheid regime.
For Foodies
Within just twenty years, Cape Town has become almost unrecognizable. The evolution from its dark and sordid past into an ultra-hip, cosmopolitan destination is due in some part to a thriving gourmet food and dining scene. The sheer number of new restaurants and diverse cuisines is dizzying. For comfort food done right, head to Constantia's locally popular The Brasserie. Solid burgers, thin crust pizza, and a fantastic lamb shank & mash dish are all served amid a relaxed dining room with a whiff of rustic sophistication.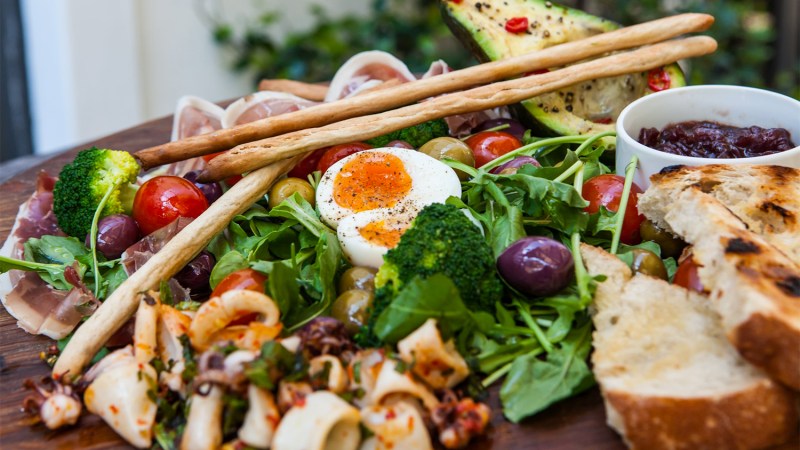 If it's gourmet international fare you're after, Mondiall Kitchen & Bar pulls inspiration from American, Italian, and French cuisines with daily specials that feature everything from Mexican to Japanese to South African. They pour a fantastic Paloma (el Jimador and grapefruit topped with soda), but the House Lassi (a non-alcoholic Indian refresher with live yogurt, cardamom, rose water, honey, and cinnamon) is worth a sample.
For decidedly non-local fare, head to Addis in Cape. This Ethiopian eatery is as authentic North African as it gets, including communal eating and traditional entrees like homemade wot (stew) poured into large sourdough pancakes called injera.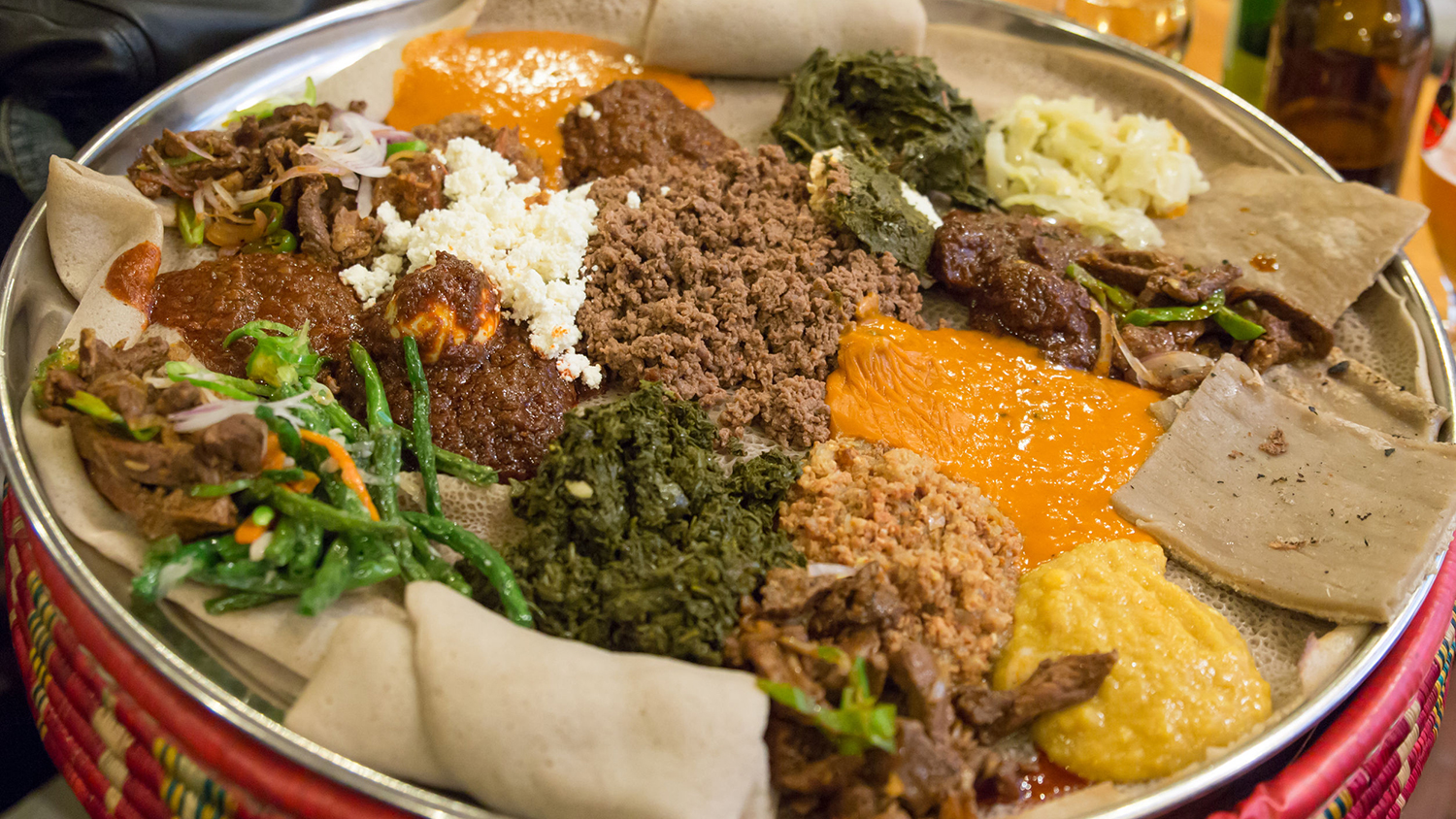 What to Skip
The coast and beaches, like Camps Bay and the four Clifton beaches, around Cape Town are postcard-worthy. But, the important fact the tourism office neglects to convey to visitors is that the water is positively freezing year-round (there's a reason all the sane beach-going Capetonians wear wetsuits, and the above-mentioned penguins find the water just delightful). Head instead to the Indian Ocean suburbs that line the False Bay coast where warm waters and the beautiful beaches at Muizenberg and Fish Hoek provide far better swimming opportunities (just beware of the "dinosaur-sized" sharks).
Where to Stay
Like any world-class city, Cape Town has its fair share of chain hotels. But, it also boasts a solid collection of one-of-a-kind boutique and luxury alternatives. Situated along bustling Long Street, Grand Daddy Hotel offers some of the city's most original lodging. While the interior floors feature lovely designer accommodations, it's what's on the hotel's roof that's most noteworthy. The Rooftop Trailer Park Experience is unlike any we've seen anywhere in the world. Guests take a vintage elevator to the hotel's top floor and step into a purpose-built, rooftop trailer park. Seven pristinely restored Airstream trailers each feature a unique themed decor from the vineyard-inspired Winelands to Rooftop Safari to City Flights (adorned with the owner's own aviation maps and inspired by their love of travel). All boast air-conditioning and a mini-fridge, plus an outdoor patio set and an actual USPS mailbox.
The Silo hasn't yet opened its doors. But, when it does in September, it will be among the most beautiful and uniquely designed hotels in Cape Town. Built on the top six floors of a once-abandoned, 90-year-old grain silo, the 28 rooms will feature stunning eclectic interiors with one-of-a-kind "pillowed" windows that billow gently outward like a glass and steel balloon. The rooftop will house a panoramic sundeck with a glass-sided pool and a gourmet restaurant. The silo's reconstruction will also feature the brand new Zeitz MOCAA — Africa's largest contemporary art museum.
Pack Your Bags (When to Go)
The main consideration for North American travelers is that Cape Town's seasons are reversed: the summer months correlate to our winter, and vice-versa. So, June and July are the coldest and often wettest months of the year. That said, there really isn't a bad time to visit weather-wise. All of South Africa enjoys fairly temperate year-round weather.
Budget travelers should keep an eye toward the March-May and September-November time-frames. During these "shoulder seasons," the tourist crowds thin out, the weather is more mild and predictable, and prices are substantially lower than in peak season.
If it's specific events you're after, here are Cape Town's most notable:
March: There's no better month for event-lovers. The annual Cape Town Carnival brings the city's own colorful, unique twist on traditional Carnival celebrations — all with a distinct focus on African heritage, culture, and diversity (tickets on sale each December). The Cape Town International Jazz Festival is among the top five events of its kind worldwide. In early March 2018, the festival will celebrate its near-twentieth anniversary with more than 50 local and international acts.
May: March through May signifies the start of the annual grape harvest, when tourists can often participate in the gathering, juicing, and of course tasting process for the year's vino. May's Constantia Food & Wine Festival is one of the area's largest celebrations, featuring scores of local wine and gourmet food vendors.
July Through September: After the winter solstice, whale watching season begins in the waters of the South Atlantic. Head to the charming fishing village of Hermanus (an easy day trip from the city) and witness southern right whales basking in the crystal clear waters of Walker Bay. The town boasts plenty of quaint restaurants, shops, and galleries as well, making it a worthwhile destination in its own right. The Hermanus Whale Festival in late September is a celebration of all things marine mammal with live music, art gallery installations, stand-up comedy shows, and a half-marathon.
November: Cape Town might not top your list of "must-visit whisky destinations," but it should. Every November, the annual Whisky Live Festival attracts more visitors than any similar event in the world. Over the course of three days, attendees can sample nearly 180 brands from Scotland, Ireland, Japan, Wales, and beyond.
December: For 2017, the Ultra-Trail World Tour will make its debut in Cape Town. The rugged landscape surrounding the city makes for the perfect host for this brutally challenging landrace. Runners will travel between 35-100 kilometers (depending on their chosen track) across Lion's Head, Signal Hill, Table Mountain, the Constantia Winelands, and Devil's Peak. The terrain is unforgiving and the weather can range from sub-freezing to more than 90 degrees in the heat of the day.
Editors' Recommendations