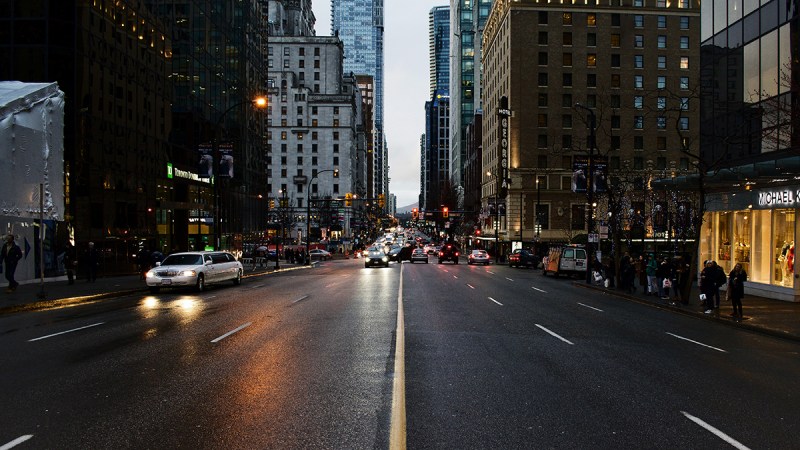 Growing up on the West Coast, Vancouver was just a five-hour drive north. I remember visiting as a child when the Canadian Dollar was weak and it was a secretly affordable city that didn't make many hot lists or "must-visit" stories.
After the 2010 Olympics, that all seemed to change. The city underwent a major face-lift (not that it needed it) before the games and, in a way; it revealed itself to the world.
Since then, tourists and nature lovers have been coming in droves. More than 10 million people visited the city in 2016 – the highest such number in its history. Vancouver is a diverse, cosmopolitan metropolis that's rightfully earned its place among North America's best.
When we last visited in 2015, we ate our way through the city's incredible Asian food scene. This time, we're going to focus on other parts of Vancouver's culture that makes it a must-visit, especially in summer and early fall. So take a trip out west and enjoy the best of Vancouver travel.
Stay
If you're looking for a trendy, hipster hotel, the Blue Horizon isn't for you. If you're looking for a respectable, reasonably priced stay with a solid restaurant and an unbeatable location, then look no further. The property has been in the heart of the Robson St. for decades and plops travelers in the middle of the action. Its oft-renamed eatery, Abode, is open all day with good variety to please everyone. Just about anything downtown is within walking distance and if you're driving in, it still offers some of the cheapest hotel parking in town (under $20 US/night).
Eat
Stepho's Souvlaki Greek Taverna
Just down the street from the Blue Horizon is this top-notch Mediterranean café with huge portions and lusciously fluffy pita bread. It's an excellent first stop in Vancouver and you're almost guaranteed leftovers for the next day. Stick to their namesake souvlaki or try the BBQ chicken plate.
Granville Island Public Market
As touristy as it is, the Market is still a great way to get a large helping of the region's best food in one place. More than two dozen stalls offer everything from baked goods to Mexican food and on a nice day, it has some of the best patio dining in town. Grab something to go and explore the shops on the Island.
It seems every major West Coast city has a special craft beer scene and Vancouver is no different. One of the newer entrants is 33 Acres, which has a quaint-yet-stunning café and taproom in the Mt. Pleasant neighborhood. You'll find many of the standard IPAs and Sessions, but opt for at least a taste of 33 Acres of Euphoria – a 9.2% Belgian Tripel that drinks with much less bite thanks to plenty of forward banana and lemon notes.
Shop
It's no secret that I'm a fan of Duer pants. Their newly remodeled store in Gastown is a utilitarian escapade in urban design: lots of exposed wood, brick and plenty of ladder rungs to test out the flexibility and wear of their latest gear. Their HQ (a former spa) is also here and you can see the rapidly expanding company at work behind the chain link divider. The store is central to much of what the neighborhood has to offer – just beware that parking in Gastown is tough.
Vancouver is one of those cities nicely situated with the mountains just 90 minutes away with the sea at its doorstep. As such, the clothing reflects a love of the outdoors, while still appealing to its urban culture. Sitka makes outdoor-ready gear with a big emphasis on sustainability. On the way to Kitsilano, stop by their store for a glimpse into the nature/city dynamic that makes Vancouver tick.

Play
Summertime in Vancouver is as close to perfect biking weather as you'll get anywhere. Use your Blue Horizon discount and head to Spokes for an easy, quick rental and take a casual ride around the Stanley Park Seawall. The path continues on through False Creek, or you can ride over to North Vancouver and take the SeaBus back. Vancouver made a point of setting up quality (and safe) bike routes, so take advantage and see the Lions Gate Bridge from below rather than at eye level.
The beaches in Kitsilano can get crazy when the weather's nice, but Jericho Beach remains the slightly less crowded option since it's farther west towards the University of British Columbia. The adjoining park has plenty to do with soccer fields and tennis courts to stay active during your visit. The beach is a great place for a picnic too.
Editors' Recommendations