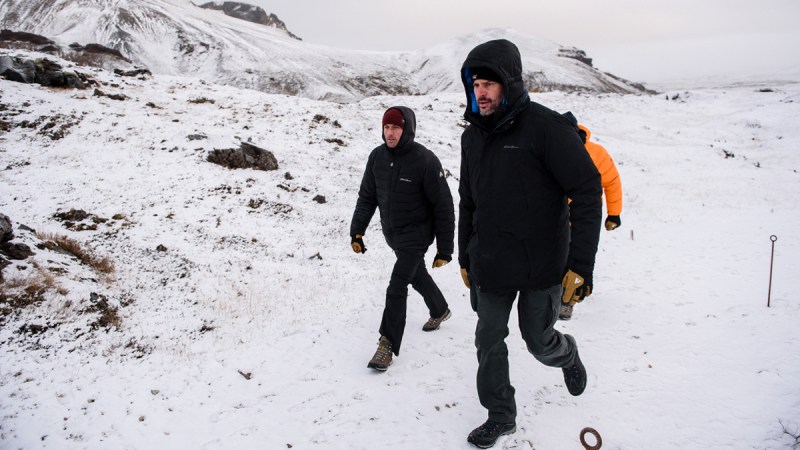 Joe Manganiello is a badass. The 40-year-old Pennsylvania native is best known for his movie and television roles, from Alcide Herveaux in True Blood to Richie in Magic Mike to Deathstroke in the recent Justice League release (and potential Batman film).
However, Manganiello is also an avid adventurer, and this past November, he got to try something new: an epic expedition across Iceland.
Manganiello had always wanted to explore the Arctic destination, so the team at Eddie Bauer — the Washington-based clothing and outdoor retailer — helped curate a week-long trip on November 1-8, which included hiking, climbing, biking around the volcanic, North Atlantic Isle. Joining him on the journey were two of his friends and fellow fitness buffs, Dana Brewster and Ron Matthews, a World Crossfit Over 40 Champion.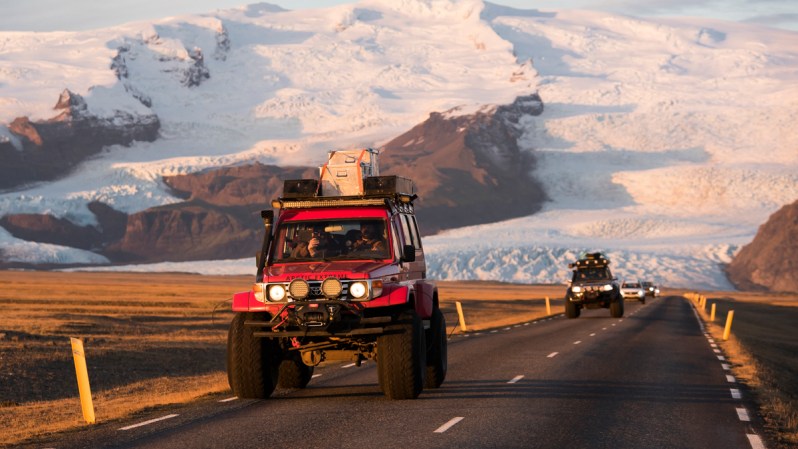 Roads? Where they went, they didn't need roads — they needed "Super Jeeps," a decked out vehicle that can handle the slick terrain of Iceland. Super Jeep tours, and similar road trips, are a common option for adventurous visitors to this striking landscape.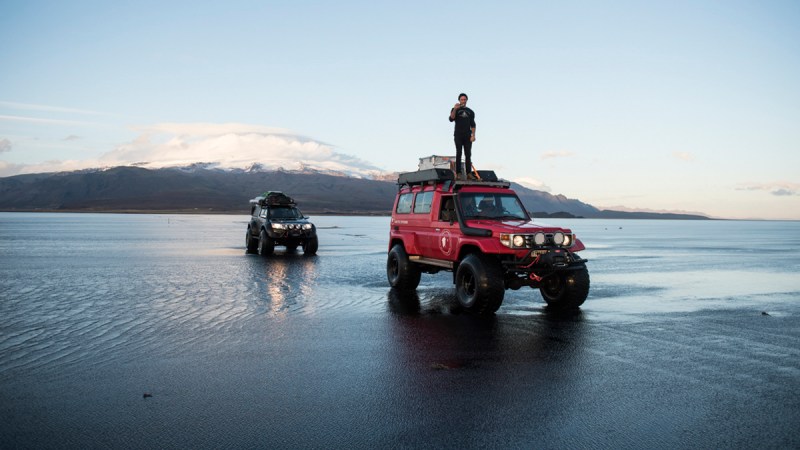 KC Deane, pictured here standing on top of a Super Jeep, led the team. Deane is a professional skier who just so happens to rock at mountain biking, surfing, and a wide variety of other extreme sports.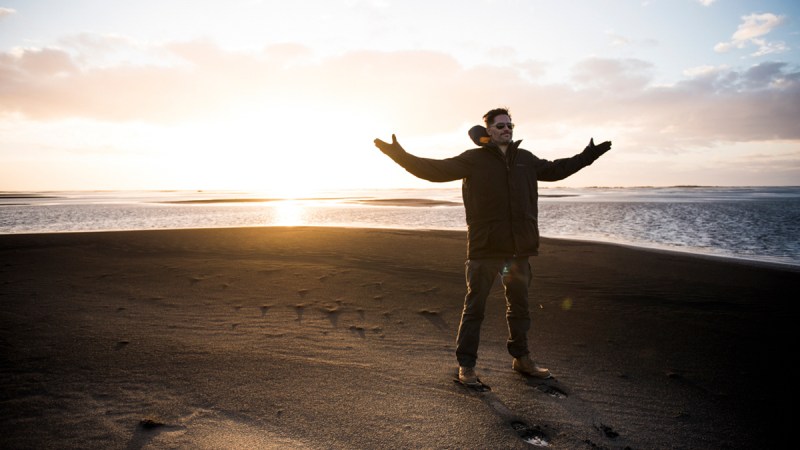 Joe Manganiello is pictured here at the stunning black sand dunes of Ingólfshöfõi. This slice of Icelandic coast is named after Ingolfur Arnarsson, who, legend has it, was the first official settler of this stark island country. The region is also popular for wildlife sightings, particularly puffins.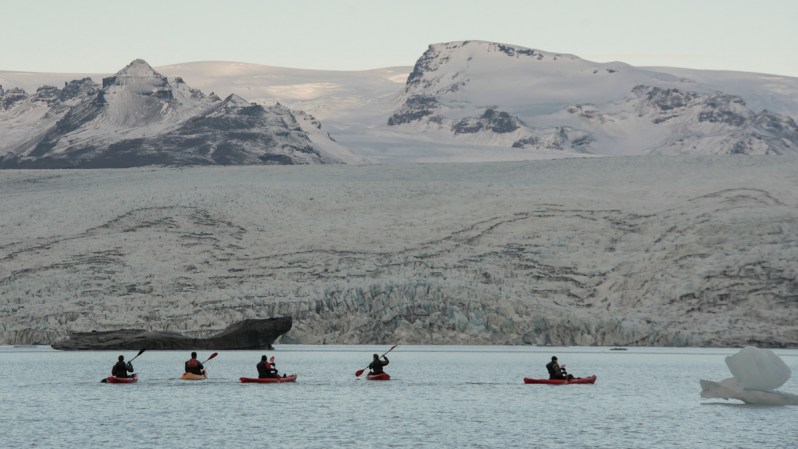 The group also kayaked Jökulsárlón, a glacial lake at Vatnajökull National Park. The still waters of the lagoon, located near the southeastern coast of Iceland, are peppered with small icebergs.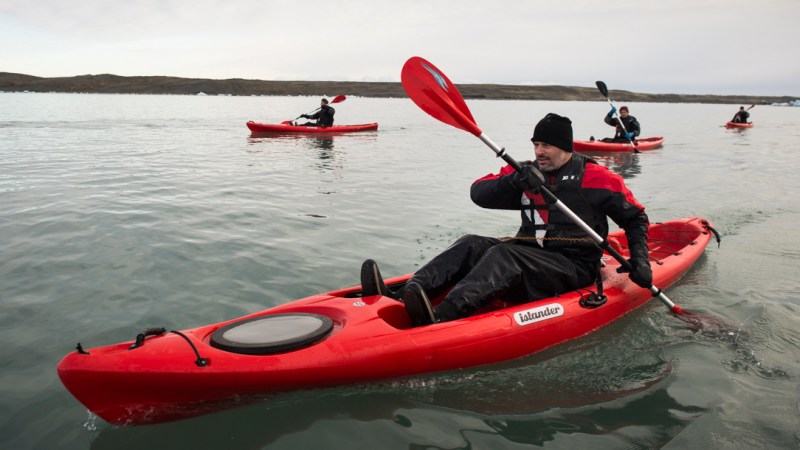 Jökulsárlón has served as the backdrop for several films, including two James Bond flicks — A View to a Kill (Roger Moore) and Die Another Day (Pierce Brosnan) — as well as Batman Begins.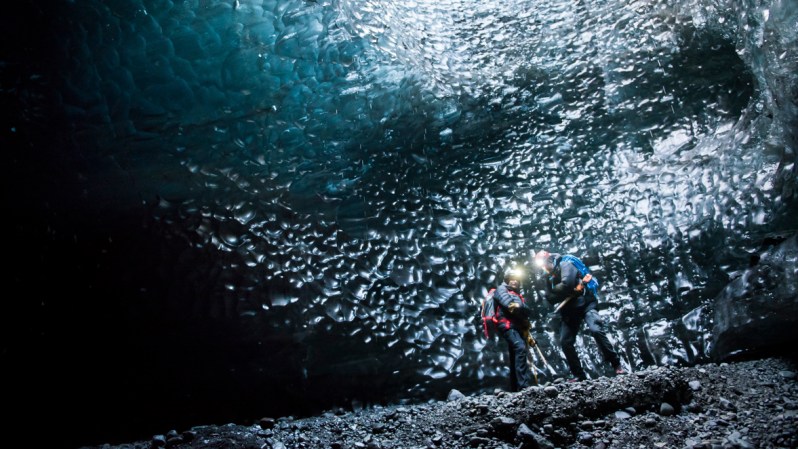 Vatnajökull the titular ice cap of the national park, is one of the largest glaciers in all of Europe. Naturally, Manganiello and company decided to explore the ice caves that criss-cross the ice cap..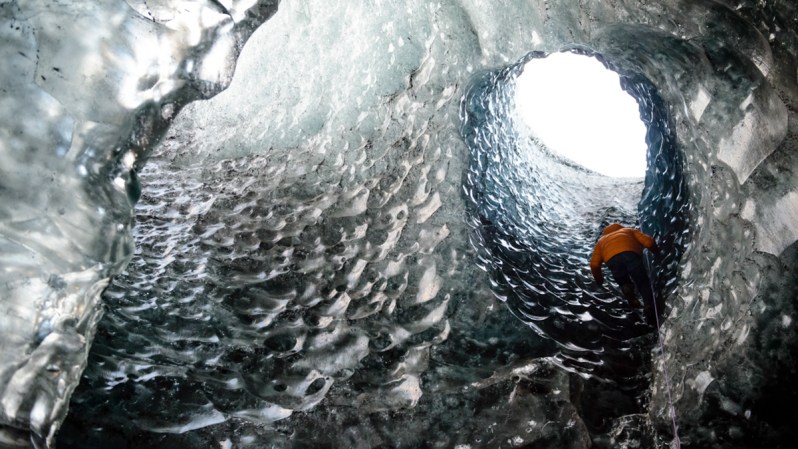 The ice caves are formed by melting glacial water. While beautiful, their increasing number is, unfortunately, a side effect of climate change.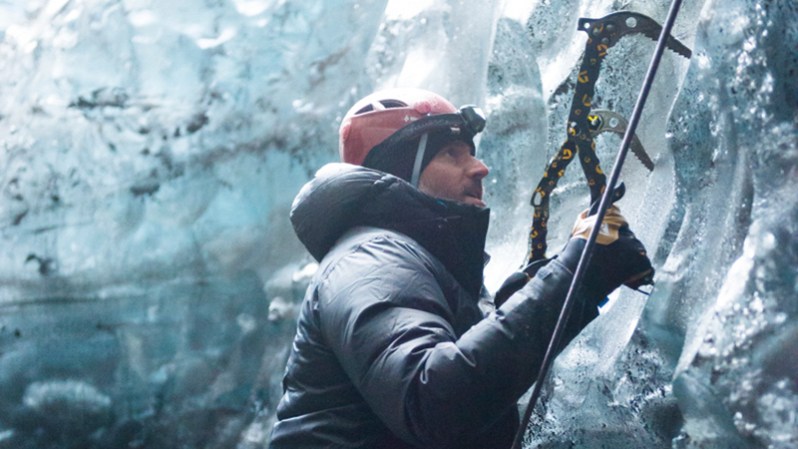 Once the team emerged from the caves, they then hiked three miles across the glacier. Vatnajökull is so large that it covers 8 percent of Iceland.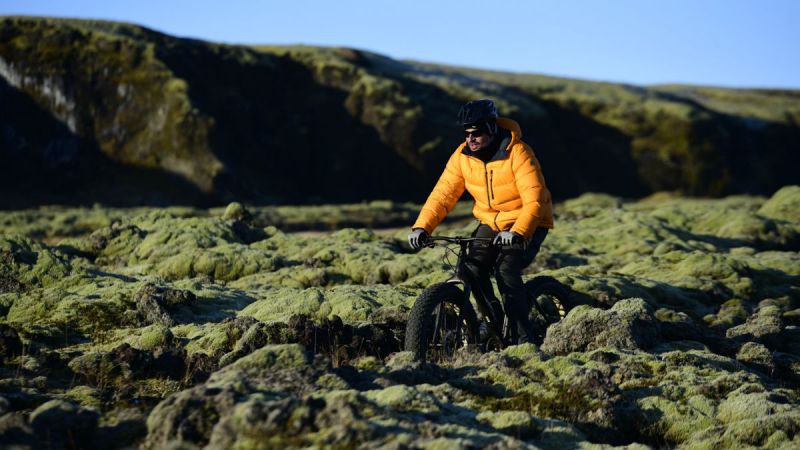 After getting up close and personal with glaciers, the team went fat biking the lava fields of Eldhraun. (Don't worry, this was on another day — even celebrities are allowed to rest between epic experiences.) Eldhraun, which translates to "fire lava" in Icelandic, is the result of a
massive eruption
of the Laki volacno in the late 1700s.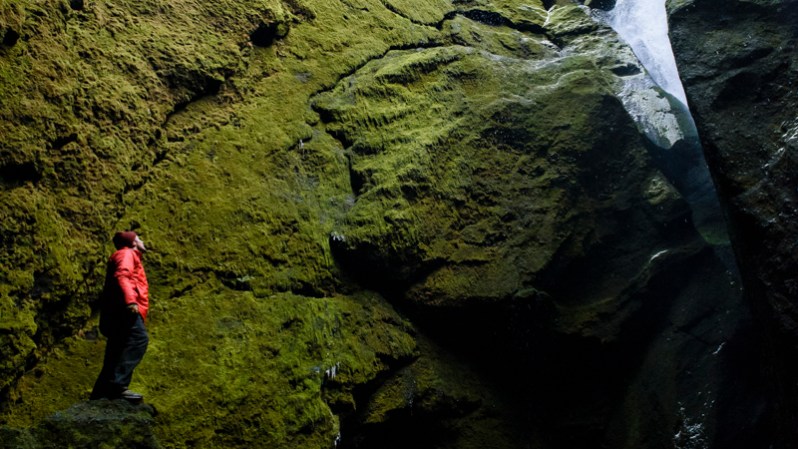 No trip to Iceland would be complete without a stay in Reijkavik, the country's capital. This bustling town is renowned for its nightlife (and, unfortunately, very expensive beers). But before leaving the wild outdoors for city lights, Manganiello, Deane, Brewster, and Matthews checked out a volcanic cave — complete with waterfall — in Stakkholtsgjá.